Charlotte Bobcats: Who Should the Franchise Unload Before the Trade Deadline?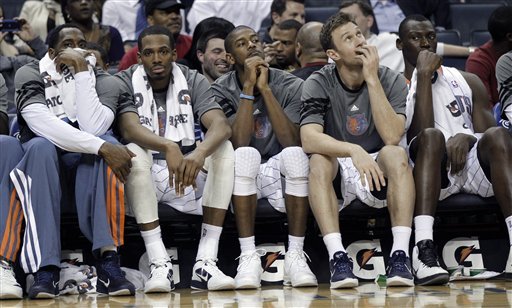 As the saying goes, "It ain't over until the fat lady sings." Let's just say that there is a rather large woman belting her lungs out in Charlotte, North Carolina. With a league-worst record of 4-28, the Charlotte Bobcats must be realistic as opposed to optimistic, and begin looking towards the future.
It is absolutely the right call to chalk this season up as one of rebuilding, and make whatever moves are necessary to give the 'Cats hope for better seasons to come. With the March 15 trade deadline quickly approaching, the franchise has some options as to who needs to be shipped out in order to free up roster space as well as cap space, of which Charlotte has a little wiggle room. Here are some of the prime candidates for receiving a one-way ticket to another team.
Begin Slideshow

»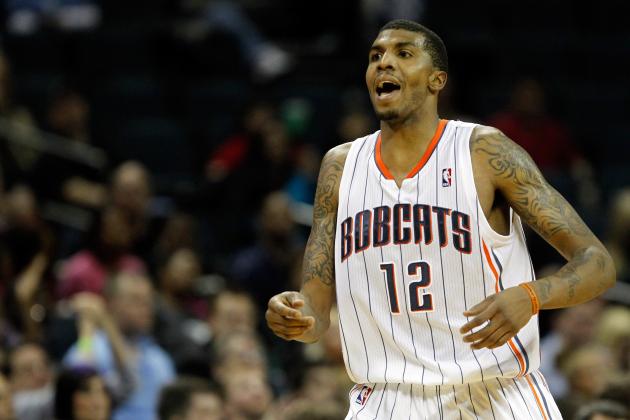 Streeter Lecka/Getty Images

Leading off this list is the man with whom the Bobcats have the largest financial commitment. Tyrus Thomas is owed an average of about $8.3 million per season over the next three years by Charlotte. This season, while collecting a pretty hefty payday, Thomas has posted averages of six points per game, 4.5 rebounds per game, and 0.6 assists per game. Not exactly the stat line Charlotte was looking for when they acquired Thomas.
In addition to not putting up the numbers that he's being paid to, Tyrus Thomas has become noticeably thinner this season, a situation the team has attributed to "a digestive problem." At 6' 10" he has the height for the power forward position, but with his weight at the lowest we've seen it, he is getting pushed around way too much down low.
Getting rid of Thomas would free up some cap space, and allow the Bobcats to use that space on a more consistent producer, whether that be now or closer to next season.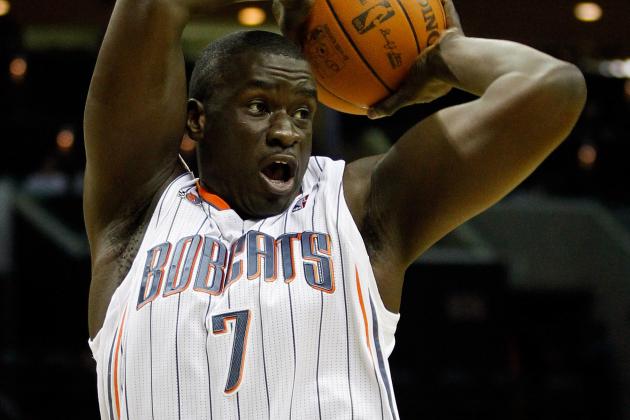 Streeter Lecka/Getty Images

Owed $6.9 million this season, and almost $7.4 million next season, Diop is like the clothes on the girls from The Jersey Shore: expensive, not worth the money, and doesn't do their job. However, unlike the clothes of the girls, Diop does not spend that much time on the floor. This season, he has averaged only 11.9 minutes per game, while contributing a measly one point per game. That is definitely not getting your money's worth.
The Bobcats need to get rid of Diop to free up some finances for next season, and get what they can for him this season, which will be nothing special. A team like the Atlanta Hawks could use a big body like Diop. The drawback is that Diop, in his 10th year in the league, would probably find difficulty drawing interest from teams. Nonetheless, if at all possible, Charlotte needs to find a way to unload him.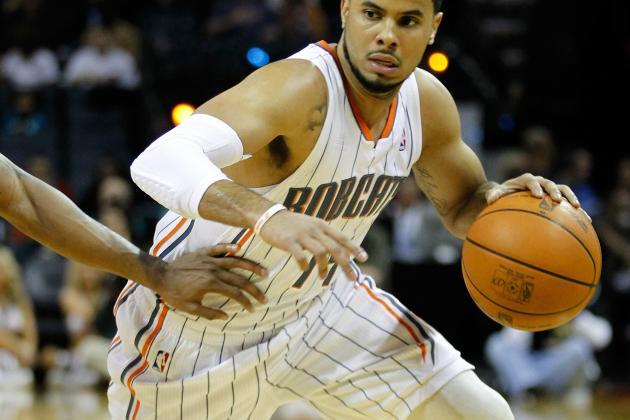 Streeter Lecka/Getty Images

DJ Augustin is one of the, if not the, most tradeable player on the Charlotte Bobcats. There is no denying that Augustin is a very, very good player. Averaging 13.1 points and 6.3 assists per game, Augustin (when healthy) is one of the few Bobcats players getting it done.
Being owed $3.2 million this season, and $4.3 next season, he is not eating up that much cap space either. However, next season marks the last in his contract, and the likeliness is high that Augustin will look to take his talents elsewhere as a restricted free agent. Charlotte needs to get something in return for Augustin now, while he is showing off his skill set, and before a team makes an unmatchable offer and the 'Cats are left empty-handed.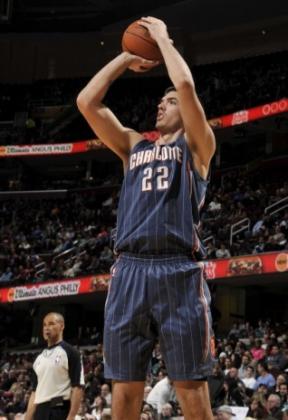 Yes, I realized Mullens just landed in Charlotte, but it's time to part ways. A big seven-footer who averages almost 10 points per game, Mullens is actually a pretty decent buy for the money. The reason I feel that the Bobcats need to unload him is simply because of his style of play. In every Bobcats game I watch, Mullens seems to favor one shot, and that is the 18-20 foot jump shot. Not that he isn't effective at hitting that shot, but the Bobcats need an inside presence from their center, and Mullens simply does not provide that.
Charlotte probably would not get much in return for Mullens alone, but packaging him with another player to obtain an inside presence while rookie center Bismack Biyombo develops may be the move to make.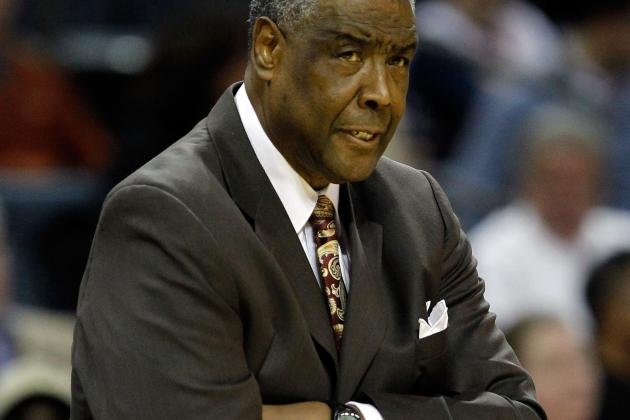 Streeter Lecka/Getty Images

Now before you go chastising me about how the trade deadline does not pertain to head coaches, let me just state that, yes, I realize that. However, at this point in the season, a 4-28 team needs to look to the future. Don't get me wrong, personally I love Paul Silas as a coach, but he's not anywhere close to having this Charlotte Bobcats team competing how they should, and basketball is a business.
Get rid of Silas, bring in someone else, and allow him to adjust over the second half of this season as opposed to firing Silas in the offseason and making the new coach use the beginning of next season as a learning curve. Regardless of whether or not the Bobcats make moves with their players before the trade deadline, making a move in the head coaching position is one of the biggest needs.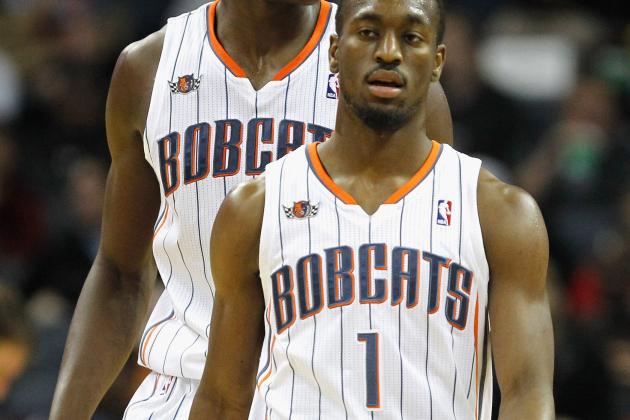 Streeter Lecka/Getty Images

Despite all of the struggles the Charlotte Bobcats have had this season, they have young talent that, when fully developed, can lead this team to plenty of wins in the future. With the proper player and personnel moves, the Bobcats can right the ship in the near future, and head toward that light at the end of the tunnel that might not be as far away as people think.
Charlotte showed some promise at the beginning of the season, beating Milwaukee in their first game, and leading the almighty Miami Heat most of their second game, before losing by only one point. Since then, it has been a disaster. However, should the Bobcats make the correct decisions about the course of the franchise, the 2012-2013 season could be less focused on the next season, and more on the postseason.