Detroit Tigers: 5 Things We Miss Most About Tiger Stadium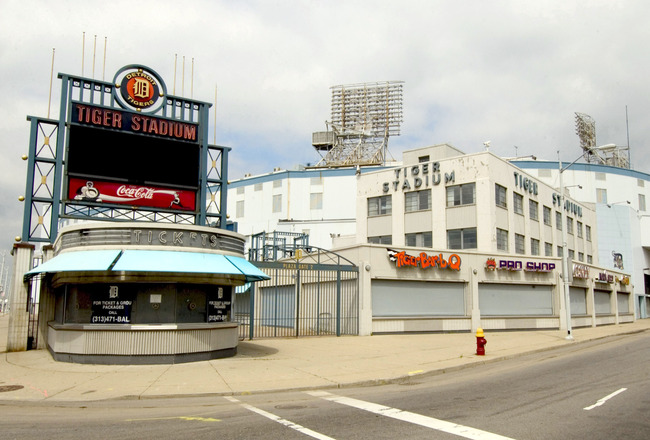 Leon Halip/Getty Images
Anyone who is from the city of Detroit or has had the pleasure to walk down its storied streets knows that "The Corner" is a simple but powerful phrase that is spoken in a soft whisper these days.
That is because on Sept. 27, 1999, the Detroit Tigers played their final home game at one of the most historic ballparks in the game: Tiger Stadium.
Those who are old enough to recall that day are certain to remember Ernie Harwell's recognizable, heartfelt and emotional final words: "The tradition built here shall endure along with the permanence of the Olde English D. But tonight we must say good-bye. Farewell, old friend Tiger Stadium. We will remember."
It goes without saying that he was absolutely right. We do remember. We remember each and every time we drive down I-75 and see the remnants of Tiger Stadium, but in our heads we see the towering white walls and bright lights of the beautiful park. We remember being elated as children as we drove by the park and saw the Tigers logo adorned on every wall because we knew our heroes played inside those walls.
Here are five things that many of us miss the most about Tiger Stadium.
5. Michigan and Trumbull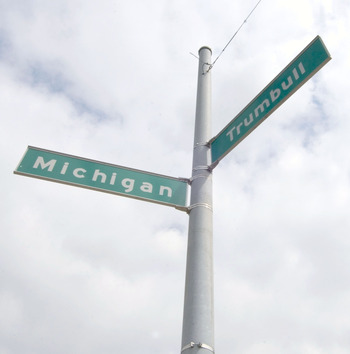 Leon Halip/Getty Images
One of the most revered corners in all of baseball history, Michigan and Trumbull was, and will always be, synonymous with the Detroit Tigers.
Today, all that remains is the infield, the plaza gate along Michigan Avenue and the flag pole from deep in center field. Memories of a century's past wash over anyone who steps onto this hallowed ground, and it is completely impossible to avoid it. Upon stepping up to the gate, one doesn't simply see a field of grass and dirt. The outfield bleacher seats come into clear view, and the sounds of a game come rushing back as if they had never left. It is an incredible feeling that all Tiger fans should experience.
The history of that famous corner is immeasurable, and it is truly a difficult feat to approach the resting place of old Tiger Stadium without feeling a flood of emotions.
The game will always be playing in our minds and our hearts when we visit Michigan and Trumbull.
4. Dynamic Duo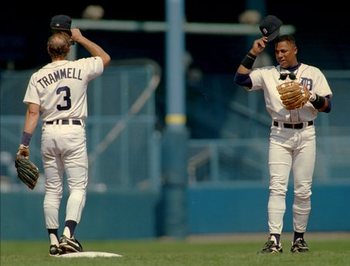 http://www.mlive.com/tigers/index.ssf/2008/07/whats_the_holdup_detroit_tiger.html
Anyone who has followed the Tigers knows they had the opportunity to feature one of the best double-play combinations of all time in Alan Trammell and Lou Whitaker.
"Sweet Lou" and "Tram" played an astounding 1,918 games together at shortstop and second base, and they are currently the longest running double-play tandem in baseball history. From 1977-1995, fans who entered Tiger Stadium were always treated to a show. When Trammell and Whitaker hit the field dirt, they were "all in" from start to finish. They refused to quit, and because of that mentality, they posted some amazing stats during their respective careers.
Tom Gage of the Detroit News said it best when he said, "They were a generation of baseball to Detroit. If you were born in the early '70s and were 7 or 8 years old when they came up to the big leagues, you watched them for 20 years. They were the infield and they represented, basically, the Tigers."
3. Amazing Moments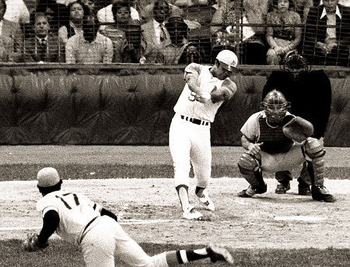 How does one choose the most captivating and memorable moments that occurred at one place and lasted for more than 100 years?
Tiger Stadium has been the home to so many great moments in sports history. Under the name "Tiger Stadium," which was given to the former Briggs Stadium by new owner John Fetzer in 1961, two World Series championships were won in 1968 and 1984.
Nolan Ryan pitched a no-hitter as a California Angel on July 15, 1973. Rich Wescott, who wrote a book titled No-Hitters, said, "What they saw was one of the most overpowering games ever pitched..."
Finally, who can forget Reggie Jackson's towering home-run shot in the 1971 All-Star Game? There is no doubt that his home run is still, and may always be, the longest home run ever hit in the Midsummer Classic. Had Jackson's shot not hit the large transformer located above the stadium, it is estimated that the ball would have traveled a complete distance of 532 feet. This hit still stands as one of the greatest moments in baseball history.
It is clear that so many astounding and memorable events happened inside the walls of Tiger Stadium.
2. Ernie's Voice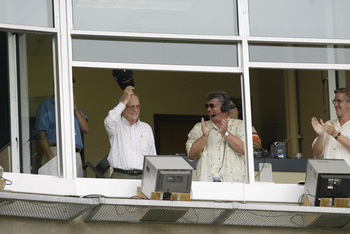 Tom Pidgeon/Getty Images
In moments when life may have been disheartening, troublesome, or stressful, the voice of Ernie Harwell had a special tone. For many, he had an amazing ability to make life's problems fade away, if only for a short while.
As a Tigers announcer, he was more than simply a voice for 42 years. Harwell provided the heartbeat for a hard-working and determined city. His exciting style, simple but elegant word choice and emotional personality always made a fan listening at home sit at the very edge of his or her seat, no matter the score of the game.
Harwell had a true passion for the game of baseball and the Detroit Tigers, and perhaps one of the most important gifts he has ever given the city of Detroit was the ability and opportunity to love the Tigers as much as he did.
1. Personal Memories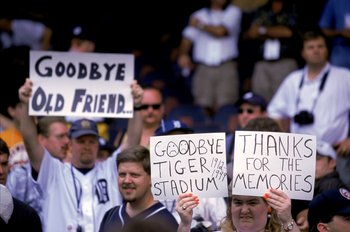 Ezra Shaw/Getty Images
When one looks back upon the history of this beloved stadium, perhaps the one thing we will miss most is our own personal memories. Many fans, including myself, will always remember the little things about Tiger Stadium.
As a child, the drive to the stadium was always exciting. It was increasingly difficult to sit still while we were finding a parking spot because I was ready to find my seat. Walking through the turnstile was always an exciting experience for a young child, and there was always a man with a program ready to greet me and my family upon our entrance into the stadium. After I found my seat, I was always amazed at the sea of blue and red seats that stretched as far as the eye could see.
Tiger Stadium provided me with my first professional sports experience, and it is one that I will never forget. "The Corner" gave me an opportunity to not only enjoy being a child, but it also provided me with a great escape from the harsh realities of life as I grew older.
Ernie Harwell said it best in his farewell speech:
But we will not forget. Open your eyes, look around and take a mental picture. Moments like this shall live on forever. It's been 88 moving years at Michigan and Trumbull. The tradition built here shall endure along with the permanence of the Olde English D. But tonight we must say good-bye. Farewell, old friend Tiger Stadium. We will remember.
What is it that you remember?
Keep Reading

Detroit Tigers: Like this team?