Super Rugby: 5 Things We Learned About the Auckland Blues from Friday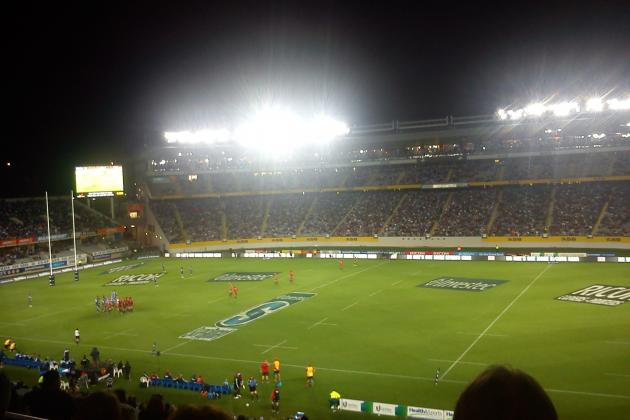 Photo courtesy of my crappy phone camera
Once again the Blues and the Crusaders engaged in an epic war that went down to the wire. After the Blues scored two quick tries through Chris Lowrey and David Raikuna, the Crusaders fought back with a try of their own and some penalties to take the half-time lead.
The result was decided by a missed drop goal attempt in injury time from Piri Weepu, which was partially blocked by Israel Dagg's fingertips (who may have been offside), and was only out by a couple of metres.
I cannot wait until these teams meet again in Week 13.
In last night's 19-18 loss, there were five things about the Blues that stood out...
Begin Slideshow

»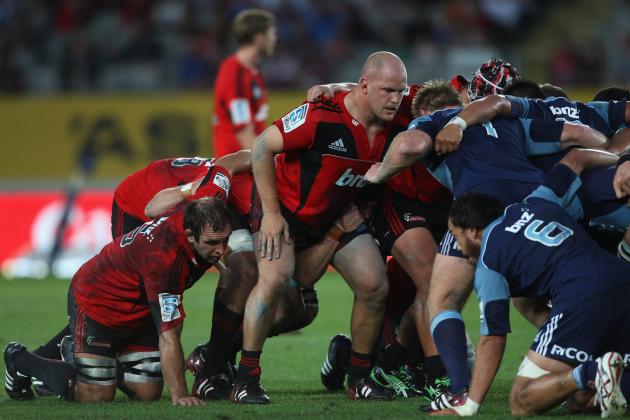 Sandra Mu/Getty Images

I actually thought the Blues' scrum would get demolished last night.
No disrespect to McCartney or Faumuina, but they really didn't seem like they'd be able to cope with Wyatt Crockett and Ben Franks.
But the Blues didn't just hold their own; they actually managed to drive the Crusaders back.
In the loose, both props did a great job as well. Faumuina even managed to have a good 15- to 20-metre break, making a bunch of Crusaders backs look like, well, props.
After Afoa left for Ulster and Woodcock was ruled out due to injury, there was a question mark about the front row, but this performance just reassured Blues fans that they can be fine without them.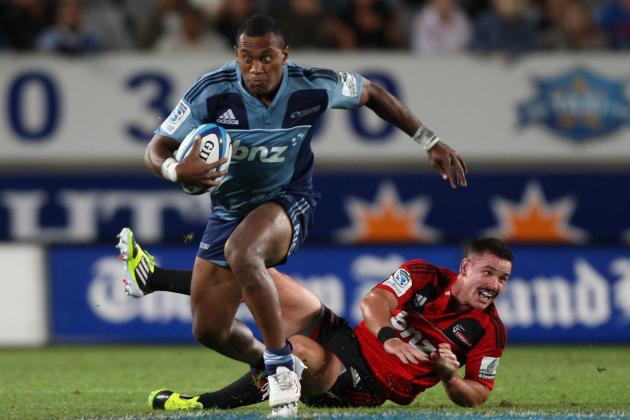 Sandra Mu/Getty Images
Mean facials
No, it's not because he's Fijian.
Raikuna's running style resembled Joe Rokocoko's in a lot of ways. The way he makes his sidesteps, the finishing speed and the great hands. What he also did that Rokocoko struggled to do recently was make one-on-one tackles and scramble on defense.
It is unclear what will happen to Raikuna once Ma'a Nonu joins the Blues lineup, because one person will have to make room for him. But Raikuna's performance should earn him some more game time in the future.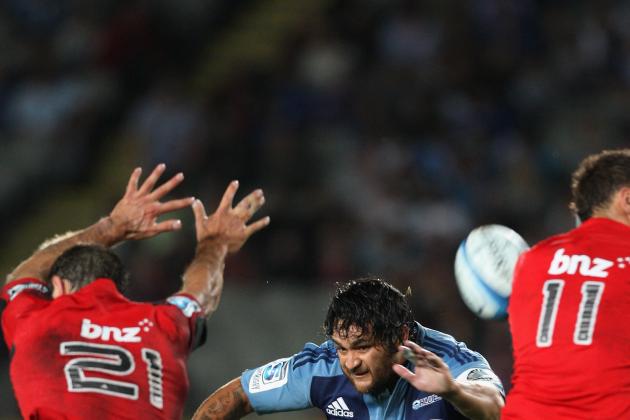 Sandra Mu/Getty Images
Piri goes for the win
Weepu's entrance into the game was met with cheers, but his play was nothing spectacular.
He looked a lot more like his old self than a World Cup hero. Lam's decision to put Weepu on the bench was justified. He did not look conditioned and just looked plain sloppy.
He was sent flying by Fruean's fend and the Blues backline was not much better off with him. In fact, according to Scrum.com, he missed all three of his tackle attempts. It may just be the start of the season, but if Weepu can't get in shape, he may be spending a lot more time on the bench.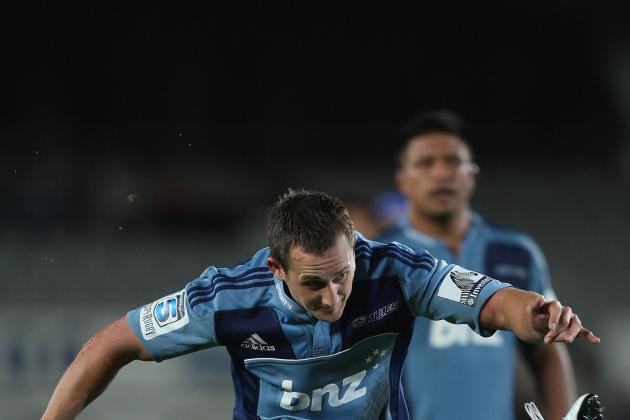 Sandra Mu/Getty Images

Michael Hobbs has not had much game time in his short Super Rugby career so far, but after last night, he may have earned another starting shot.
He wasn't Dan Carter, but he ran the ball well and got the plays going. What stood out the most though was his defense. He did not miss his tackles, finishing with six, good for the most among the Blues backs. As the season progresses, it will be interesting to see how the Wellingtonian improves.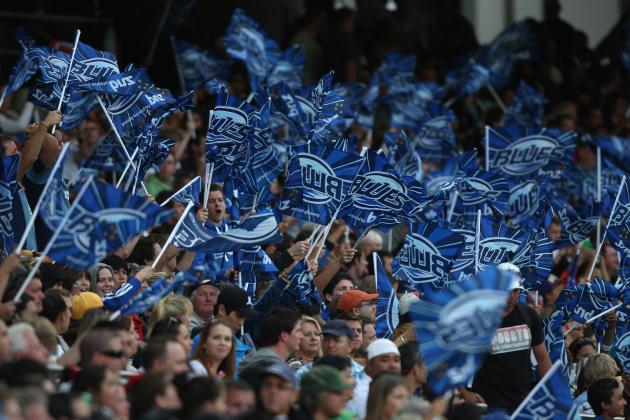 Sandra Mu/Getty Images

Last year, the Blues' constant disappointment seemed to have taken its toll. Eden Park barely reached half its capacity for most of the games, even though they tried to sell many tickets at a discount. The crowd was, for lack of a better word, dead.
But last night was a lot different.
Whether it was the World Cup win or the Blues' semi-final appearance, Eden Park was alive again. The crowd managed to reach at least 32,000 and Eden Park managed to make some noise for something other than a test match.
In recent years the Blues' home-field advantage hasn't meant as much because of the waning crowd numbers, but if they can keep their fans happy, the Blues can become a difficult team to beat at home.