2012 MLB Predictions: Projecting All 8 MLB Playoff Teams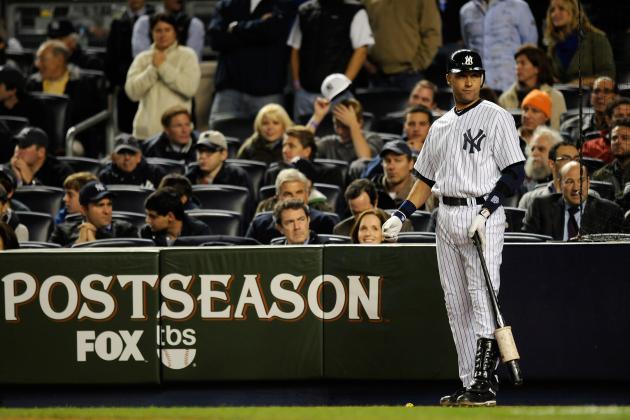 Patrick McDermott/Getty Images

The 2011 MLB postseason was a joy to watch, and David Freese and the Cardinals came out of nowhere to capture their 11th title.
With spring training now upon us, it is the perfect time to start evaluating the offseason and determine what teams are poised for big things in 2012.
This slideshow breakdown will cover all eight playoff openings this season, including win/loss projections and analysis of strengths and weaknesses heading toward opening day.
Not every "paper champ" could break into the group, and some notable team omissions include:
1. Tampa Bay Rays: The Rays will finish 92-70 in 2012, and the last-second heartbreak they delivered to Boston will be their own burden this time around—as the Rangers squeak out a one-game Wild Card edge.
2. Milwaukee Brewers: The Brewers will finish 89-73 in 2012, as the loss of Prince Fielder and a motivated yet scarred Ryan Braun will simply be too much to overcome. They have a solid rotation, but Aramis Ramirez won't be enough to hold up the offensive attack.
3. Atlanta Braves: The 2011 debacle will be difficult to overcome mentally, but I think they will successfully do so—finishing with 88 wins. I don't, however, think Jason Heyward or Chipper Jones will have big years, and Dan Uggla is too inconsistent to compensate for that. They have the pitching to challenge anyone, but the NL East is far too strong in 2012 to rely solely on the staff.
4. Boston Red Sox: Josh Beckett needs to grow up, Clay Buchholz needs to prove his health and someone needs to step up at the back end. Boston's offense is not enough to climb out of a brutal AL East, and a 90-72 record will not lead to October baseball.
Feel free to make the case for any of these omissions in the comment section or add more of your own, as I would love to debate some baseball with all of you.
Here we go, starting off the list with the defending NL West champions:
Begin Slideshow

»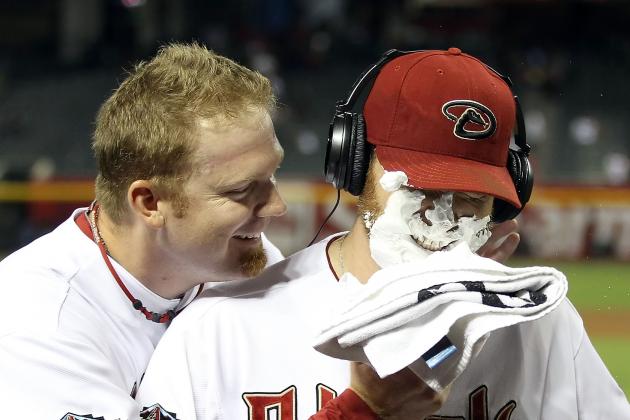 Christian Petersen/Getty Images

2012 Projection: 91-71, NL Wild Card

A magical 2011 season will springboard into a second straight playoff appearance, but this time they will have to settle for the Wild Card.
Trevor Cahill will add another proven arm to the rotation, and Justin Upton will carry a dangerous lineup. If Daniel Hudson takes the next step in 2012, like Ian Kennedy did in 2011, they will instead win 95-plus games.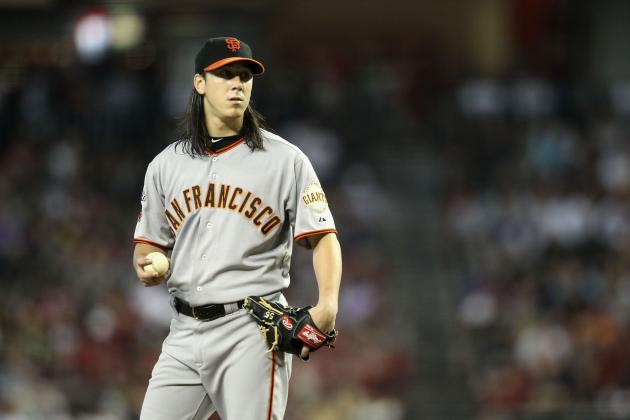 Christian Petersen/Getty Images

2012 Projection: 93-69, NL West Champions
San Francisco's baby-faced assassin Buster Posey is returning at full strength, and the 2010 World Series run showed how vital he is to the Giants success.
I've been consistently predicting huge things from Madison Bumgarner this season, and if he becomes what I believe he'll become—Cole Hamels 2.0—look out in October.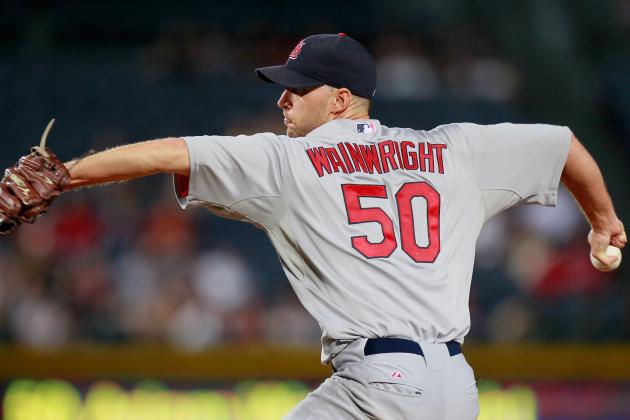 Kevin C. Cox/Getty Images

2012 Projection: 95-67, NL Central Champions
The defending champions are back for more in 2012, and a healthy Adam Wainwright will be the difference in holding off a weakened Milwaukee Brewers team for the central title.
Losing La Russa, Pujols and Dave Duncan hurts a lot, but their pitching will hold down divisional opponents who averaged just 667 runs last year.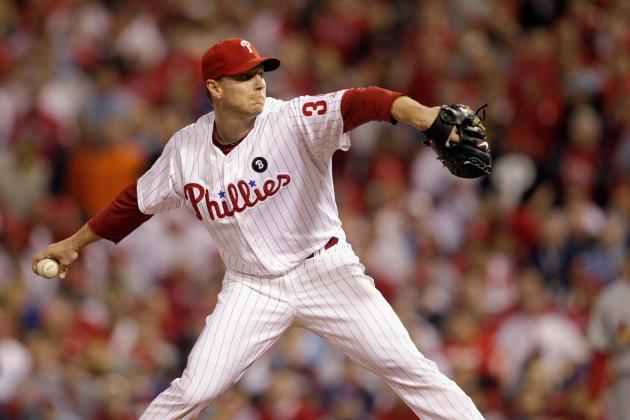 Rob Carr/Getty Images

2012 Projection: 101-61, NL East Champions
The Phillies still have the best big three in baseball and Jonathan Papelbon should make a top 10 bullpen even stronger.
Chase Utley's cautious offseason program should lead to a bounce-back season, and a full year of Hunter Pence will be invaluable for a lineup that uncharacteristically struggled in 2011.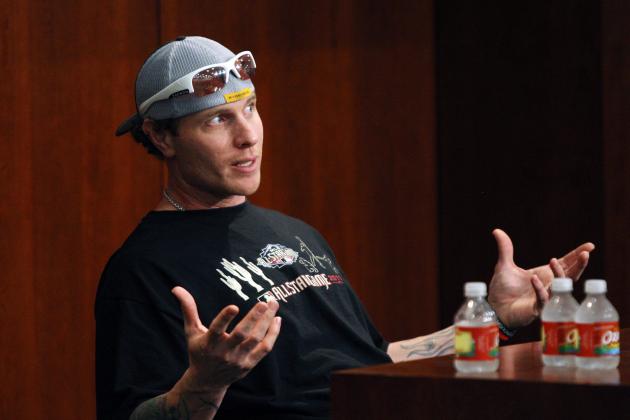 Layne Murdoch/Getty Images

2012 Projection: 93-69, AL Wild Card
They are the two-time defending AL Pennant winners, and have more upside than perhaps anyone in the league.
But the Rangers have a lot of questions in an unproven staff after losing C.J. Wilson, and Josh Hamilton is one slip-up away from a downward spiral.
Their talent will get them into the dance, but they are not making another deep run.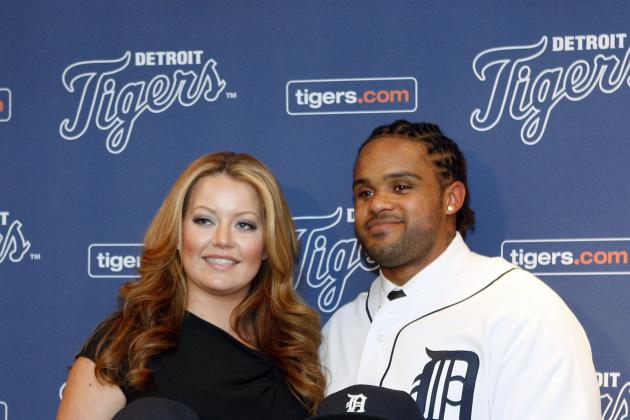 Jorge Lemus/Getty Images

2012 Projection: 96-66, AL Central Champions
Prince Fielder and Miguel Cabrera are the Halladay and Lee right-left combo of the batter's box, and will terrorize pitchers with no remorse in 2012.
Justin Verlander is still untouchable and Max Scherzer should revert back to his 2010 form.
The bullpen will benefit with Octavio Dotel's addition, but will still remain an Achilles heel while Al Alburquerque rehabs from offseason elbow surgery.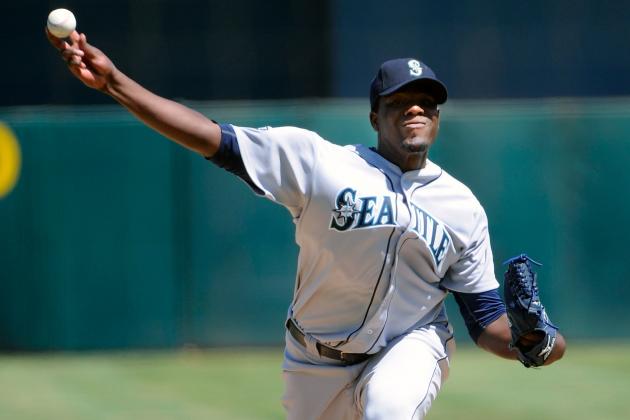 Thearon W. Henderson/Getty Images

2012 Projection: 98-64, AL East Champions
A.J. Burnett and Bartolo Colon have been replaced by Michael Pineda and Hiroki Kuroda in a once questionable rotation.
Phil Hughes is in the best shape of his life and an already stout bullpen will get Joba Chamberlain back by the summer.
None of this will matter in October if Alex Rodriguez and Mark Teixeira continue a downward career spiral, but they easily have enough talent to match last year's regular season performance.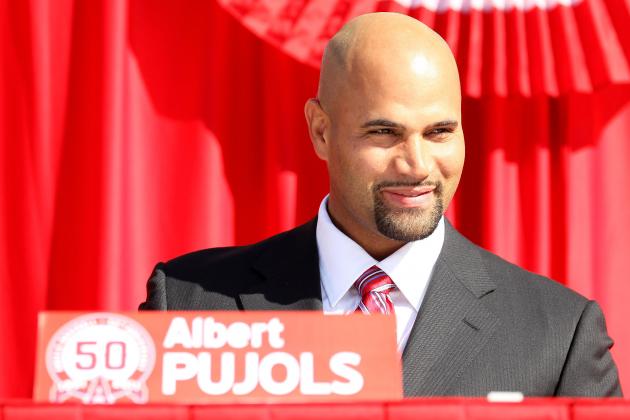 Stephen Dunn/Getty Images

2012 Projection: 100-62, AL West Champions
No team in baseball has a rotation quartet to lock horns with Jered Weaver, Dan Haren, C.J. Wilson and Ervin Santana.
Add Albert Pujols into the mix, and their run differential should exceed plus-100 this season. For my money, Mike Scioscia is MLB's best manager, and the Angels will enter October with the No. 1 seed.