England Football: 11 Strikers Who Could Fill the Void Left by Rooney and Bent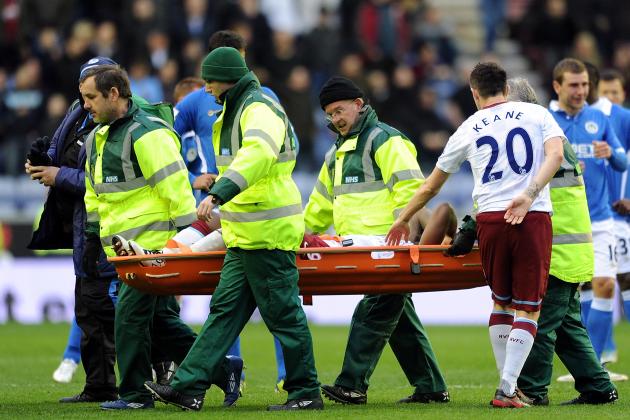 Chris Brunskill/Getty Images

It's been a difficult period, to say the least, for the England national team. After (finally) qualifying for the Euros, a multitude of fatal events have threatened to derail their campaign in Poland and the Ukraine.
First came Rooney's suspension, with England's star striker banned for the first two matches of the tournament. Then came Fabio Capello's resignation after the FA's decision to strip John Terry of his captaincy amid racism allegations. Now England's second striker Darren Bent will likely miss the entire tournament due to injury.
This highlights England management's struggles in the attacking department: Who will now lead the England attack?
England do not have an easy group in the tournament: Old enemies France and resilient Sweden (whom England often can't find a way to beat) pose a considerable threat along with tournament hosts the Ukraine. England will definitely need the strength of powerful attacking artillery to fire on their rivals come this summer.
The selection window for England's first friendly against Holland is, of course, closed, as Stuart Pearce has already finalized his squad for Bert van Marwijk's side's visit, but perhaps for future friendlies leading up to the Euros, here are eleven strikers that Pearce (or whoever gets hired for the job) ought to consider trying out.
Begin Slideshow

»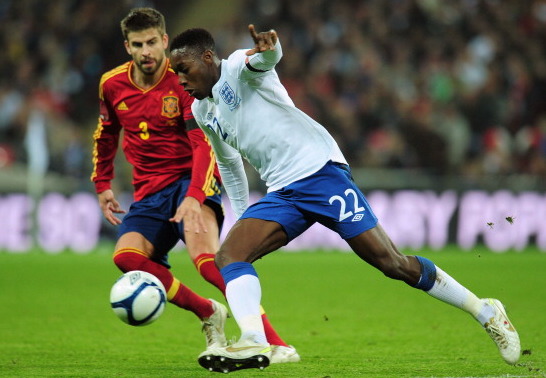 Shaun Botterill/Getty Images

This season has a been a breakout year for the Manchester United striker, and the Manchester-born forward has been a regular starter in Sir Alex Ferguson's side, starting ahead of Javier Hernandez.
The striker's amazing burst of pace has often caused many problems for opponent's defences and with nine goals so far this campaign and ever-improving form, Danny Welbeck is a strong contender for the striking berth.
The youngster will also have the advantage of a strong club partnership with Rooney, which could work to England's advantage should they make the knockout stages. Welbeck will surely be on the plane to Poland-Ukraine; the only question is whether his form will allow him to start.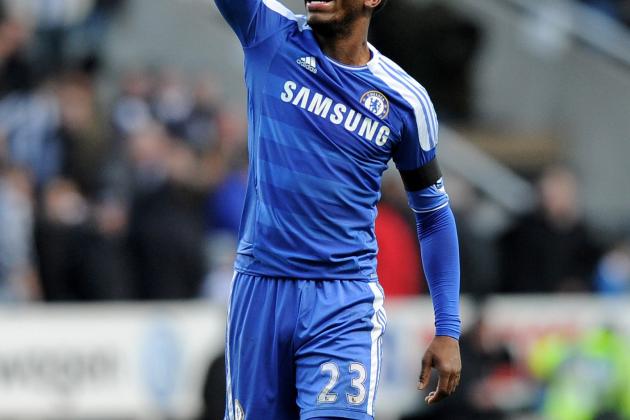 Gareth Copley/Getty Images

Another striker who has had a breakout year is Chelsea striker and Welbeck's namesake, Daniel Sturridge. The Birmingham-born striker has been in impeccable form this season for Andre Villas-Boas' Blues despite their struggles.
Sturridge has nine goals in 21 games, yet he does this when he is mostly placed in a wide position. In a more central role, Sturridge can be even deadlier.
Like Welbeck, Sturridge is also a very pacy striker, but he adds an extra edge to his game in the form of his brilliant technique. The fact that he offers a more dynamic attacking role—as he is able to play almost anywhere up front—is another asset for him.
Barring injury, Sturridge will probably, if not definitely make the plane.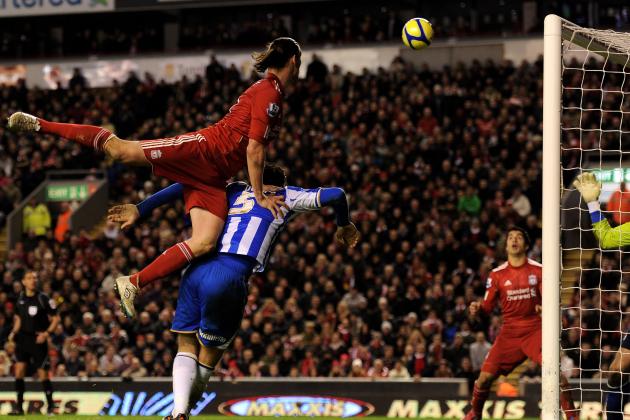 Michael Regan/Getty Images

The £35 million signing from Newcastle doesn't always bring praise from the many lingering analysts that scour through the tabloids, yet one must give the Geordie credit: He can be a very good striker at times.
First off, he has the right build for a target man, his imposing presence is perfect for long balls and his strength allows him to hold the ball away from tough challenges. A classic powerful centre-forward.
The problem? Carroll's inability to find some sort of consistency.
In 30 appearances for Liverpool, the striker has only netted five goals, a costly £7 million per goal. At times, Carroll looks extremely helpless on the pitch, struggling to control the ball albeit even getting a shot on goal.
Recently, Carroll has shown some signs of improvement. He is beginning to look more comfortable on the ball and is fulfilling his role as a centre-forward. Liverpool's triumph in the League Cup will only build on this.
Perhaps by the time the Euros come, Carroll may have done his record transfer fee some justice, but time is not on the No. 9's side.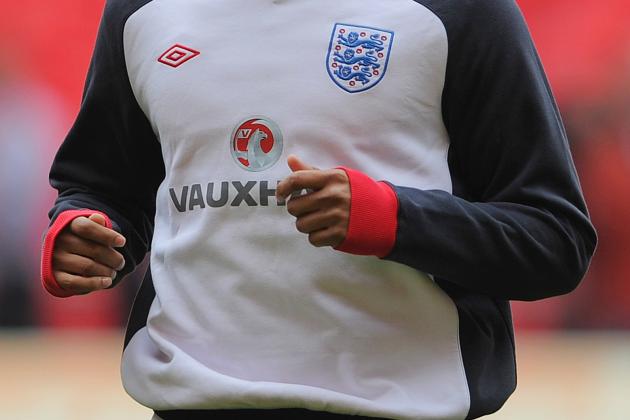 Michael Regan/Getty Images

Campbell's inclusion in Pearce's squad to face the Dutch has been understandably questioned, considering how long the young Sunderland striker has been out injured for.
For the past two seasons, the promising ex-Manchester United player has been plagued with the same cruciate ligament injury, hindering his progress. He only made his Sunderland return last month, scoring the equalizer in an FA Cup tie against Middlesbrough.
But Campbell has hit the ground running upon his return, and since his readmission in to the Sunderland first team, he has scored two goals and two assists during a turbulent time for the Black Cats.
The Sunderland star has bags of potential and has long been touted as a future England player, so the ability for him to perform is there.

Pearce has definitely jumped the gun in calling up Fraizer Campbell, but after a dreadful 18 months in which Campbell himself described as the "worst point of his life," one must say that he definitely deserves his chance to shine.
Getting on the plane to the Euros will require a lot of catchup work for Campbell.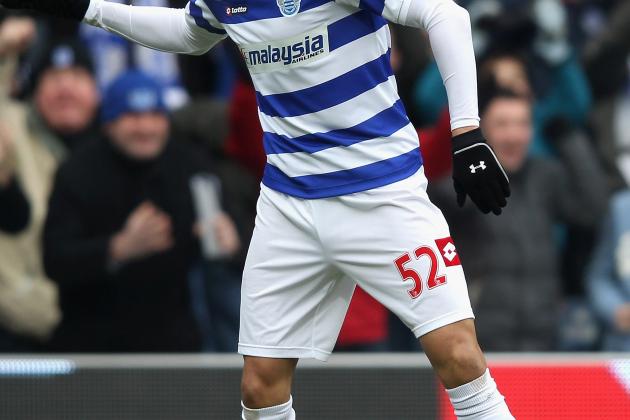 Clive Rose/Getty Images

Bobby Zamora's international career has continued to be hindered and delayed by rather unfortunate injuries. WIth his dad hailing from Trinidad, Zamora was about to be called up to the Soca Warriors' squad in 2009, only for him to get injured right before the squad list was due. A year later and after a brilliant campaign in Europe with Fulham, Zamora looked set to be named in Capello's preliminary World Cup squad, only for Zamora to get injured yet again.
Zamora didn't give up, and continued to impress for the Cottagers, finally earning his first call-up in August this season.
Unfortunately for Zamora, he failed to impress in his one chance leading the England attack against Sweden, spurning a number of chances against the Swedes. Zamora's hard work does deserve some kind of merit, as the sheer determination he displays is a rare trait in many strikers.
The QPR striker continues to express that his performances are better judged when you consider the amount of assists he creates, rather than goals. But unfortunately in modern football, that won't quite make it.
Zamora's had his chance. To get another one for the Three Lions will require even more hard work from the QPR front man. With his age, the 31-year-old striker won't get many more.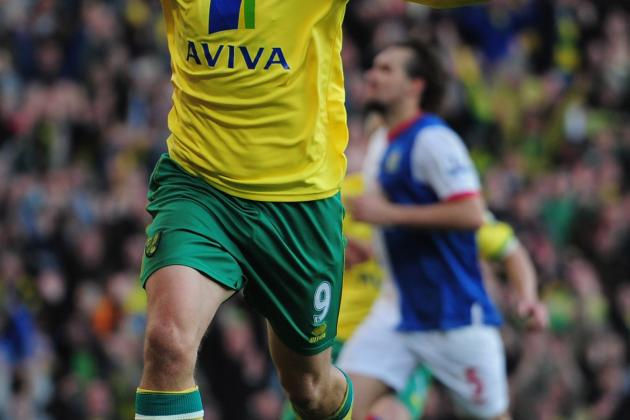 Jamie McDonald/Getty Images

Grant who?
Grant Holt is the joint second-highest-scoring Englishman in the Premier League this season, with 10 goals for newly-promoted Norwich. This is incredibly impressive, especially when you consider that this is Holt's first season at the highest level and a couple years ago he was playing in England's fourth tier.
Holt has been Norwich's attacking talisman since he joined the Canaries a couple years ago. Last season, he was voted the club's best player as he led the Canaries into the Premier League.
Scoring 10 goals in your first Premier League season is a brilliant achievement for any player, and when you consider that Holt is playing for a newly-promoted side like Norwich, he is the kind of striker that can really take his chances.
Norwich captain's experience may be key, especially when you consider that lack of it in England's current attacking department. Holt definitely deserves his chance.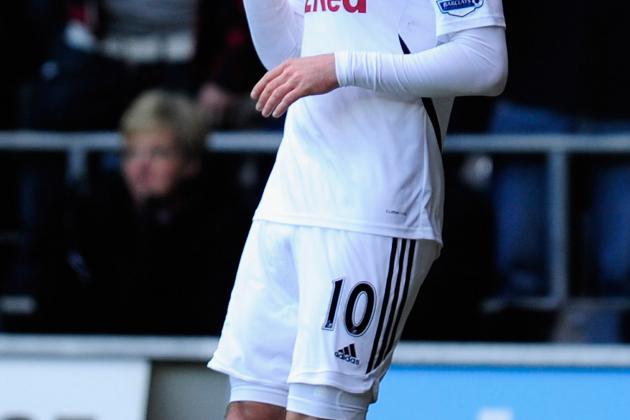 Stu Forster/Getty Images

Joint second-highest English scorer in the Premier League with Holt is the 26-year-old Swansea striker Danny Graham. He has been equally as impressive as the Norwich captain.
Another well-traveled striker, Graham is also appearing in his debut Premier League season for a promoted club. Graham's recent form has been brilliant, scoring four goals in seven games. If this continues, Pearce will seriously have to consider Swansea's No. 10.
Manager Brendan Rodgers certainly thinks so.
"Danny has been fantastic for us this season," said Rodgers.
"I have always said I think he is right up there with the top English strikers around. If he continues to work the he has been doing, you never know what could happen with Euro 2012."
Graham deserves his chance, but will have to prove himself more to get on that plane to the Euros.
Mike Hewitt/Getty Images

Defoe's failure to make Pearce's squad against Holland will surely leave a number of questions circulating around his head, even though Pearce's squad is one for the youngsters. This would be one of the few chances that Defoe would have this season to prove that he is England-worthy, given that his starts are rather limited at Tottenham.
Nevertheless, Defoe's goal-scoring record remains consistent, nailing in eight goals in 17 appearances this season. Defoe would definitely be a safe choice for the England management—he is experienced with 15 international goals—but most of these have come off the bench.
To ensure he gets on the plane to Poland and the Ukraine, he will need to start more games, otherwise he may find someone else taking his place. He's got to take his chances.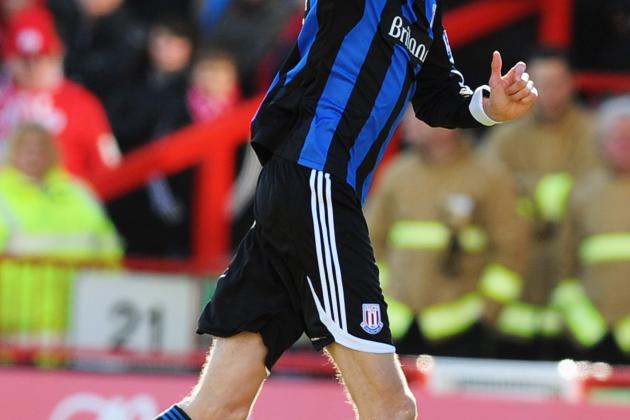 Mike Hewitt/Getty Images

Due to the sheer height of the 6'7" striker, Crouch has been a considerable threat to any defense. This is especially true at his current club Stoke, whose secret weapon of a long throw is almost a perfect ball for someone as tall as Crouch.
Unfortunately for Crouch, over the years we've come to realize that the Macclesfield-born star's greatest strength is also his greatest weakness. With great height comes great clumsiness and we have seen Crouch squander many a chance due to the sheer challenge of trying to maneuver with his gigantic stature.
The pressure, as well, can get to Crouch, as last year he was sent off in Tottenham's quarterfinal against Real Madrid, allowing Madrid to knock four past Redknapp's side. So essentially, the only time that he really can be useful is during set pieces.
To be honest, I don't think Crouch will make any of these England squads unless there is a really desperate need for strikers. His international career looks to have already ended after the 2010 World Cup.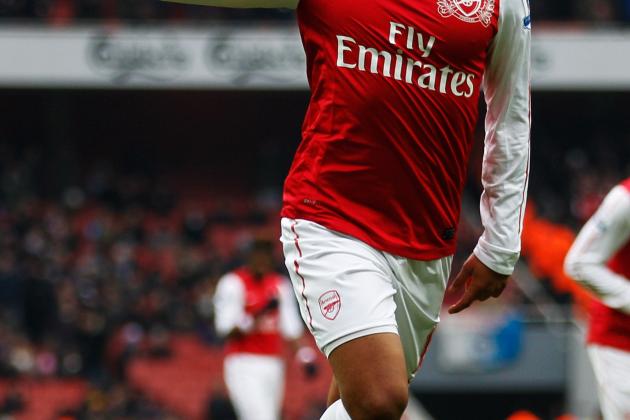 Paul Gilham/Getty Images

Alex Oxlade-Chamberlain is a gem of a player. The amount of craze and excitement that the 18-year-old draws around the Emirates is stunning, and he has only played in six league games for the Gunners, starting four.
"Ox's" talent is raw and the speed of dribbling is impeccable, often leaving opponents in his wake. The youngest ever English scorer in the Champions League, Oxlade-Chamberlain's development this season has drawn much praise throughout North London.
When he was substituted out against Manchester United, Arsene Wenger was met with tumultuous boos from all corners of the Emirates.
His omission for Pearce's squad to face Holland is one that puzzles many, but if the Ox can continue his rapid development onto the English football scene, it would be a crime not to consider him for the Euros.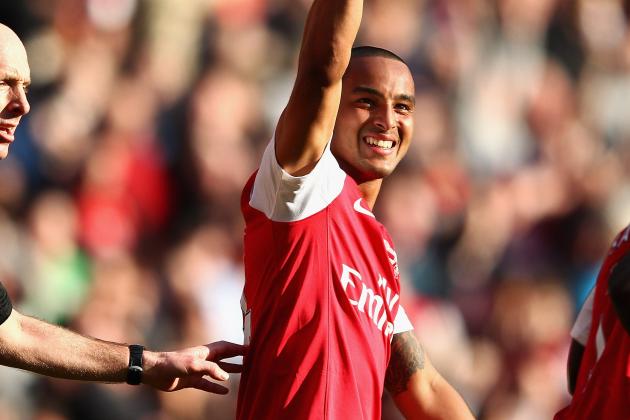 Clive Mason/Getty Images

The fastest player in the Premier League, Walcott often finds his skills utilized out wide by Wenger. But Walcott continues to express a desire to retain his natural role as striker.
His stunning Man of the Match performance against Tottenham in which he scored two goals and assisted another does this some justice and will only push Wenger to try his No. 14 in a more central role.
Walcott draws many comparisons to Arsenal's legendary No. 14 Thierry Henry; it would be important to note that Henry too was once a winger. Perhaps if Walcott were used more up front, he would have the same effect, if not better than Henry.
Walcott eases past opponents like a gazelle and the England attack could use his bursts of speed along with his flair. Though he will almost definitely make the England squad for the Euros, Pearce should test the 22-year-old up front. You never know what he might turn into.