New York Knicks: A Nostalgic Look Back from a "Jordan's Bulls'" Fan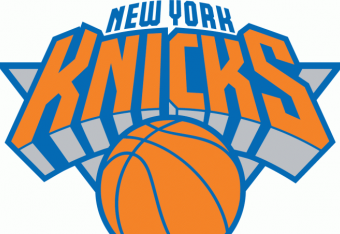 With all of the intrigue surrounding Jeremy Lin as of late, the New York Knicks have been on the radar everywhere, including up here in the frosty north of Canada.
No matter where you go, it seems, someone is talking about the Knicks, and this got me thinking. I don't think that I personally have heard so much about the Knicks since the early to mid 1990s.
The 1990s were ruled by the Chicago Bulls. There is no doubt about that. But during that time, I fell for another team—the ever present rival to my Bulls-Knicks.
The frequency with which they played each other, including the times they met in the Eastern Conference playoffs, made the rivalry seem to last for ages. While it may not be as storied as the rivalry between the Lakers and Celtics, to me, it was EVERY bit as important.
The Knicks served as the perfect foil to my beloved Bulls. Patrick Ewing, Anthony Mason, John Starks, Doc Rivers, Charles Smith, Charles Oakley and Greg Anthony are all names that stand out in my head to this day, just as much as Michael Jordan, Scottie Pippen, Dennis Rodman, Horace Grant and Steve Kerr.
Looking at the names I provided above, it's kind of telling that more of the Knicks' players stood out to me than Bulls' players did. Sure, I could name more Bulls than that, but those are the only ones that come immediately to my mind from that era.
That was a very special time for me. I was really starting to get into basketball after beginning to play at the age of 10 in 1990. The first time I remember watching the two teams play each other was 1992, and I absolutely hated the Knicks. In my eyes, only the Bulls were worth cheering for. But after the playoffs ended, that all began to change. I started watching the Knicks play, even when they weren't playing the Bulls.
I would wait in anticipation for the games that they actually played against each other. When I was playing basketball by myself outside, I was Jordan and Pippen, but I was also Ewing, Mason and Starks. The playoffs were the best time of the year, not just because they were the playoffs, but because at some point I was going to be able to witness the Bulls and the Knicks play at least four more games against each other.
This was more than respect garnered for a team. This was me being a fan .
As much as I loved the Bulls, I wanted just once for the Knicks to overcome them and go on to win an NBA championship. The many memories that Knickerbocker team gave me, and many others should have been validated with at least one championship, but it never came to pass.
All of this renewed focus on the Knicks lately has me hoping that soon I will be able to say again that the Bulls and Knicks will be facing each other in the playoffs and bringing memories not only to me, but to my son as well.
Cheers to you loyal Knickerbocker fans, I still count myself as one of you.
Just get rid of Carmelo.......
This article is
What is the duplicate article?
Why is this article offensive?
Where is this article plagiarized from?
Why is this article poorly edited?