Super Rugby 2012: 4 Teams Guaranteed to Lose in Round 1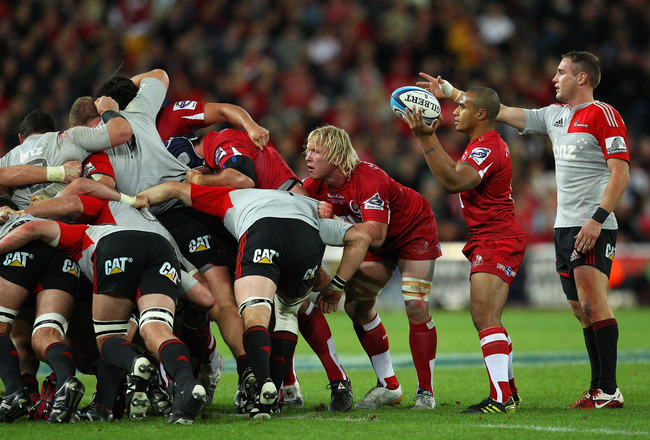 Will Genia, one of the heroes of last year's Super Rugby
Cameron Spencer/Getty Images
The Rugby World Cup is now long since over and a brand new season of Super Rugby is about to kick off.
For a column this year, I thought I'd borrow* an idea from Bleacher Report's own NFL section.
With that in mind, here are four teams that I guarantee will start the year without a win.
(*Borrow (v): the act of shamelessly stealing another's clearly superior idea.)
Hurricanes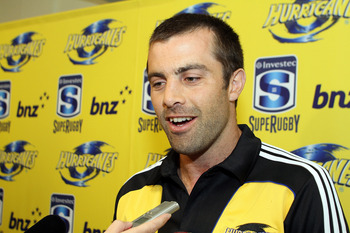 Conrad Smith: the new face of the franchise
Geoff Dale/Getty Images
Let's begin by getting the easy pick out of the way.
First, I do think that my beloved Hurricanes will get at least one win on their road trip, but there is no way that Cape Town against the 11.5-favoured Stormers will be the venue of that win.
Up front they should be thoroughly outmuscled, and without last season's game-breakers they will likely struggle for points.
Force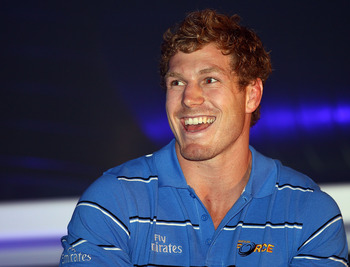 I'm honestly not too sure what David Pocock's smiling about....
Paul Kane/Getty Images
If reports are true, the Brumbies are in an even worse situation than the Hurricanes were last season.
The players are apparently unhappy with Jake White's coaching techniques, and they've lost several of their best players, including Adam Ashley-Cooper, Rocky Elsom and Matt Giteau.
In saying that, the Force (who weren't exactly forced to clear out stars themselves) seem to be in even worse shape, struggling to put a passable first-five on the pitch with Willie Ripia leaving the team after being caught stealing from teammates.
In the end, the trek across Australia will do them no favours, and I expect the Brumbies to muscle down and forge out a win the old-fashioned way.
Cheetahs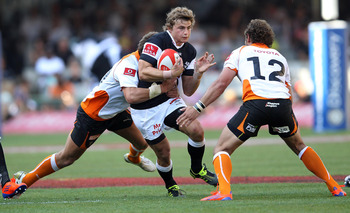 The Cheetahs in the 2011 Currie Cup
Gallo Images/Getty Images
Despite the Cheetahs sporting one of the best loose forwards in the world and one of last season's most accurate kickers, the Lions should be able to edge them out at home.
Honestly though, I don't expect this game to go breaking any television records.
Chiefs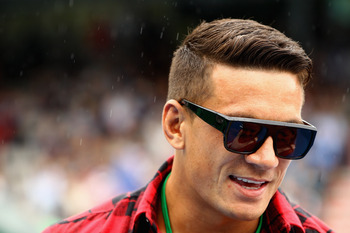 Sonny Bill Williams and that beautiful face of his. Sorry ladies (and some gentlemen), his shirt's on in this one.
Phil Walter/Getty Images
This pick may come as a surprise, given that the Chiefs have among the best backlines in the competition.
But the Highlanders don't have a particularly shabby backline themselves, and their real strength lies in the forwards. As should any good Southern team.
I can see the Highlanders winning this reasonably comfortably, as the Chiefs realise they needed to buy more Santa lookalikes in the offseason.
Keep Reading