New York Yankees: Predictions for Joba Chamberlain's Comeback Season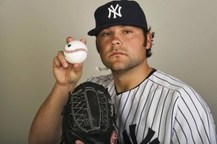 On August 7, 2007, he appeared in his first contest, surrendering no runs in two innings of work against the Blue Jays. For the rest of the regular season, he only allowed a solitary run for the Yankees.
Running out of the Yankee bullpen and into our television sets, Joba Chamberlain germinated from an unfledged rookie to baseball royalty all in the span of a New York minute.
However, the honeymoon came to an end soon after. Some say the hoopla expired after the midges feasted on the reliever during work hours in Cleveland. Others might confide the feel-good story was deflowered amidst the back and forth experiment of starter or reliever. Anyway it's sliced, the Joba hype machine suffered an unpleasant death, and 2011 was the coup de grace.
After suffering a season-ending elbow injury in 2011, which resulted in Tommy John surgery, Chamberlain hopes to factor into the Yankees plans sometime in June. But, what can we really expect from the 26-year-old who has experienced so many high and lows in his short tenure?
Begin Slideshow

»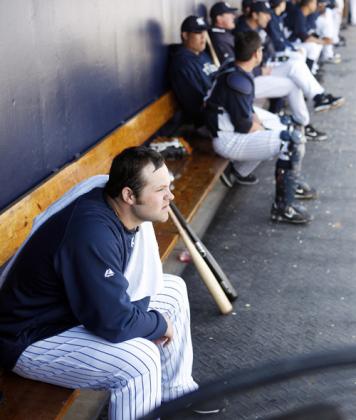 Last year when Chamberlain's season was cut short in early June, the Yankees bullpen was in the midst of a whirlwind of question marks. Newcomer Rafael Soriano had been oft-injured and inconsistent, while David Robertson had not yet established a rock hard fixture in the 8th inning setup role.
If Soriano is healthy this year and checks his ego at the door, it's quite possible he could duplicate some of his 2010 results (1.73 ERA, 57 SO) for the Bomber's bullpen.
As far as Robertson is concerned, he is no longer your average hard-throwing reliever. His complete 2011 impact was so astounding (1.08 ERA, 100 SO) that he has been mentioned as the heir apparent to the Mariano Rivera.
As if rehabbing through Tommy John surgery wasn't difficult enough, Chamberlain could struggle to carve his defined position in the bullpen in 2012.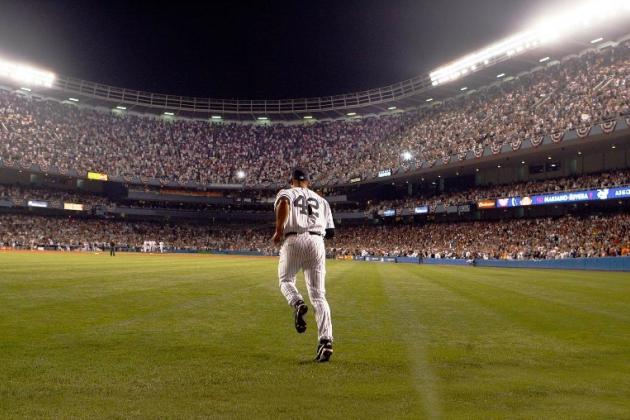 Posing such a sacrilegious question that begins with, "If Mariano struggles this year…" is terms for outright blasphemy. But, if the impossible were to occur in 2012 and Rivera struggled, the rest of the season could morph into open tryouts for the closer role if No. 42 calls it a career at season's end.
At this point, the odds-on favorite to take over that acclaimed position is fire-baller David Robertson. After breaking out in 2011, the 26-year-old has more than solidified his worthiness of the setup man in the Yankee bullpen.
Yet, even with Robertson's ascendancy last year, the sample size is a small one. To follow in the footsteps of the most dominant closer of all time, one has to bring that late inning excellence year after year.
So many questions revolve around players returning from serious injuries, such as Tommy John surgery, and Joba Chamberlain is no exception. Even with major improvements to the surgery's complexity and recovery time, the procedure cannot guarantee any success in the future.
If Chamberlain can regain his once-dominant demeanor of yesteryear, this season could be a big step into some historic shoes.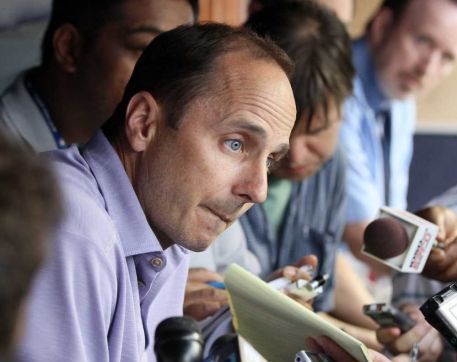 No professional athlete has to be reminded that their respective sport is "a business." While the games might have began as a childhood hobby, their talents blossomed into multimillion-dollar occupations.
So, it's not outrageous to say that, if Chamberlain struggles to find his role when he returns, he might be looking for a new employer in 2013.
Last month, the Yankees signed Chamberlain to one-year non-guaranteed contract for $1.675 million. Re-signing him shows the Yankees still maintain some faith in the reliever, but in baseball terms his retrieval was a low-risk investment.
On a yearly basis, bullpen personnel are adjusted as often as a slumping batter switches their batting stance. If Chamberlain can't show some signs of regaining his previous form, this year could be his last in pinstripes.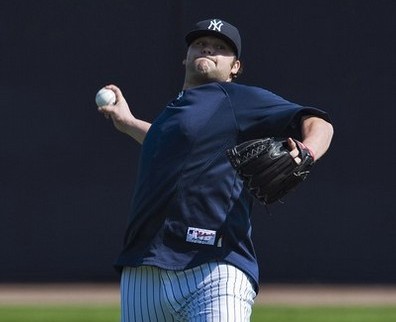 Ballooning to the size of Marlon Brando was never his problem, but Chamberlain's extra weight the past few seasons has become an issue. While there's no evidence his additional pounds have been the direct result of his struggles, his supplementary cushion has not been beneficial.
Any athlete will tell you, "Their body is their temple," but sometimes molding mush is easier said than done.
With so much on the line this year for Chamberlain and his future, look for the once-plump pitcher to join the club in his best condition yet. Don't expect a sculpted Adonis to take the mound, but a fit and refined Joba would show his supervisors that he means business.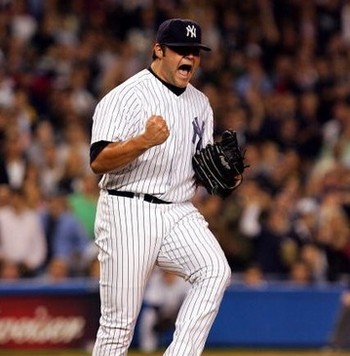 During the past week, there has been some slight chatter about "tinkering" floating around the Yankee brand; however, no one knows more about tampering of ability more than Joba Chamberlain.
Debating the question of Chamberlain's placement became as commonplace as wrangling over one's New York City tabloid preference. While nothing is ever guaranteed, it appears the flip-flopping of Joba's role has reached a definitive ending.
This offseason, the Yankees bolstered their pitching staff to the point where they have a problem that's pleasant to possess. With too many starters, Joe Girardi is presented with an issue he'll take any day of the week.
At the same time, the surplus of pitching appears to cement Chamberlain's location in the bullpen. No longer will he have to wonder in what capacity he'll be contributing to the team; instead his mind can be at ease.
"Baseball is ninety percent mental and the other half is physical."
Yogi Berra