UFC 144: Questions We Have About Quinton 'Rampage' Jackson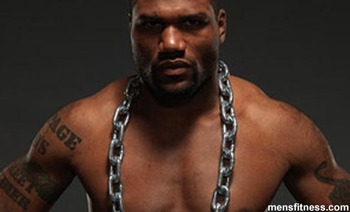 Quinton "Rampage" Jackson will make his 11th appearance in the UFC Octagon at UFC 144: Edgar vs. Henderson.
Jackson will take on Ryan Bader at the Saitama Super Arena in Saitama, Japan, which will mark the first UFC event in Japan since 2000.
Although Rampage holds a UFC record of 7-3, his wins as of late have not been impressive and he has looked like an old fighter in his losses.
There are plenty of questions surrounding Rampage Jackson. Let's take a look at a few of them.
1. Where Is Rampage's Heart?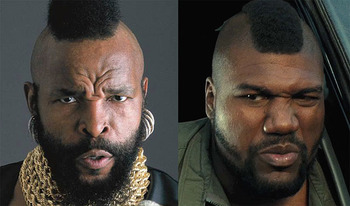 Photo property of cinemaspy.com
Rampage always seems to have one foot in the Octagon and the other foot in other areas of the entertainment industry.
His entrances into the Octagon are still intimidating, and the staredowns just as mean. But most fans don't feel the same passion for fighting from Rampage as they did a few years back.
Jackson's opponent, Ryan Bader, is one fighter in which he will have the opportunity to show he still has that same knockout power and fire within him to maintain a UFC career for the foreseeable future.
2. Has the Sport Passed Him By?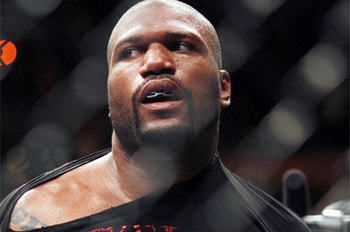 Photo property of sportsnet.ca
The sport of MMA has evolved faster than any professional sport over the past 15 years.
Rampage Jackson is a brawler. Yes, he has seven wins in his career via submission, but Rampage's career will not last much longer if he cannot land his KO punch consistently.
At 33 years of age, Rampage is not going to alter the way he fights. He recently said that fans don't pay to see him submit people.
Fans don't pay to see him be timid and slow in the Octagon either, and unless he adapts to the evolution of the sport he will be left behind.
3. Is Rampage Still a Legitimate Title Contender?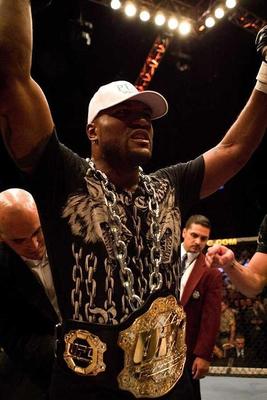 Photo property of mmafrenzy.com
Should he beat Ryan Bader, how close would Rampage be to another title shot? Is he even in the picture at this point?
These questions will be answered on Saturday night, and it depends greatly on Jackson's performance.
Should he look as lethargic as he has recently and squeeze out a decision win, it may not do much for his championship run.
If we see a fired-up Rampage who knocks out Bader in impressive fashion, that may thrust him right into title contention once again.
4. Will the "Rampage of Old" Ever Show Up Again?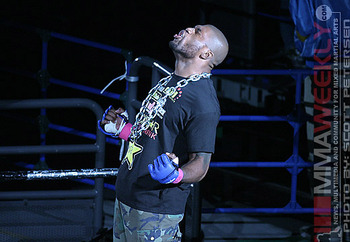 It seems as though before every fight Jackson proclaims we will see the "Old Rampage" in his fight.
Most would agree that the "Old Rampage" is the man who comes out with devastating uppercuts, body slams, and lays his heart on the line for the duration of the fight.
Instead of "Old Rampage," we continue to see "Rampage Looking Old." If he doesn't look like the fighter we have all grown to love in this fight against Bader, we may never see "Old Rampage" again.
5. Can Rampage Still Sell a Main Event?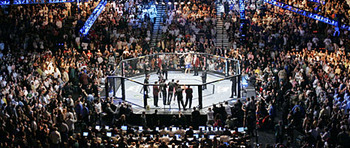 Photo courtesy of usatoday.com
Rampage's stock with UFC fans has fallen off dramatically in recent years, largely due in part to his fights not living up to expectations.
Should Jackson lose this fight to Bader, it may signal the end of Rampage being part of the main or co-main event for his next fight.
On the flip side, this is an opportunity for Rampage to prove he is still a top-tier fighter that people want to see. The opportunity for him to extend his career in the UFC is right in front of him, but he cannot afford to be timid and win another fight by decision.
Rampage is one of those fighters where winning by decision isn't quite enough. He needs to be explosive, and he needs to knock out Bader.
Any other result will be disappointing for both him and his fans.
For additional information and MMA analysis follow Joe Chacon on Twitter (@JoeChacon).
Keep Reading