MLB Trades/Free Agency: The 10 Dominoes of the MLB Offseason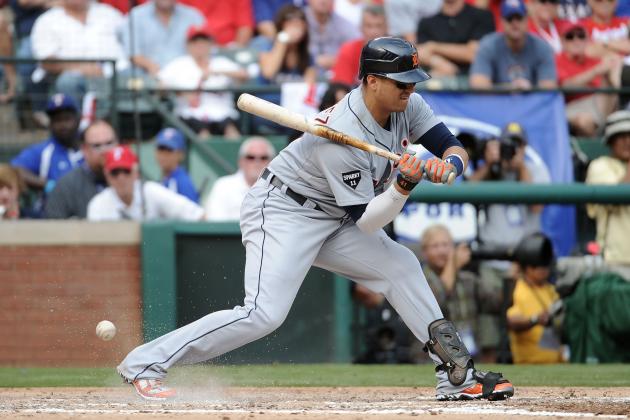 Harry How/Getty Images

One thing that people tend to forget in free agency is that all the deals made are not exclusive from each other. In fact, most moves are far from that and not just because teams change who they target based on need and availability.
Often, one move that's relatively minor early on in free agency is what sparks major moves further down the line. It doesn't have to even be a pickup necessarily; it could be a sudden injury or retirement.
Here are 10 of those dominoes that affected this MLB offseason.
Begin Slideshow

»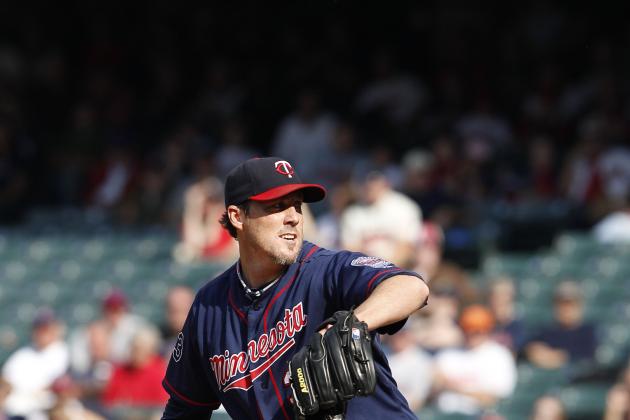 David Maxwell/Getty Images

The Minnesota Twins had a closer controversy in 2011 with Joe Nathan returning to the lineup. Both Matt Capps and Nathan were ineffective in their roles in what was a very disappointing season for the Twins.
Instead of having to make a choice between one or the other, the Texas Rangers pushed the proverbial dominoes over and signed Joe Nathan as their closer. Shortly after, the Twins re-signed Capps now that they were down to one closer on their team.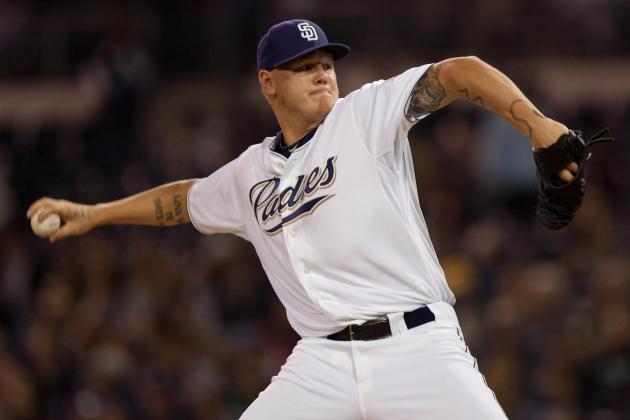 Kent Horner/Getty Images

As we all remember, the Cincinnati Reds handed over nearly their entire farm system when they traded for Mat Latos this offseason. It started a domino effect not for pitchers, but for other Padres prospects.
The Chicago Cubs had been looking for a first baseman of the future, and once San Diego acquired Yonder Alonso, Anthony Rizzo was suddenly expendable. Sure enough, the Cubs picked him up, and they have the Reds to thank for that.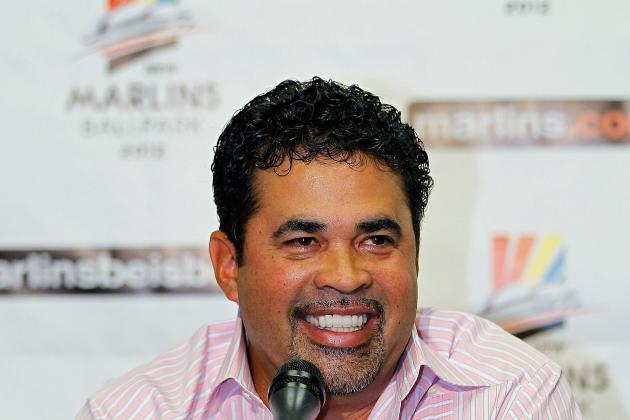 Mike Ehrmann/Getty Images

When a manager or head coach joins a new team in sports, it's not out of the question for him to bring along a guy or two that he managed there. It makes sense, since the two know each other.
Such is the case with Ozzie Guillen and Mark Buehrle.
Guillen joined the Marlins as manager, then shortly after Buehrle was signed to a contract. It's one of the reasons I praised the deal, as Guillen knows Buehrle well; these two dominoes were closely joined together.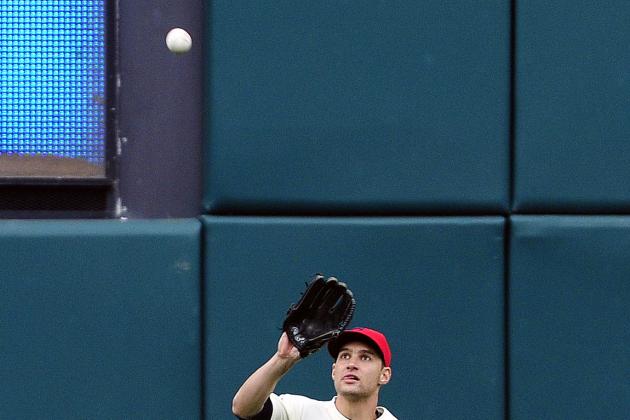 Jason Miller/Getty Images

This domino effect is pretty much the opposite of the rest on this list, as the effect is far harder to see and appears nonexistent on the surface. Nonetheless, it's absolutely there.
Every year, there's a player or two that's a high-risk, high-reward type that teams want to take a flyer. Grady Sizemore was that player, and many contending teams were considering picking him up in the case that he suddenly rebounded.
When he re-signed with the Cleveland Indians, those plans fell through, and it seemed like any moves like those were suddenly given up on; the Yankees merely re-signed Andruw Jones instead of trying that route, and most other players with baggage were given low-end or minor league contracts anyway.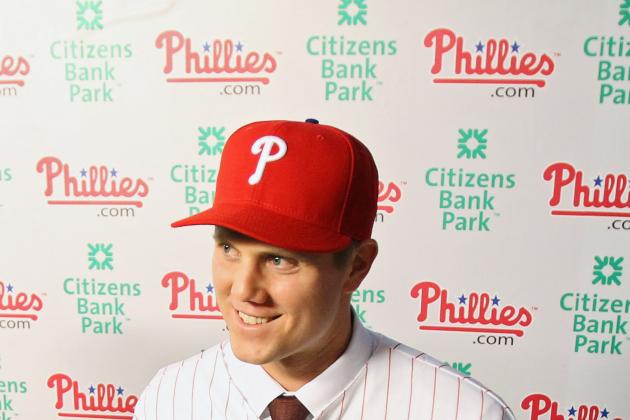 Len Redkoles/Getty Images

Jonathan Papelbon signing with the Phillies was a big move on the surface, since the Phillies acquired an elite closer, and Papelbon was getting paid elite money.
However, the move had an effect well beyond the Phillies.
Ryan Madson was now done as the closer and struggled to get a good contract. The Red Sox, meanwhile, pushed this domino into another set by acquiring Andrew Bailey in a domino effect further on the list.
Jorge Lemus/Getty Images

On the surface, what most people saw was that Prince Fielder was looking for a top-tier contract (or more accurately, Scott Boras was), and there was a long period of waiting until Fielder finally signed with the Detroit Tigers.
In reality, with the exception of Albert Pujols, all the other major first baseman acquisitions were waiting until Fielder's contract so they knew what type of money they could realistically ask for.
Carlos Pena, Casey Kotchman and Derrek Lee were all still free agents when Fielder signed, and Lee still is.
Once Fielder signed though, the signings of Pena and Kotchman came relatively quickly.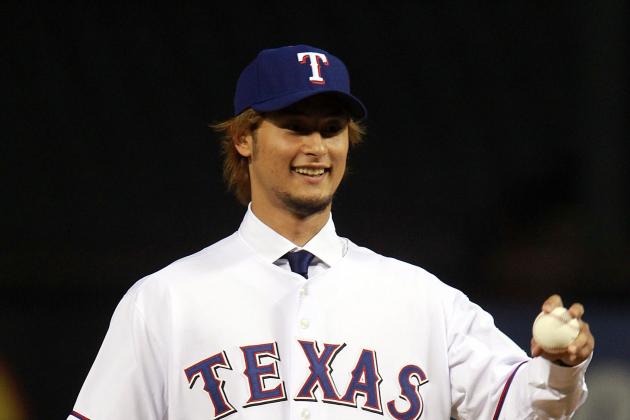 Ronald Martinez/Getty Images

Yu Darvish had a somewhat different domino effect than others, since other pitchers weren't waiting on teams to bid for him. C.J. Wilson still signed with the Angels rather quickly, as did Mark Buehrle with the Marlins.
However, any team that was putting a bid in was essentially playing a wait-and-see game and had to put their plans on hold until the top bid was announced. By then, teams such as the Blue Jays had to work a lot quicker to make the moves they needed.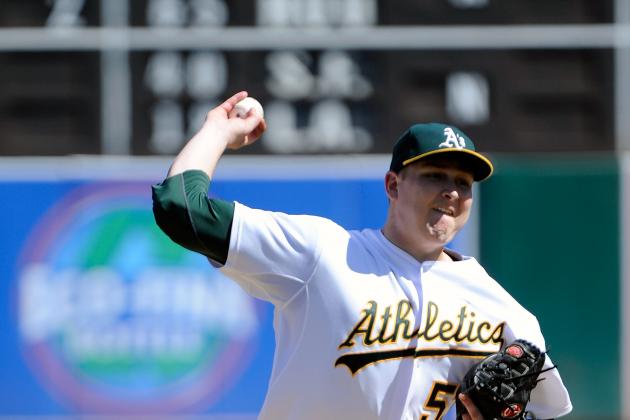 Thearon W. Henderson/Getty Images

Every year, there's generally a team that sells off pretty much everything they have that's talented.
This year, the Oakland Athletics became that team, starting with Trevor Cahill.
Gio Gonzalez and Andrew Bailey were already the subject of trade rumors, so once Cahill was traded to the Arizona Diamondbacks on December 9, the floodgates opened, and we all knew there was no chance that Gonzalez or Bailey would stick around. Sure enough, by year's end, they were gone from Oakland.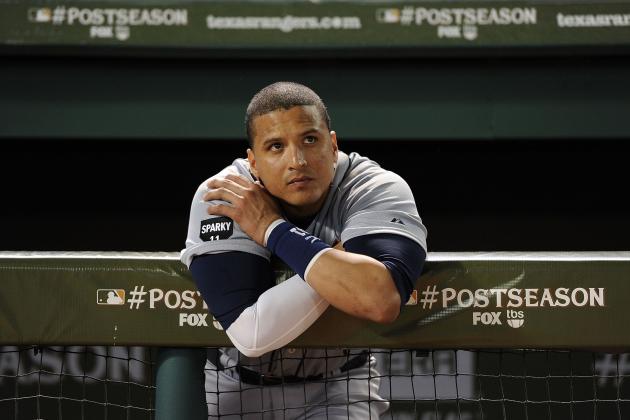 Harry How/Getty Images

For a good chunk of the offseason, I'm certain that the Tigers interest in Prince Fielder did not go past the lines of a hypothetical situation, since bringing him in would certainly make their lineup ridiculous.
However, Victor Martinez tore his ACL while training and will most likely miss all of 2012. Suddenly, the Tigers had a hole they could place Fielder in, plus they had another season before they needed to worry about jugging Fielder, V-Mart and Miguel Cabrera.
Had Martinez not gotten injured, then I don't think the Tigers would have taken the plunge on Fielder, especially at the price they put up.
Doug Pensinger/Getty Images

When the St. Louis Cardinals won the 2011 World Series and were on cloud nine, I was convinced that Albert Pujols would stay with the Cardinals, as were many others. When Tony La Russa announced his retirement from baseball a few days later, that evaporated.
Pujols was still the front-runner to re-sign with St. Louis, but La Russa and Pujols had a strong connection, and without him there, the possibility of Pujols leaving was far more real.
Sure enough, that domino fell when he signed with the Angels in the biggest free-agent move of the offseason.
At least both of them left the Cardinals on top.