WWE: 25 Superstars with Whom WWE Dropped the Ball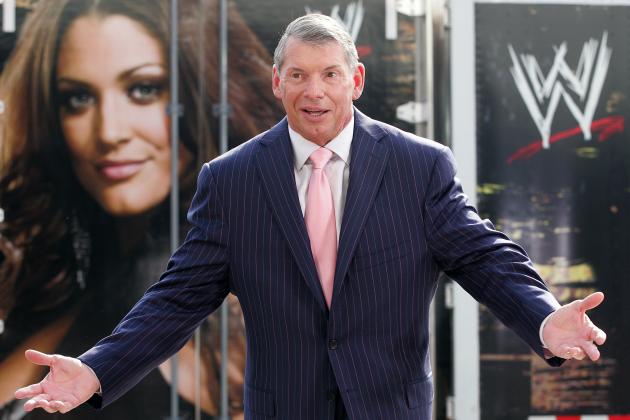 Mark A. Wallenfang/Getty Images

Over the years, the WWE has created many superstars from Hulk Hogan to Steve Austin to The Rock to John Cena to CM Punk.
For every Steve Austin and Hulk Hogan, however, there are guys the WWE lets slip through their fingers despite their huge potential.
I decided to do this article after my last article.
It was called WWE: Frequently Asked Questions. There was a slide titled "Who did the WWE Drop the Ball With," where I gave four examples. A reader pointed out some more who also deserve a mention, which drove me to write this article.
First of all, this list is in no particular order.
Second, I will not be going back more than 30 years because the wrestling business was different then.
Third, this isn't "25 Most"—it's just "25," meaning there are more guys, but these are the ones I wanted to mention.
As always, on with the list!
Begin Slideshow

»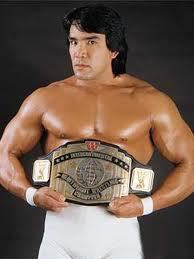 What Could Have Been
Steamboat should have been intercontinental champion a lot longer, and as time went on, I'm sure he could have hung around the main event.
Maybe the WWE championship was a bit of a reach for him, but he could have certainly been used as someone to feud with the champion.
His stint as "The Dragon" is better left unmentioned.
What Could Have Been
They could have done something similar to Andre, where he remained unbeaten.
Maybe he could have beat everyone except the main eventers of the time. He should have been booked as a dominant champion every time he was champion. Most of the time, his title reigns were so meaningless because he was booked horribly leading up to the win.
So many heel/face turns haven't helped him either.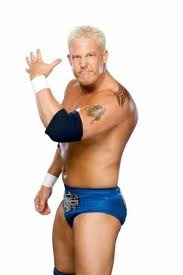 What Could Have Been
I admit that Kennedy was sometimes a liability and the cause of his own downfall, but the WWE could have shown more faith in him.
I thought he should have been world champion within a year of his debut—he was that good.
Of course, the Wellness situation didn't help, as well as the Orton situation that led to his firing. Had all that not happened, I believe Kennedy would be a multi-time world champion right now.
He is wasting away in TNA.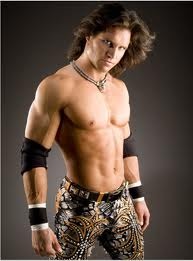 What Could Have Been
Morrison should have never been a face—sure, the fans loved him, but he was much better playing the cocky heel.
An extended run in the main event instead of a couple of matches a year would have gone a long way in telling if he belonged there.
I honestly believe he should be a main eventer now and a current or former world champion.
Of course, he didn't help his situation with his alleged poor attitude.
He's only 32, so he's young enough to still make it. But again, the WWE had a star standing right in front of them, and they let him go.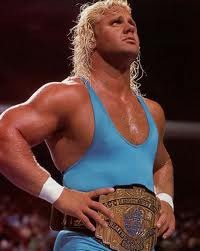 What Could Have Been
Perfect could have been the biggest heel of the 1990s.
He should have been a multi-time world champion, and had it not been for Vince McMahon and his love of Hogan in the early 1990s, I'm sure he would have made it.
Who knows, maybe if he had stayed with the WWF throughout the 1990s, he could have improved the WWF's chances against WCW.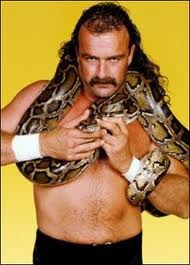 What Could Have Been
Admittedly, I probably couldn't see Jake Roberts as a world champion. But the fact that he spent so long with the WWE and is considered a legend, yet has no accolades to his name shows that he was poorly used.
He was adaptable as a heel and a face. His promos as a heel were some of the best in wrestling history.
It wouldn't have hurt to have stuck a couple of Intercontinental Championships on the man. The fact that he isn't in the Hall of Fame is a crime.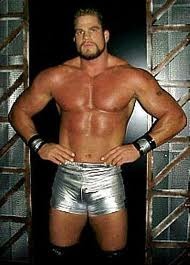 What Could Have Been
Matt Morgan came from the same talent pool as John Cena, Randy Orton and Batista, so it was a real surprise when WWE didn't capitalize on him.
He had two short stints on Smackdown, first in late 2003 to early 2004 as Brock Lesnar's sidekick. He returned two years later with a new gimmick as a stuttering big man, which unsurprisingly failed.
Morgan had the look, in-ring work and—as we would find out in TNA—mic skills.
He could have been a multi-time world champion by now, and at 35, you wonder if it's too late.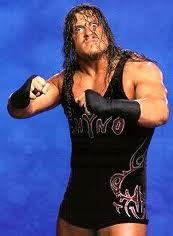 What Could Have Been
It seems that just because the man had the gimmick of an animal, the WWE were afraid to go the whole way with him.
Rhyno actually had decent mic skills and was above-average in the ring.
He could have been a great mid-carder in the WWE, and who knows, he could have been a world champion.
Rumors were that he was supposed to be the fifth member of Evolution after returning from neck surgery in 2003. Instead, they sent him to Smackdown, where he remained in mid-card hell for two-and-a-half years.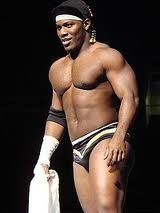 What Could Have Been
As a member of the ECW roster, Burke was seen as the No. 1 heel on the brand, and big things looked to be in his future.
Great look, decent wrestling and excellent mic skills were some of the reasons he was touted as a future world champion.
It has been rumored that he had a poor attitude backstage. He was written off TV shortly after WrestleMania XXIV and was released later in the year.
He is now in TNA, and at 33, he still has time to return to the WWE.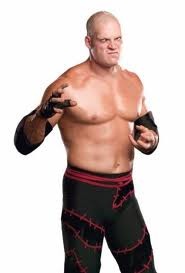 What Could Have Been
Sort of the same as The Big Show. Kane has been a three-time world champion in the WWE, and each reign has been more or less meaningless.
He has turned heel and face about 20 times throughout his career. For me, he should have been a heel his whole career.
He has been involved in so many terribly booked feuds. He was misused drastically for a big man who could work like him.
He's a future Hall of Famer and will go down as one of the greats, but it could have been so much better.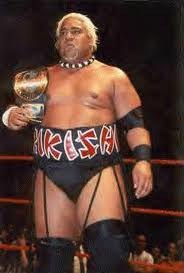 What Could Have Been
The first mistake with this man was that he has competed under three gimmicks.
Looking past that, in 2000 he was one of the hottest baby faces in the company, with huge popularity.
What did they do?
Turned him heel and inserted him into a storyline he had no business in. The fans weren't ready to stop cheering him yet. He could have gone so much further as a face, but that heel turn was the beginning of the end.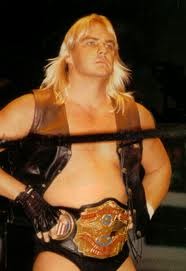 What Could Have Been
Barry Windham is widely considered one of the greatest in-ring performers in wrestling history, but unfortunately that isn't enough to get anywhere in the WWF.
In three separate stints in the WWF, he got nowhere.
He asked for his release once in 1989, but he wasn't being used right anyway.
He could have been a great superstar for the WWF in the 1980s to mid-1990s.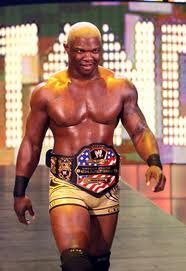 What Could Have Been
Shelton Benjamin was one of the greatest I've seen in the ring. In my opinion, he had underrated mic skills—sure, he wasn't The Rock or Steve Austin, but he was passable.
We all know it was the mic skills that held him back as he would have been a world champion otherwise. He would have certainly won one of those MITB matches in which he made four-plus stars.
At 36, it is probably too late for him to return and achieve what he should have.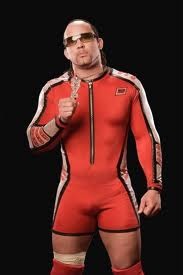 What Could Have Been
For whatever reason, MVP didn't live up to the hype.
He had the look, the ring-work and mic work to be a top star. It looked like he would achieve that when the WWE put him in main event feuds in his debut year as well as winning two United States Championships.
The mistake they made—much like others on this list—was turning him. Such a natural heel, his character just didn't work as a face.
At 32, he was old to be making his WWE debut in the first place. At 38, now it's a bit late.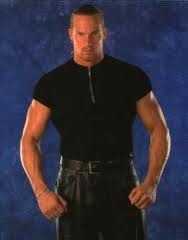 What Could Have Been
How many pushes do you need to give a guy before you actually follow through with it? That was the case with Test. By my count, it's five for Test and they failed through no fault of his own. Rather, they failed because WWE were afraid to follow through with them.
Test had the look and decent in-ring skills for a man his size. While he sounded monotone on the mic at times, he was certainly passable.
He would have fit in well in the post-Attitude Era main event when Austin and The Rock were gone.
Unfortunately, he passed away in 2009 at the age of 33, so we'll never know.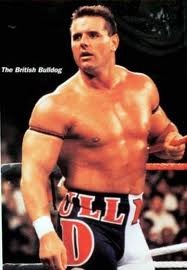 What Could Have Been
Davey Boy Smith was a great tag team wrestler in the 1980s and stayed loyal to the WWF for the better part of 16 years.
Would it have been the worst thing ever to put the world title on him? Especially in the mid-1990s when he was pushed as a top guy.
It never happened, and to make matters worse, when he returned after a stint in WCW in 1999, he was relegated to a jobber.
He unfortunately passed away in 2002 at 39 and still hasn't gone into the Hall of Fame.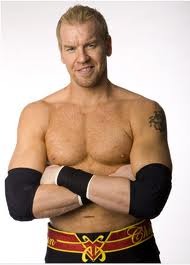 What Could Have Been
Time and time again—to this day, the WWE has used Christian poorly.
I didn't blame him for going to TNA in 2005. Following the Attitude Era, he proved himself as one of the best in the company, and all he received was a couple of short Intercontinental Championship reigns and a couple of world title matches.
It didn't get much better when he returned. He singlehandedly kept ECW alive a year more than it should have been and finally won a world title, only to be screwed out of it in a matter of days.
The WWE doesn't know how lucky they are to have a guy with the talent of Jason Reso.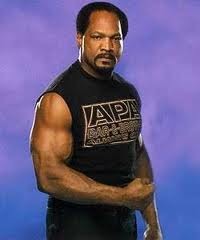 What Could Have Been
In 1992, this man made history by becoming the first African-American world champion, something which could have and would have made him an instant world title contender upon his debut in the WWF in 1996.
Instead, he debuted as a gladiator, which would effectively end his chances of being a world champion in the WWF.
Sure, he turned out to be a main part of the Attitude Era, but he could have been better. After all, he was already a world champion.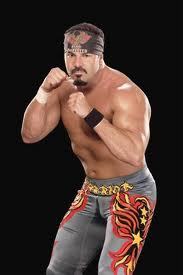 Would I have put a WWE or World Heavyweight Championship on him? Probably not, but he could have been a staple of the mid-card for years.
Chavo was involved in some good feuds in his WWE career with Eddie and Mysterio, but besides that, he was mostly a cruiserweight and a jobber when that title ended.
Chavo oozed heel—people loved to boo him. He was also one of the best wrestlers in the company and not too shabby on the mic. A couple of Intercontinental or United States Championships wouldn't have been a crime.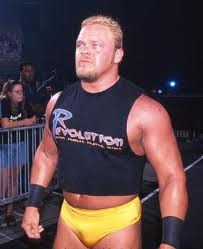 What Could Have Been
"The Franchise."
Like many on this list, Douglas was a victim of politics in the back. Douglas briefly wrestled for the WWF for a couple of months in 1990 and returned in 1995 after making history in ECW.
He was pushed heavily and was due to win the Intercontinental Championship from Shawn Michaels, but Michaels forfeited the title to Douglas. Some say it was due to an attack by US Marines at a bar, while others say he didn't want to put him over clean.
After claiming the title, he had to immediately drop it to Razor Ramon, a member of Shawn Michael's Kliq group, who were known for being politicians backstage.
Outraged by the incident, Douglas soon left the WWF and hasn't been seen on WWF or WWE TV again.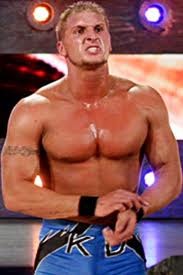 What Could Have Been
Due to a reader, "Tro Lol," pointing out Kenny Dykstra to me, I've decided to extend the list.
Kenny Dykstra was just 19 when he debuted on Raw in 2006. It wouldn't have hurt to wait a couple of years.
Instead, he was stuck in the horrible Spirit Squad team that somehow stayed on Raw for a whole year. When that ended, instead of sending him back to development like Nick (Dolph Ziggler), they kept him on the roster.
He showed his potential, but it was very clear that he wasn't ready for WWE TV yet, and he was released in 2008 at 22.
Next week, Dykstra will be 26. He certainly has time to re-write his career.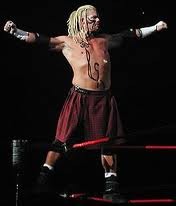 What Could Have Been
With mic skills like Raven, anyone would have gone far, but his look didn't fit the WWE mold.
He could have very easily fit into the Intercontinental Championship picture. While I wouldn't see him as a world champion in the WWE, I wouldn't have been against him feuding with main event wrestlers.
Instead, they stuck him in the Hardcore division, where he won the title an outrageous 26 times.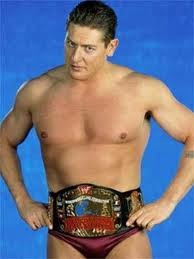 What Could Have Been
William Regal is one of the greatest pure wrestlers I have ever seen and has had some considerable success in the WWE, but not what he should have.
Regal is a multi-time intercontinental champion but he should be a multi-time world champion.
Too many times in his WWE career, he has gone from a serious member of the roster to comedic filler. It's a shame, considering how good he was in the ring and on the mic.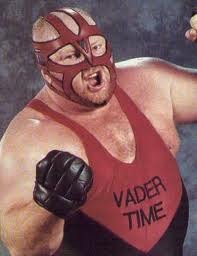 What Could Have Been
Vader was a star in WCW, a three-time WCW world champion.
He was rightly treated as a big deal upon his WWE debut, but that's as far as it went.
According to Jim Cornette, they wanted to rename him, which would have been stupid. He should have been a world champion in 1997.
One of the most underrated guys in the history of wrestling.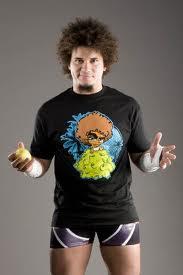 What Could Have Been
His personal demons were his main downfall, but nonetheless the WWE misused him.
Carlito is another in a long list of guys who became a king of the mid-card but should have gone much higher than that.
He was great in the ring and on the mic, and had they not turned him heel, I think he would have reached his potential.
At 33, he still has time to change all that.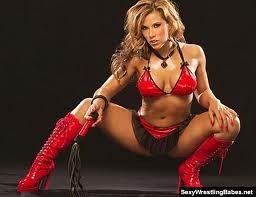 So…..
Do you agree?
Do you not agree?
Who do you think they dropped the ball on?
Feel free to comment and let me know. Also, check out my other articles.
Thanks for reading.