NCAA Tournament 2012: 15 Teams on the Bubble and Why They Will or Won't Get in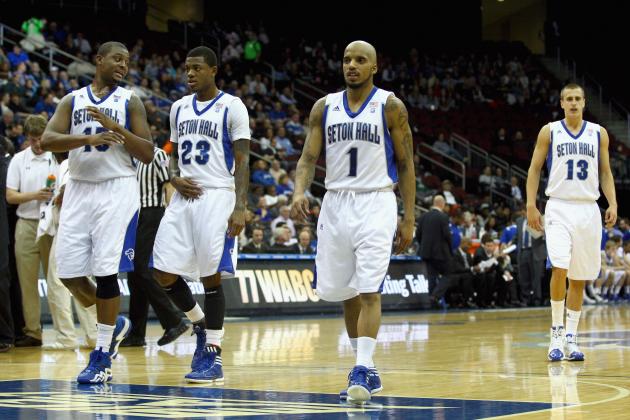 Chris Chambers/Getty Images

The NCAA Tournament is fast approaching, and there are a handful of "bubble" teams to keep an eye on. Every year, there are those teams who many argue should not have made the field, and vice versa.
If there is one thing I can tell you for certain, this year will be no different.
Here are 15 bubble teams and why they will, or will not, make it to March Madness.
Begin Slideshow

»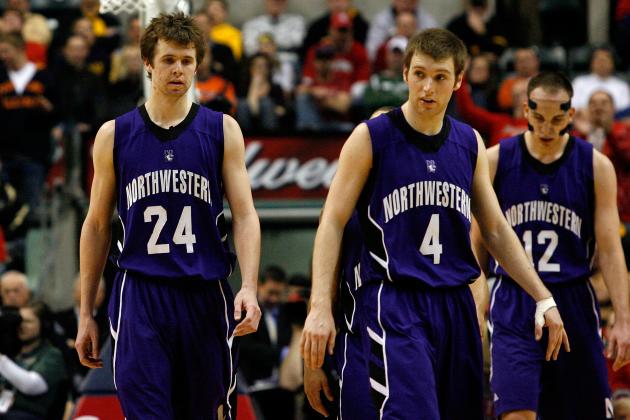 Chris Chambers/Getty Images

Northwestern sits at 16-11 overall and 6-9 in the extremely competitive Big Ten. They have a signature win against No. 7 Michigan State earlier this year, and their only non-conference losses have come against ranked opponents (Baylor and Creighton).
Their strength of schedule (SOS) is sixth in the nation and they have a Ratings Percentage Index (RPI) of 48.
Verdict: In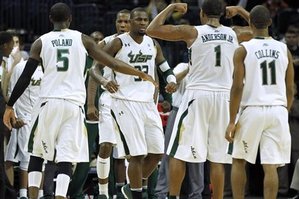 via voodoofive.com
South Florida is 17-11 overall and 10-5 in the Big East. While this is certainly an impressive record for the always-tough Big East conference, the Bulls really do not have any signature wins. They have lost to every ranked team that they have faced and have been blown out by top tier teams like Kansas, Georgetown and Marquette.
Their SOS is 45 while their RPI stands at 50. In the end, I think USF comes up short.
Verdict: Out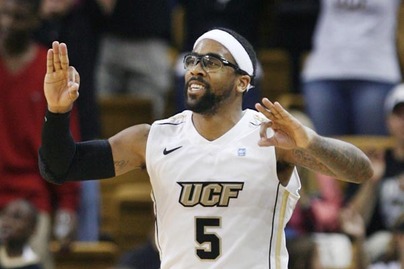 via blogs.orlandosentinel.com
Central Florida is 19-7 overall and 8-4 in a very weak Conference USA. The Knights have only played two ranked teams this entire season, losing to Florida State and beating UConn.
UCF is definitely close, but with an SOS of 96 and an RPI of 53, I have them as one of my first teams out of the NCAA Tournament.
Verdict: Out
Chris Chambers/Getty Images

Seton Hall is 19-9 overall and 8-8 in Big East play. They started off extremely hot, winning 15 of their first 17 games. However, a tough Big East schedule has cooled them off.
With an SOS of 25 and an RPI of 30, combined with their recent "statement" win over Georgetown, I believe the Pirates have punched their ticket to the big dance.
Verdict: In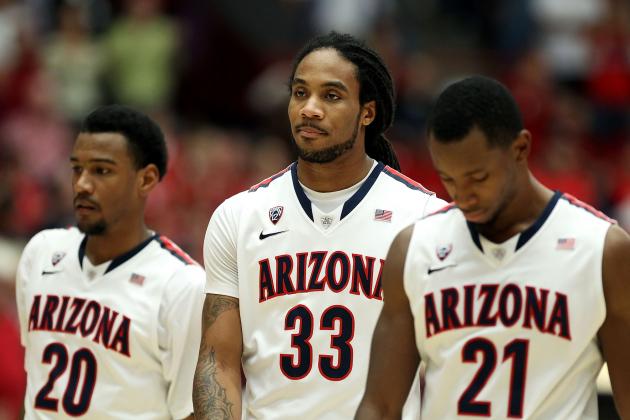 Christian Petersen/Getty Images

Arizona sits at 19-9 overall and 10-5 in the noticeably weak Pac-12 this year (as a conference they are ranked 10th in overall RPI). The Wildcats have failed to beat a ranked team this season and have enjoyed a relatively easy schedule.
The Wildcats sport a 68 RPI and are ranked 88th in SOS.
Verdict: Out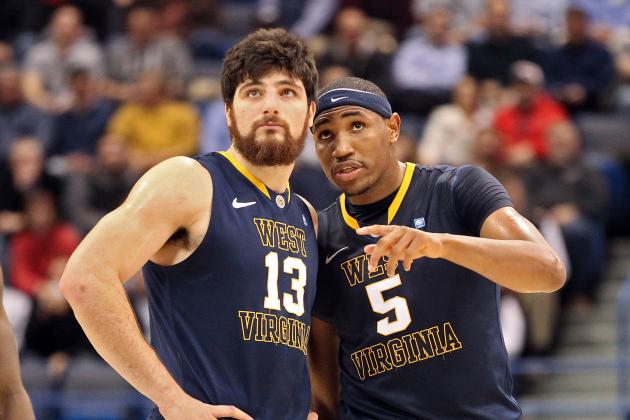 Jim Rogash/Getty Images

West Virginia is 17-11 overall and 7-8 in the Big East. Originally, I had them in the tournament, but after their blowout loss to No. 18 Notre Dame, they have been dropped down to one of the first four out.
The Mountaineers play No. 10 Marquette on Friday, and with a strong performance in the Big East Tournament, they could easily find their way back into March Madness.
The team boasts an RPI of 43 and an SOS of 10.
Verdict: Out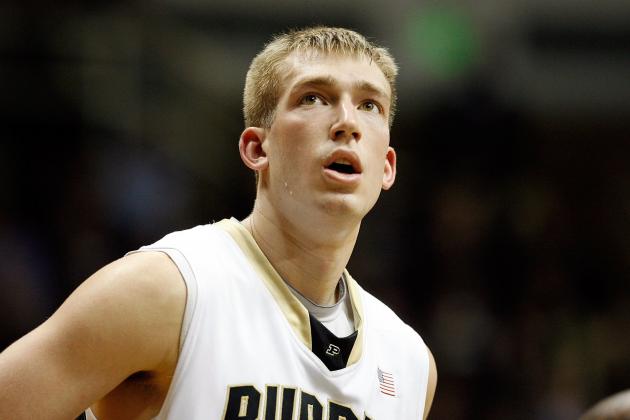 Andy Lyons/Getty Images

The Purdue Boilermakers are 18-10 overall and 8-7 in the Big Ten Conference. They have solid non-conference wins against Temple and Miami, and play Michigan and Indiana before the regular season ends.
A solid Big Ten Tournament will seal their invitation to March Madness.
If you combine their RPI (51), SOS (29) and solid record, the Boilers are in for now.
Verdict: In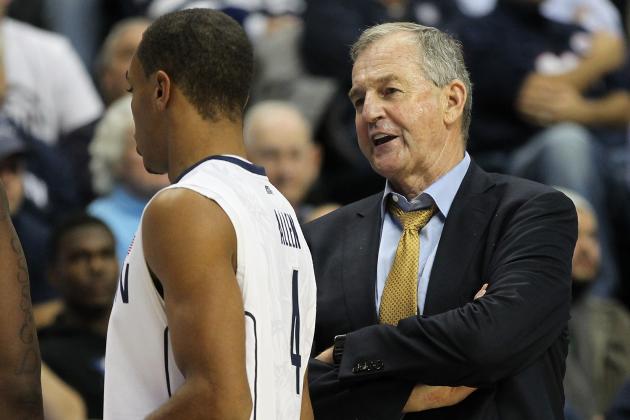 Jim Rogash/Getty Images

UConn is 17-10 overall and 7-8 in the Big East. They started off the season strong, but the Huskies have dropped nine of their last 14 games.
UConn has a major rivalry game against No. 2 Syracuse on Saturday. A big victory against Syracuse and nice run in the Big East Tourney would reserve them a spot in the NCAA Tournament.
UConn's RPI stands at 24 and their SOS is second in the country, which can only help their bid for the Big Dance.
Verdict: In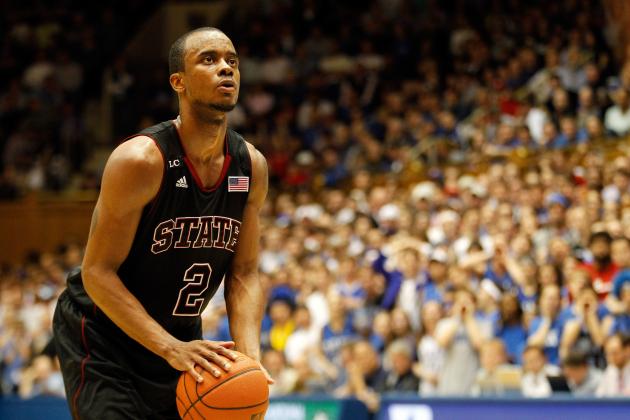 Streeter Lecka/Getty Images

NC State is 18-10 overall with a 7-6 record in the ACC. The Wolfpack have yet to beat a ranked team and have been struggling of late in ACC play, losing five of their last eight conference games. They are going to need a solid showing in the ACC Tournament and a strong finish to the regular season to keep their tourney hopes alive.
Their RPI is 64 and their SOS is 32, but right now they are one of my first teams to be left out.
Verdict: Out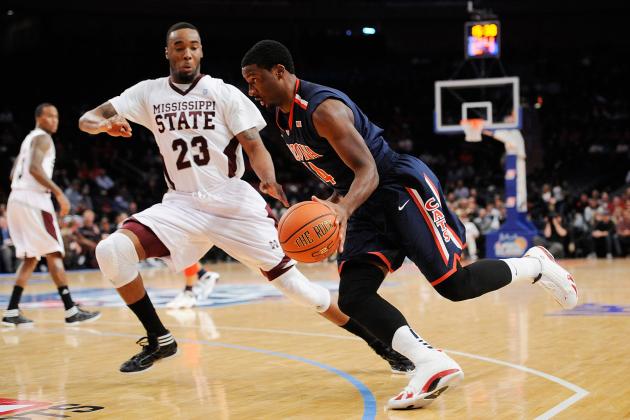 Patrick McDermott/Getty Images

Mississippi State is 19-9 overall and 6-7 in the SEC. They gave No. 1 Kentucky a serious scare the other night, but could not hold onto the lead. The Bulldogs started off the season on a roll, but they have now lost four games in a row.
With solid non-conference wins against Texas A&M, Arizona and West Virginia, plus quality RPI (59) and SOS (64), I have Mississippi St. barely sneaking into the tournament.
Verdict: In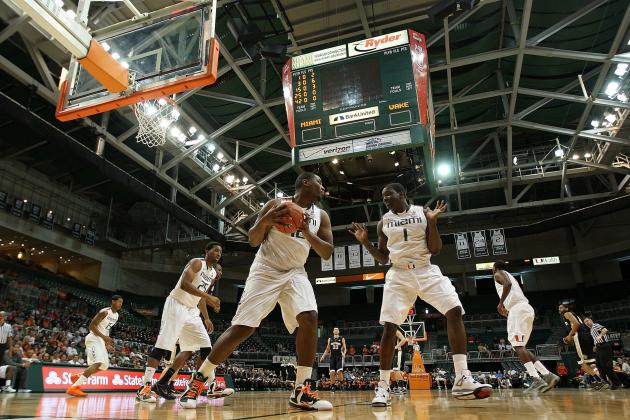 Mike Ehrmann/Getty Images

The "U" is 16-10 overall and 7-6 in the ACC. The Hurricanes have experienced a nice turnaround from last season thanks to first year head coach Jim Larranaga.
Miami has a big showdown with No. 16 Florida State on Sunday night and will need a victory in this game to help secure a spot in the Big Dance. A nice performance in the ACC Tournament would not hurt either.
The Hurricanes have an RPI of 49 and an SOS of 31, putting them right on the bubble, but I would have to keep them out as of today.
Verdict: Out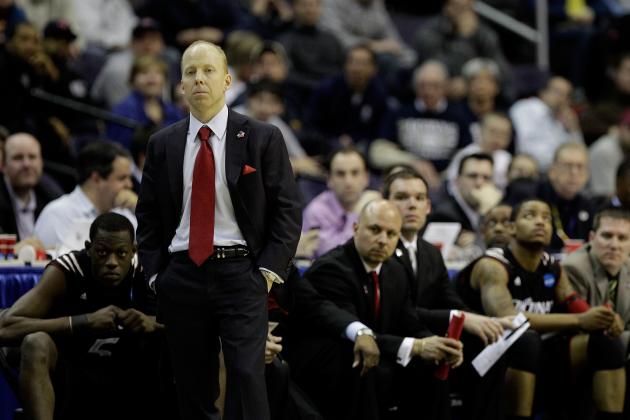 Rob Carr/Getty Images

The Bearcats are 19-8 overall and 9-5 in the Big East. Cincinnati has a tough remaining schedule as they have to play No. 17 Louisville, No. 10 Marquette and a tough USF squad.
Cincinnati has a few bad losses to Marshall, Presbyterian and Rutgers, but they have also beaten Georgetown, UConn and Pitt. The Bearcats have an RPI of 81 and an SOS of 122.
The last four games of the season will be very telling, and should make or break a March Madness berth. For now, I like Cincinatti's chances.
Verdict: In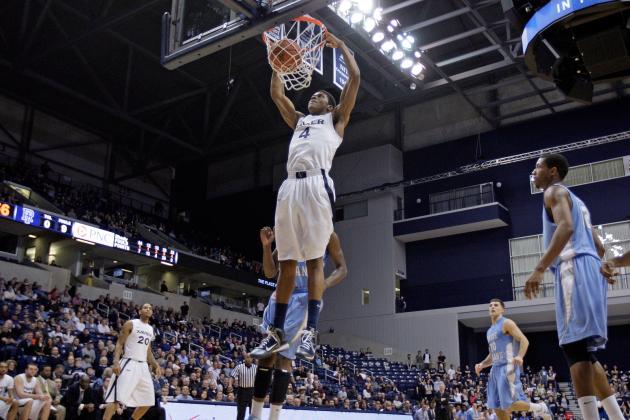 Andy Lyons/Getty Images

The Xavier Musketeers are 17-10 overall and 8-5 in the Atlantic 10. They have impressive non-conference victories against Cincinnati, Vanderbilt and Purdue.
The Musketeers have an RPI of 56 and an SOS of 50. If they take care of business in their last three games, they will reach 20 wins.
Consequently, I have Xavier invited to the Big Dance.
Verdict: In
via photos.masslive.com
The UMass Minutemen are an impressive 19-8 overall and 8-5 in Atlantic 10 play. Their notable non-conference wins were against Boston College and Davidson.
The Minutemen have lost to La Salle twice, Duquesne once and were blown out by the Charleston Cougars. Their RPI is 80 and their SOS is 144.
It has been a great season for UMass, but they have three big games to finish the season against Dayton, No. 22 Temple and URI.
Verdict: Out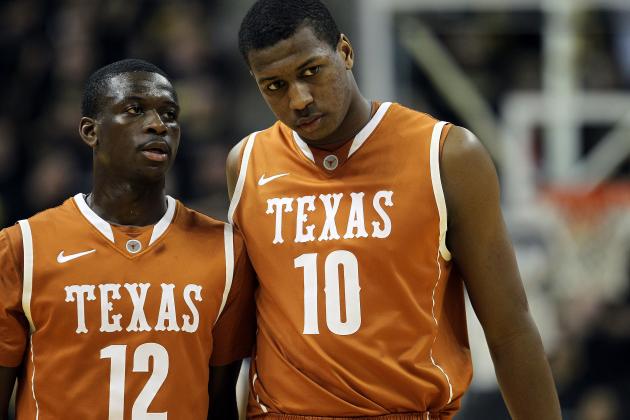 Jamie Squire/Getty Images

The Texas Longhorns are 17-11 overall and 6-7 in the difficult Big 12. The Longhorns have non-conference victories against UCLA and Temple.
Texas has yet to beat one of the elite teams in the Big 12 (Missouri, Kansas or Baylor), but they have an important showdown at No. 5 Kansas for the last game of the season. If they take care of business in the next two games against Texas Tech and Oklahoma, they will be vying for their 20th win at Kansas.
The Longhorns have an RPI of 58 and an SOS of 20. Right now, I have them as one of my last teams in the March Madness tournament.
Verdict: In