MLB Spring Training 2012: 5 Former Stars Now Fighting for Their Jobs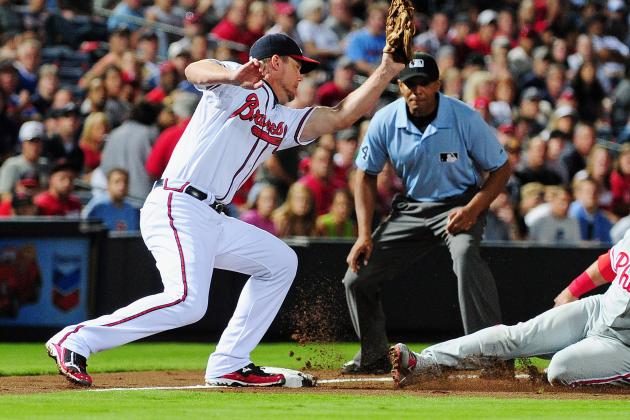 Scott Cunningham/Getty Images

A baseball star goes through three stages in his career when he reaches the pros. First, he beats out the previous star, then he becomes the star, then he fights against another promising star. It's a vicious cycle, but it's life.
Spring training is unkind to the older stars, who are often on their toes, hoping that they won't lose playing time just yet to the next big thing. Eventually either they realize that their time is up or they fight harder to delay the inevitable.
With that said, I give you five former stars now fighting for their jobs.
Begin Slideshow

»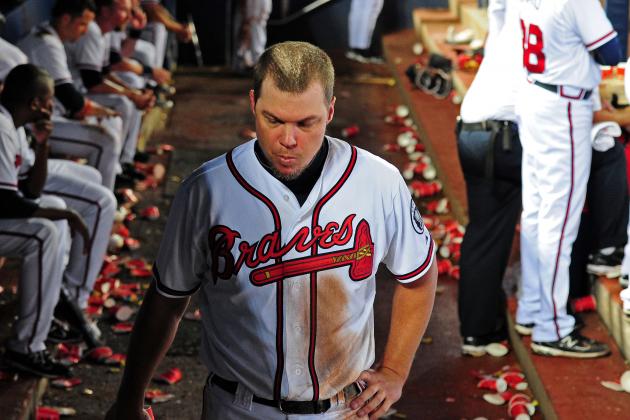 Scott Cunningham/Getty Images

Give the Braves captain some credit—he's been playing in the big leagues ever since Cecil Fielder was in his prime, and the Braves' rotation featured Greg Maddux, Tom Glavine, and John Smoltz as young stars.
However, his service time is creeping closer to 20 years and the Braves are starting to develop players to replace him, most notably Brandon Hicks, who has gotten some evaluation time the past two years.
Jones is old, there's no doubting that, but he may have a year left in the tank. Even so, he's going to have to play well enough to keep Hicks from getting the majority of his time when the regular season starts.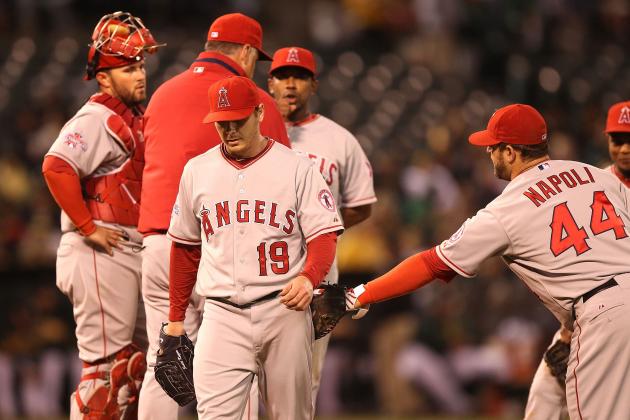 Jed Jacobsohn/Getty Images

The former phenom for Tampa Bay hasn't pitched in the majors since April 2011, and in professional baseball since May of last year, so why does he fall under the Former Star label?
Consider this: He helped lead a young, but promising Rays rotation to their first ever World Series berth back in 2008. He was the ace of one of the youngest, and most promising pitching staffs as well. In his six years of device time in Tampa, he was probably one of the best pitchers in team history. Of course that was before Matt Garza, David Price, and now Matt Moore ascended to the throne.
Kazmir is currently trying out for major league teams, in the hopes of making a comeback. Among his suitors are his former team, the New York Mets. Talk about a reclamation project.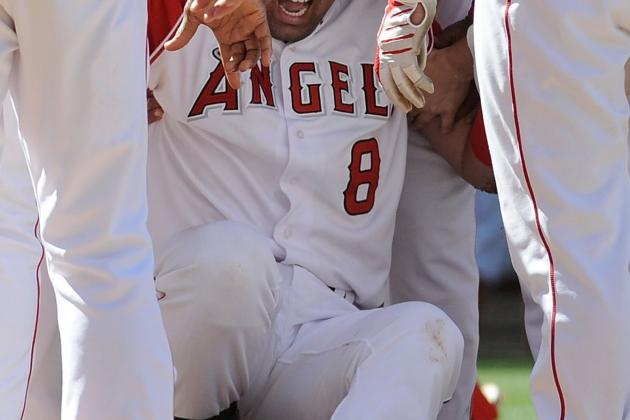 Harry How/Getty Images

Once a promising hitter, now a major question mark. Kendrys Morales has not been the same since May of 2010, when he broke his leg celebrating a walk off hit.
Morales was hurt again in 2011, and this led to the emergence of Mark Trumbo, whose numbers were impressive enough for him to finish second in the AL Rookie of the Year race to Jeremy Hellickson.
Morales will have his security threatened not only at first base, where Albert Pujols seems to have cemented himself, but also at DH, with the chance that one of the Angels aging outfielders like Bobby Abreu or Vernon Wells, will try and unseat him.
Don't be surprised if Morales is dealt in the spring, considering the overabundance of capable players on the Angels roster.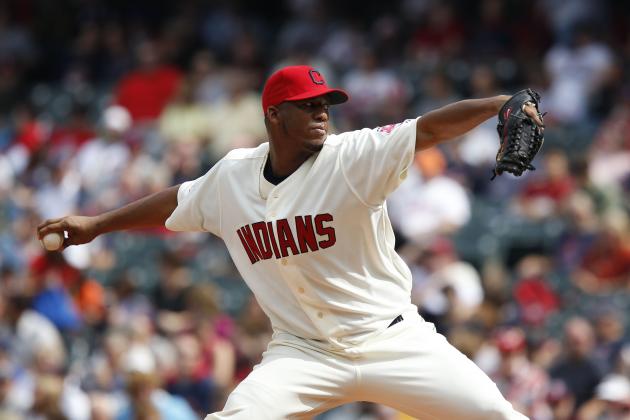 David Maxwell/Getty Images

...Or as he was once known, Fausto Carmona, is not dealing with an aging problem, rather a legal problem.
Heredia represents the latest case of a player using an assumed identity and shaving off three years to play baseball, joining disgraced former Miami Marlins closer Juan Carlos Oviedo, née Leo Nuńez. He was arrested for providing the false information while renewing his visa in the Dominican Republic
Should the legal situation end up less dire than originally thought, Carmo...excuse me, Heredia, will still have to pitch well enough to be a vital part of the rotation. After all, there is a big difference between 28 and 31 years when it comes to baseball.
Otherwise, the Indians may consider putting him on the restricted list.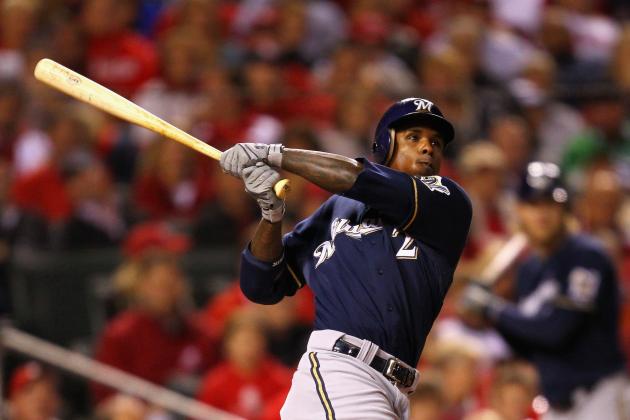 Dilip Vishwanat/Getty Images

Tony Plush may have to start fearing for his job security.
The Brewers "star" and fan favorite may find himself displaced with the signing of Japanese outfield star Norichika Aoki, and the entrenchment of all-star Corey Hart and NL MVP Ryan Braun in the other two outfield spots.
Plush is two years older than Aoki, who just three years ago played a vital role on Japan's World Baseball Classic title team.
While Plush may not have to worry right now, as Braun is currently dealing with steroids allegations, he should consider asking for a trade if he finds himself out of the lineup. I can think of a few teams that might want a supposedly insane, yet very talented outfielder.