2012 MLB: Ranking Every Team's Big Offseason Coup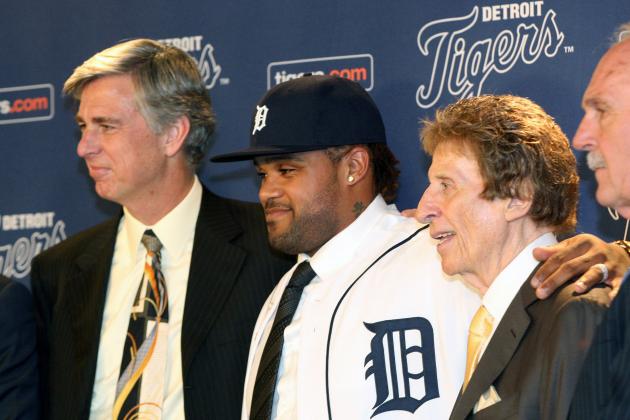 Jorge Lemus/Getty Images

Spring training is here, and for MLB fans, that means it's time to consume hours and hours of B-roll capturing players who will spend 2012 in new uniforms, flipping baseballs to coaches and taking swings in batting cages.
Players like Prince Fielder, Albert Pujols, Gio Gonzalez, C.J. Wilson, Yu Darvish, Jose Reyes and others draw major attention this time of year, because the media needs tape of those guys in their new duds and their movement makes them newsworthy on more than a pure-talent level.
It's certainly not hard to find the teams who made huge splashes in the Hot Stove season of 2011-12, but it can be more difficult to evaluate the teams who stayed quiet all winter. Some were right not to rock the boat much (like Toronto and San Francisco), while others should have been much more aggressive (Atlanta and Kansas City come to mind).
Teams on the cusp of contention must recognize when they need one more piece and when it's most advisable to hold the line. Rebuilding teams need to be more trigger-happy, but making sure they get sound value in return for those players they sell off is key.
Here is a ranking of each team's winter coup, based on their objectives and what they might realistically have done instead.
Begin Slideshow

»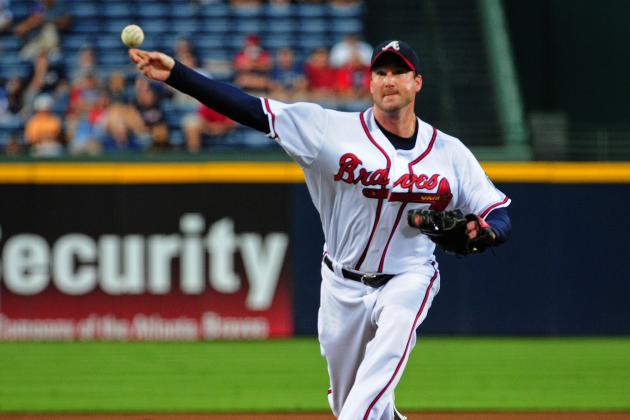 Scott Cunningham/Getty Images

Players Acquired: Adam Russell, Jack Wilson
Analysis: The Braves are perhaps the most publicly visible and well-known subsidiary of Liberty Media, but not even close to its largest or most profitable. For that reason, the mandate from the owners' box seems to be that this team stay out of the way and make money. Their budget is smaller than it needs to be and is highly inflexible.
Atlanta needed help this winter. They're a fine team, but with an offense that rates among the league's lower third and a banged-up pitching staff, a key addition or two was in order. None was made.
The financial dictates under which GM Frank Wren worked led him to trade Derek Lowe for nothing more than modest salary relief and that money never went anywhere else. Rookie Tyler Pastornicky is in line for the shortstop job, but the team saw fit to let Alex Gonzalez walk as a free agent and bring back past-prime backup Jack Wilson.
Given the muscle this franchise could flex if they were managed by anyone who cared about the team, the lack of effort to improve was shameful.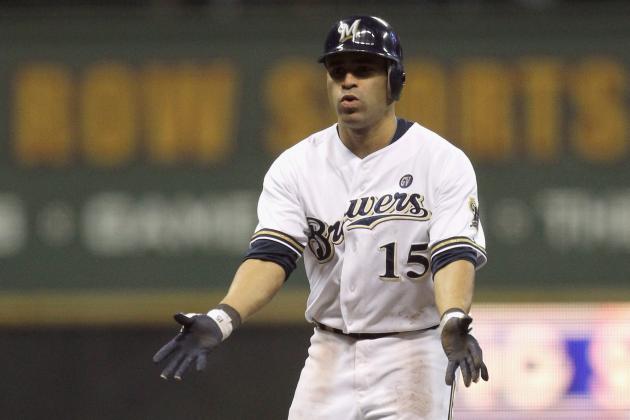 Jonathan Daniel/Getty Images

Players Acquired: A raft of back-up infield types
Analysis: Ned Colletti is an awful GM, the worst in baseball.
I've posted as much elsewhere, but it bears repeating. Whether Frank McCourt made a habit of interfering with the baseball side of team management or not, Colletti has consistently made blatantly bad choices.
Within 40 days of the end of the 2011 season, Colletti collected Jerry Hairston, Adam Kennedy, Mark Ellis, Juan Rivera, Aaron Harang and Chris Capuano. His thirst for replacement-level veterans at seven-figure salaries is unquenchable, not to say indefensible.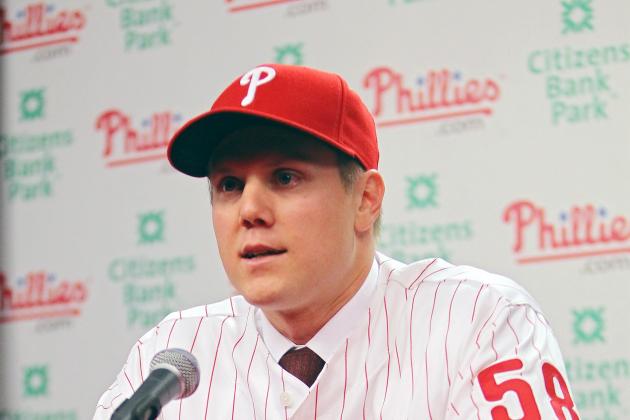 Len Redkoles/Getty Images

Player Acquired: Jonathan Papelbon
Analysis: This deal was dumb. I cannot say it enough times, enough ways or in enough different places.
Not only are the inherent fungibility and unpredictability of relief pitchers in play, but the Phillies paid far more than the market value turned out to be for even an elite closer. They also did so before the advent of the new CBA, thereby hurting themselves in the draft as well as on the field.
All of that is not to mention this: The Phillies were 87-3 when leading after eight innings in 2011 and their returning starters completed 18 games. Their bullpen is the least important one in baseball.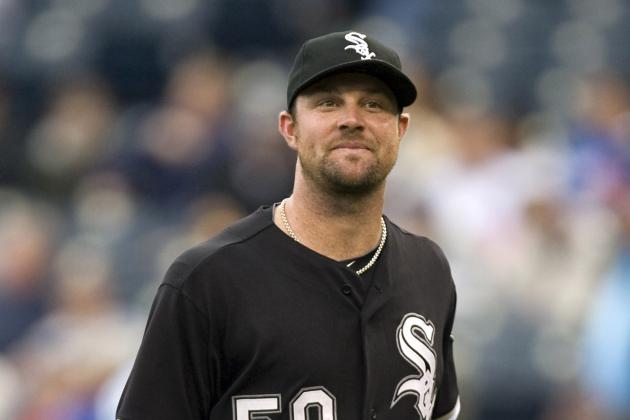 Ed Zurga/Getty Images

Players Acquired: Nestor Molina, Simon Castro
Analysis: As rebuilding winters go, the White Sox's wasn't very good. One way you can tell it wasn't very good is that it was a distant second for best in their city.
Kenny Williams said the team would fully rebuild after he dealt closer Sergio Santos in December, though that trade only netted one prospect and was a marked win for the Toronto Blue Jays. Then, he signed John Danks to a long-term extension, apparently putting rebuilding on hold. Then he traded Carlos Quentin for not very much of use, reinstating the rebuild but not strengthening the system much.
What was the worst farm system in recent memory last September is now the third- or fourth-worst in baseball. That's an unsatisfying effort.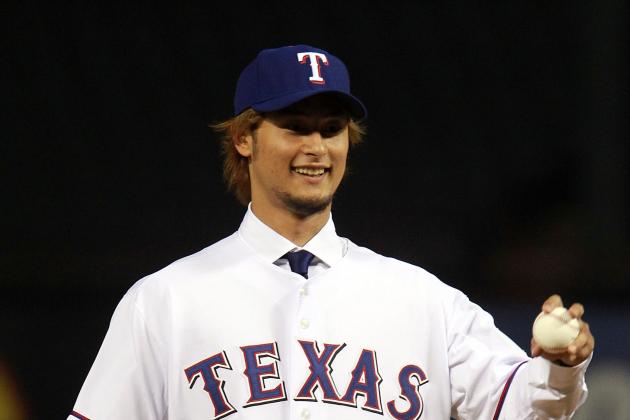 Ronald Martinez/Getty Images

Player Acquired: Yu Darvish
Analysis: The posting system stinks; that is not the Rangers' fault. They participated in it, and got the inevitable bad deal it produced.
But that doesn't derail this move. What makes it feel a bit wrong is that it's a major risk and Texas did nothing to hedge their bets.
They didn't need to sign him along with another pitcher, per se, though he and Neftali Feliz have as wide a range of possible outcomes as any top duo in the past 25 years. The Rangers simply needed to add something else, something that would allow them to absorb the blow if Darvish needs a full season to adjust or if he simply never does.
Signing Prince Fielder would have been perfect; the team lacks at first base anyway. Any left-hitting impact player would have changed the complexion of that lineup, which is very right-handed and gets even worse when Josh Hamilton is hurt.
As it is, the two-time defending American League champions stood still while the rival Angels surged forward this winter.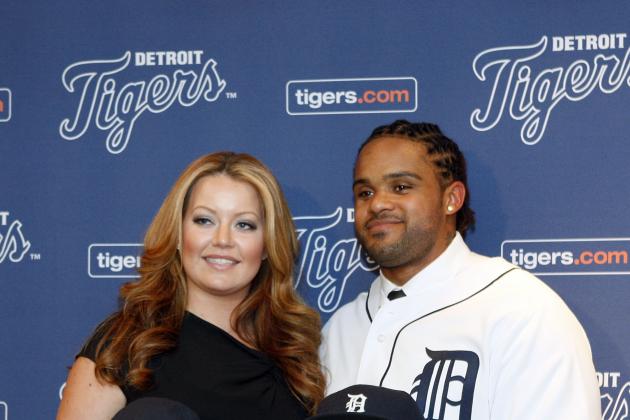 Jorge Lemus/Getty Images

Player Acquired: Prince Fielder
Analysis: Fielder himself is not a bad investment. He ended up getting a ton of money and it will be tough to earn it on an objective level. But Fielder will produce and is a really good player.
The Tigers are ruining their big acquisition, though, by planning to have Miguel Cabrera play third base. He's going to cost the team virtually the entire marginal value Fielder provided over injured Victor Martinez, if they actually follow through on that plan. A lineup with Cabrera at DH, Brandon Inge at third base and Fielder at first would be 50 runs better in the aggregate.
If they simply call off that experiment, they rocket up this list.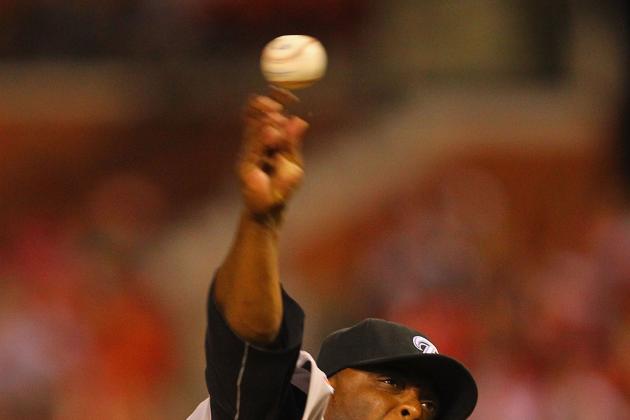 Dilip Vishwanat/Getty Images

Players Acquired: Frank Francisco, Jon Rauch, Ramon Ramirez, Andres Torres
Analysis: The Mets' free-falling payroll limited their winter activity, but what they decided to do, they did fast. It all happened basically overnight one night during the Winter Meetings.
The team added three relief pitchers (at a hefty cost), and swapped offense for defense by swapping Angel Pagan for Andres Torres and Ramirez. It will not make them much better and they poured money into the bullpen despite needing to rebuild, so it misses the mark across the board.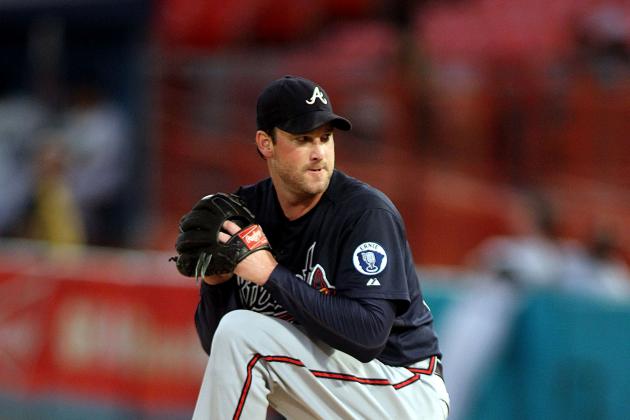 Marc Serota/Getty Images

Player Acquired: Derek Lowe
Analysis: The Indians should have done more. They were two or three pieces away from being the AL Central favorites in 2012, but got (at most) one. They probably long to take back the Derek Lowe trade and make the one instead that sent A.J. Burnett to the Pirates. Alas, they're stuck with Lowe.
They're also stuck with Casey Kotchman. They missed on Carlos Pena, passed on Derrek Lee and elected not to deepen their infield bench with former Indians Jamey Carroll, Mark DeRosa or Casey Blake. All that could come back to haunt them.
Jed Jacobsohn/Getty Images

Player Acquired: Jonathan Sanchez
Analysis: When the Royals traded Melky Cabrera for Jonathan Sanchez in November, they seemed to set a tone. While the team would not interfere with the promotion and development of its top-tier prospects, they appeared to have committed to overhauling their poor 2011 rotation.
Sanchez joins breakout candidate Felipe Paulino in the rotation. Danny Duffy's poor rookie season was an illusion. Instead of taking a big step forward by coupling Sanchez with another top arm, though, the Royals stopped short. They could still win the AL Central, but they're certainly not favorites and they probably should be.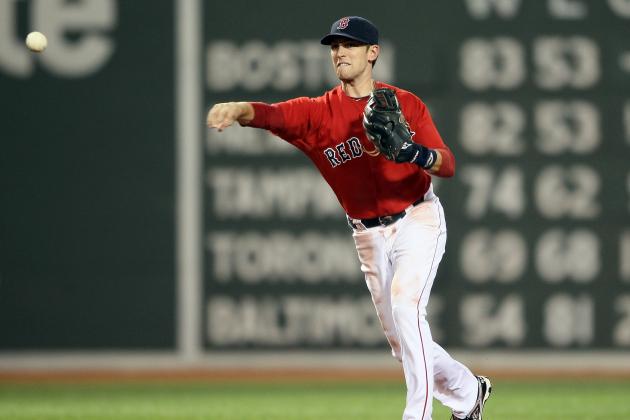 Elsa/Getty Images

Players Acquired: Jed Lowrie, Kyle Weiland
Analysis: After trading Hunter Pence and Michael Bourn last summer, the Astros didn't have a ton to deal this winter. That held them back in their aggressive retooling a bit, but they did all they could.
Chris Snyder and Livan Hernandez were savvy signs, but the trade that brought back Lowrie and Weiland made the team's winter.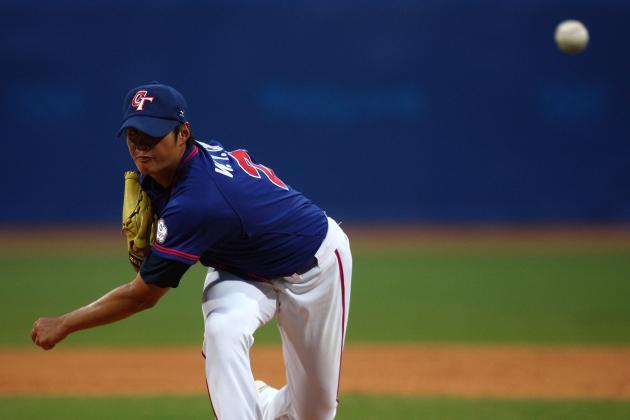 Mike Hewitt/Getty Images

Player Acquired: Wei-Yin Chen, Tsuyoshi Wada
Analysis: Needing to rebuild but having neither the money nor the street cred to lure big-name domestic free agents, the Orioles reached across the Pacific and found two players on whom no other team was especially keen.
Nonetheless, both guys should make the team's starting rotation and provide definite upside without as much opportunity for the organization to ruin them with terrible player development.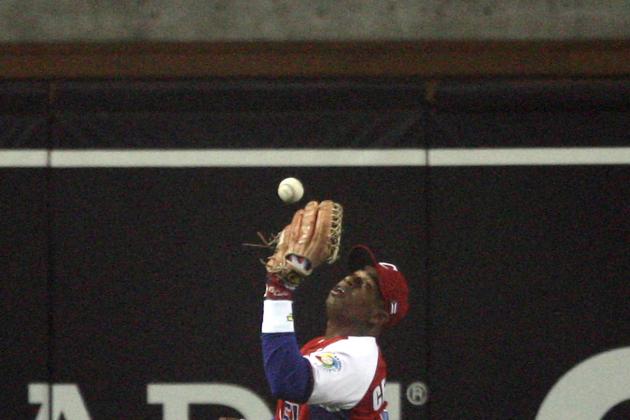 Donald Miralle/Getty Images

Player Acquired: Yoenis Cespedes
Analysis: Trading Gio Gonzalez, Andrew Bailey and Trevor Cahill all made impact, but the most talented player to come or go from Oakland this offseason is also the one in whom the team invested by far the most.
Cespedes will make $36 million over his four-year deal—which he is likely to earn—although the A's get some negative points for not having control of him beyond that.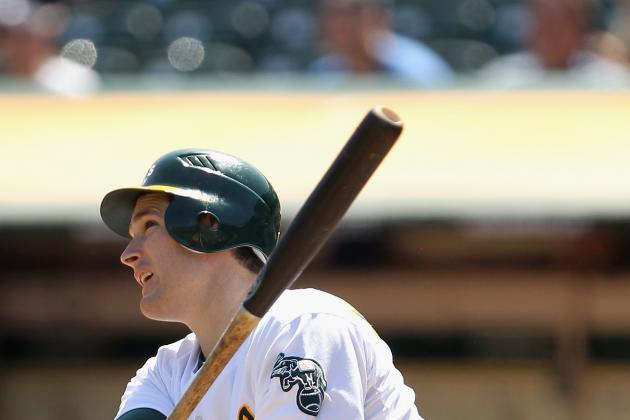 Ezra Shaw/Getty Images

Player Acquired: Josh Willingham
Analysis: The Twins needed a power hitter, or at least felt that obligation. They had in front of them Michael Cuddyer and Josh Willingham, the former being a long-tenured Twin, the latter being much better. Give the Twins credit for choosing the less popular player and managing to pay him $3.5 million less annually than the Rockies ended up paying Cuddyer.
Still, they should have been rebuilding and looking for undervalued assets, not competing for mid-range free agents.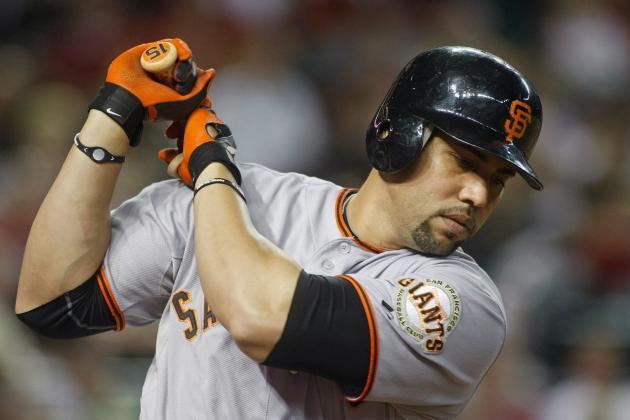 Ralph Freso/Getty Images

Player Acquired: Carlos Beltran
Analysis: Though they finished 2011 at the opposite end of the spectrum, the Cardinals might have been well-advised to rebuild the same way the Twins ought to have. They have a strong farm but some gaping holes and could have spent what is going to be a rough season anyway trying to load up and be the class of the NL for the next decade.
Instead, they landed Beltran. They got a good deal and a good player, but the fragility and relatively low upside Beltran offers to a team with the same problems makes the contract unexciting.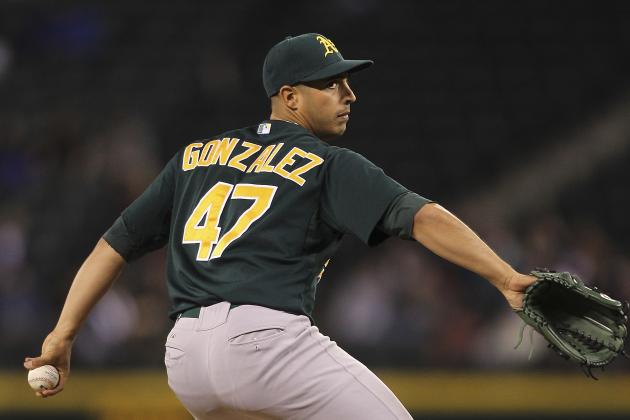 Otto Greule Jr/Getty Images

Player Acquired: Gio Gonzalez
Analysis: This one was a statement and it carried through the rest of the Nats' offseason.
Washington clearly feels they are close enough to go ahead with ambitions to compete in the NL East right away. They might be wrong, but there was nothing wrong with the gambit. Gonzalez and Edwin Jackson represent a sturdy upgrade of the starting rotation. The cost in prospects, though, makes the deal a bit iffy.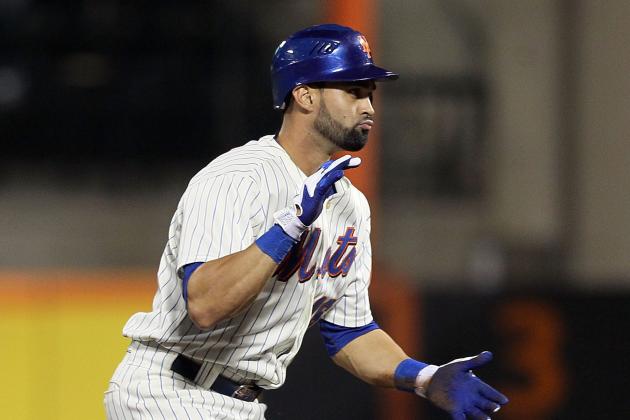 Jim McIsaac/Getty Images

Players Acquired: Angel Pagan, Melky Cabrera
Analysis: Though these represent just incremental outfield upgrades, the Giants didn't need any sort of complete overhaul. Last season, they won 86 games despite losing Buster Posey for much of the year and getting very little from first base and the outfield.
Getting Pagan and Cabrera helps the team gear up for a run prevention-oriented return to the front of the NL West.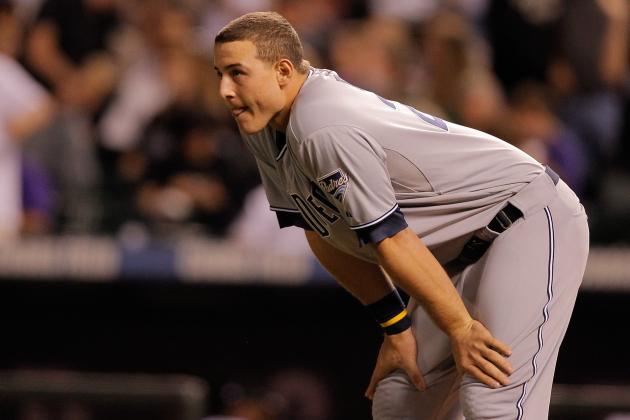 Justin Edmonds/Getty Images

Player Acquired: Anthony Rizzo
Analysis: The Cubs are not an organization for which the entire offseason can be taken as one protracted coup. Their moves were sound and showed a logical progression, but were ultimately piecemeal.
The best of the trades and signings they made might turn out to be the one that sent power reliever Andrew Cashner to San Diego for Anthony Rizzo, who might be the future for them at first base.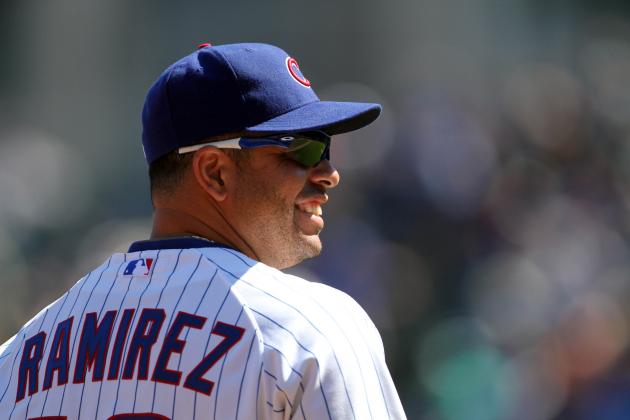 Tasos Katopodis/Getty Images

Players Acquired: Aramis Ramirez, Alex Gonzalez
Analysis: The left side of the infield was a pure vacuum in 2011 for the Brewers. Casey McGehee and Yuniesky Betancourt were awful defenders and nearly as bad at the plate. Milwaukee GM Doug Melvin declined Betancourt's option and traded McGehee, between which he nimbly replaced them both.
Ramirez is a poor defender, but can really hit. His batting line since the start of 2004 is .297/.359/.533, and he still has 25-30 homer power. He also makes contact a lot, giving himself a chance to hit for average even as he ages.
Gonzalez, of course, is an OBP sinkhole. But he has some pop and plays average defense at the most important position (not counting the battery) on the diamond. It's a major improvement.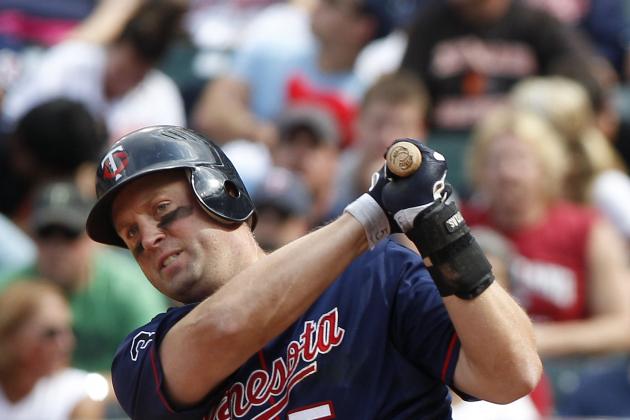 David Maxwell/Getty Images

Players Acquired: Michael Cuddyer
Analysis: The Rockies overpaid for Cuddyer and then made a sort of strange trade to get Seth Smith out of their new right fielder's way. In the grand scheme, though, their offseason picture came together nicely after looking fractured and inscrutable for weeks.
The lineup they end up with looks a lot better than the one with which they began:
| | |
| --- | --- |
| BEFORE | AFTER |
| Fowler | Fowler |
| Smith | Scutaro |
| Gonzalez | Gonzalez |
| Tulowitzki | Tulowitzki |
| Helton | Helton |
| Iannetta | Cuddyer |
| Stewart | Hernandez |
| Young | Blake |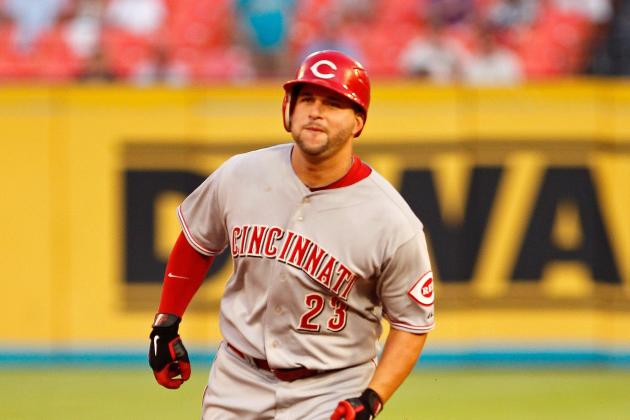 Mike Ehrmann/Getty Images

Players Acquired: Yonder Alonso, Brad Boxberger, Yasmani Grandal and Edinson Volquez
Analysis: To trade Mat Latos, the Padres needed to get a world-class package.
They got just that.
Alonso and Grandal are top-tier prospects, while Volquez has constantly struggled to keep fly balls from becoming home runs. If PETCO Park helps him, he could turn things around after an ugly 2011. That's a great haul and doesn't even account for Boxberger, who profiles a lot like Luke Gregerson, Mike Adams and other pitchers who have recently found sensational success in San Diego's bullpen.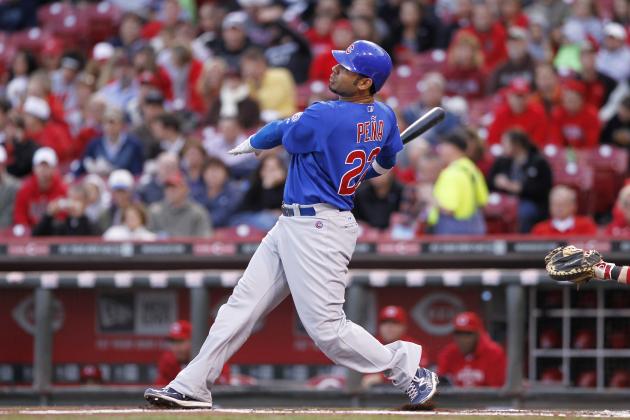 Joe Robbins/Getty Images

Players Acquired: Jose Molina, Carlos Pena
Analysis: Andrew Friedman went quiet for weeks, deep into the winter. He didn't collect a ton of talent, but instead spent his time wedging open the Rays' vault door and running off with a few dollars at a time. He saved up $7.25 million and brought back Carlos Pena to stabilize the offense and infield defense behind what might be the league's best rotation. Jose Molina is an asset, too. That clubhouse is worth an extra three or four wins.
Stephen Dunn/Getty Images

Players Acquired: Albert Pujols, C.J. Wilson
Analysis: Long-term, these contracts are going to get ugly. Short-term (and really, a coup is a short-term proposition, right?), it's a blast. This team has a weird sort of imbalance, with depth in some areas and weaknesses elsewhere. But they should be co-favorites to the Rangers in the AL West.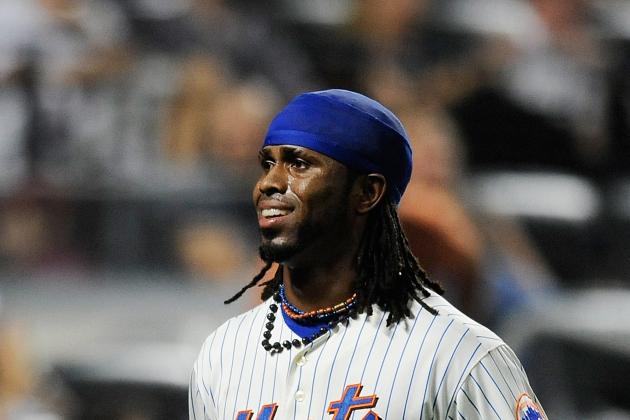 Patrick McDermott/Getty Images

Players Acquired: Jose Reyes, Mark Buehrle, Heath Bell
Analysis: It was a bold stroke, but the Marlins hardly had a choice. Moving into a new, lavish park in Little Havana, Miami needed some star power to capture attention and imaginations the same way the Miami Heat did in 2010.
It might be a year or two before Florida reaches the postseason, but they have pulled nearly even with the Phillies and Braves at the front of the division. Reyes and Hanley Ramirez form one of the best left sides of an infield anywhere in baseball.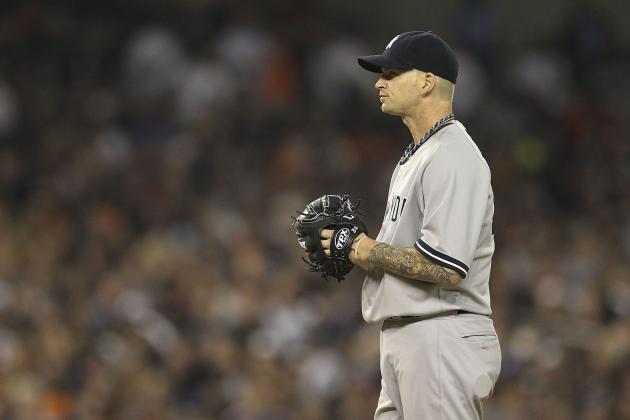 Leon Halip/Getty Images

Players Acquired: A.J. Burnett, Erik Bedard
Analysis: What an absolutely optimal pair of pickups, given what the Pirates had to work with. They tried to sign Roy Oswalt and Edwin Jackson, but finding themselves snubbed, scooped up Bedard on a cheap one-year deal and traded two non-impact prospects for Burnett. They have really bolstered their starting rotation, without plucking lint from their pockets to pay for it.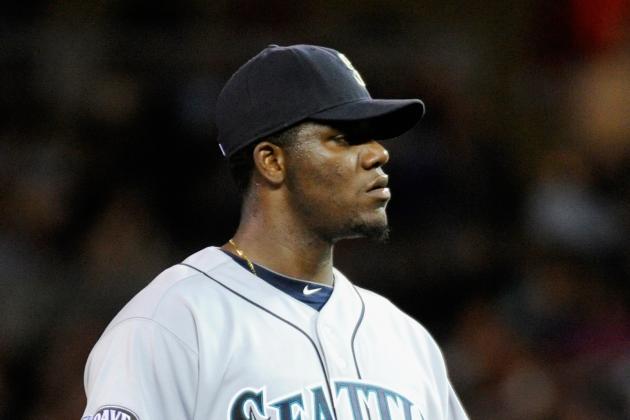 Hannah Foslien/Getty Images

Players Acquired: Jesus Montero, Hector Noesi
Analysis: It cost them something very good. But to land Montero, along with Noesi, to finally anchor the offense that has been lost for so long is tremendous.
Montero changes the tenor of a franchise that was stuck in the mud and Felix Hernandez remains behind to cover for the loss of Michael Pineda.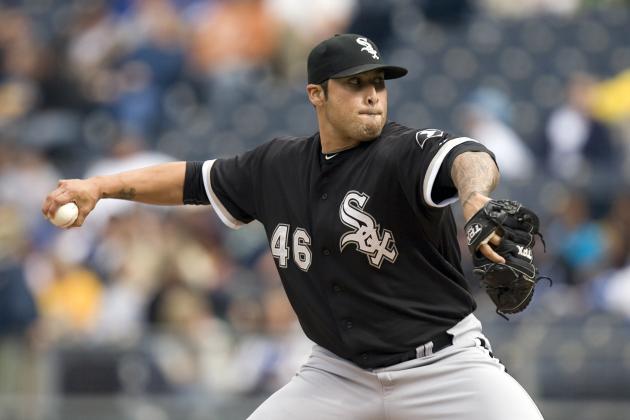 Ed Zurga/Getty Images

Player Acquired: Sergio Santos
Analysis: This deal was practically something for nothing from the Blue Jays' perspective.
They had no need for Nestor Molina, a fringe top-10 prospect in their deep system. They gave him to the White Sox happily and took Sergio Santos (favorable contract and unhittable slider included) as compensation. He becomes their closer and helps solidify a unit that cost the Jays games last season while making Alex Anthopoulos look like a genius again.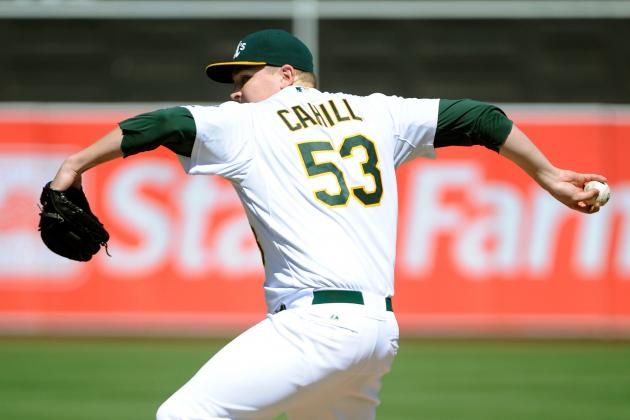 Thearon W. Henderson/Getty Images

Players Acquired: Trevor Cahill, Craig Breslow, Jason Kubel
Analysis: The Diamondbacks' winter hasn't been about absolute, long-term value, but rather about timing and going for it. They feel they still have a window in which to win the NL West again and they pounced on it with aggressive augmentation at positions that weren't even major weaknesses to begin with.
Cahill rounds out the rotation nicely, though he isn't as good as some perceive him to be. It doesn't matter. Arizona thinks they can win it again, and they're right. That's not to say they will win the division again, but they certainly can and gave themselves a great chance.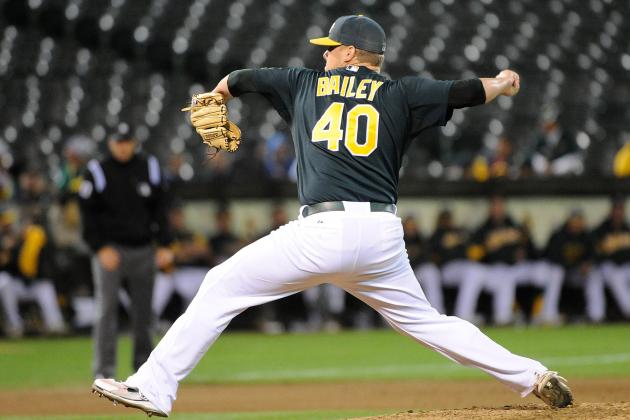 Thearon W. Henderson/Getty Images

Players Acquired: Andrew Bailey, Mark Melancon
Analysis: The Red Sox turned over their roster in other places, but the padding they gave to their bullpen was a true coup. This allows them to stretch Daniel Bard out as a starter without hesitation, and gives them a strong corps to finish off good starts.
That said, the Sox were 76-1 when leading after eight innings in 2011, so the marginal wins will not come from saved games. It will come from having two guys who can get batters out in many different ways and pitch anytime from the seventh inning until the final out.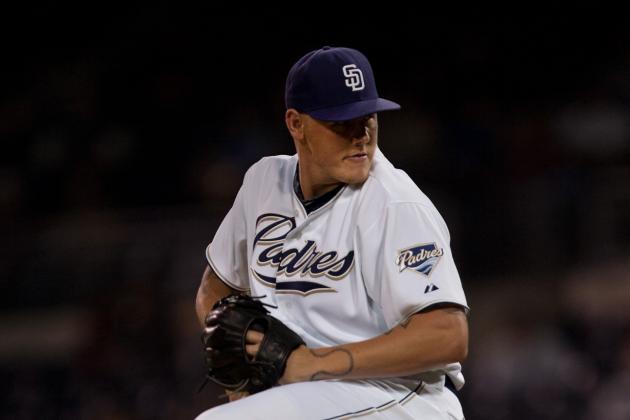 Kent Horner/Getty Images

Players Acquired: Mat Latos, Sean Marshall, Ryan Madson
Analysis: Despite shelling out some cash and six good young players to get them, the Reds were brilliant to obtain this trio. The Reds' run-prevention corps has always been good, but got better on the order of leaps and bounds over the offseason.
They make the Reds runaway favorites in the NL Central entering spring training.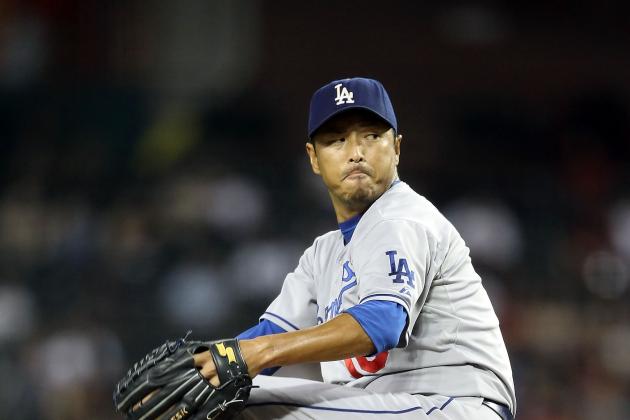 Christian Petersen/Getty Images

Players Acquired: Hiroki Kuroda, Michael Pineda
Analysis: The Yankees had offense to spare, no plans to put Jesus Montero behind the plate regularly and Alex Rodriguez looking for some time at DH to save his legs. They also had a desperate, pressing need for more starting pitching, but they happily knocked it out in one weekend.
Pineda and Kuroda might have leapfrogged New York from third-best in the AL East to division favorites.