Chelsea vs. Napoli: 5 Positives We Learned About Andre Villas-Boas' Side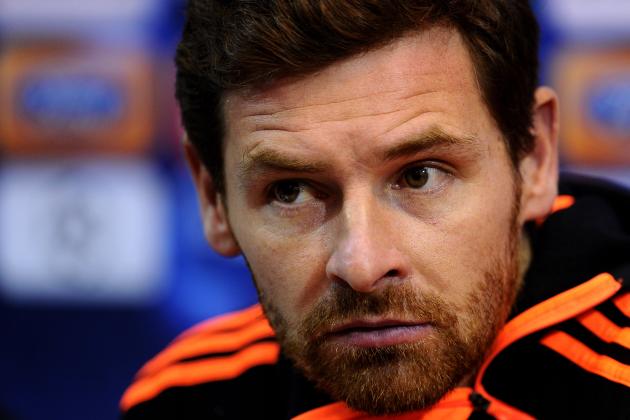 Mike Hewitt/Getty Images

Chelsea fell to Napoli 3-1 on Tuesday, and we learned a lot about the English Blues.
Chelsea led 1-0, but they let Ezequiel Lavezzi and Edinson Cavani take over, which didn't turn out well.
The loss puts Chelsea in a tough situation heading into the second leg of the tie. Obviously, a 2-0 win would put Chelsea into the quarterfinals, but that's easier said than done.
Nevertheless, as with any match, we learned some good things about Chelsea. Here's my optimistic take on the defeat in Italy.
Begin Slideshow

»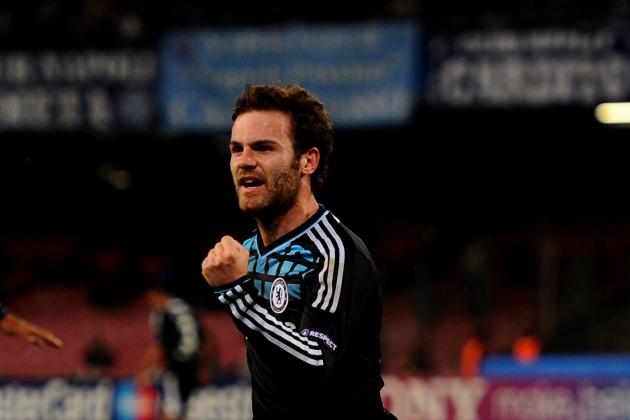 Mike Hewitt/Getty Images

Even though Napoli have one of the best attacking trios in the world, Chelsea can score just as many goals.
Napoli's defense is suspect, and Chelsea looked pretty good in the attack. They had some good chances (Ramires and Branislav Ivanovic come to mind), but they were unable to convert.
Moving forward, it isn't unreasonable to think Chelsea could put up multiple goals against Napoli. They don't have the sheer firepower that Napoli do, but Chelsea do have enough talent to be a serious threat in every attack.
Granted, even though Chelsea could've scored more goals, they could've also been down by a lot more. They hung around, making their wasted chances even more frustrating.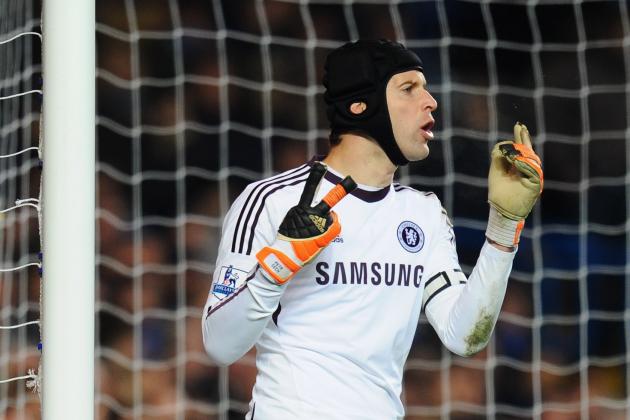 Mike Hewitt/Getty Images

It's uncommon to say that a goalkeeper that conceded three goals proved that he's still elite. However, that's the case for Petr Cech.
He made a handful of great saves, and he single-handedly kept Chelsea in the match. Napoli are incredibly dangerous, but Cech came up big time and again.
The back line was poor, but Cech kept bailing them out. Obviously, he shouldn't be expected to play like that every match, but it was reassuring to see.
This season, there have been questions about Cech, but he proved, once again, that he is still an elite goalkeeper.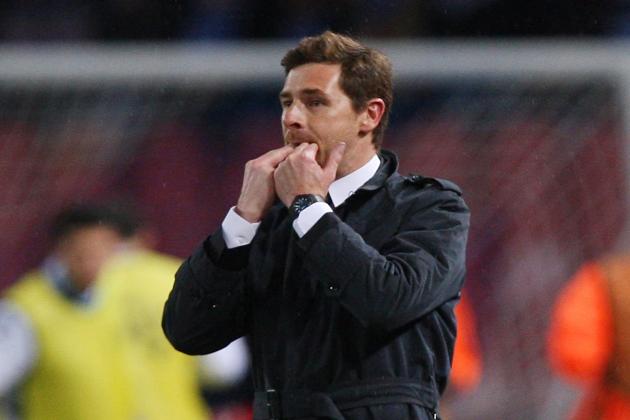 Paolo Bruno/Getty Images

Andre Villas-Boas is known for his 4-3-3 counter-attacking system.
However, against Napoli, he employed an effective 4-2-3-1 formation. For most of the first 35 minutes, Chelsea looked like the better side.
Then, for a long stretch in the second half, Chelsea looked like they would come back and win. Obviously, that didn't happen. However, the formation gave Napoli fits.
Didier Drogba played well up top, and Juan Mata looked comfortable in the center attacking midfield role. Unfortunately, the holding midfielders and defenders played poorly, resulting in an embarrassing scoreline.
Villas-Boas clearly is willing to make the best decision for the club. It might not be his patented formation, but the 4-2-3-1 gives Chelsea the best chance to win. Fans should hope that he continues to use it in the future.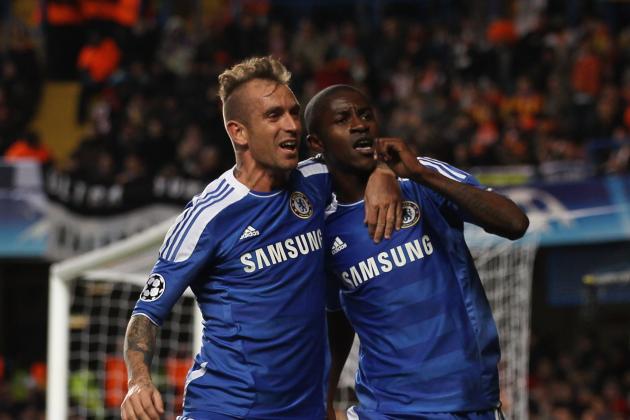 Scott Heavey/Getty Images

Raul Meireles and Ramires can't be paired in the holding midfield roles.
Trust me, now that we fully understand this, Chelsea will be much better off.
They looked uncomfortable all match, and they never were able to figure out who should attack and who should defend. Usually, Ramires was running aimlessly and Meireles was stabbing in a weak attempt to make a tackle.
I like both of these players (especially Ramires), but they simply aren't the answer for Chelsea in the midfield. They do fine pushing forward, but their defending leaves much to be desired.
They are good enough to play, but Michael Essien and Frank Lampard both deserve to play over them. With so many matches happening in rapid succession, everyone will be playing. However, Meireles and Ramires should not be at the top of their position.
Chelsea need to improve their midfield play, and it starts by giving these guys a break.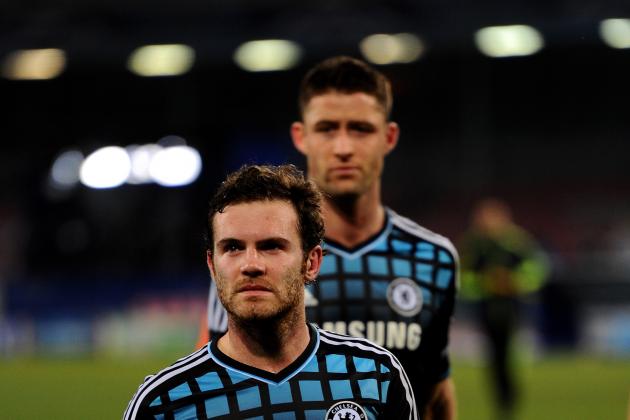 Mike Hewitt/Getty Images

Chelsea are done pointing fingers.
For blame, they're finally looking in the mirror.
Petr Cech blamed the players' mistakes for Chelsea's woes. Andre Villas-Boas does everything to get the players ready, but if they don't play well, the results are usually pretty bad.
Cech, an experienced veteran, understands this. He has finally voiced his support of Villas-Boas, and he wants the team to simply start playing better.
Cech is a respected opinion, and he probably speaks for more than just himself.
If the other players are willing to admit their mistakes, Chelsea will be better off for it. They need to get better in many aspects of the game, and admitting there's a problem is the first step.
After a disappointing result, it seems like the players are willing to admit they are the problem. Finally, Chelsea should be ready to make a season-saving turnaround.