Andre Villas-Boas: 10 Things to Expect If He Stays at Chelsea Next Season
Mike Hewitt/Getty Images

If Andre Villas-Boas stays at Chelsea for another season, you can expect some big things.
As this season gets uglier and uglier, it doesn't hurt to try and look forward to next year. Villas-Boas should stay; it would be the best thing for the club.
If Villas-Boas does come back, he'll continue to make changes at Chelsea. When push comes to shove, Chelsea need changes.
In order to compete at the highest level, Chelsea need to make a full commitment to Villas-Boas. Otherwise, they will be stuck in a cycle of mediocrity.
Chelsea are only two years removed from an English double. It shouldn't take too much time to compete on a similar level once again. The easiest way to make it happen is to keep Villas-Boas.
So, if Villas-Boas does stay, here are 10 things you can expect from Chelsea.
Begin Slideshow

»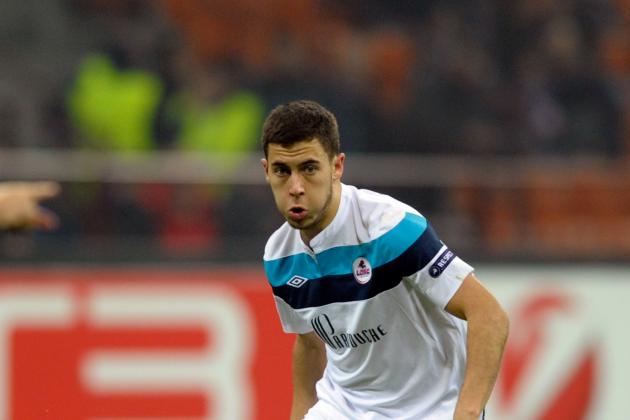 Claudio Villa/Getty Images

While this isn't an extremely bold prediction, it should definitely be noted.
Andre Villas-Boas has slowly been trying to implement new players who fit his system. It has been a clunky transition, but new players could mean new success.
As Chelsea try to get younger, Villas-Boas will try to find more creative, energetic players. If he's successful, Chelsea could very well start competing for silverware seriously.
Chelsea need some creative players, and Roman Abramovich is ready to put out some serious money to buy players (unless Chelsea miss out on the Champions League, but let's not think about that right now).
Villas-Boas will have his choice of players so he better pick the right ones, or he will be out the door before 2013.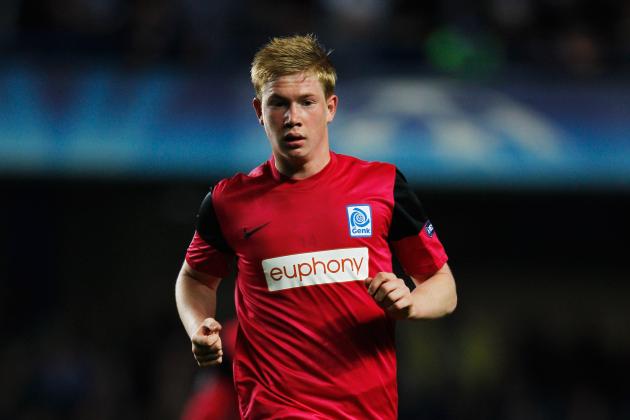 Paul Gilham/Getty Images

Andre Villas-Boas is concerned about the future, which is why he likes to loan out players.
Sure, Josh McEachran or Gael Kakuta could get some time playing for Chelsea, but they're much better off being full-time starters at good clubs. Villas-Boas likes to loan out players, and he will continue that practice in the summer.
Chelsea loaned out seven players this January, which was two more than last year. More players are getting regular playing time, which will help them develop for Chelsea.
Chelsea have fallen into a habit of buying established stars. By developing youngsters, Chelsea will be able to bring players up from their teens to the senior team.
Villas-Boas understands this, and he will be sure to loan out another bunch of players that aren't quite ready to play for the first team.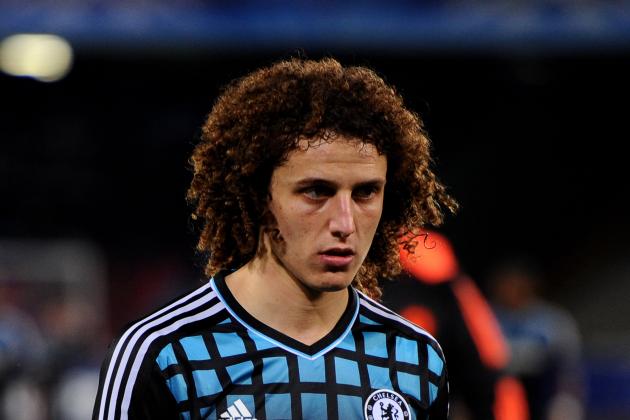 Mike Hewitt/Getty Images

Watching Chelsea try to defend is horrible.
You can point to the Birmingham City goal, which bounced past six defenders before being buried. You can also point to the match against Napoli. Literally, the whole thing was an atrocity.
Moving into next year, the defense will undoubtedly get better. As Gary Cahill and David Luiz mature, they will be more disciplined in their marking and tackling. When that happens, Chelsea will reclaim the title of best defense in England.
Oriol Romeu should evolve into a very good holding midfielder, which will also make Chelsea's defense tougher. When he starts to play regularly, you can be sure Chelsea will be extremely dangerous on the counter-attack.
The defense is in shambles right now, but it will get better. If not by the end of this year, you can be sure it will be better come August.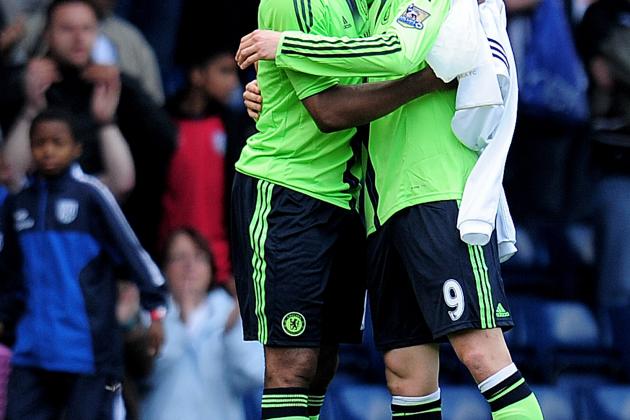 Shaun Botterill/Getty Images

Come next season, Didier Drogba and/or Fernando Torres will be gone.
They are two of the greatest strikers in Premier League history. With that said, they don't have a very long future with Chelsea.
I love watching Drogba play, but he's the most likely to be gone. Even though he's an all-time great with the club, the new, finesse way of playing doesn't suit the bruising, direct-playing Ivorian.
Considering his contract runs out, don't expect him back next season.
As for Torres, his situation is a little trickier. After paying £50 million for him, it is clear that Chelsea (mainly Roman Abramovich) want to see him succeed in a Chelsea jersey. Unfortunately, that hasn't exactly happened.
Fans are sick of watching him play, and Torres has seemingly fallen out of the starting XI. It is less likely, but Torres could join Drogba on the way out of Stamford Bridge.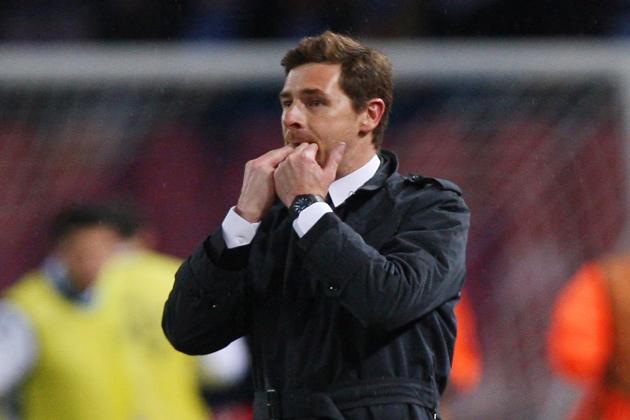 Paolo Bruno/Getty Images

Andre Villas-Boas would probably be the first person to criticize himself for this year's performance.
The team hasn't been properly prepared for every match, and they haven't responded to him well. Those are facts. That doesn't mean things won't turn around.
Villas-Boas went with a 4-2-3-1 formation against Napoli, and it worked relatively well. Sure, the Raul Meireles/Ramires pairing was not the best (as in, a terrible tactical decision), but it's a step in the right direction.
Villas-Boas is willing to try things. After a full year in the EPL, he will have learned a lot about being a manager. He'll put those lessons to use.
Villas-Boas can adjust on the fly relatively well (not necessarily in games, but still), which means the full season will definitely help him prepare his club.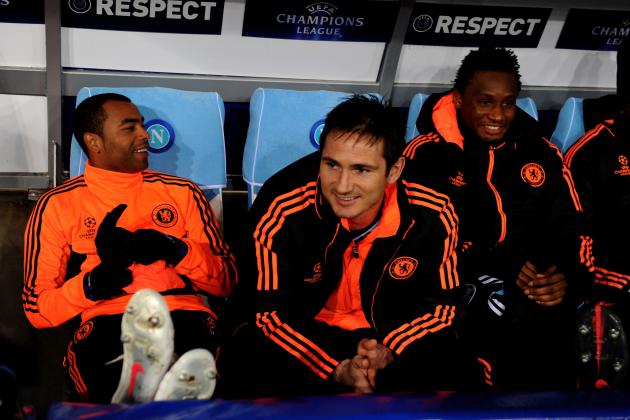 Mike Hewitt/Getty Images

Chelsea have some legends playing right now.
Unfortunately, they don't necessarily deserve the playing time they've received in the past. Andre Villas-Boas seems to understand that, but he hasn't communicated that well with the players.
Consequently, there has been some unrest in the locker room, and there are stories of players trying to undermine AVB. Whether those stories are true or not is unimportant. The important part is how the club is responding.
Villas-Boas has seemingly let the players run the team this year, and it hasn't worked out well. After a full year, it will be clear that he's in charge. He will find roles for the active legends, and they will (hopefully) accept their roles.
Once they do, Chelsea will be able to move into the future without disrespecting the past.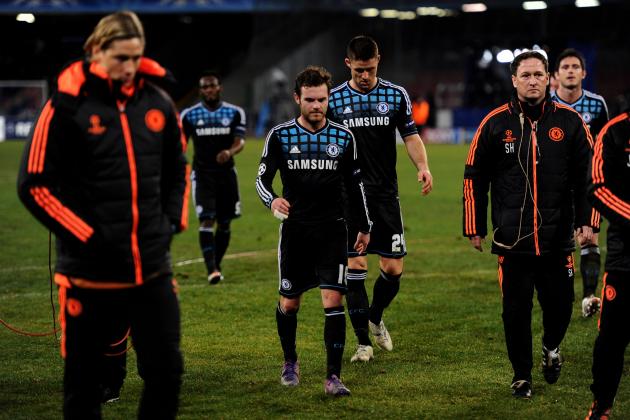 Mike Hewitt/Getty Images

Maybe it's just me, but Chelsea's season has seemingly been played on eggshells.
Everyone appears scared of making the big mistake. The players are playing scared. The manager is managing conservatively. The owner is eerily in the shadows.
It's horrible.
Where's the controlled aggression? Where's the near recklessness? Essentially, where's the competitive fire?
The players have a "deer in the headlights" look going, and they're playing much too conservatively. If Chelsea want to win games, they need to be more energetic.
Next year, expect that to happen. The players are slumping right now, but they will want to avenge this season next year. Even if they finish in the top four and/or win the FA Cup, this season probably won't be remembered in a positive light.
Next year, Andre Villas-Boas will have his feet wet, and he will have a more achievable goal. The club will be more organized, and things will generally be better.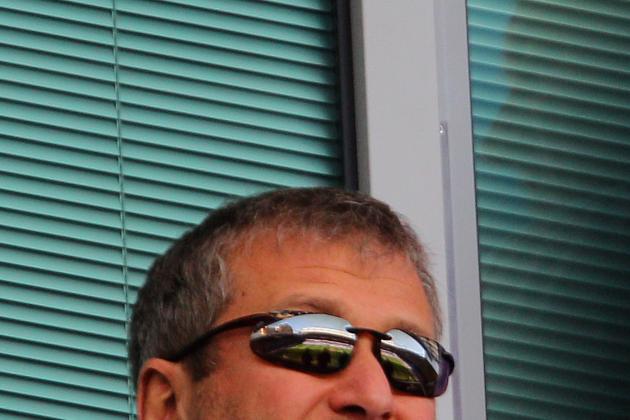 Clive Rose/Getty Images

Roman Abramovich has been very quiet this year.
That's a great thing.
He's had some issues with Boris Berezovsky, but that doesn't completely explain his silence. Other than the meeting he held after the Everton loss, Abramovich has been in the shadows.
Once again, that's a great thing.
If this year has taught us anything, it could be that Abramovich is willing to trust his manager with making decisions. That could be an optimistic outlook, but it could very well be the truth.
If Abramovich doesn't sack Andre Villas-Boas, it would be (almost) safe to say that he has learned to trust his manager. If that's the case, Chelsea are in much better shape.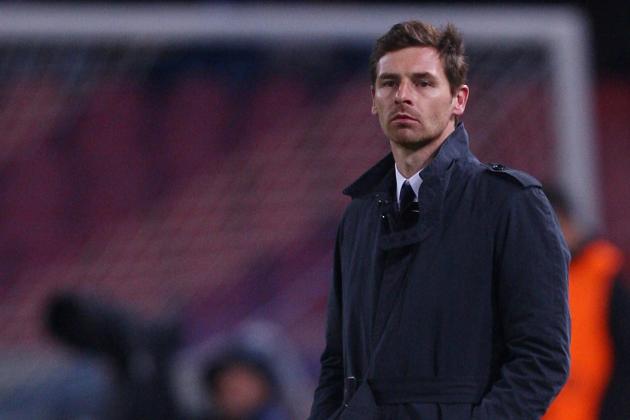 Paolo Bruno/Getty Images

Andre Villas-Boas has a plan.
Let him carry it out.
Chelsea are known for buying players and winning trophies with new players every year. In today's game, that's tough to replicate each and every year.
The culture is why Barcelona and Manchester United are perennial powerhouses. They have the system, the managers and the players to consistently be two of the top teams in Europe every year.
As Villas-Boas tries to change the culture, next year will be very key. He should finally have all his players in place; he'll just need to win.
If he's successful, things will be looking great for Chelsea. I expect him to be successful, which will facilitate the improvement of the Chelsea culture.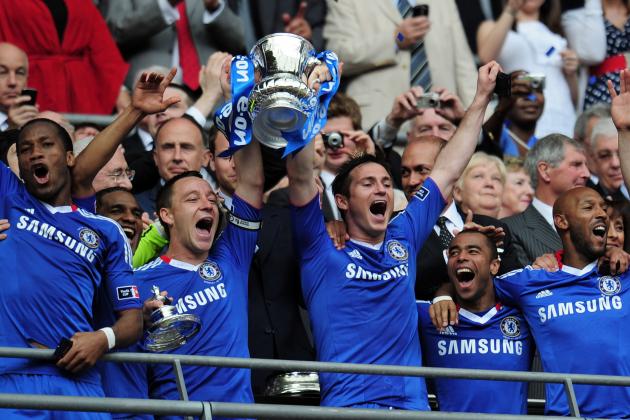 Shaun Botterill/Getty Images

You heard it here first: Chelsea will win a trophy in the 2012-13 season.
They will be re-energized, focused and organized. They will be behind Andre Villas-Boas, and they will be ready to climb back to the top.
Look, Chelsea won't change overnight. They're currently in the process of changing, which is why Villas-Boas should stay as manager. If he stays at Chelsea, great things will come.
They might not have the greatest year, but they will certainly bring home a trophy.
This year has been tough, and the end could get even tougher. However, considering the club is getting younger and more entertaining, this is a great time to be a Chelsea fan.
Hold on for one more year. Villas-Boas knows what he's doing. He just needs time.
If he is still around in 15 months, he will have at least one trophy to his name, and that's the most important thing.