Philadelphia Flyers: Ilya Bryzgalov Philly's New Punching Bag
February 22, 2012

Paul Bereswill/Getty Images
Ilya Bryzgalov is the latest in a long line of Philadelphia athletes who cannot do anything right in the eyes of fans and the media.
It was just last summer when Bryzgalov was the toast of the town.
After the Flyers traded Phoenix for the goalie's rights just before free-agency, every Flyers fan was giddy with expectations.
Finally, the number one goalie the town had been craving since Ron Hextall retired: The man with a Stanley Cup ring that would lead us to the promised land.
Finally...
Bryzgalov himself poured gasoline on the fire with his interviews during which he proclaimed he knew how badly the city wanted—and deserved—a Stanley Cup, and how much he wanted to be the man to bring it to them.
He spoke of the team's rich history and how excited he was to be part of it.
He believed the Flyers would be a dominant team for years to come, capable of winning multiple Stanley Cups.
He wanted nothing more than to be here for those future parades down Broad Street.
Finally, a superstar athlete who spoke from the heart, telling the fanbase and the media what they wanted to hear and a guy who got us.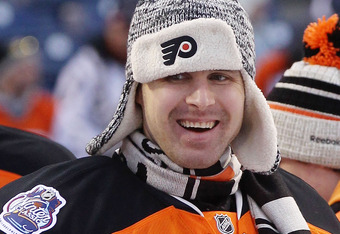 Bruce Bennett/Getty Images
Oh, how long ago that seems.
Since those heady summer days, the season has gotten in the way and Bryzgalov has gone from toast of the town to town punching bag.
His openness, and his willingness to speak from the heart, is now seen as a negative. He has opened himself up to be a marked man in this town.
He joins quite an illustrious group.
Punching bag, whipping boy, scapegoat —you name it, Philadelphia has always needed to have one in their sports world.
It's not just the Flyers.
No, all four major sports teams in the city have had their turn hosting the city's resident "enemy number one."
Since Donovan McNabb was traded to the Washington Redskins on Easter Sunday 2010, the city has desperately needed a man who could shoulder their negativity, hatred and daily frustrations.
Ryan Howard looked like he could fill the void.
His God-awful performances in the post season in 2009, 2010 and 2011 can be pointed to as the main reason the Phillies have not repeated their 2008 World Series.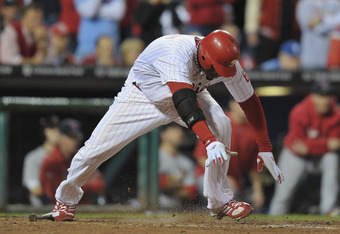 Drew Hallowell/Getty Images
However, Howard does have a ring and if you bring a trophy to this city, the fans and the media give you a lot of rope.
When Howard made the final out—again—to bring a disappointing end to the Phillies' season in 2011, there were many people screaming bloody hatred at their TV sets—all while he was writhing on the ground in pain due to a torn Achilles.
But, the Phillies make everyone feel so good that by the time pitchers and catchers reported this weekend, all anyone could think about was another great summer, and hopes that Howard will be healthy and return to the line up.
Howard has a ring, and some MLB hardware in his trophy case, and the Phillies are in the Golden Age of Philadelphia Baseball.
Howard would not do: The city needed someone else.
Enter Ilya Bryzgalov.
For you see, the Flyers' struggles of late are not because their two offensive stars—Claude Giroux and Jaromir Jagr—forgot how to score, or that the defense is small, inexperienced and can't clear the front of the net.
Or that the team has been riddled with injury, or that the head coach treats his goaltenders' psyches as delicately as an orangutan hopped-up on crystal meth would treat a Faberge Egg.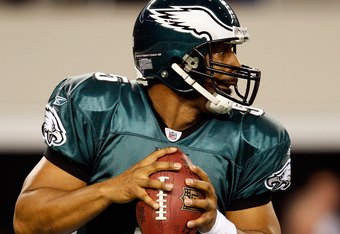 Ronald Martinez/Getty Images
No, it's all Bryzgalov's fault.
And the rabble yell and scream that if the other goaltender was in the nets, the Flyers wouldn't be struggling because Sergei Bobrovsky has outplayed the $51 million man.
This, of course, ignores a few facts.
On 610 WIP, radio-host Dan Klecko said Monday (Feb. 20) that it was time for the Flyers "to find out what they have with Bobrovsky."
He added that they should just push Bryzgalov aside and live or die with their back up goalie.
Klecko, being a former NFL running back, is an expert in hockey goaltending.
The problem with what Klecko,and many others, have said is that the Flyers know what they have with Bobrovksy—not much.
Bobrovsky has won 12 games, only three of which have been against teams with winning records.
He and Bryzgalov have the same exact save percentage, while Bryzgalov has a better goals against average and has played against better teams throughout the season.
But this doesn't stop the city from descending on Bryzgalov.
Admittedly, it's hard to feel any real sympathy for a guy making $51 million, especially in these awful economic times.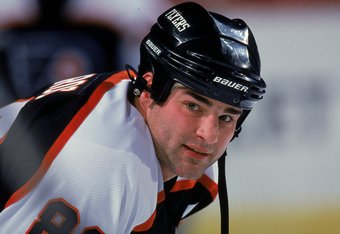 Rick Stewart/Getty Images
But let's keep things in perspective: All professional athletes are overpaid and they all can laugh off any criticism because unless they're total morons with their money—they are set for life.
With that out of the way, Bryzgalov is not terrible. With just 37 games into a nine-year contract, it's way too early to call him a bust.
Frankly, that $51 million is not the fans' money—it's the team's.
There is a salary cap in the NHL and the Flyers payroll would not be significantly different without Bryzgalov.
But that money does make him an easy target for the mostly blue collared fanbase: It makes him a target for the white-collar portion of the fanbase too, come to think of it.
His eccentricities, open candor with the press and his unfiltered reactions in post-game interviews also leaves him open for attacks.
But does that matter?
In the past, there have been athletes who could do nothing right for a portion of the fanbase and the media—no matter what they said or did, or how great they were.
The man the city blamed for all of the world's problems before Bryzgalov was Donovan McNabb.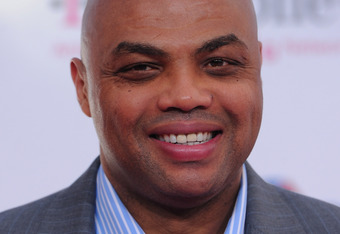 Alberto E. Rodriguez/Getty Images
The greatest quarterback in Eagles history, McNabb could never do anything right.
When he looked serious in a huddle in big games, it was said he was "tight" and "scared."
When he and DeSean Jackson danced and played air guitar while walking onto the field before a playoff game against Dallas, it didn't show that he was loose and confident.
No, it became a joke, right up there with the nonsensical myth that he vomited in the huddle during the Super Bowl.
For the fans who frothed at the mouth for Donovan's head on a silver platter, going all the way back to the 1999 draft, it didn't matter how he carried himself.
Remember, there were actually complaints that McNabb "smiled too much." Seriously.
When Rush Limbaugh made racist statements and McNabb stayed above it all by taking the high road, he was accused of not being proud of being black.
When he did not openly side with Terrell Owens in his contract dispute—something that was not really any of his business—he was called a "company man" and worse, an "Uncle Tom."
When his father made some flippant remark about Owens attacking McNabb as "black on black crime," Donovan was accused of playing the race card.
McNabb never could win "the big game" until he won multiple "big games," and the definition of what a "big game" was then automatically changed to fit his critics' needs.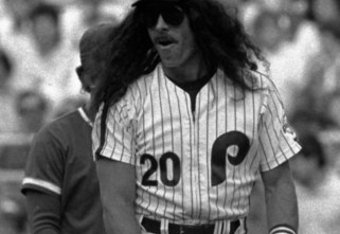 Before McNabb, it was another Flyer, Eric Lindros, whose treatment by a certain radio station led to a lawsuit between them and the Flyers.
A way larger portion of the fanbase, who should've spent Lindros' eight years in the city just basking in his dominant greatness, were constantly calling for him to be traded.
Unlike McNabb, some of the criticism and anger directed at Lindros was completely off base and crazy.
There were the ludicrous allegations that Lindros was tied up with the Philadelphia Mob and his play on the ice in the playoffs was questioned as a result.
Allegations that had not a shred of truth to them were taken as fact by the fanbase and discussed on sports talk radio as if it was the truth.
Then, of course, there were the allegations by WIP that Lindros missed a game due to a hangover.
These unfounded allegations led to the Flyers suing the station.
Ask a group of Flyers fans today about Eric Lindros' legacy and undoubtedly someone will bring up him missing a game due to being hungover.
Why? Because Lindros was "the guy."
The guy the media and the fans used to vent their anger on, and he became an undeservedly divisive character in the city.
He was billed as "The Next One" and he was expected to bring multiple Cups to the Flyers.
When the team missed the playoffs in his first two seasons, the impatient portion of the fanbase —not to mention sports talk radio—unsheathed their knives.
The Big E was in their cross-hairs.
As the years went by, and the Flyers fell frustratingly short year after year, the bull's-eye on 88's back got bigger.
Never mind they had to rely on goalies like Tommy Soderstrom, Stephane Beauregard, Dominic Rousell, and later an aging and injured Ron Hextall (who actually was the most successful goalie during the Lindros era).
Or the fact their scoring depth year after year consisted of Eric Lindros, his two wingers and Rod Brind'Amour.
Or that their defense was usually suspect and made up of journeymen, rookies and aging veterans at the end of their careers.
No, forget all of that: It was Lindros' fault and Lindros' alone.
This narrowly focused anger gave frustrated fans the excuse to hate him for anything they heard about him, no matter how absurd.
Witness this doozy that some people still believe to this day.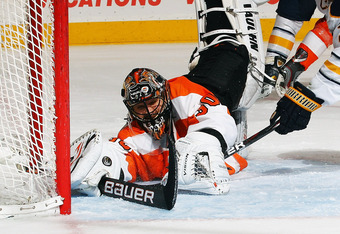 Al Bello/Getty Images
Before Eric Lindros, of course, there was Charles Barkley.
One of the top 50 NBA players of all time, he was hated almost every minute of his career—treated like a pariah in this town.
Why? Because he spoke his mind.
Barkley clashed with management and the fanbase sided mainly with their beloved Sixers. When they missed the playoffs in 1991-92, Barkley demanded a trade. No one seemed sad to see him go.
Believe it or not some Sixer fans were actually excited about getting Tim Perry and Jeff Hornacek.
Really.
The definition of what Philadelphia says it wants in an athlete was basically run out of town on a rail.
Before Barkley, it was Mike Schmidt. 
He was the greatest Phillie ever, and arguably the greatest third baseman in the history of baseball, and you'll still find Philadelphians who hate him.
Schmidt, it was said, wasn't appreciated because he made things look too easy. Think about the insanity in that for a second.
He was so incredibly gifted and talented that he did his job better than the thousands of other people throughout history who did his job. He made it look easy—and that is thought of as a negative.
People criticized Schmidt for never hitting a home run that mattered.
None of his 548  mattered?
He, like McNabb and Lindros, couldn't "win the big one" until of course he did, and then the only reason the Phillies won was because of Pete Rose.
Schmidt's relationship with the fans was so bad that it famously came down to him wearing a wig on to the field for pregame warm-ups after he badmouthed fans in the Montreal press.  
The list goes on and on.
Steve Carlton was not appreciated. Ron Hextall had critics who were ecstatic to see the goaltender included in the trade with Quebec that brought Lindros to the city.
It's just the way the city is.
There needs to be a focus for this famous anger—this notorious negativity.
Dick Allen faced it. Even Wilt Chamberlain faced it. Backward thinking in relation to race certainly played a part in it for those two.
(I would argue that race was a major factor in McNabb's and Barkley's treatment in this town, but that's another discussion for another day).
All of this is just a long winded way of saying that focus of negativity needed to move once McNabb left town.
Bryzgalov's position as goaltender, his huge contract and the preconception that he is to be the savior of the franchise that will end the team's 36-year Stanley Cup drought make him the easy target.
The fact that he is Russian and outspoken, candid and brutally honest, makes the bull's-eye bigger.
It doesn't matter that the Flyers lost team captain Chris Pronger, their best defenseman and possibly their best player—the man who kept the locker room together and led by example.
It doesn't matter they have had games where they dressed eight rookies.
It doesn't matter when the power-play can't score for long stretches of games at a time, or that they can't even register a shot on a five-on-three for 1:27 against Pittsburgh.
It doesn't matter because it's all Bryzgalov's fault.
It's simple that way and the reactionary, vocal fans in Philadelphia love to keep it simple.