MLB Trade Scenarios: 10 Reasons Dealing Johan Santana in July Is a Smart Move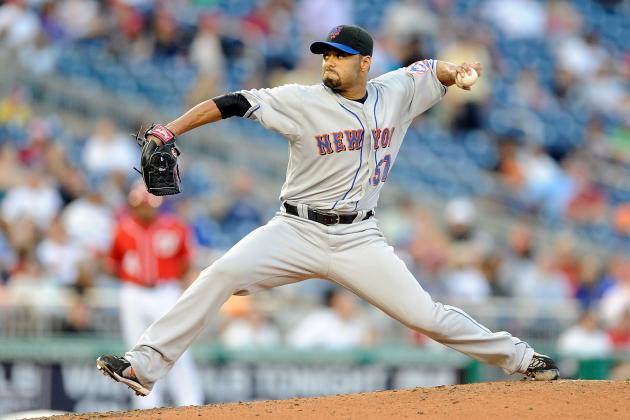 Greg Fiume/Getty Images
Johan Santana
When the Mets originally acquired Johan Santana after the 2007 season, it was hailed as a great acquisition for the Mets. He was coming off a four year period where he went 70-32 with a 2.89 ERA, an incredible 0.99 WHIP and an even better 4.96 SO/BB ratio. He finished in the top five of the Cy Young vote each of these four years, taking home the award twice.
Nobody questioned what he would bring to the Mets on the field. What sparked the most debate however was if he would stay healthy long enough to validate his epic new contract. With the advantage of hindsight, we already know the answer to that question, and it is not good.
Today, with at least $55 million owed to Santana over the next three seasons (including his 2014 buyout), the Mets find themselves in a bind. The value of their former ace has plummeted, and if history has taught us anything, coming back from a torn anterior capsule is extremely difficult.
So for something Mets fans back in 2008 never thought they would hear, here are 10 reasons why trading Johan Santana in July is a smart move.
Begin Slideshow

»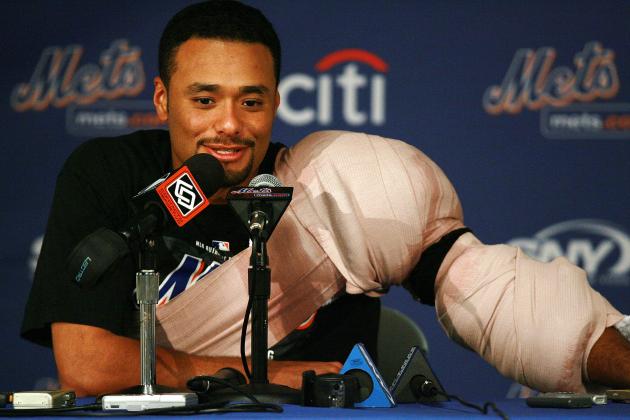 Doug Benc/Getty Images
Johan Santana
Johan Santana missed the entire 2011 season recovering from surgery to heal a torn anterior capsule in his pitching shoulder. If recent memory has taught us anything about this injury, it is something very difficult to recover from. Just ask Chien-Ming Wang.
Wang was an outstanding pitcher for the Yankees. In 2006 and 2007, he won 19 games each season, with freakishly good ground ball rates of 62.8 percent and 58.4 percent respectively. After undergoing season-ending surgery for a torn anterior capsule in 2009, he has only won four games since. Four! He missed all of 2010 recovering from the injury, and was only decent in his return last season with the Nationals, posting a 4.57 FIP in only 91 innings for the season.
Even though Wang was not nearly as statistically dominant as Santana was at the high point of their careers, this injury clearly takes something away from a pitcher's ability to succeed. If Santana is effective enough for the first half of the season where a team would consider trading for him, the Mets would be wise to move him.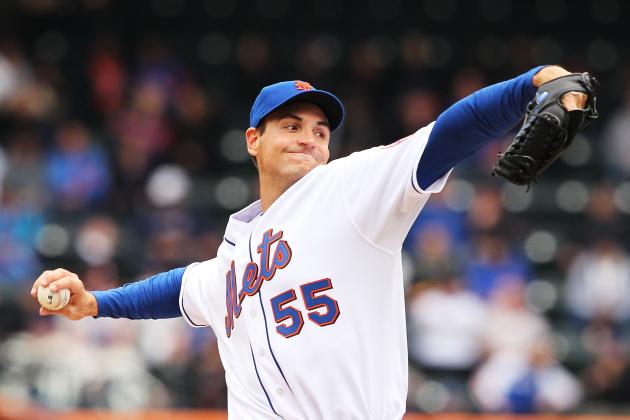 Al Bello/Getty Images
Chris Young
Much like Wang, Chris Young was an effective major league pitcher for a number of seasons. From 2005-2008 he won 39 games with a solid 3.66 ERA and an 8.2 SO/9. Unfortunately, in the middle of the 2009 season, he tore the anterior capsule in his shoulder. Young rehabbed the injury for over a year, and signed with the Mets for the 2011 season.
After being very careful with him through spring training and the early part of the season, Young posted a 1.88 ERA in four starts and it looked like a great move for both parties. Despite the limited pitch count and special attention to care for his shoulder, after dominating the Phillies with seven shutout innings in his fourth start, Young began to feel some discomfort. The Mets placed him on the disabled list with "shoulder discomfort," but when he underwent further testing, it was revealed he re-tore the same anterior capsule from the previous season.
Recovering from this injury is still a mystery. If Johan looks healthy and is performing like the Santana of old and someone is willing to trade for him, Sandy Alderson and his crew should jump at that chance before he potentially re-injures himself or his performance falters.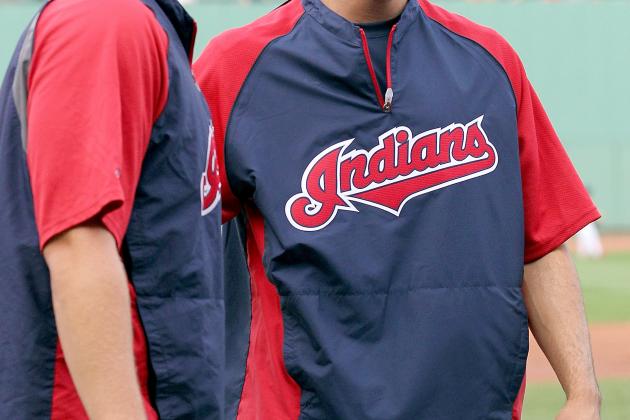 Jim Rogash/Getty Images
Ubaldo Jimenez makes his debut with the Indians
When July rolls around, many general managers find themselves asking themselves one famous question: Do you feel lucky?
No, Clint Eastwood is not in the room, but around the trade deadline, general managers have to decide if they want to bet on their present team by selling off some of their future assets. The Cleveland Indians of last season are a team that went through this process and represent a situation the Mets should keep their eyes out for.
The Indians were finally contending again. Sitting just 1.5 games behind the Detroit Tigers for the division lead, general manger Chris Antonetti decided it was time for a big move and traded for Colorado Rockies' ace Ubaldo Jimenez. Despite only a 6-9 record, Ubaldo was the big name on the market, and to acquire that name, the Indians paid a hefty price.
While Ubaldo has three things that Johan does not have, a clean bill of health, a friendly salary and a prime age (27), the Indians had to give up top prospects Drew Pomeranz, the fifth overall pick in the 2010 draft, and Adam Miller and Joe Gardner, the Indians first and third round draft picks in the 2009 draft. Due to Johan's albatross salary, the Mets could never get this type of package for him. However, general managers often get caught up in the moment, thinking their team is one piece away from making the playoffs and make aggressive moves to try to put their teams over the top. So in spite of his contract, if Johan puts together a good couple of months, July could end up being the perfect time to trade him away.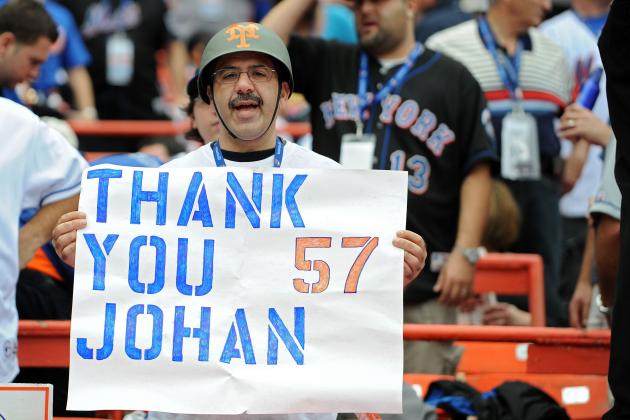 Al Bello/Getty Images

Like Ubaldo, Johan Santana is still a big name. He is a guy who, at the top of his game, people paid to see. There is value in that name, just not for the Mets.
After the collapse in 2008 and three more seasons of mediocrity, Johan's name value with the Mets has come and gone. However, if he can string together a couple months of average to good numbers, much like with Jimenez, I could see his name having some value to other general managers and franchises. By trading for him, not only would other teams get the boost on the field, but also in ticket sales and merchandise off of it.
In addition, Santana would be a great leader for a team with a young rotation such as the Washington Nationals. His bulldog attitude has rubbed off positively on Mets pitchers throughout his career, and with pitchers like Stephen Strasburg, Jordan Zimmerman and Gio Gonzalez in the Nats rotation, Johan has the experience to be a valuable asset for them moving forward.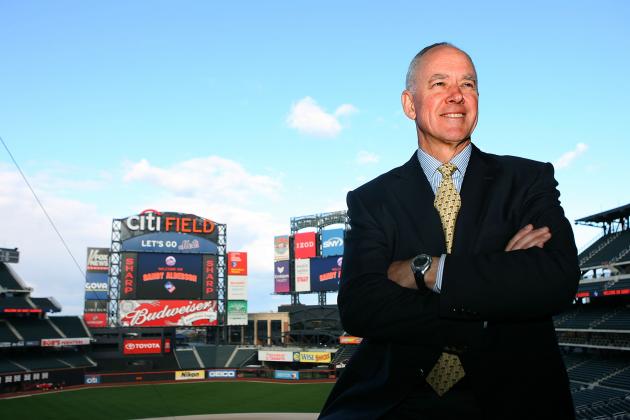 Andrew Burton/Getty Images
New York Mets General Manager Sandy Alderson
When the Mets hired Sandy Alderson and Paul DePodesta, they brought in two great minds in an effort to re-shape the player personnel of their entire organization. By getting rid of the money owed to Johan over the next couple of seasons, they will have the freedom to better allocate the team's funds, with the ability to pursue marquee players and free agents that a team in the New York market typically acquires.
Right now, the Mets have roughly 60 percent of their salary committed to only three players, Santana, David Wright and Jason Bay. No team can succeed with a formula like that, especially when they play in what is shaping up to be one of the toughest divisions in all of baseball.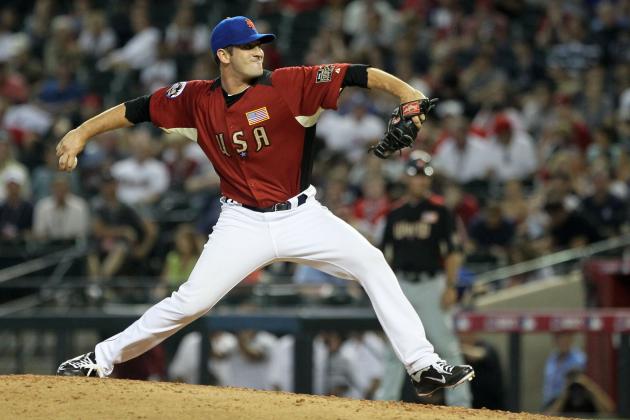 Jeff Gross/Getty Images
New York Mets Top Prospect Matt Harvey
Despite limited success in the win-loss column, Alderson and DePodesta have been very successful in re-building the team's farm system.
For the first time since "Generation K", the Mets have pitchers coming through their system, namely Matt Harvey, Zack Wheeler and Jeurys Familia, who have front of the rotation potential. Zack Wheeler was the sixth overall pick of the 2009 MLB draft, Matt Harvey was drafted seventh overall in 2010, and while Familia was undrafted, he dominated Double-A last season as a 22-year-old.
All three of these guys are tentatively scheduled to debut with the Mets in late 2012 or 2013, so by getting rid of Santana, there will be more opportunities at the big league level when they are ready.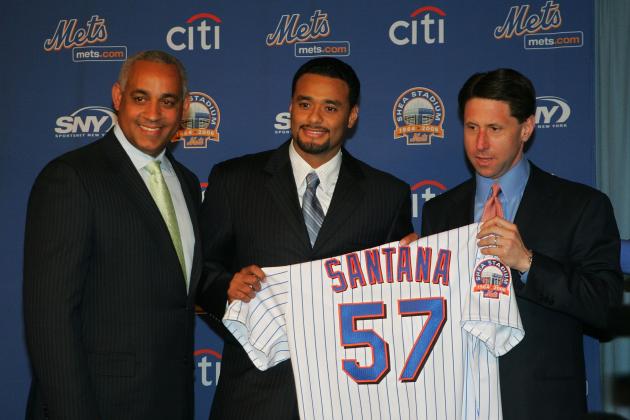 Michael Cohen/Getty Images

I cannot fault Omar Minaya for making this trade or even signing Santana to this contract because the trade was simply that good. The problem I have with Mr. Minaya, is just about every other contract decision he made outside of signing Carlos Beltran.
Minaya looked like a genius when this trade originally went through. However, this contract, among others that he signed throughout his tenure as the Mets GM, has done nothing to help the Mets. The Jason Bay contract. The Luis Castillo contract. The Oliver Perez contract (I whispered it, but it still hurts). All have only hurt the Mets.
Moving on from Omar Minaya, and the collapses of 2007 and 2008 that occurred under his watch, would be a blessing for this franchise. In order for this to happen, Johan Santana should be traded by July.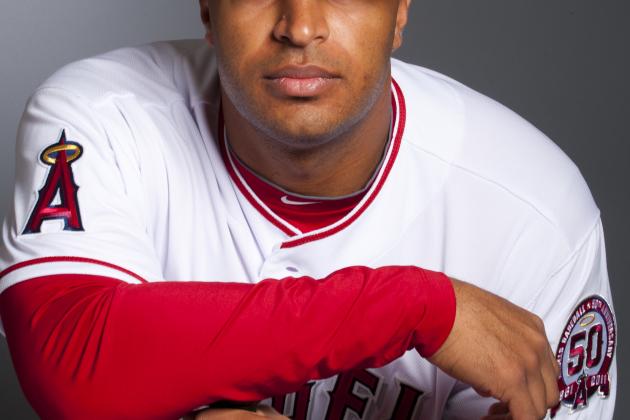 Rob Tringali/Getty Images
Vernon Wells
I know it sounds crazy, but the Mets may actually get a prospect or two in return for Johan and there is only one trade I need to prove my point.
Vernon Wells for Mike Napoli.
You cannot even tell me it is a different era, or the contract was not as terrible, because the trade happened in 2011, and at the time of the trade, Vernon Wells was owed roughly $90 million over four years!!!
I know the Angels Mike Napoli was not the same Mike Napoli on the Rangers, who probably would have won the World Series MVP if Texas had won, but he was still coming off a 2010 season in which he hit 26 home runs and drove in 68 runs as a part time catcher. I also know that Vernon Wells was not coming off a terrible surgery, but before his good 2010 season, he had three sub-par seasons where he averaged only 17 home runs with 75 RBIs while hitting .265. Nobody in their right mind would pay $90 million for that player…but it happened because of only one good season.
So, if Johan Santana can have a good couple months and Sandy Alderson can talk him up by July to get anything in return, he has to pull the trigger. Who knows, maybe the Mets will find themselves their own Mike Napoli.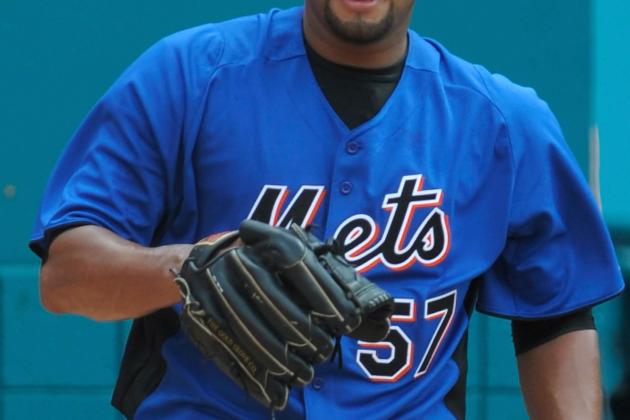 Sarah Glenn/Getty Images

Believe it or not, Santana's contract could actually get worse for the Mets if Santana accomplishes any of the following tasks:
Win Cy Young award from 2008-13 and finishes second or third in the Cy Young vote in one other season
Ranks second or third in Cy Young vote in any three seasons, 2008-13
On the active roster for the final 30 days of 2013 season, and:

pitches 215 innings in 2013, or
pitches 420 innings in 2012-13, or
pitches 630 innings in 2011-13
If any of those happen, the $25 million club option becomes a player option, an option Santana would most definitely accept. I find it insanely unlikely that any of those conditions come to fruition. However, the Mets cannot afford, literally or figuratively, for him to come close. By trading him in July, the Mets will not have to worry about any of these things happening.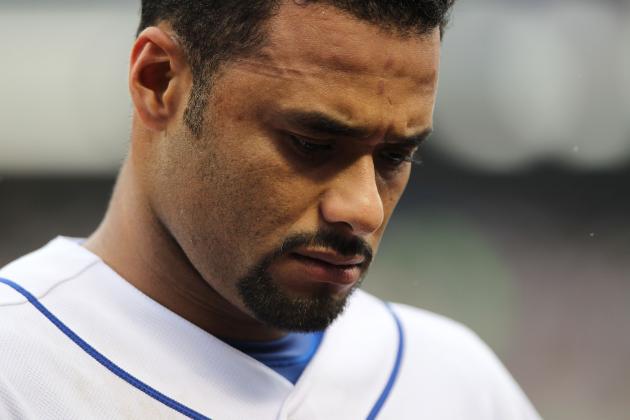 Nick Laham/Getty Images
Johan Santana
The last and final reason, and frankly the only reason why the Mets must always be on the lookout for a Johan Santana trade now through July is his salary.
With the Madoff trial, the absence of ticket sales and lack of team performance, the Mets current ownership group has crippled a once proud franchise. Not only have the Wilpons had to take out multiple loans, but this season the Mets have had the biggest decrease in payroll in baseball history.
For Santana to make $21.6 million in 2011, without even playing one game is inexcusable. For a team in such financial constraints to owe a pitcher so volatile and filled with risk $55 million over the next three seasons, including a $5.5 million buyout before the 2014 season, is even more ridiculous.
The sooner the Mets can rid themselves of this contract, the better off they will be, so if they can trade him in July, it will be a smart move.