Chicago Cubs: Cubbies' 25 Biggest Fan-Favorites of All Time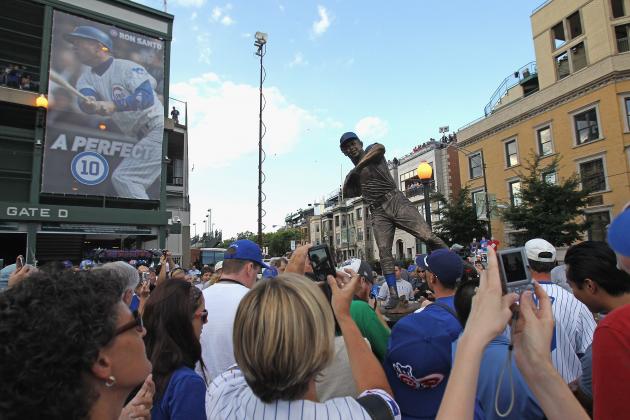 Jonathan Daniel/Getty Images

Cubs fans are some of the most knowledgeable and loyal around.
They span generations and fondly remember the great ones.
What's beginning to look to like a haiku is actually the beginning of a retrospective unlike any other. I narrowed the scope of consideration because most of us reading this article were not around to see the likes of Rogers Hornsby or Gabby Hartnett.
It is very likely that some of our parents and grandparents clamored over Hack Wilson and wondered how Mordecai "Three-Fingered" Brown pitched the way he did. But we are not talking about them this time.
We are focusing on the TV-era, when fans from all places could watch their favorite players and those players would gain popularity nationwide.
Let's explore the Cubs' 25 biggest fan-favorites of All Time.
Begin Slideshow

»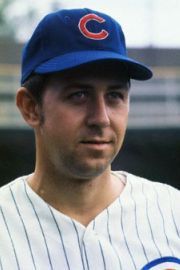 Don Kessinger was with the Cubs from 1964 through the '75 season.
He was a six time All-Star and two-time Gold Glove winner while with the Cubs, and was one of the top shortstops alongside Ron Santo during his tenure.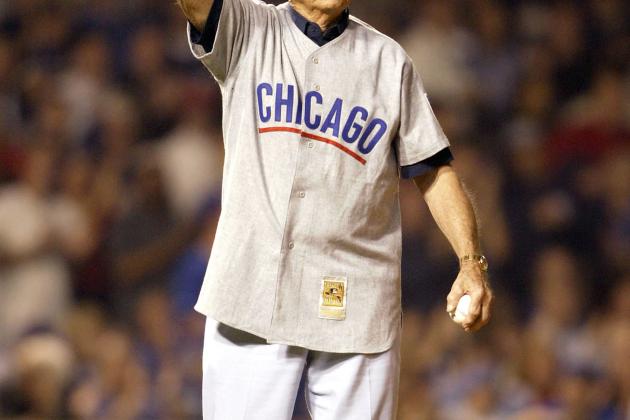 Elsa/Getty Images

Pafko, a member of the 1945 Cubs team that lost in the World Series, has remained popular well after his playing days on the North Side. He was a five time All-Star with the Cubs and a .285 career hitter.
He still does signings and will make appearances at the ballpark, despite playing his last game in Chicago in 1951.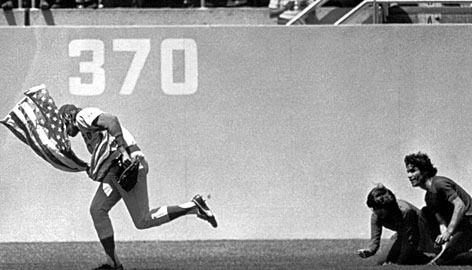 How are you not going to support a guy who does something like what Rick Monday did?
If case you don't know, two "fans" were trying to ignite an American flag during a baseball game and Monday had the guts to run over and save the flag.
He became an instant hero, receiving a standing ovation and garnering nationwide coverage.
He still is recognized for it today.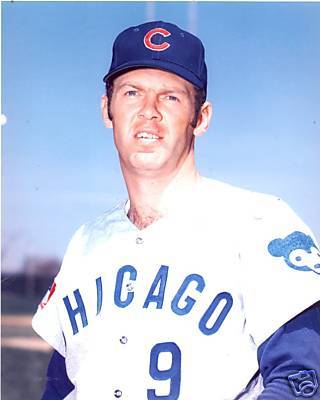 Randy Hundley was a general on the field and praised for his handling of pitchers. He also was a great teammate to the Cubs everyone remembers - Ron Santo and Ernie Banks - and still can be seen around Wrigley even today.
He was one of the best defensive catchers in Cubs history, but wasn't known for his offensive prowess.
Beckert was the team's second baseman for nine seasons and was a four time All-Star.
He had big shoes to fill after the sudden death of Ken Hubbs but was embraced by fans and became a big hit in an infield that already featured Kessinger, Santo, and Hundley.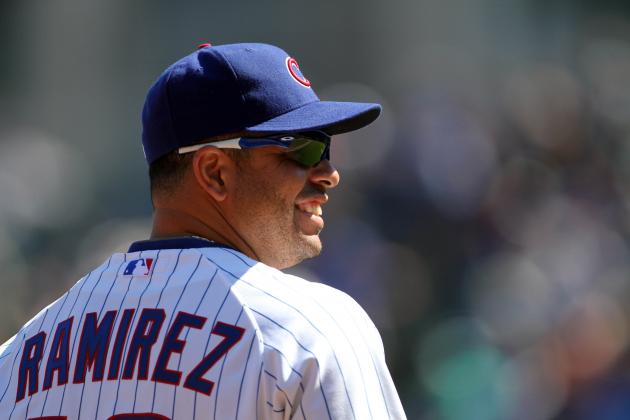 Tasos Katopodis/Getty Images

While Aramis Ramirez was questioned for his work ethic, no one can take away the work he put in in 2003 and beyond to help the Cubs when they needed it.
He and Derrek Lee were quite the tandem when healthy, and came to team only a year apart from each other. Ramirez was the best Cubs third baseman since Ron Santo.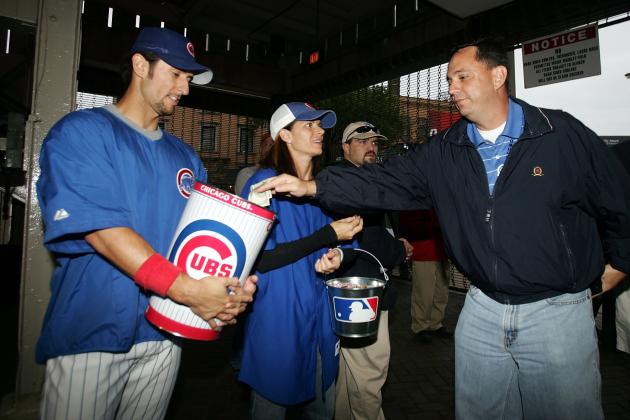 Jonathan Daniel/Getty Images

Nomar Garciaparra hit the scene in 2004 in a mega-deal that involved four teams.
While he was with the Cubs for less than two seasons, he was a sensation who brought fans to the stadium and created a buzz after the fall of 2003.
Fans were buying his Cubs jersey on August 1st. Heck, they were buying his Georgia Tech jersey too.
He played four seasons after leaving the Cubs but still has a home in the Chicagoland area.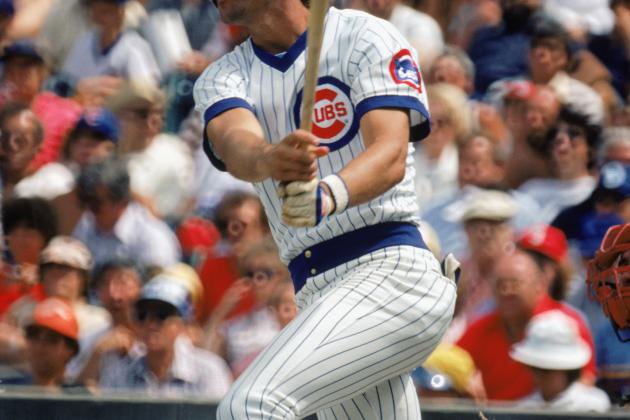 Jonathan Daniel/Getty Images

Kingman was a Cubs slugger back in the day.
He hit 48 home runs in 1979 and was an integral part of the Cubs lineup. He does not always come around, but he will make a few appearances and be recognized by fans.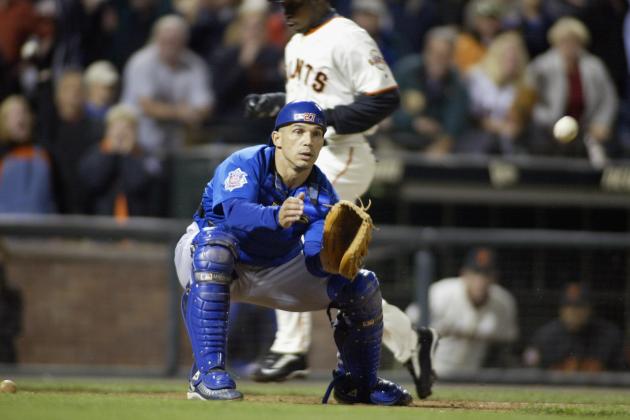 Jed Jacobsohn/Getty Images

Girardi was with the Cubs at the beginning of his career and later rejoined the Cubs in 2000 and was named to the All-Star team.
He almost became the Cubs manager after the 2006 season, but Lou Piniella was ultimately given the job.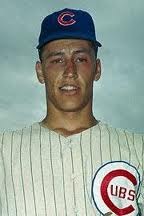 Ken Holtzman's Cubs career is overshadowed by his run with the Athletics, where he won three World Series, but he was a big Cubbie favorite.
Over the course of seven seasons, Holtzman compiled two no-hitters and earned the reputation of a hard-nosed pitcher with a knack for winning significant games.
He even served in the military during his tenure with the team, joining the team on weekends while in service.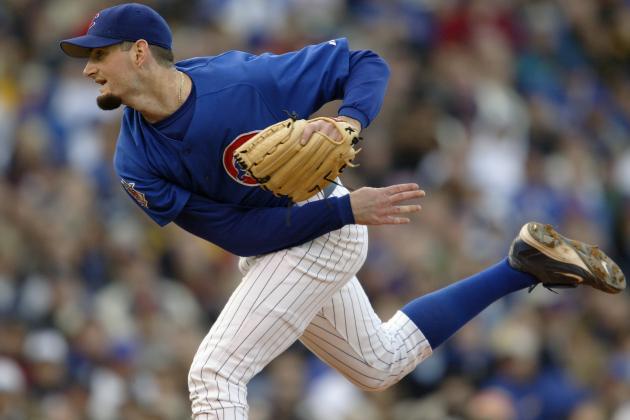 Brian Bahr/Getty Images

I may be crazy, but I cannot think of anyone in the Chicago area with a better goatee than Matt Clement. Not only that, but he was a stopper for the Cubs.
Kids were dressing up as him for Halloween, sporting the iconic goatee.
Clement had his best years with the Cubs, and was a formidable backbone behind Mark Prior and Kerry Wood during the 2003 run.
He will always be remembered.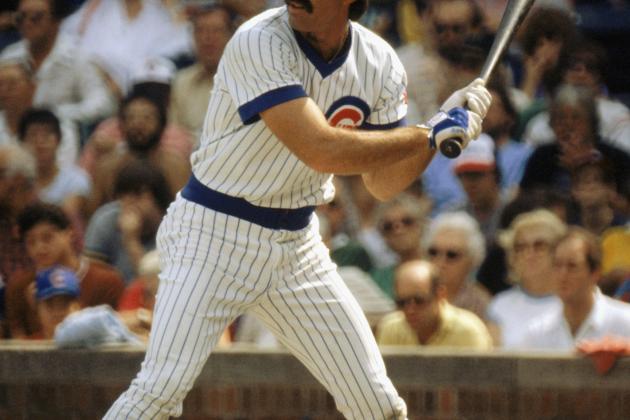 Jonathan Daniel/Getty Images

Despite Buckner's role in the infamous sixth game of the 1986 World Series, Buckner was a big time Cubs favorite.
He played eight years with the Cubs and was a .300 hitter. Buckner posted the best numbers of his career during that span.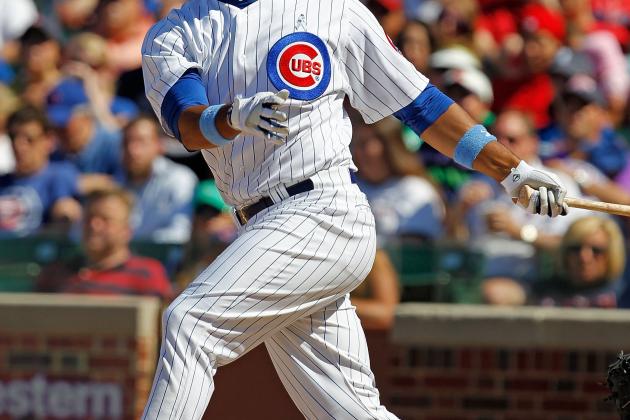 Jonathan Daniel/Getty Images

Derrek Lee was acquired from the Marlins after the 2003 season and became an instant favorite favorite, hitting 32 home runs.
His force, on and off the field, made him a favorite among fans.
Even now that he is gone, he will receive a warm welcome at Wrigley from Cubs fans.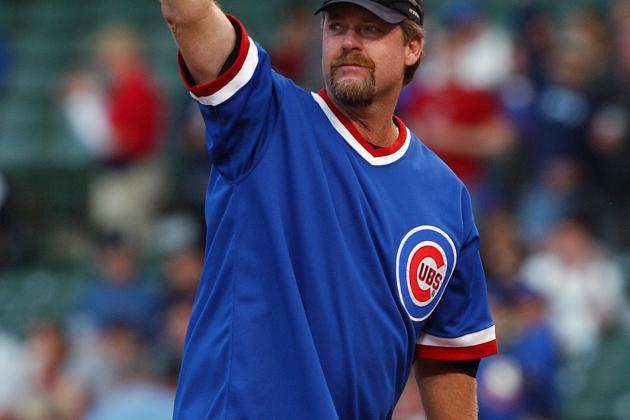 Jonathan Daniel/Getty Images

Sutcliffe pitched eight seasons for the Cubs and was key in the Cubs' runs in 1984 and '89. He also won a Cy Young Award and was a three-time All-Star with the team.
He makes regular appearances at the Cubs Convention and Cubs games today.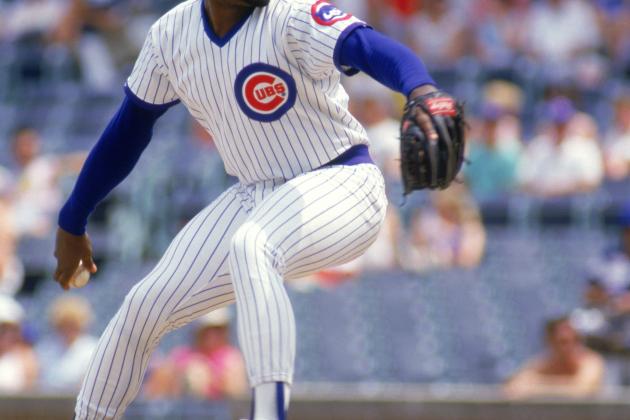 Jonathan Daniel/Getty Images

Cubs fans love Lee Smith.
Do you remember, in 1984, when he was being interviewed after the Cubs won the NL East division clinching game? Another player started pouring champagne on him and he jumped out of the way, screaming "not my fro, man, not my fro."
He was a character, and the fans ate it up. They fed on his intensity when he would come in to close games.
And his fight to reach the Hall of Fame has been fought for by many Cubs fans who believe he pioneered the craft.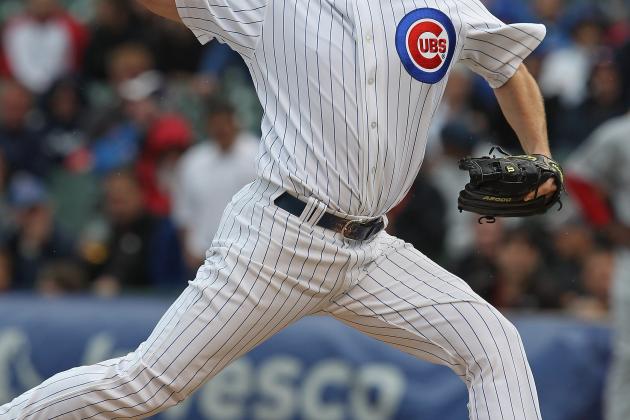 Jonathan Daniel/Getty Images

Wood burst on the scene in 1998 with his 20-strikeout game against the Astros, and continued his dominance for a few years before injuries got the best of him.
Despite it all, he remained loyal to the franchise that drafted him and worked himself back into playing shape, becoming a capable reliever.
Now back with the club, he is a spokesman for the team and a local leader. When they announced his signing at he Cubs Convention people went absolutely insane.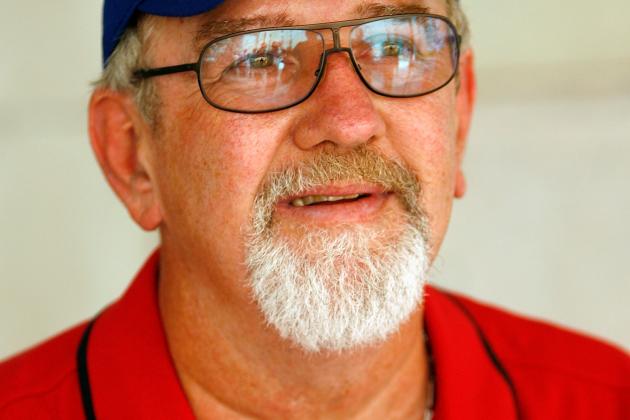 Chip Somodevilla/Getty Images

Sutter began his career with the Cubs and was an instant favorite. He was a four-time All-Star with the Cubs after his rookie season, but was traded in the offseason for Leon Durham.
He was a hard throwing reliever with a mysterious splitter, and dominated hitters with great consistency.
Despite going to the Cardinals, he remains a favorite among long-time Cubs fans.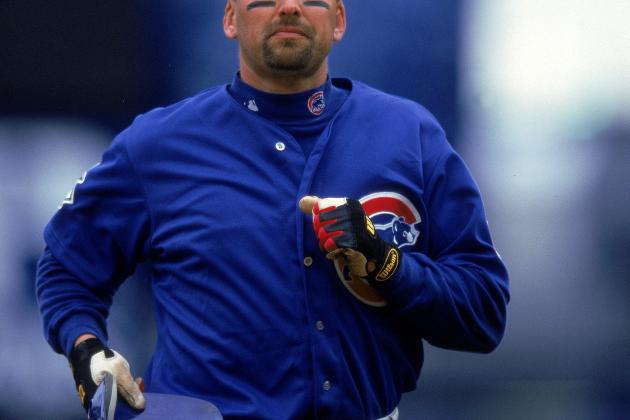 M. David Leeds/Getty Images

Mark Grace donned Cubbie blue from 1988 till 2000, being the steady and consistent hitter he is known to be.
He played alongside Ryne Sanberg and hit behind Andre Dawson and Sammy Sosa during his time at first base. He holds the distinction of amassing the most hits of any major leaguer during the 1990s.
He was, and remains, a class act.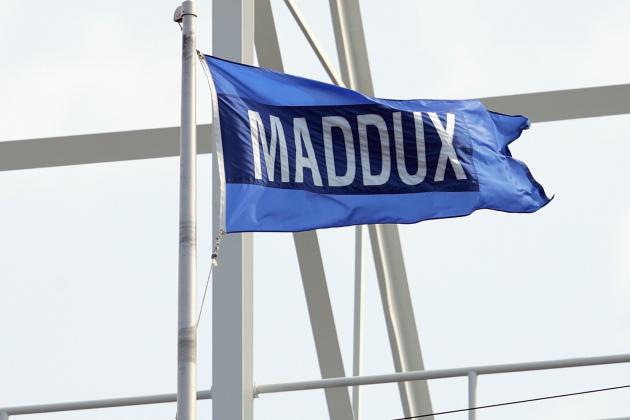 Jonathan Daniel/Getty Images

Maddux started his impressive career with the Cubs in 1986, only to leave the team after the 1992 season for the Braves. They did not forget about him though.
Maddux was special. He could fool the best hitters in baseball, hit the smallest targets, and strike batters out without clocking over 90.
The new brass, under Jim Hendry, brought back Maddux in 2004 to help the young staff take shape. He had two 13+ win seasons in what was the start of a relationship that lead to him landing a front office gig with the team after he retired.
He has since taken a job with the Rangers.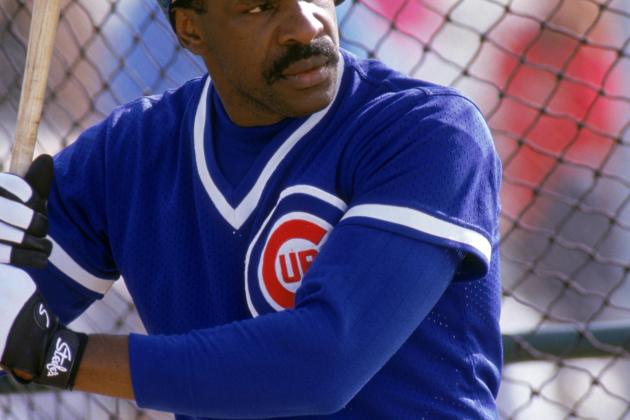 Otto Greule Jr/Getty Images

The Hawk.
Andre Dawson spent six seasons with the Cubs, hitting 49 home runs in his first season.
He was also a member of '89 playoff team and a five time All-Star with the Cubs. Cubs fans still rejoice when he returns to the stadium.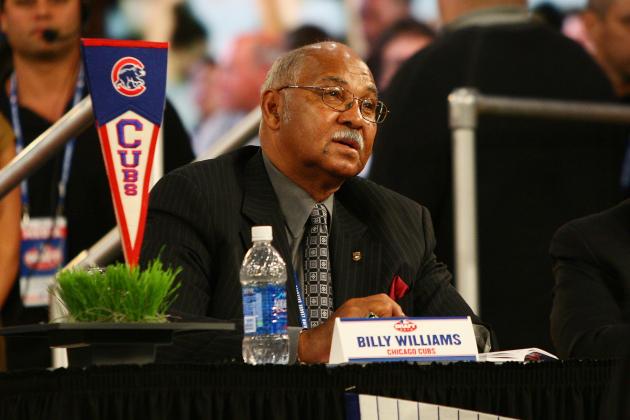 Mike Stobe/Getty Images

Williams had a stellar career with the Cubs that spanned over a decade.
When he wasn't hitting home runs, he was making spectacular catches in tight areas under extraordinary pressure. He was a six time All-Star and Rookie of the Year, leading to his number being retired by the Cubs.
He has since become a special assistant for the Cubs, and remains with the team in that capacity.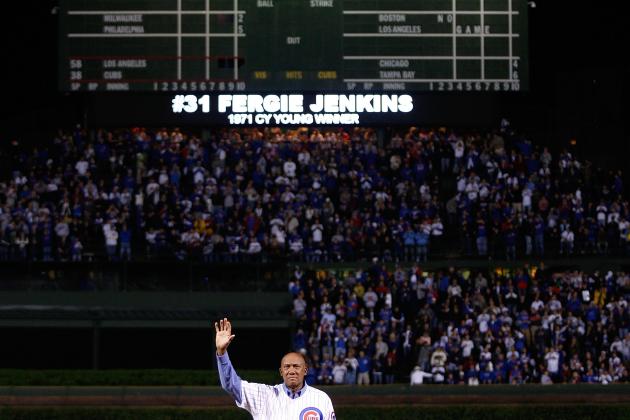 Pool/Getty Images

We've really hit the heavy hitters now.
Jenkins was a three time All-Star with the Cubs, a Cy Young Winner, and he has his number 31 retired.
Jenkins was known for being a pretty good hitter, even hitting a few home runs from time to time. He still comes around Chicago and fans welcome him with open arms.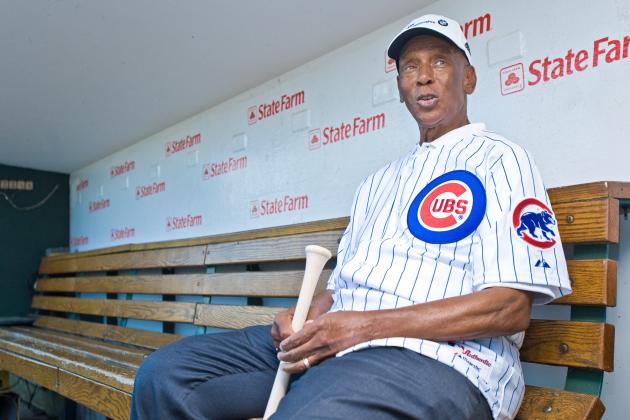 Timothy Hiatt/Getty Images

One of the faces of the organization for much of the past five decades, Mr. Cub has never strayed too far from the Friendly Confines.
He is still bigger than some of the players on the team today, and still joins the Cubs for all its major events and a few home games per year.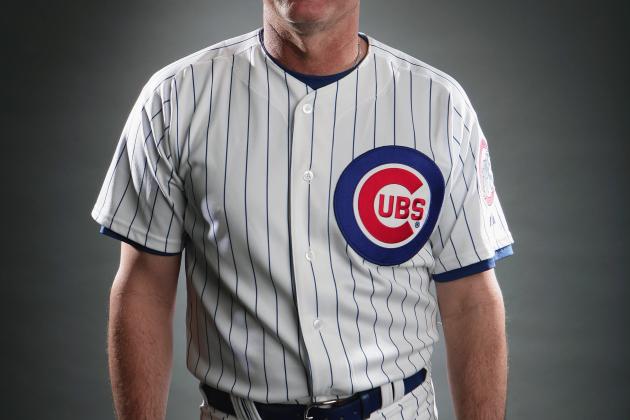 Donald Miralle/Getty Images

Ryne Sandberg went into the Hall of Fame as a Chicago Cub and rejoined the organization in hopes of becoming its manager some day.
It hasn't happened yet.
Sandberg did just about everything a guy has to do but the timing of it all was not right. Sandberg will go down as the best second baseman in Cubs history, not without competition, but mostly from players from eras that out date any of us.
The ceremony to retire his number was as special as anything, with a sold out crowd to see it happen.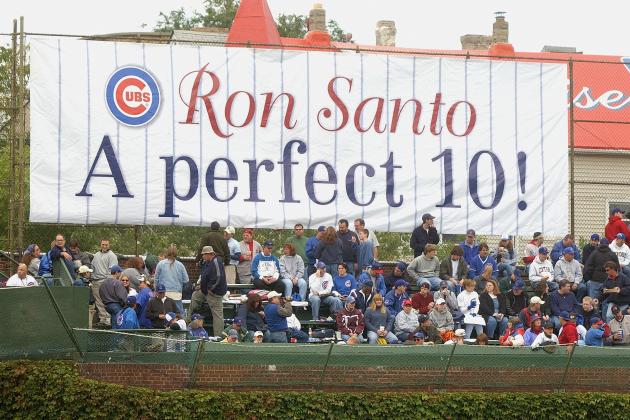 Jonathan Daniel/Getty Images

Ron Santo is the top fan favorite in the past century. He captured the attention and hearts of all fans over generations.
He put up great numbers and earned the distinction of having a Hall of Fame career.
Retiring his number was no small gesture, especially at the time when he was being spurned by the Hall of Fame.
The fans undying support ultimately lead to that and the erection of a statue outside the stadium.