WWE Elimination Chamber 2012 Review: John Cena and Wrestlers Who Stole the Show
February 20, 2012

The 2012 WWE Elimination Chamber was an event for the superstars.
Only the cream of the crop came away victorious, and now, the stage is set for one of the more memorable WrestleManias in recent years.
So who shined the most? Here are the top three performances from Sunday's PPV event, with one surprise that nobody could have predicted.
1. John Cena
It was pretty obvious that Cena was going to destroy Kane in the ambulance match to set the stage for a WrestleMania showdown against The Rock. It was more of a brawl than anything else. Kane had a solid chokeslam, but Cena's attitude adjustment off the top of the ambulance was one of the highlights of the show.
Objects such as stretchers, computers, pieces of the ring and stairs were all used in the match, and it made for a hard-hitting affair. In the end, Cena rose above the hate and capped off the event in style.
He will be entering WrestleMania will a boatload of confidence and momentum.
2. CM Punk
The champ is still the champ, and he dominated the Raw Elimination Chamber over the likes of Chris Jericho, Dolph Ziggler, Kofi Kingston, The Miz and R-Truth.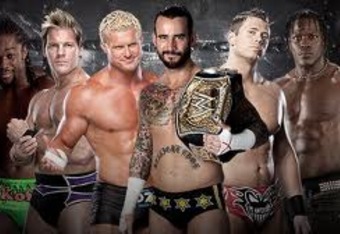 He busted out the Anaconda Vice on The Miz and fueled the fire with Jericho. As we would find out later in the match, it's officially going to be Punk vs. Y2J at WrestleMania. With the unofficial injury disqualification for Jericho, he can say he never technically lost.
With another energetic performance that got the crowd into a frenzy, he proved his worth yet again. Right now, there is no bigger star in the sport.
3. Santino Marella
The fill-in stole the show at the Smackdown Elimination Chamber, as nobody received a louder applause from the Milwaukee crowd.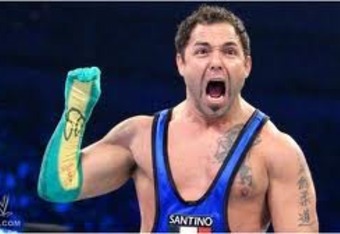 Up until Marella entered the ring, the crowd was chanting "boring" and looking restless. Once the "Milan Miracle" promptly eliminated Cody Rhodes and Wade Barrett in the blink of an eye, the noise level was off the charts.
Nobody had lower expectations going into the match, and nobody surprised on Sunday quite like Marella. Last night might have just catapulted Marella into the next tier of WWE superstars.
Sure, Daniel Bryan ended up winning the match, but it was Marella that was the biggest surprise.