WWE Elimination Chamber 2012 Results: 6 Things to Look Forward to on RAW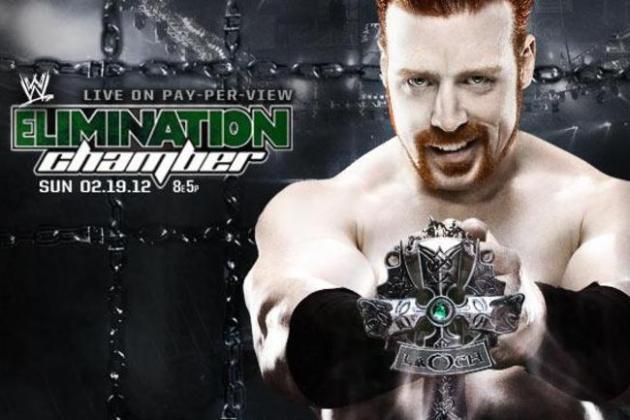 Did you enjoy your show? Image courtesy of bleacherreport.com
This one's in the books, people. Time to look to the future and the sunny skies of Miami for WrestleMania XXVIII.
Last night, Elimination Chamber took place once again and for once, none of the championships changed hands, which is a good thing. The respective champions have done well and it's onto the biggest stage of them all in six weeks. It will be the biggest challenge of their careers so far.
Tonight is Monday Night RAW and the kickoff of Mania season. Expect all the storylines to begin as soon as 9 p.m. hits, because there is no more time to waste.
A ton of goodies should come out of this one. Here are a few things to look forward to.
Begin Slideshow

»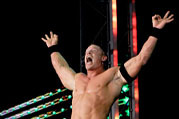 You may have resisted the darkness but we will get you in time...in time! Image courtesy of WWE.com
John Cena dispatched his opponent, Kane, in his usual superhero form and this feud is now O-V-E-R!
What was deemed to be a most unusual yet delicious angle quickly became the same old thing when it comes to the leader of Cenation. Now he must get into Mania mode and focus on his greatest challenge to date: The Rock.
The fans have been booing John Cena more and more over the last year and it is still interesting to see where all that will take his character now that the big red monster has been laid to rest.
Many people expected a turn to the dark side, but that was an extreme scenario at best. A gradual change in gimmick did happen and perhaps all is not as it seems right now. WWE likes to play it safe with their heroes but eventually that will wear itself thin and they will have to think outside the box.
Outside the box when it comes to Cena? Enter: Dwayne Johnson..
His return is one of the most anticipated the WWE has ever experienced and it will not be in vain.
Tonight, Chris Jericho will address the world on what transpired last night. He will command CM Punk to come out and will promptly challenge him for his championship at WrestleMania XXVIII.
Whether or not Y2J will automatically receive that honor has yet to be seen, but the cards are laid out on the table so there is hardly anything left to add except perhaps a stipulation or two for their match?
One thing to take note on is The Miz. His performance last night was good and he did take it to the champion as best he could. He went way past the time limit most people accorded him and was the last man to be eliminated.
Will there be an altercation between the three superstars? How far will Chris Jericho go to secure his "best in the world" moniker?
CM Punk fears no one and will gladly accept all challenges. WrestleMania XXVIII is looking better and better every day.
Beth Phoenix is the most dominant Diva in WWE. Image courtesy of WWE.com
She may have had a rocky start with her title reign but make no mistake about it, the tide has changed for Divas Champion Beth Phoenix and she is the most powerful Diva in the WWE right now.
Kelly Kelly and Eve Torres had their moments and it was time for fresh blood to be injected in the title scene. Tamina Snuka was a welcome addition and the match was good. In the end, there is only one Glamazon and she is not about to be detoured by anyone.
Check out these tweets here.
No one can touch me. #GetOutOfMyRing #DingGlamslamDing
@TaminaSnuka impressed the hell out of me tonight. Genuine competition. But...i told you i will be #divaschampforever
Since this is WrestleMania season, the Divas Champion will have many more opportunities to show the world what she is made of and as much as Kharma would fit the bill as her next challenger, no one must count Tamina Snuka out so quickly.
Also keep in mind that Layla is due for a return soon. It will not however overshadow the Glamazon's victory speech tonight.
Look forward to a great Divas moment on RAW.
What is it with Santino that makes people go absolutely nuts like that?
This slide will be on a personal note. I cannot stop laughing when he is around. That cobra armband is hilarious and I will buy one at the Bell Center on March 16th for sure.
The man is a former Intercontinental champion too can you believe it? Usually that was reserved for superstars deemed to be future World Champions (most of the time) but Marella managed to snatch that title on two occasions.
Tonight on RAW, the arena will have its roof blown off once more once the Italian Stallion comes out. Since he did eliminate Cody Rhodes last night, what are the odds they will have an IC championship match this week?
Shock heard round the world: Santino regains the Intercontinental championship.
Highly unlikely, but you never know, I don't think my ears would be able to withstand all that huge pop.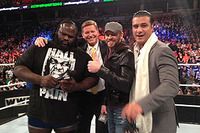 Look for all three to be at WrestleMania 28. Image courtesy of WWE.com
John Laurinaitis is a hated character in WWE. The fans absolutely boo him the second he starts talking. As the phony executive VP of Talent Relations and Interim RAW GM, he is doing a superb job at pushing people's buttons.
Now, he vies for the SmackDown position as well. A job current GM, Teddy Long has no intention of letting go so easily. John Laurinaitis does have support from former World Champions who allegedly claim they were screwed over by the SD GM and will play up in that.
Like little victims, they will force Teddy Long's hand into calling a Winner Takes All match on the grandest stage of them all.
Six-man tag team match pitting Team Laurinaitis vs. Team Long: Alberto Del Rio, Mark Henry and Christian taking on...Santino Marella, R-Truth and Drew McIntyre?
It seems inevitable for the evil ones to triumph but it will mark the beginning of a McIntyre "face" turn and push perhaps.
This is purely speculation at this point, but this war will happen and it begins tonight.
When it comes to WrestleMania, what is YOUR reason for watching?
Is it for the stars and the glamour? The championship matches?
To millions worldwide, it is to watch their phenom, The Undertaker, defend his immortal, undefeated streak year after year and pile up the bodies.
Last year against Triple H was no exception, but the price was high. The dark prince left the ring in a stretcher while Hunter stood by and watched, he himself standing on his feet.
The arrogant COO made remarks claiming his opponent was dead and buried, so now there is hell to pay. Advertised last night at the pay-per-view, The Undertaker is definitely set to face his nemesis and get what he wants out of him: one more epic match.
The Game will eventually give in to the demand because if he doesn't, it would be his gravest mistake. No one says no to The Undertaker. The souls of millions hang in the balance.
Come April 2nd, 2012...who will finally rest in peace?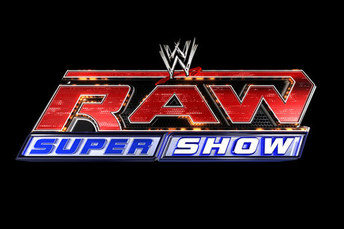 Tonight's the night. Image courtesy of WWE.com
Not long before WrestleMania season is kicked off with a bang!
Tonight's episode of Monday Night RAW hails from Minneapolis, Minnesota. With all that happened last night, it should prove to be quite the interesting show.
It is the best time to watch WWE right now because all the money is going to ensure the show of the year becomes a great success. Everyone must be at their very best for it is make-or-break time.
The world as we know it may end around 8 p.m. Yikes!