Fantasy Baseball 2012: 4 Late-Round Picks Too Good to Pass On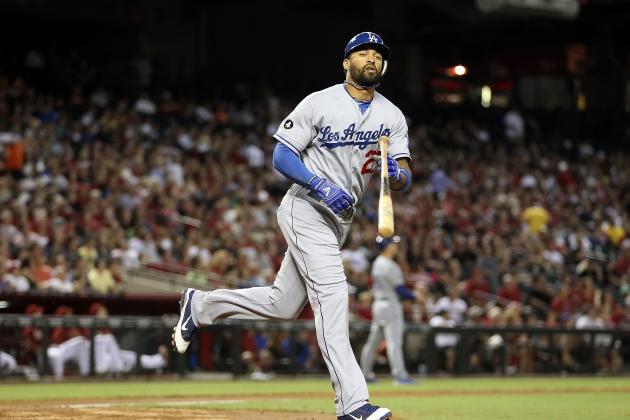 Christian Petersen/Getty Images

OK, so you didn't do so well in your fantasy football league, and your fantasy basketball team is about as productive as the federal government, but have no fear: The Major League Baseball season is just around the corner.
This is your chance to gain back some of the respect you lost from your peers.
This is your chance to have the last laugh before football season begins next fall.
Fantasy leagues aren't won by the number of superstars you can amass early in the draft. They are won with the "glue guys," the guys taken on the back end.
Here are four players heading into the 2012 season that are too good to pass up on if they are available late in your fantasy draft.
Begin Slideshow

»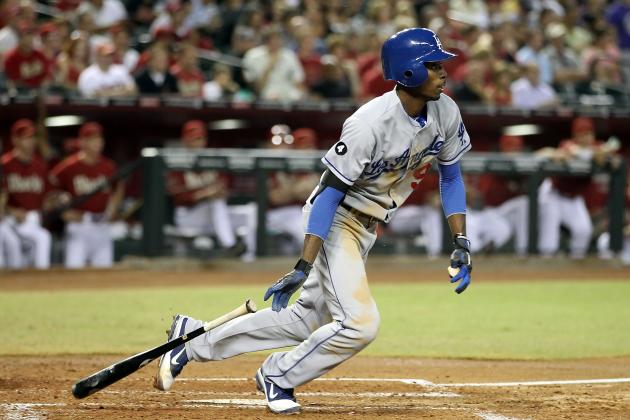 Christian Petersen/Getty Images

So, you picked up your slugging first baseman. You are feeling pretty confident about your pitching. The outfield looks solid. All you need now is a shortstop.
Enter Dee Gordon of the Los Angeles Dodgers.
While stolen bases may be a tad overrated in fantasy baseball, if you need a shortstop that will give you an extra source of production, Gordon and his base-stealing ability may be just what the doctor ordered.
In just 56 games last season, Gordon stole a whopping 24 bases. That equates to roughly 67 stolen bases in 2012 if Gordon is healthy enough for the duration of the season.
Add the base stealing to his ability to hit for average (he hit .304 in 2011), and Gordon is about as solid a pick as you could ask for in the later rounds of your draft.
John Grieshop/Getty Images

Finding a catcher that has the ability to put up good offensive numbers is, in my opinion, one of the most overlooked options in fantasy baseball.
Look no further than Washington Nationals catcher Wilson Ramos.
Gone is future Hall of Famer Ivan Rodriguez, so 2012 will be the year for Ramos to shine in a full-time role.
Only 24 years old, Ramos has the ability to hit for power and average. Last season, the Nationals catcher hit .267 with 15 home runs and 58 runs batted in. Oh yeah, he also scored 48 runs, too.
Did I mention he managed to put up those numbers with just 389 plate appearances?
There is no reason to think Ramos cannot hit 20-plus home runs and drive in at least 70 runs as the starter for Washington in 2012.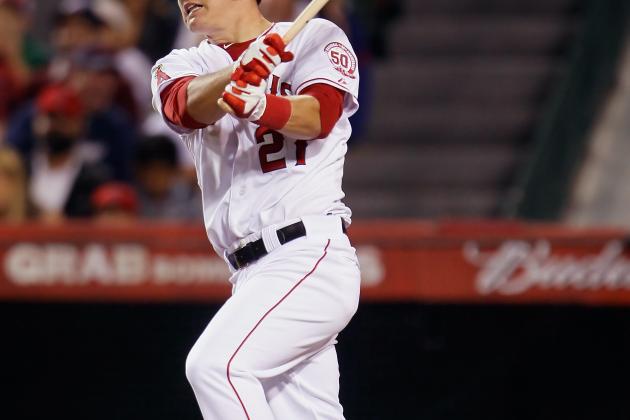 Jeff Gross/Getty Images

Is it really possible to call basically the top prospect in Major League Baseball a sleeper?
Well, the only reason Mike Trout is not higher on my draft board is because the Angels already have a deep outfield with Torii Hunter, Vernon Wells and Peter Bourjos. Because of those three players, there may not be room for Trout on the field.
But, that is why I say you take him anyway in the later rounds. If one of those outfielders goes down, Trout is in the lineup.
Others in your fantasy league may be scared off by Trout's 2011 numbers, hitting just .220 in 40 at-bats. But, I say take a flyer on him.
He was named the Minor League Player of the Year in 2011, hitting .326 with 11 home runs and scoring 82 runs with Double-A Arkansas.
He may start off 2012 in Triple-A, but he is an alluring individual for the later rounds to say the least.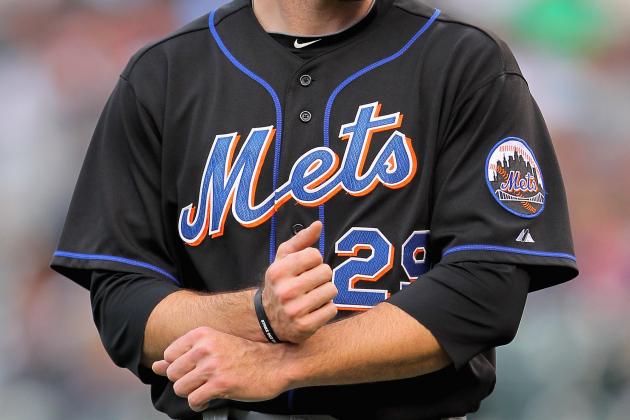 Doug Pensinger/Getty Images

Prince Fielder is gone. Albert Pujols is gone. Ryan Howard is gone. Adrian Gonzalez is gone.
No worries.
Grab New York Mets first baseman Ike Davis in the later rounds, and you should be just fine.
The only thing that scares me about Davis is injury. He hit seven home runs and drove in 25 runs in 2011, but he only played in 36 games.
During his rookie season of 2010, however, Davis hit 19 home runs and amassed 71 RBI.
While Citi Field has been known as a pitchers' park since it opened a couple of season ago, the Mets are moving the fences in for 2012. If Davis can stay healthy like he managed to do in 2010, you can be sure the slugger from Minnesota will be good for 25-30 home runs and at least 85-90 RBI.