With a wild night of Elimination Chamber action behind us, it's time for the fans of the WWE to get ready for the real beginning to the road to WrestleMania.
Plenty of questions were answered last night, but plenty of new questions arose and the action heading into WrestleMania will be amazing. That all starts with the week's edition of Raw.
Where: Target Center, Minneapolis, MN
When: Monday, Feb. 20, 9:00 p.m. ET
Watch: USA Network
Did Elimination Chamber Live Up to the Hype?
Elimination Chamber Fallout
While the results we got were exactly what we expected, the order of the matches and the forced Vignettes for The Rock and John Cena made the show feel like a three-hour version of Raw.
I love the actual Elimination Chamber matches, but something was lacking from both this year. As much as I still sat back and enjoyed the PPV, I feel like this is the kind of match that needs at least three high flyers to make it work.
As odd as it is to say, the best spot was Kofi Kingston diving off the top of a pod and the Big Show climbing through the top of a pod to get to Daniel Bryan. Overall, this show gets a C- for being predictable and not executing well.
Undertaker's Back
With all of the talk about the road to WrestleMania, one of the biggest storylines and probable co-main event of the show will be Taker vs. Triple H. That means they have six weeks to make sure the fans know where this is heading.
This should be the real beginning to their heated feud, and my hope is that Undertaker comes out and gets really personal with Triple H. Just like Michaels, I'd love to hear the dead man talking about his wife.
Jericho Isn't Gone
The hope when Jericho was coming back was that he would infuse a new life into the stale product, but he has in fact made the whole problem worse.
I had dreams that the talking between Y2J and Punk would be legendary, but instead we have gotten the worst possible feud we could have ever imagined. I'm ready for Jericho to retire now, he is ready.
Heel Corporation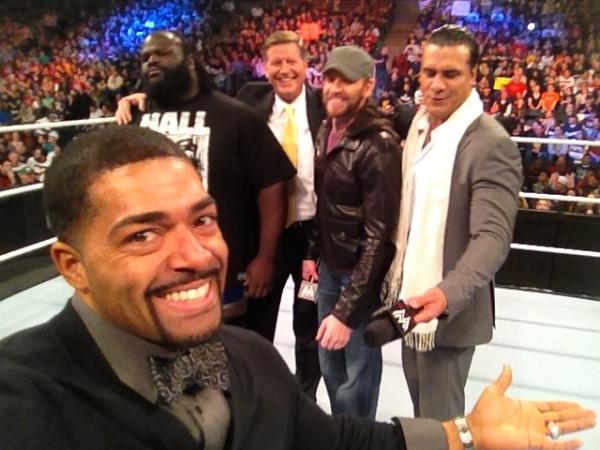 With John Laurinaitis, David Otunga, Mark Henry, Alberto del Rio and Christian forming a heel alliance, there is a clear way to turn faces heel now. But this stable offers so much more.
Like the nWo or four horsemen before it, a heel stable is the kind of group that could ensure a champion holds the belt for a long time by helping him cheat to retain. I have a feeling that's what is being set up here.
I don't know which star will hold the belt, or if they will eventually show their allegiance to Daniel Bryan, but anytime a group of heels unites, especially with Christian in the mix, it's a good thing.
Same Old Cena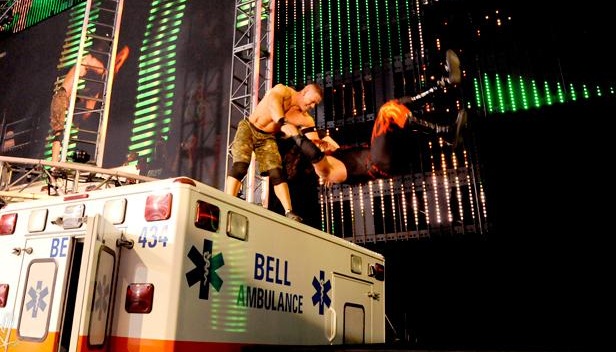 If you had ever seen both John Cena vs. Batista at No Way Out 2010 and the Ambulance match between
Kane
and Shane McMahon, Sunday's bout was a mix of the two.
It was the typical Cena hardcore match, with both men getting their big moves in, but the final attitude adjustment from the top of the ambulance was a cool touch.
While the ending felt rushed, that's what should be expected from a feud that has to end because the Rock is coming back. Sorry Kane, The Rock has priority.
Check back for more on World Wrestling Entertainment as it comes, and check out Bleacher Report's WWE Page to get your fill of all things wrestling. For more on WWE/TNA, check out Ring Rust Radio for all of the hot topics.