WWE Elimination Chamber 2012: The 15 Weirdest Moments of the Night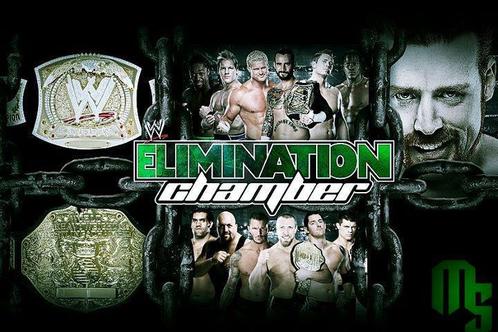 Welcome to another "weirdest moments" article!
This article will look at the weirdest moments of last night's Elimination Chamber PPV.
Anything can happen in the WWE, and the weird moments like the ones in this slideshow prove that.
Some you may have noticed, others you may have shrugged off, but I have collected them all and brought them here so they can be displayed in all their weird glory.
So sit back, relax and enjoy the read!
Begin Slideshow

»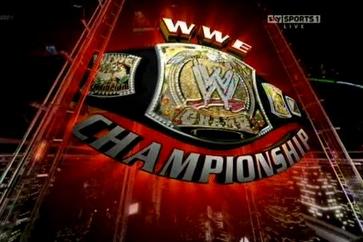 Starting what many thought would be a lacklustre PPV with the main event is weird in anyone's book.
The art of building a crowd is lost by doing this, and it could be seen as panic, as many knew that the other matches on the card were not too exciting and way too predictable.
Terrible booking led to this match being aired first, and it just made the card order way too weird for my liking.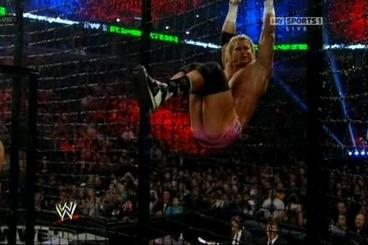 The Elimination Chamber is supposed to be one of the most brutal matches in the WWE.
Nevertheless, Ziggler still found the time to work his abs to make sure he was ready for the daunting challenge ahead.
He ended the set of reps by landing a huge leg drop on Punk's head, injuring his own leg in the process.
Working out in the Elimination Chamber is weird.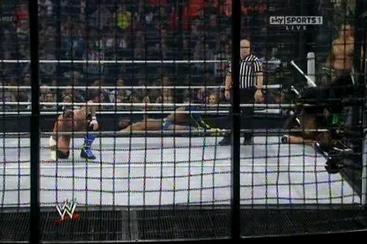 R-Truth tried to steal Dolph Ziggler's gimmick of being a show-off at one point last night, as he back-flipped himself up onto the top turnbuckle.
It looked cool, but it was just completely unnecessary.
The fact that he wasted energy like that probably accounts for why he was eliminated first.
Truth is certainly a few cards short of a full deck, but the fact that he showed off such amazing agility needlessly was just weird.
Impressive, but weird nonetheless.
Just look at the picture. The picture speaks a thousand words.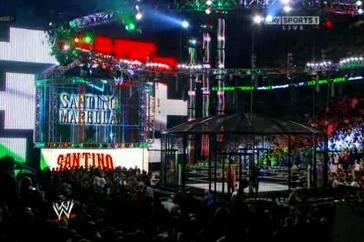 The following three weird moments came from the man we know as assistant to the General Manager of SmackDown, Santino Marella.
Throughout the Elimination Chamber PPV, we saw Santino eat two raw eggs, use the Cobra on a piece of swinging meat and run up some stairs, finishing with a slow-motion celebration.
Not only did he completely rip off Rocky, it was just a weird segment to keep plonking in the middle of an extremely serious PPV.
Santino Marella eliminated Cody Rhodes and Wade Barrett.
I bet no one saw that coming! I just find it weird that a comedic character who had no business being in a match like this eliminated two up-and-coming rising stars in the WWE.
It is weird that the WWE will go to any lengths just to bury their own talent.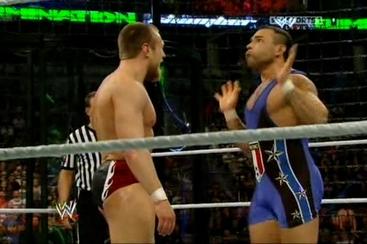 The game of the night was charades.
What was even weirder is that people loved it!
The crowd was deafening!
They almost drowned out Michael Cole, which made the moment even better.
Santino definitely electrified last night, and the crowd lapped it up.
He eventually succumbed to the LeBell lock, though.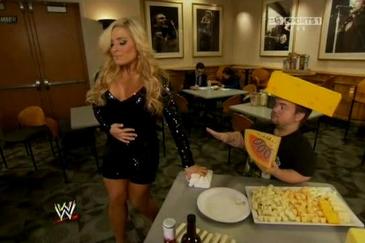 What is with this farting gimmick? It is one of the weirdest gimmicks the WWE has ever run with.
It is a disgrace, and the fact that they went to so much trouble laying out a whole cheeseboard just to do the joke about cutting the cheese was a bit weird and pathetic.
I feel sorry for Natalya...and for Hornswoggle; he's pretty much always in the firing line when he is near her.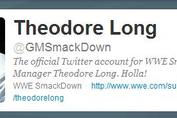 The weird thing is that it's taken him this long.
With the WWE's love obsession with Twitter, I would've thought Teddy Long was already on the popular social networking site.
Oh well; better late than never.
Holla.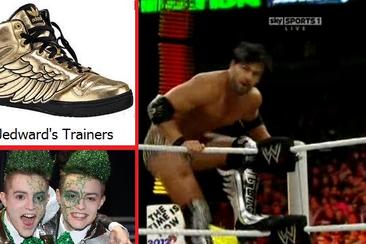 Justin Gabriel had winged boots, just like the popular Irish pop twins Jedward.
Just check out the picture!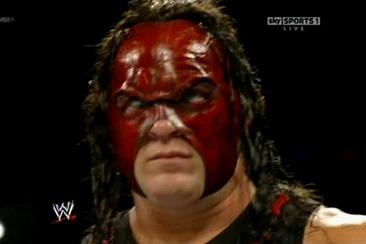 Kane painted his eyes red last night instead of the usual black.
I don't know what this was meant to signify, if anything.
It just looked a bit weird.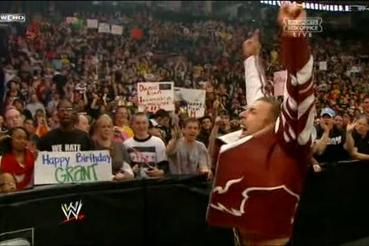 He was missing, and it upset me.
It was weird not seeing him there.
Somebody please find him and make sure he is at Raw tomorrow.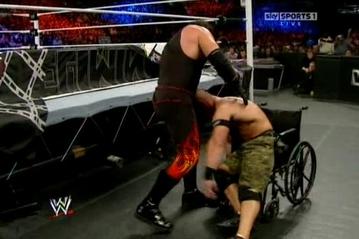 This looks sooo wrong.
Who keeps a wheelchair under the ring?
It would have been more feasible to have the wheelchair in the actual ambulance rather than under the ring with nothing else near it.
Seriously, what do they have it there for?
If a wrestler is knocked out or anything like that, they are taken off in a stretcher, so it made absolutely no sense whatsoever.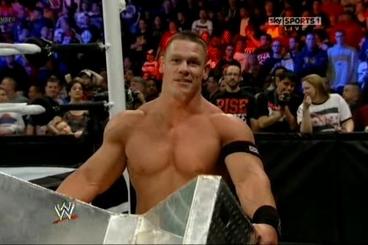 No, Cena; I do not.
Not with you.
Cena started going a bit mental towards the end of his Ambulance match with Kane, shouting things to him and asking to be in Booker T's "fave five".
Shouting at the cameraman "wanna have some fun?" was creepy and weird, and I am now scarred.