WWE Elimination Chamber 2012 Results: What We Learned from Daniel Bryan's Win
February 20, 2012

If you had asked me a week ago, who I thought would win the World Heavyweight Championship at this year's Elimination Chamber, I would have told you Randy Orton without hesitation.
However, my perspective of this match changed completely after this past Tuesday night when it was learned that Orton was booted from the bout due to a concussion sustained on Raw.
With the Viper out of the equation, everyone's new prediction became the reigning champion Daniel Bryan due to the fact that none of the other participants posed any sort of threat. Sure enough, most of us members in the IWC were correct yet again.
During tonight's Elimination Chamber pay-per-view, Bryan was successful in retaining his World Heavyweight Championship against Wade Barrett, Intercontinental Champion Cody Rhodes, Big Show, Santino Marella, and The Great Khali. Bryan would be the third Superstar to retain his title in the last year in the Elimination Chamber, with Edge and CM Punk being the other two.
In a surprising turn of events, it was Marella who was the last one standing with Bryan in the closing minutes of the match. After nearly breaking out of the LaBelle Lock, the Milan Miracle inevitably tapped to the hold moments later.
But one question still remains: What have we learned from Daniel Bryan's win?
Well, for one thing, he was booked strong in the sense that he was able to overcome the odds and retain his belt despite being a cowardly heel. But then again, he almost lost to Santino Marella, so I wouldn't read too much into that statement.
Nonetheless, Bryan showed some real intensity during tonight's Chamber contest that has been sorely lacking in the last few months. Now, I don't want to make him out to be the next Chris Benoit, but the aggression he displayed here gives me hope that his character is finally being taken seriously.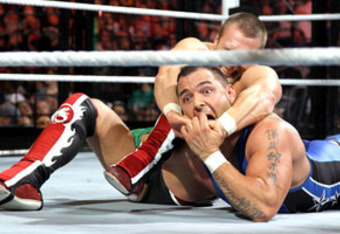 Immediately following the bout, Sheamus made his way down to the ring to not only encounter the American Dragon, but offer some retribution after being disrespected this past Friday night.
From the Celtic Warrior's attack on Bryan, this confirms the numerous suspicions that he will indeed be challenging the former Ring of Honor star at WrestleMania 28 for the golden prize.
When Bryan first won the World Heavyweight Championship two months ago at WWE TLC, no one (myself included) believed that he would last long as champion, especially through an unpredictable stipulation such as the Elimination Chamber.
However, Bryan has proven that he is a credible champion by using his underdog chances to his full advantage and remaining the title-holder.
With only six weeks remaining until the show of shows, I look forward to what Daniel Bryan brings to the table in the weeks ahead. If tonight was any indication, then he will no doubt be a top player in the WWE for the foreseeable future.
Thanks for reading, Bleachers, and be sure to drop a comment below with your thoughts on the World Heavyweight Champion Daniel Bryan. As always, your criticism and overall feedback is greatly appreciated.
GSM out.
Visit my website at Next Era Wrestling as well as my WrestleRant and Spoilers podcasts for more of my thoughts and writings, along with WWE/TNA news, rumors, reviews and more.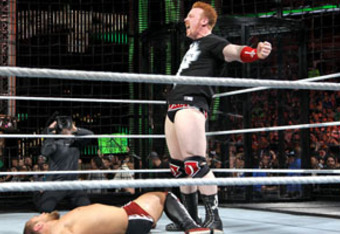 Listen to internet radio with Spoilerspodcast on Blog Talk Radio