5 Players the Toronto Raptors Should Go After in the 2012 NBA Draft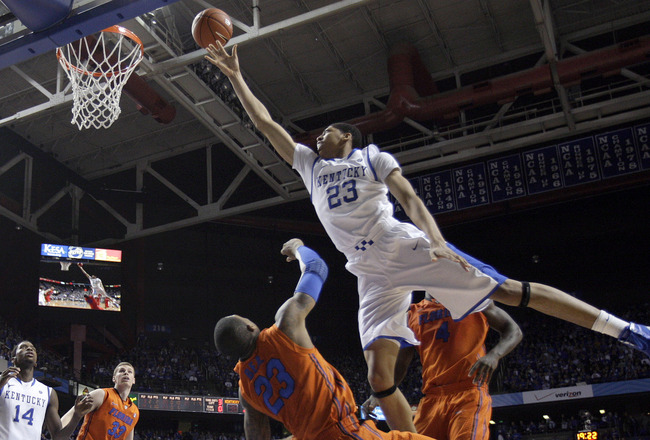 Andy Lyons/Getty Images
The is season not going so hot for the Toronto Raptors, and they should grab the opportunity presented by a potentially high lottery pick.
Let's look at some players they should consider drafting. I feel the Raptors' biggest weakness is at small forward so I concentrated on players who have the ability to play that position in the NBA.
Anthony Davis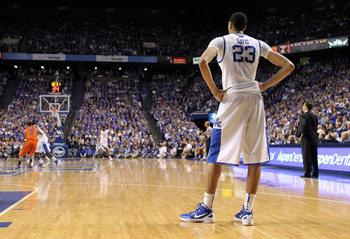 Andy Lyons/Getty Images
Davis figures to be the top pick in the draft because of his size, athleticism and upside.
While he still has some work to do offensively, many consider AD to be the top defensive player in the country. Davis is a great help defender and in my opinion the best shot blocker in the country, averaging just fewer than five swats a game.
Davis has the ability to play SF in the NBA but will most likely be a PF unless he is able to develop an outside shot. Anthony would be a tremendous asset to the Raptors and a player Dwane Casey would love to have on his roster.
Harrison Barnes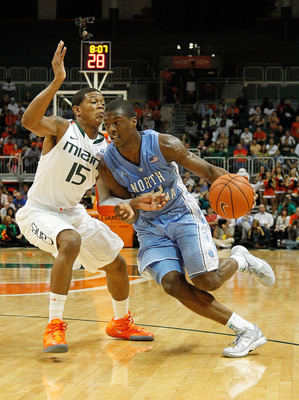 Mike Ehrmann/Getty Images
One thing the Raptors really lack right now is scoring and although he coasts at times, Barnes would add a lot of offense to the small forward position.
Although Barnes is a good shooter, he is most dangerous when he attacks the basket and the Raptors need a player who can get to the line.
Scouts see very few weaknesses with Barnes but would like to see him take over games more with the great ability that he possesses. He would easily be the most talented player on the roster if the Raptors are able to draft him.
Perry Jones III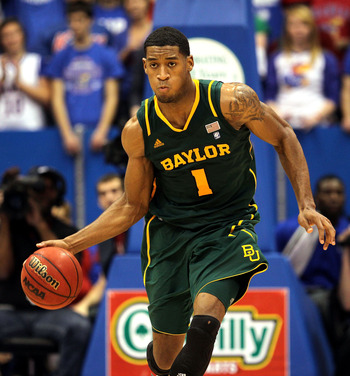 Jamie Squire/Getty Images
Jones III has an NBA-ready body. With Jonas Valanciunas and Andrea Bargnani, adding Jones III would give the Raptors a ton of size in their front court.
At 6'11" and 235 pounds, Jones III has the build to play inside but also has the atleticisim and quickness to be a small forward in the NBA.
The main issue with Jones III is that he's very raw, but he continues to improve every game. If the Raptors were to draft PJ3, he would most likely not be too effective next season, but he definitely has a bright future ahead of him.
Michael Kidd-Gilchrist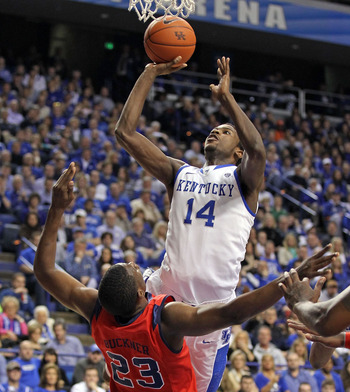 Andy Lyons/Getty Images
The freshman out of Kentucky has been talked about for a long time now.
Playing for one of the top high schools in the country at St Patrick's, Kidd-Gilchrist is a great ball-defender and can guard up to four positions effectively.
He still needs to work on his shot if he's going to be effective in the NBA but he is a hard-working kid with great character and has improved mightily since the beginning of the year with Kentucky. Dwane Casey preaches defense so MKG could make an impact right away.
Jared Sullinger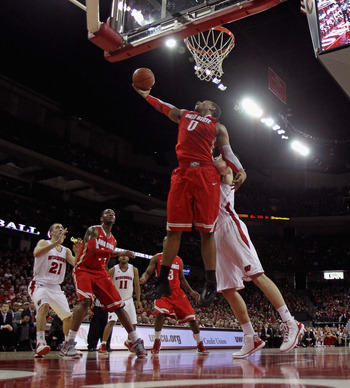 Jonathan Daniel/Getty Images
Sullinger would've been one of the top picks in the draft had he gone last year. Instead, he chose to stay another year at Ohio State.
Sullinger could be scary good in the NBA because he was already a good post-player last year but now he has started to add a deadly three-point shot to his game. Sullinger is also a great rebounder for his size and a great competitor. The Raptors would be thrilled if they could add him to the roster next year.
Keep Reading

Toronto Raptors: Like this team?