NHL Trade Rumors: 4 Reasons the Avalanche Won't Make a Big Move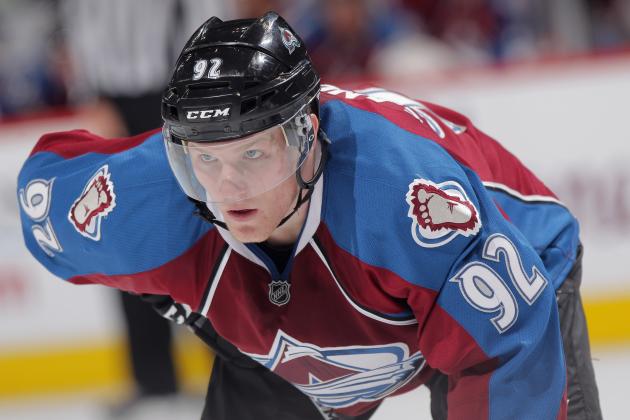 Doug Pensinger/Getty Images

The Colorado Avalanche sit on the very edge of the playoff picture right now and will be one of the teams pushing to make it to the postseason until the very end of the year.
Teams in this position are usually considered buyers at the trade deadline, and the Avalanche do have a specific area of need to address.
The Avalanche need to find a top six scoring forward, preferably a winger, to help scoring depth, and there are a couple of high-profile names out there who would be available.
That being the case, don't count on the Avalanche to pull the trigger.
Begin Slideshow

»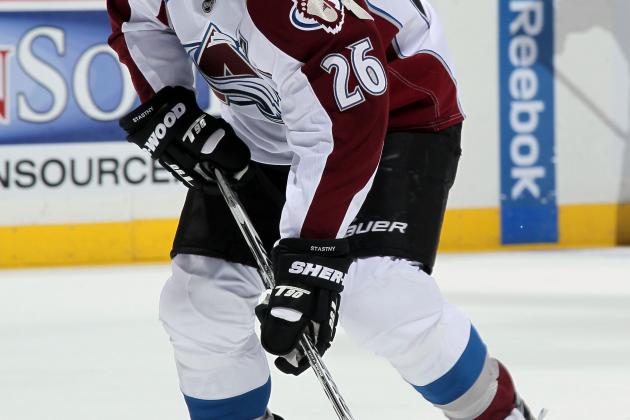 Victor Decolongon/Getty Images

The names that Avalanche fans would love to see come around Denver would require quite a return to acquire them.
It would require sending somebody like Paul Stastny, or perhaps Matt Duchene, to match trade value, and the Avalanche simply aren't going to do that.
Though people love to throw his name around, Stastny isn't going anywhere. He's a leader on the team and his contract is not one that many people are going to take.
Plus, the Avalanche shouldn't even be interested in moving the guy who is second on the team in every major scoring category.
Stastny gets a lot of grief in Denver, mostly because of his contract, but he is still an effective player and a strong leader that the Avalanche would do well to keep.
Duchene, O'Reilly and Gabriel Landeskog won't be going anywhere because they are the core and future of this team.
If somebody were to get traded, it would more likely be David Jones, Kyle Quincey or even Shane O'Brien.
Defense is where the Avalanche have an excess of NHL-capable players, but none of the available names would get a big-time scorer back without some kind of draft picks included, which the Avalanche don't have too many of.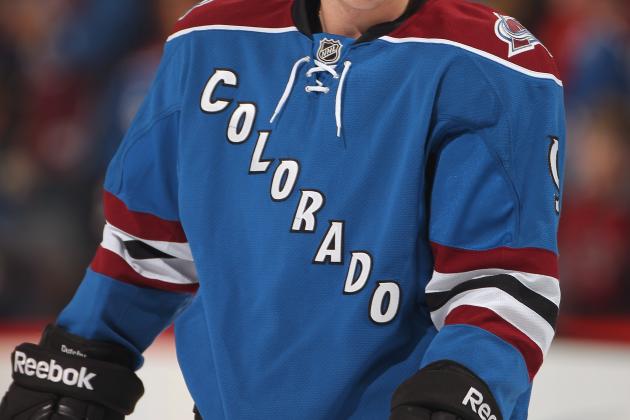 Doug Pensinger/Getty Images

Money? But the Avalanche have the lowest payroll in the league, why should they be afraid of money that a star scorer would bring in?
A couple of reasons. First, take a look at the Avalanche payroll. Colorado currently has a grand total of seven players who have a contract that goes beyond this season.
The Avalanche have only four players who have a contract that goes beyond next season.
Colorado also has the youngest team in the league with one of the more talented, up-and-coming rosters.
The likes of Matt Duchene, Ryan O'Reilly and Erik Johnson are due for pay raises, and big ones at that.
The Avalanche are going to have to re-sign these guys before they will get an accurate picture of what their new financial playing field is going to be.
Plus, nobody knows what is going to happen with the new collective bargaining agreement and what the salary cap is going to be for next season, so committing the big dollars on another team's long-term deals isn't likely to help the Avalanche out financially.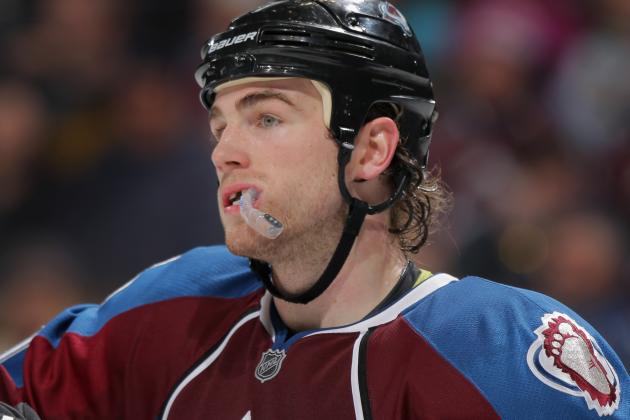 Doug Pensinger/Getty Images

As many strides as the Avalanche have taken this season, and they have taken several, they aren't quite ready to be a big-time player in the playoffs.
They may make the playoffs this season, but the Avalanche are still a few steps away from being ready to make a deep run in the playoffs.
Trades for big names might include younger players and prospects who the Avalanche shouldn't be willing to part with just yet, most notably Stefan Elliott and Tyson Barrie.
Elliott and Barrie have shown promise in their games with the Avalanche this season, but it isn't clear which one is going to develop better or be ready faster, and until that time comes the Avalanche need to let both of them develop in the AHL.
Any trades that would give up some of these guys could come back to bite the Avalanche in the future.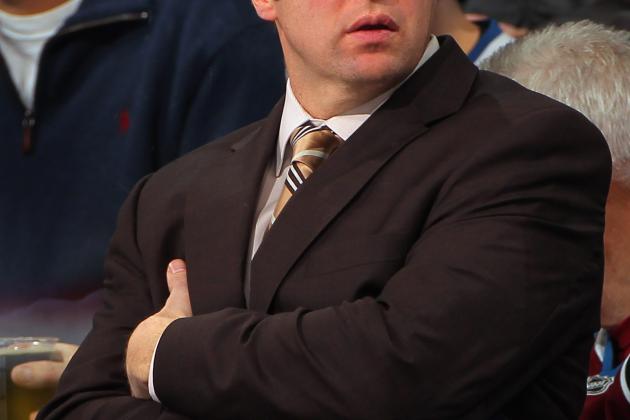 Doug Pensinger/Getty Images

Avalanche fans have seen throughout the season that the Avalanche are capable of skating with the best in the league if they come in prepared and focused enough.
The problem with the team isn't the ability of the players, it's the consistency with which those players show up and are prepared.
To me, this is a direct reflection of the coaching on the team.
Joe Sacco has helped the team perform better this season, but the Sacco just doesn't seem to be a coach who is going to help this team become a contender.
He has helped the team find an identity this season and that has led to some success in the standings, I will give him that, but there are some larger issues with him.
Sacco becomes attached to players who are liabilities and won't let them go until it's too late. Last season it was Matt Hunwick, this year it is Kevin Porter.
Much of his coaching style seems to revolve more around message-sending and making players healthy scratches, and less changing game plans and tweaking systems.
Message-sending can be effective, but if that is your primary form of coaching you're not that great a coach.
The talent is there for the Avalanche; they need a coach who can maximize it.