WWE Elimination Chamber Preview: Predictions You Can Take to the Bank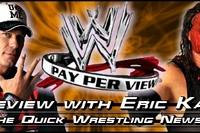 What's up, ladies and gentlemen? My name is Eric Kanes, and I am back here today with my monthly pay-per-view preview. I will break things down and give the realistic odds for each match.
As always, I'll have some fellow QuickWrestlingNews columnists joining me as well. This month, we've got Geddy Cahoon, Dave Scott, George Cushnie, "Primetime" Gregory Bitetzakis, Adam Behan, Nicholas McConnaughay, and Liam Hindmarsh.
Just for fun, I'm keeping track of the amount of predictions the QuickWrestlingNews staff got right for each PPV. Here are the results for the Royal Rumble PPV:

Adam Behan: 3
Eric Kanes: 2
Geddy Cahoon: 2
Liam Hindmarsh: 2
Dave Scott: 2
Nicholas McConnaughay: 2
Gregory Bitetzakis: 2
George Cushnie: 1
Make sure to add me on Facebook for more on that and to keep up with all of my latest columns.
Now, without any further ado, let's get this show on the road!
Begin Slideshow

»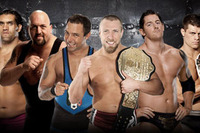 Eric Kanes: On paper, this has to be the worst lineup ever for an Elimination Chamber match. Randy Orton and Mark Henry, two of SmackDown's top stars, were taken out of this match due to injury and Sheamus obviously can't be in it since he won the Rumble, so we've got Santino Marella, a comedy character, and The Great Khali, somebody who can't work a full match. Some people are predicting that Christian will show up and take Santino Marella out. I'm not against the idea as it would give him some momentum upon returning and he wouldn't look too weak if he'd last the full match. If that's not the case, then at least this will give one of the three heels an opportunity to get an easy elimination. We've got three great workers in this match but it's a bit of an awkward situation since they're all heels, so it'll be interesting to see how WWE books this. I think it's pretty obvious that Daniel Bryan will win but I hope Big Show doesn't just destroy Barrett and Rhodes like he did at Royal Rumble.
Eric's Pick: Daniel Bryan
Geddy Cahoon: This one is relatively hard to call. Logic would dictate that it'll be D-Bry. He hasn't been champ very long, and he's relatively over with the fans in his new heel persona. I love him. He works a lot better as a cocky, douche-bag heel. My first inclination would be that Bryan wins underhandedly. However, that was BEFORE he concussed Randy Orton. Orton can be vindictive when he wants to. Anyone remember the "STUPID, STUPID" incident that resulted in the de-pushing of Kofi Kingston? I could see that happening to Bryan. However, whoever the champ is coming out of this, they will most likely be losing to Sheamus at 'Mania. That's why I believe WWE will take the logical route, and have Bryan hold on to the belt, just to lose it to Sheamo at WM.
Geddy's Pick: Daniel Bryan
Dave Scott: Since Randy Orton and Mark Henry have both been taken out of this match for the worst replacements possible I think that it would only make sense for Bryan to win this match. With Khali and Santino in the match, though, this match has became a joke.
Dave's Pick: Daniel Bryan
George Cushnie: Before I start this, how awesome has Daniel Bryan's heel turn been? The chickensh*t heel with a twist. YES!! YES!! YES!! YES!! WORLD… HEAVYWEIGHT… CHAMPION!!! Bryan has been an awesome heel and a great champion on a brand that's not really top-heavy with title opponents for him. They've had him working with two veterans in Big Show and Mark Henry and it's helped him become believable, despite what Michael Cole says. I'll go out on a limb here and say that Santino won't make it into the Chamber. Remember a few years ago when Kofi was on his way to the ring and Edge attacked him, costing him his spot? I can see the same happening here, but with Mark Henry. Rhodes or Barrett won't get the chance to main-event Mania this quickly as they're still too green at this point. Big Show doesn't need it at this stage of his career, but the rub would be nice for the big man. Khali's in there as the special attraction and has no chance of winning. By a process of elimination, (haha…I really make myself laugh sometimes!) setting up a match with Sheamus at WrestleMania, Daniel Bryan will win here.
George's Pick: Daniel Bryan
Gregory Bitetzakis: I am looking forward to this match because I love the variety of opponents involved. To start off, I want to say that I actually like the fact that Santino is in this match and here is why. Once Orton was legit hurt, you knew the person who was going to replace him had no chance of winning. So why not give an opportunity to someone who deserves it? Worst case scenario, he just incorporates comic relief into this match. Best case is he gets an opportunity to actually be utilized and we see what he can do. And hey, maybe he will eliminate someone so who knows, but at least it's a curve ball. He won't win, though, so lets take him out. Now let's start eliminating some more names. The Great Khali has NO CHANCE to win, and to be honest, I don't even know why he is involved. The Big Show is rumored to be in a match with Shaq at Wrestlemania so take him out of the running. I love Cody Rhodes, but with the IC title I don't see him as a threat to win. Once that title leaves him, like Ziggler, I think he will be a legit threat. That leaves us to Bryan with Wade and here is why I am going with Wade Barrett to win the belt. I do not like Bryan as the champion, at least in the way he has been booked. He needs a legit opponent for who I assume will be Sheamus at Wrestlemania. I believe the WWE has dropped the ball on him in a way. He still has an opportunity to be great but to make him the cowardly heel who has not won a match legit in a while and have him be in a title match at WrestleMania would be the wrong approach, in my opinion. Have him become a more dominant wrestler and build him up so when he does get a WrestleMania moment, he will have made himself legit in the eyes of the casual fans. Barrett on the other hand has history against Sheamus and will make for one hell of a match at Mania. I believe at least one title will change in this PPV and Barrett has the tools to hold the belt even if it's for a short time. Barrett pulls the mini-upset and we have a new champion.
Gregory's Pick: Wade Barrett
Adam Behan: This match consists of wrestlers who are just there to fill numbers. Santino and Great Khali are an absolute joke in this type of match and will be eliminated early to make the others look better. I have a feeling Santino may get taken out backstage and replaced by a decent main eventer/mid carder anyway. Daniel Bryan has to win this match due to the fact there are no legitimate contenders involved. Rhodes and Barrett will be fodder for the Big Show and that is a shame. Then what will happen, is just when you think Big Show has it, Bryan will sneak another win and go on to WrestleMania to fight Sheamus. No shock value on Smackdown.
Adam's Pick: Daniel Bryan
Nicholas McConnaughay: This match looks excruciatingly limited, which is unorthodox with Elimination Chambers. Not to say that they're generally filled with a compilation of competitors that are larger than life, but this match has a competitor that can barely move around, and Santino Marella. Cody Rhodes, Wade Barrett, and Daniel Bryan have a lot of work to do if they want to formulate this into a somewhat enjoyable match. Ultimately, there are only two ways that I believe this match can go. Daniel Bryan successfully manages to overcome the odds once again and defend the World Heavyweight Championship, or Big Show successfully regains the championship. Ultimately, I think that Vince McMahon would much rather see two gargantuan competitors lock horns at the grandest stage of them all than to have Sheamus bulldoze over Daniel Bryan. Big Show retains, and begins a feud with Sheamus for the World Heavyweight Championship.
Nick's Pick: Big Show
Liam Hindmarsh: At first, I was really looking forward to the SmackDown Chamber. But then, we have two people in The Great Khali and Santino Marella who really deserve no place in this match whatsoever. Khali has always been bad; the only reason he managed to stay around for so long is that he helps the Indian market. Santino stopped being funny a long time ago. I'm quite frankly surprised that the cobra gets the reaction it does. I actually hope that Christian will return and will at least attack one of them and insert himself into the match, similar to what Edge did a few years ago.
If Khali and Santino are eliminated early, then there is still a chance of seeing a decent match. Big Show is still hunting down Bryan which will probably lead to Bryan's face meeting the chamber walls on a number of occasions. Bryan has been lucky to keep the title during his previous adventures; it will be interesting to see what tricks he can pull out of this match, when there is no escape. I'd like to see a good showing from both Barrett and Rhodes. I think it's important to give each person a chance to be on top in the match, try not to make them look like an after thought. If Orton wasn't injured, I would've had him down to win. With him out, I expect Bryan to pull out the win again.
Liam's Pick: Daniel Bryan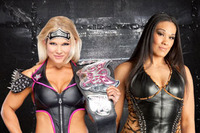 Eric Kanes: The next match on the card is Beth Phoenix defending her title against Tamina Snuka. At least it's not Kelly Kelly or Eve, I guess, but still, this is only a transitional opponent for Beth before she faces Natalya or Kharma (depending on if she can compete) at WrestleMania.
Eric's Pick: Beth Phoenix
Geddy Cahoon: Weird that they decided to start calling her Tamina Snuka due to her push. I also love how a few weeks back, Tamina simply came out on SmackDown and had arbitrarily become a face. The Divas can do that! Anyway, she's getting pushed, and Beth's had it for a while, so maybe Tamina wins and feuds with Kharma?
Geddy's Pick: Tamina Snuka
Dave Scott: I'm not too fussed about this match at all I know these are two of the few women in the division who can pull off a decent match, but still I've never really cared about the Diva's division, even when you had Trish and Lita as part of it. They were a lot better to look at, though.
Nonetheless, they should let Beth hold it until Kharma returns full time.

Dave's Pick: Beth Phoenix
George Cushnie: Wow, there's a Diva's match that's been advertised for a PPV beforehand? Somebody call my mama!! Moving on quickly from my jokes (thanks, I'm here all week!), Tamina's done well over the last few weeks, but it seems as though she's been pushed from nowhere to get a title match.
She's not been the focus of any battle royal wins or feuds like Yelly Yelly, Eve, or the Bella Twins were before they won their respective titles. I'm not saying that she doesn't deserve it, but her push doesn't make any sense to the casual fan.
Phoenix has been dominant as champion, but she's not exactly had any credible opponents, has she? Natalya's her BFF and she's been busy being the Phantom Farter over on SmackDown anyway. Beth's rolled over Kelly, Eve, The Bellas, and Alicia Fox already, so I reckon Beth Phoenix will retain.
George's Pick: Beth Phoenix
Gregory Bitetzakis: OK, I actually am looking forward to this match and before you jump all over me, here is why. I think this is a changing of the guard for the Diva's Division. Away are the barbie doll contenders and in their place are at least some women wrestlers with some talent.
I am praying with the lack of matches on this PPV that they allow this match to go at least 7 minutes and make it worth something. They have a chance to make something out of this division; I just hope they don't drop the ball.
For a winner, I believe a big win by Beth will set up the eventual Kharma/Beth feud to highlight a great match at Wrestlemania so give me Beth in a hopefully lengthy match.
Gregory's Pick: Beth Phoenix
Adam Behan: This is a divas match which I feel may not be a let down. Tamina can perform well in the ring and has the legacy of the "Superfly" on her side. Beth Phoenix is still the most dominant diva in WWE and has no challenges at all.....yet.
Tamina is just a whipping horse to make Phoenix look good like the last six PPVs I have watched. Beth Phoenix will defeat Tamina in 10 minutes with a Glam Slam. I expect Kharma to make her intentions known really soon and the war to begin between the two massive divas on the Road to WrestleMania.
Adam's Pick: Beth Phoenix
Nicholas McConnaughay: I've reached an unprecedented point of apathy for the division, I don't think it's fair to say that I've ever cared much for the Divas, but I do remember a time when I didn't absolutely hate them.
Beth Phoenix has always been overrated in the ring, and Tamina is less than stellar, add the watering down that is acquired from a Divas match, and you get something mediocre.
Beth Phoenix puts her heart in the cards and vanquishes Tamina to the shadow-realm, and nobody even pretends to care. Natalya should get over her flatulence and begin a feud with Beth, as soon as possible.
Nick's Pick: Beth Phoenix
Liam Hindmarsh: At least WWE is putting a somewhat decent performer alongside Beth in this match. Tamina isn't great but I'm pretty sure Beth will help her along. If the match is kept short, it might be decent but I'm not expecting anything special, which is pretty much the standard with diva matches for the past couple of years.
As long as Beth doesn't win due to Natalya farting to distract the ref, I will be happy. I just hope Kharma comes back as soon as possible so she can breathe some much-needed life into the cesspit that is the diva division. Beth wins and the crap continues until Kharma comes home.
Liam's Pick: Beth Phoenix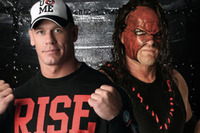 Eric Kanes: I'm still not sure where they're going with all of this. Everything that's been happening should logically point to a John Cena heel turn but dammit, this is John Cena and you know he's going to cut the generic promo about how much he loves his fans this Monday.
Still, if after kissing his best friend's girl, attacking a handicapped guy, and watching that guy get killed, John Cena doesn't "embrace the hate," all of this would have pretty much been for nothing. Either way, he's winning for sure since he needs momentum going into his match with The Rock at WrestleMania.
Eric's Pick: John Cena
Geddy Cahoon: Well, here we have another Kane Ambulance Match. This guy loves being able to take his victims to the Emergency Room after beating the piss out of them. It's WrestleMania season, so it's about time for this feud to wrap up. But how will it wrap up?
There's a couple of ways I could see this going down. First is obviously Cena going over clean after a hard battle, never embracing the hate, and going on to feud with The Rock. But I see a second option that's much more interesting, though not as likely.
Have Cena about to win, but Zack Ryder runs out and attacks him, his anger having gotten the better of him (not necessarily a heel turn for Ryder), but have Cena just kick the crap out of him, kind of like when Benoit had to attack Eugene with the chair when he was helping Evolution.
Cena, upset and angry that he just attacked his best friend, snaps and annihilates Kane, winning the match. He silently walks out. The following night on RAW, he somberly announces that Kane "won," because Cena has embraced the hate, and hurt his friend.
Have him as a silent, angry pseudo-heel until The Rock starts showing up again. Again, not really likely because of Ryder's injury, but it would be cool. At any rate, Cena probably wins. Feud'll be over after this PPV.
Geddy's Pick: John Cena
Dave Scott: At the Royal Rumble, I called for Kane to win, but this time I think it would make more sense to see Cena win. Having Cena lose to Kane wouldn't make him look too great with his match coming up against The Rock.
I expect a decent match here though for what it is worth, but expect Cena to come through with the win.

Dave's Pick: John Cena
George Cushnie: This feud's been really interesting for me. Kane's return behind the mask has been a nice surprise, especially now that he's back to being the twisted monster heel again.
I didn't really understand why he returned as a heel when it was Mark Henry who took him out last summer, but then again WWE doesn't like us to remember the past or be logical, do they?
The Big Red Machine has been whipping Zack Ryder's ass left, right, and centre since he returned, because Ryder and Cena are friends and Kane wants John to "Embrace the Hate."
Since their match at the Rumble, there's been very little physical interaction between the two guys, which is supposed to help build the anticipation for this match.
There's not been an Ambulance Match for almost 10 years; the last one was with Kane and Shane McMahon during the tail-end of the Attitude Era. It's basically a mix between a Stretcher Match and a Last Man Standing Match. There won't be any blood in this one, but there'll be plenty of physicality.
It's highly unlikely that Kane will win here, as WWE will want to send Cena into his Mania match with The Rock with momentum, so I'll go with John Cena as the winner.
George's Pick: John Cena
Gregory Bitetzakis: Ahh okay, this is the easiest match to predict on this card and if anyone says otherwise, they are just crazy. We know what match is at the next PPV, and there is NO WAY CENA WILL LOSE BEFORE IT.
This will be the typical "Cena goes nuts" match, he destroys Kane to "overcome the odds", puts an end to this soap opera story and sets up a month where there is a reminder every 5 minutes that he will fight The Rock at WrestleMania. You will hate the press this match will get after the PPV.
On a side note, I am kind of curious if they will incorporate Ryder at all in this match, but honestly, I hate the way he has been used in this feud so I hope we won't see him.
Gregory's Pick: John Cena
Adam Behan: John Cena battles Kane in an ambulance match for their second PPV battle in a row. Kane has had a build up consisting of bashing Zack Ryder, whereas John Cena has just done nothing at all except kiss Eve.
The only logic I can see continuing on this rivalry is to finally turn John Cena into an unstoppable madman before the clash at WrestleMania.
I have a bad feeling Kane will job in this match to put Cena over as a legit threat to The Rock. John Cena will defeat Kane and do something crazy to win the match like normal.
Adam's Pick: John Cena
Nicholas McConnaughay: I really don't know what to think about this match if I were to tell you the truth. The feud has had glimpses of sheer brilliance with teasing the idea of John embracing the hate, but at the same time it hasn't maintained the seriousness necessary for anything tangible to be acquired.
The primarily example would be the nearly painful segment that concluded RAW; it wasn't a bad idea, Eve kissing Cena, Zack whining about it, and continuing forth with that. Unfortunately, it was poorly delivered, and Zack Ryder's looked like a bigger goof than usual through it all.
John Cena successfully "embraces the hate" by decimating Kane, to conclude what was a disappointing feud.
Nick's Pick: John Cena
Liam Hindmarsh: Well, it's certainly been a long time since we last saw an Ambulance match in WWE. Kane vs. Shane McMahon was actually a pretty good match. Looking at the concept of an ambulance match, it should be a decent match.
Beat your opponent down enough so you can put him in an ambulance. Makes for a decent brawl, maybe even some action in the crowd and backstage.
This has been an up-and-down storyline with some very good bits and some very bad bits. For what it's worth, it has served its purpose to give us a more intense version of John Cena rather than poop-joke Cena.
The use of Zack Ryder has been interesting and the bad acting from Eve has been nothing short of awesome. Whatever has gone on, it seems that Kane has fulfilled his quest to get Cena to embrace the hate.
The feud will probably end at the PPV so Cena can focus on The Rock at WrestleMania. I have Cena winning this but I'm looking forward to the finish. I can see something big happening; something which shows Cena truly embracing the hate.
Liam's Pick: John Cena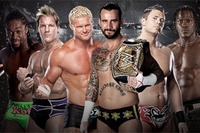 Eric Kanes: Here we've got what could potentially be the greatest Elimination Chamber match of all time. We've got six very strong workers here and I can't see any one of them being a detriment to this match at all.
It should be a very fun, fast-paced match regardless of what happens. Now, my pick for this match comes down to either CM Punk or Chris Jericho. That much is obvious.
At the end of the day, I'll have to lock in Chris Jericho as my pick because he is sixth so he could come in, pin CM Punk after he fought for the whole match, and this sets up their match at WrestleMania perfectly.
If CM Punk won, Jericho would really have no reason to get a WWE title shot at WrestleMania, and this way, there's much more sympathy for him as the face so I think Jericho is the logical way to go.
Eric's Pick: Chris Jericho
Geddy Cahoon: This is probably the easiest match on the card to call right now. Kofi Kingston has absolutely no shot. R-Truth is going to be a comedy mid-carder at best.
Miz has some massive heat right now for being an obnoxious "frat boy," and Dolph Ziggler will get his push again come MiTB.
That leaves Punk and Jericho. And it's going to be Punk. Jericho has a lot of success winning Chambers, but here's the thing: If he wins, he's dropping it to Punk at 'Mania anyway. The feeling is that Jericho's leaving again after WrestleMania.
So if Jericho wins, it'll just be another one of those annoying slingshot back-and-forth title changes like the summer. Also, Punk will be a main eventer for years. Jericho doesn't need it. I expect a solid match, but Punk's winning.

Geddy's Pick: CM Punk
Dave Scott: This match, I believe, will be off the hook. They have six great workers in one match, this match is booked a thousand times better than its Smackdown counterpart and I believe will not disappoint.
All the guys will get their spots in and it will come down a Jericho and Punk ending. I think it could go either way with Punk or Jericho, though I feel it would benefit Punk more to win the match. But who knows? But I'm gonna go for Punk.
Dave's Pick: CM Punk
George Cushnie: Of the two chamber matches, this is the one I'm most looking forward to. Having said that, it's not much of a compliment when you see the other one! Logic here says that either Punk or Jericho will win the Chamber match to set up the match that we all want to see at Mania.
Miz will more than likely get buried thanks to his botched catch on Truth last week. Kofi will end up being the spot-junkie in this match, climbing up the chamber, and pulling off some eye-catching high-risk offense.
Ziggler will work his ass off as usual and be the most consistent performer in the contest, lasting longer than anyone else, but I honestly can't see anyone other than Punk or Jericho winning here. Jericho's got the advantage being last in the chamber, but Punk's had an awesome 14 months to this point.
Kofi or Miz will probably get eliminated first, but the order from there is anyone's guess. Can you tell that I'm rambling because I don't know who to pick? Haha…If you pushed me, I'd have to pick CM Punk.
George's Pick: CM Punk
Gregory Bitetzakis: This match has the potential to be great with the names involved tet it really only comes down to two people who will be the focus of this match so let me remove some people right off the bat.
Kofi Kingston, you spoke on Monday about being overlooked, and yes you are, and it will show in this match. Besides the couple of high flying spots, you are not winning. R-Truth, I love ya, and you are hilarious, but nope, you're out too.
Wow, how the Miz has fallen. Last year, he was getting ready to headline WrestleMania and now he has a one-way ticket to Money in the Bank. I have no idea why he is in the doghouse, but bottom line is he is not winning.
While Ziggler keeps showing his talent week after week, he is currently overshadowed by the two guys with the best chance to win, CM Punk and Chris Jericho. Jericho has the advantage with being the last in the Chamber, but I still feel Punk will retain and here is why.
I think if Jericho were to win, it would lead to Punk winning at WrestleMania, which I do not think the WWE would do. I think it will be Jericho's time, just not until WrestleMania, so Punk wins to set up their match at WrestleMania.
Gregory's Pick: CM Punk
Adam Behan: The Raw Elimination Chamber match will be the hardest match to predict so far, as it has the most star power. Ziggler, Miz, Truth, Jericho, Punk, and Kofi Kingston will put on a great performance, the latter specifically. I see Ziggler and Miz being the fodder in this match and being eliminated early a la Rhodes and Barrett.
We all know it will come down to Jericho and CM Punk, anything different would be a surprise to me. I am going to go out on a limb and say CM Punk to retain and an attack after the match, or on Raw will keep this story going onto WrestleMania.
WWE has not had many title changes on PPV in recent memory and I am banking on that to remain the same all the way through to the big PPV, WrestleMania.
Adam's Pick: CM Punk
Nicholas McConnaughay: It's showtime! Probably the only match that I'm looking forward to on the card. I do think that Kane vs. John Cena will be okay, but not holding a candle to this match. Every competitor involved is capable of having a five-star classic, minus two individuals, and you don't have to like it but that is the awesome truth.
Much like the previous chamber, I've only been able to construct two scenarios in my head. Chris Jericho successfully wins the WWE Championship by lastly eliminating CM Punk through shady tactics, or CM Punk and Jericho duke it out before Punk walks out with the victory.
I'm a little uneasy, because even if they're just two concepts, they're both so likely to happen. I'll go with one way or another, CM Punk walks out with the WWE Championship.
Nicks Pick: CM Punk
Liam Hindmarsh: On paper, this is the strongest match on the card. We have six people who all have the ability to put on a good match. We have mini feuds in the match with Punk/Jericho and Truth/Miz.
Just like with the Smackdown Chamber, I think it's important that each guy has their moment of dominance in the match to avoid becoming an afterthought.
We know guys like Kingston and Ziggler aren't winning but still, let them show us what they can do in a chamber. Miz and Truth will more than likely be wanting to tear each other limb from limb. The match is set up real nice.
For me, there are only two possible winners in this match. It's going to come down to Punk and Jericho. More than likely, they will be the final two in the match. Give them five or six minutes when they're the only ones left.
Give the fans a little preview of what's to come at WrestleMania. I'm going to go with Jericho to win, to set up Punk's rematch at WrestleMania.
Liam's Pick: Chris Jericho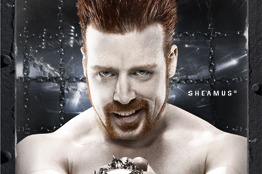 As always, here are some bonus questions for our readers:
Which match should be added to the card?
Eric Kanes: I'll go with Jack Swagger vs. Brodus Clay for the US title. Obviously that's not going to happen because they've already given up on Brodus for whatever reason, but why not?
I bet a lot of the people reading this don't even know that Jack Swagger is US champion, as he hasn't even been on RAW since winning the title. Something like this would give both guys and the US title a much-deserved PPV spot.
Geddy Cahoon: SOMETHING with Jack Swagger. He's the US champ, and he's been slumming it on Superstars ever since he won the freaking belt. It's goddamn ridiculous.


Dave Scott: Would have added a a tag title match in here: maybe a four team tag match. Epico and Primo, Hunico and Camacho, Curt Hawkins and Tyler Reks, and The Usos. Give all the teams a little bit of PPV experience and show that the tag titles still mean something.


George Cushnie: I'm begging someone to make the mid-card titles mean something again, which means they should be defended on every PPV. These titles were just as important in the 80s and 90s as the WWE/World Heavyweight Title and they should be again.
An Intercontinental or United States title run would usually mean that the champion was being groomed for a main-event run at some point. Nowadays, it seems like there's more importance associated with winning the Rumble or MiTB than there is with winning a mid-card title.
Then again, there's no point adding a match for these titles if there's not a credible feud to back it up. Getting back to the question, they could've done a match here with Jack Swagger and Sheamus as a "Brand Challenge" match or have Primo/Epico defending against The Usos.
Gregory Bitetzakis: Why is Sheamus not in a match? He should be in a feud setting up his match at WrestleMania. I do not care who he faces he just should be in the spotlight after winning the Royal Rumble, and the fact that he is not just blows my mind.
Put him in a match with Mark Henry and let them brawl, that would work. Just something with Sheamus, that is all I ask.
Adam Behan: The U.S. title and Tag Team titles have looked so poor lately, not even making Raw programming. To make it up, a six man tag match where all titles are on the line would be great. The champions Jack Swagger, Epico and Primo versus "The Funkasaurus" Brodus Clay and The Usos.
A match with these stars would get to show us some high flying skill, some technical wrestling, some power moves, and be just generally fun. Unless championships are defended on major PPVs, they become meaningless and that is poor for the future.
I would book the match so Swagger pins/submits Jey Uso after dirty tactics on Epico and Primo's behalf. On a side note, I would book Drew McIntyre to take Santino out and participate in the chamber match in his place.
Liam Hindmarsh: I said it during the Royal Rumble predictions. The tag team champions need exposure on live television. Primo and Epico should face The Usos. Just give them 10 minutes and let them put on a show. The tag division is never going to grow if the WWE won't allow it to grow.
The tag team championships are pretty much worthless at this moment in time. It won't do any harm to feature the champions on a PPV to try to bring a little bit of prestige back. It's going to be a long road to revive the tag division, but WWE has to start somewhere.
Which match will steal the show?
Eric Kanes: It's got to be the RAW Elimination Chamber match. All six guys work at a very fast pace and are just great workers in general, so I can't wait to see how it goes down.
Geddy Cahoon: Probably that RAW chamber. It's got the best workers in WWE right now in it. SmackDown usually steals these ensemble matches (MiTB and 2011 Chamber) but I think it's RAW's year this time, as we're surely in for an awesome Jericho/Punk showdown.
Dave Scott: Most definitely the Raw chamber match, without a doubt. Has all the ingredients to make a brilliant match. Will have high-flying spots, near falls, dodgy decisions, and I'm sure some kind of controversy involved!
George Cushnie: This is probably the easiest question of the year; the RAW Chamber match will steal the show. Each of the performers is a top-class athlete and four of them have already been either a WWE or World Heavyweight Champion.
The only ones who haven't are Truth and Kofi. The RAW Chamber match will be the closest one because each of the guys is a credible main-eventer and they're all more than capable of stealing the show. I'll be REALLY surprised if this match isn't four stars or more.
Gregory Bitetzakis: I hope the Divas match gives us something different than usual, but I think the CM Punk vs. Chris Jericho vs. R-Truth vs. The Miz vs. Kofi Kingston vs. Dolph Ziggler Chamber match will steal the show.
They have many great wrestlers in the match and Chamber matches always entertain me. I hope they give everyone an opportunity to shine and we see a great finish.
Adam Behan: I am going to go where the star power is and choose the Raw Elimination Chamber match. Jericho and Punk's rivalry will heat up inside of the cage and get fiery enough to make the crowd go wild. Both are big faces in the eyes of the WWE Universe.
I foresee Kofi being the talking point afterwards because I am just sitting here thinking about what that man could do in a cage. He has performed marvellously in ladder matches and who can forget the Kofi Kingston Rumble handstand? He will shine brightly at the end of this match and will hopefuuly go after the U.S. belt.
I would love to talk about what Ziggler and the Miz may do; however, I feel both of these men aren't in WWE's good books and cannot win. R-Truth is just going to be a quacky quacky weirdo who will hit big moves, make us laugh, and eliminate Miz eventually.
This match will be remembered more than the rest, purely due to star power alone. The other matches just do not interest me in comparison.
Liam Hindmarsh: This is a pretty simple answer. The Raw chamber will steal the show. As I said earlier, it's the strongest match on the card. Chamber matches are rarely bad and with the people in it and the feuds within it, we have a quick guy in Kingston who will provide the high flying spots.
Miz and Truth both want a piece of each other and Punk and Jericho are both claiming to be the best in the world. I expect to see a fast pace with plenty of action which is sure to keep the fans happy. Something spectacular will have to happen in the other matches to upstage this one.
Will you be ordering this PPV?
Eric Kanes: Yes. The Chamber matches are usually always quality, so I'm looking forward to seeing them.
Geddy Cahoon: Nope. Not enough build, weak card, it's a transitionary PPV, take your pick really. There's nothing enticing me to drop 45 bucks here, especially right after I got the Royal Rumble three weeks ago. It's not realistic for WWE to expect anybody to do that.
Dave Scott: No. But only because I'm not going to be at home for the weekend. Going away for a lads weekend down south to get my drink on for three days straight so instead of watching this, I'll no doubt be passed out somewhere in a pool of blood, sweat and urine, well I can only hope. Haha!
But regardless of if I was here or not, Sky Sports are showing this one as a non-PPV so I would have got to watch it without paying the PPV costs anyways.
George Cushnie: I don't really want to answer this question, haha! Technically, I won't be ordering it because, for all of the readers in the UK, we're actually getting this PPV for free on Sky Sports 1 at 1 a.m. on Monday morning. It really annoys me that WWE has the audacity to charge its US & Canadian fans $40.00 for a four-match PPV (and they wonder why their buyrates are so low?).
If this was on Sky Box Office in the UK, there's no chance in hell that I'd be ordering it, but because we're getting it for free, then I might Sky+ it and watch it before next week's RAW.
Gregory Bitetzakis: I believe it will be a usual guys night to watch the PPV, order Domino's, and drink beer. I am looking forward to this PPV and they seem to always throw us a curveball before WrestleMania, so I will absolutely check it out.
Adam Behan: No, no, no, no, no, no. This is just a repeat of the Royal Rumble except in a cage. No title changes, a poor build, and a weak card have set my decision in stone. Unlike the Royal Rumble, I will not change my mind last minute and order it for $35. Just too much to pay for a rubbish PPV.
Liam Hindmarsh: No, I won't be ordering this PPV. Being in the United Kingdom, this is one of the shows that we get for free. It's a good little deal seeing that Elimination Chamber is usually one of the stronger PPVs WWE puts out each year. If it wasn't free, I still would probably buy it.
The two chamber matches sell the show and with an interesting ambulance match, it could be a good show. I have optimistic hopes going into this show and hope to be pleasantly surprised.
This is the final stop before WrestleMania so the WWE needs to pull a good show out, to carry on the set up going in to WrestleMania.
______
That's all for today, folks. Make sure to leave us feedback to let us know what you think. Until next time, I'm out!
If you enjoyed this column, make sure to add me on Facebook to be notified of all future columns.
Add Geddy on Facebook for more of him.
And of course, check out my site: QuickWrestlingNews.com.