5 Weapons That Will Lead Miguel Cotto to a Victory over Floyd Mayweather Jr.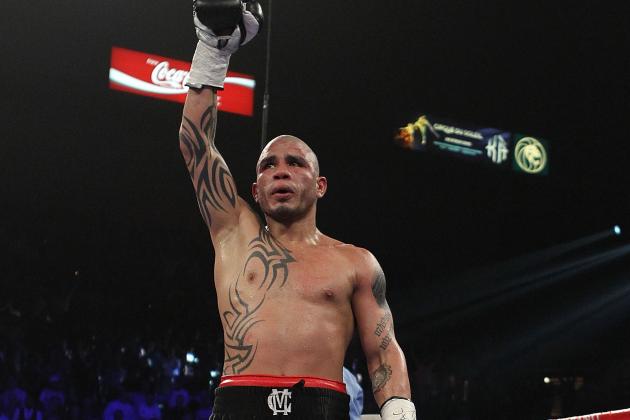 Al Bello/Getty Images

On May 5th of this year, Miguel Cotto will meet Floyd Mayweather Jr. at the MGM Grand in Las Vegas, Nevada.
This fight will be a clash of two proven warriors and will surely be a treat to boxing fans around the world. While Mayweather is the clear favorite to win, Miguel Cotto has a few weapons up his sleeve that can, and will, lead him to a convincing victory.
Begin Slideshow

»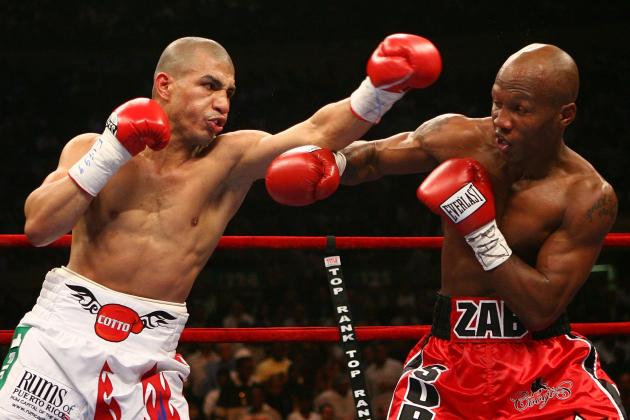 Nick Laham/Getty Images

This was the most important weapon that Cotto utilized in his defeat of "Sugar" Shane Mosely. Cotto was able to match Mosley's impressive hand speed and simply out-boxed him for a convincing win by decision.
Miguel Cotto's jab contains more power and speed than any other jab Mayweather has ever seen. He does a great job of using it early in fights to create openings and to set up some of his crushing power shots.
Cotto's jab will prove to be a problem for Floyd all night long.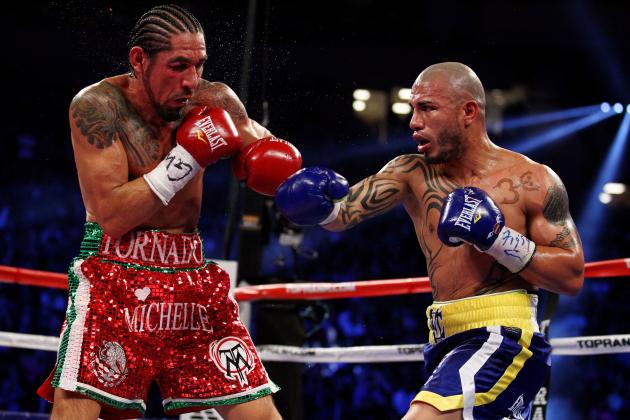 Al Bello/Getty Images

Cotto is a natural left-hander who fights orthodox and has the ability to switch hit throughout the fight. He also adapts very easily and can come forward or strike from a distance depending on the circumstances. He can basically fight "big" and use his size to overpower an opponent, or fight "small" and use his speed and move in and out.
Although most may feel that Cotto is nowhere near Mayweather in terms of speed, that isn't entirely true. Miguel Cotto trains for speed and never concedes that advantage no matter who he is fighting.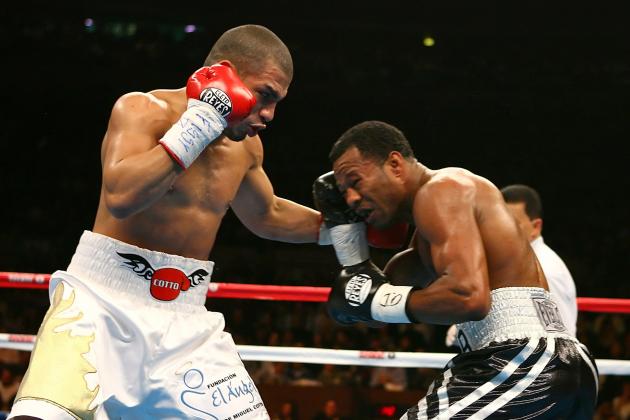 Al Bello/Getty Images

Miguel Cotto possesses one of the best left hooks in the sport of boxing. He has used it time and time again to beat opponents into submission and this fight will be no different.
Mayweather has faced his share of tough fighters throughout the course of his career. In almost all of them, he was the favorite to win because he was superior fighter. That is not the case with this fight as Cotto's left hook alone poses as the biggest threat in Mayweather's now legendary career.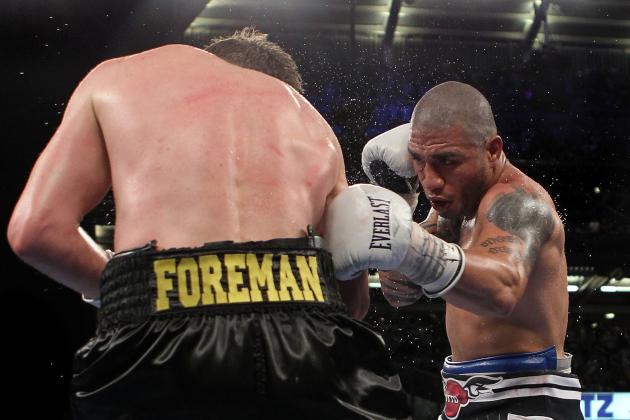 Al Bello/Getty Images

It's no secret that Mayweather has blazing hand speed. He is a great counter puncher and an outstanding defensive fighter. This is where Cotto's body punching plays a vital role in his success.
Anyone that knows boxing knows that the key to beating a speedy fighter is attacking the body throughout the whole fight. It would be foolish of Miguel Cotto to go "head hunting" against Mayweather, as that will surely lead to an embarrassing defeat.
Consistently going to the body is probably the biggest key to Cotto wearing Floyd down and ultimately winning the fight.
Al Bello/Getty Images

Although this is not a physical weapon, it is the most important weapon of them all.
Floyd Mayweather Jr. is the smartest fighter in the sport of boxing. He has the ability to make adjustments and adapt to an opponent's strategy much like Cotto, only slightly better. There is absolutely no way that Cotto can out think Floyd in the ring.
However, what Cotto can do is will his way to a victory. He has the heart of a lion and a warrior's mentality. Cotto never backs down and is a proven champion.
If he utilizes all of these weapons to the best of his ability, May 5th, 2012 Miguel Cotto will hand Floyd Mayweather Jr. the first loss of his career.