NBA Trade Rumors: Why Los Angeles Lakers Need a New Point Guard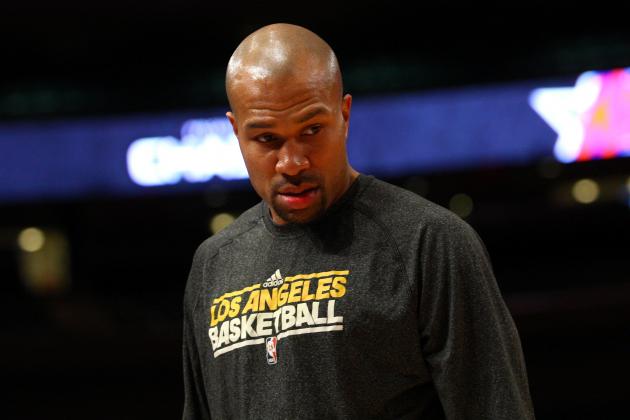 Chris Chambers/Getty Images

The missing piece for the Lakers, not just this year, but for several years now, has been a good point guard; someone who can feed Kobe and the bigs consistently, be another scoring threat and defend the new generation of floor generals.
The last great point guard LA had was Magic Johnson, followed by some good players in Nick Van Exel and Derek Fisher.
After 15 years in the league, Fisher has little left in the tank. Steve Blake is inadequate. And youngsters Andrew Goudelock and Darius Morris are just that—young, and not ready to lead the Lakers.
The Lakers have the assets to be buyers at the trade deadline, and although there will be options after the season, a new point guard is just what they need to bring the team together and make this season count as much as possible in the pursuit of a championship.
Begin Slideshow

»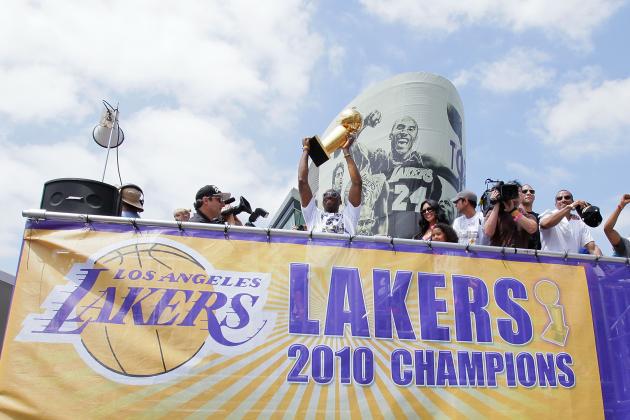 Noel Vasquez/Getty Images

Kobe is 33-years-old and has been continually banged up the last few seasons. Metta World Peace is also 33. Pau Gasol is 31. Fisher is 37.
The careers of these core players are all going downhill at varying speeds. Getting a good, young point guard would transform the Lakers back into legitimate championship contenders immediately, as well as put a little more time on the clock for Kobe and Pau.
The Lakers' veterans don't have much time left in the league with or without a new point guard anyways. Any season now might be their last, and the team needs to make this season count if they want to get one more championship for the old guys.
Doug Pensinger/Getty Images

The basketball often stops moving around when it gets to Kobe. Although he has gotten better at distributing the ball, Bryant still ends up holding it too much to the detriment of the team.
With Gasol and Bynum, the Lakers have one of the best frontcourts in the league. A point guard who can get Kobe his appropriate amount of touches, as well as keeping the big men fed, would make the offense both more efficient and more potent.
LA is currently 23rd in the league at 92.5 points per game. A lot of that is due to inefficient distribution of the ball, and with a new point guard, that statistic would quickly improve.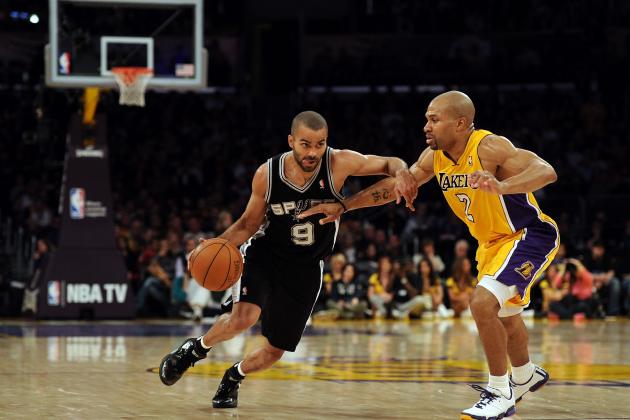 Harry How/Getty Images

He was never as fast or as quick as them, but Fisher used to be able to at least stay in front of speedsters like Tony Parker and Russell Westbrook.
That is no longer the case.
The team has been so bad at guarding other point guards that it is costing them games already, with the most recent example, Jeremy Lin torching the Lakers for 38 points.
Putting Kobe on the opposing 1-guard isn't a solution because it creates a mismatch that hurts the team more than it helps, and the Lakers need more of his energy on offense.
If anything, getting a new point guard who can play some defense would be a big improvement by itself.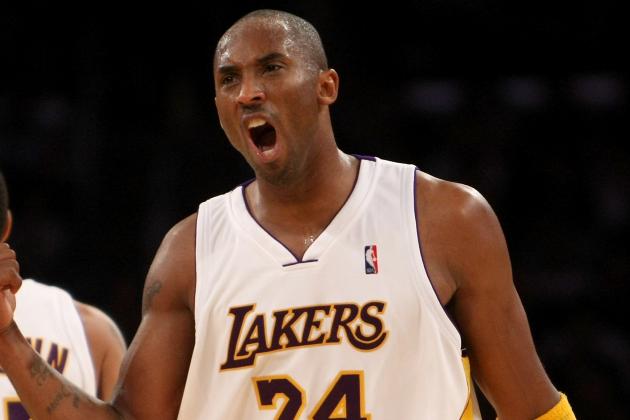 Stephen Dunn/Getty Images

Of everything that can be said about No.24, from his admirers and haters, the fact that he wants to win more than anything, is undeniable.
The Lakers have been linked to numerous point guards the last several months, but that doesn't mean Kobe would accept any deal to bring one in.
Whatever happens, LA needs to improve its chances of winning a championship rather than blow up the team and build for the future. Keeping Kobe focused and appeased would be better than him complaining about needing to make a move.
Getting a reputable point guard for the right price would be the way to do it.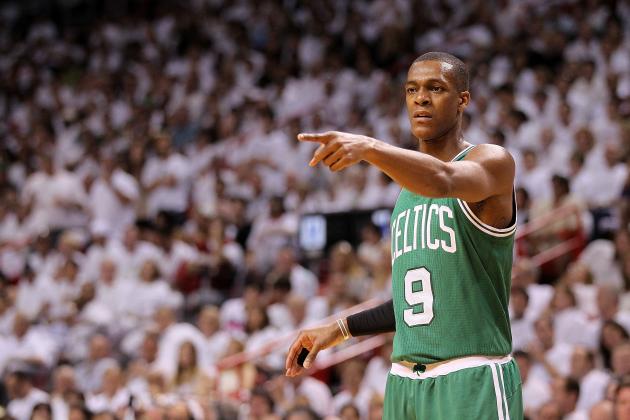 Mike Ehrmann/Getty Images

Devin Harris: Harris hasn't played well this year, but has a relatively inexpensive price tag. He has the ability to create off the dribble and attack the basket and is rock solid defensive player.
Ramon Sessions: He is an unselfish player, a pass-first point guard and a good defender. However, he's not a great shooter, and the Cavs would probably want at least a first-round pick for him.
Rajon Rondo: Imagine him penetrating the lane, then dishing a perfect ball to Bynum for the slam, or out to one of the shooters for a corner three. He has quick hands for steals, and is a nightly triple-double threat.
Aaron Brooks: He might be the best option of all the point guards here. He possesses amazing speed and an explosive first step. Brooks is also a good shooter, can create his own shot and is a scrappy defender. But he's still in China, and who knows when he'll be back?
Gilbert Arenas: Agent Zero can definitely score. But he has a tendency to dominate the ball, and besides the locker room gun altercation a few years ago, it's questionable how much he has left after an injury-riddled career.