FC Barcelona: 8 Reasons to Believe They Can Catch Real Madrid in La Liga
Jasper Juinen/Getty Images

Barcelona's 5-1 thumping of Valencia on Sunday showed that Barca will fight to the very end in La Liga.
Despite the victory they remain ten points behind league leaders Real Madrid meaning that catching them will be a tough ask.
Barca are used to dominating and they will fight to the bitter end to reclaim their trophy.
Here are 8 reasons why Barca should believe they can still win La Liga.
Begin Slideshow

»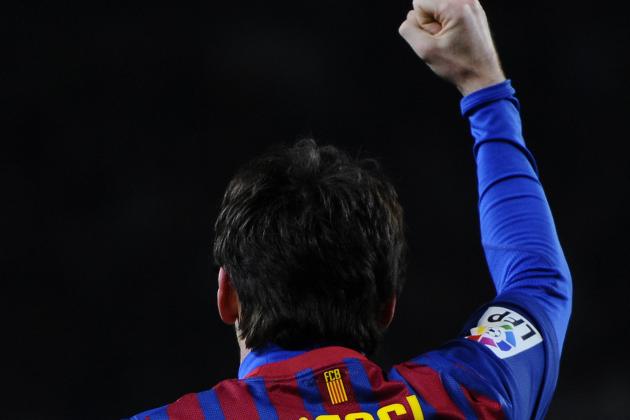 David Ramos/Getty Images

In Messi, Barcelona have the best player on the planet—one who possesses the ability to become the greatest ever footballer.
The Argentinian's performance against Valencia was a joy to behold, as his four goals sent a warning to Real Madrid that they must not slip up.
Messi can control a match all by himself, and with the best player in the world at their disposal, Barca cannot be written out of the title race.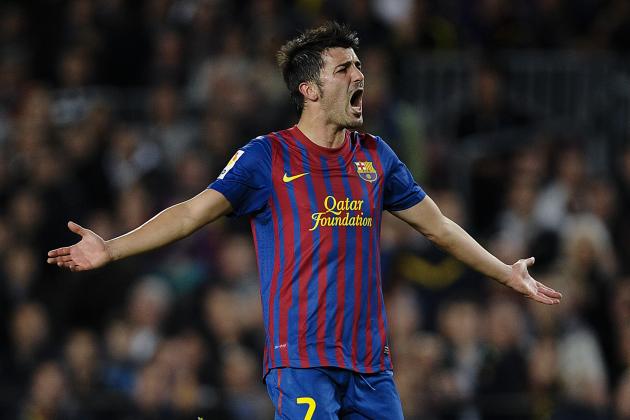 David Ramos/Getty Images

It is easy to say that Barcelona would not be behind Real Madrid if injuries had not played a part. However, I do believe it is fair to say that this has contributed to their inconsistent league form.
Both Iniesta and Busquets are returning from injury at the right time, and while they may take time to return to form, they will be a major boost.
Pedro and Ibrahim Affelay should return to help the Barca ranks, and while David Villa is unlikely to contribute as much as he would have liked, he is expected to return at some point before the end of the season.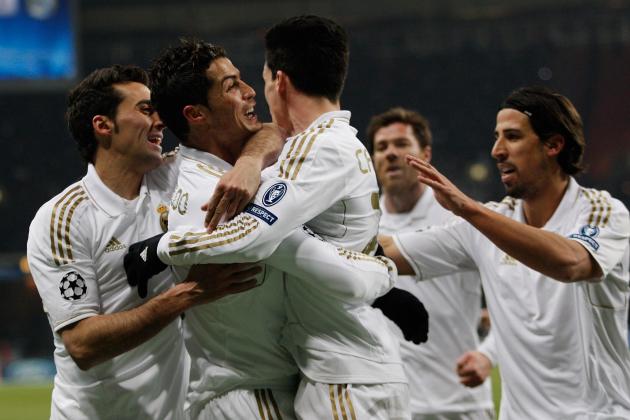 Harry Engels/Getty Images

Jose Mourinho was brought to Madrid to close the gap between Madrid and Barcelona.
Judging by this season, he appears to be doing an excellent job, but it is important to stress that Real Madrid have not won the La Liga title since the 2007-2008 season.
As Madrid approach the finish line, it is likely that the reality of the situation will add extra pressure, and we should not be surprised to see them stumbling as La Liga comes towards its end.
Barca must look to capitalise on this.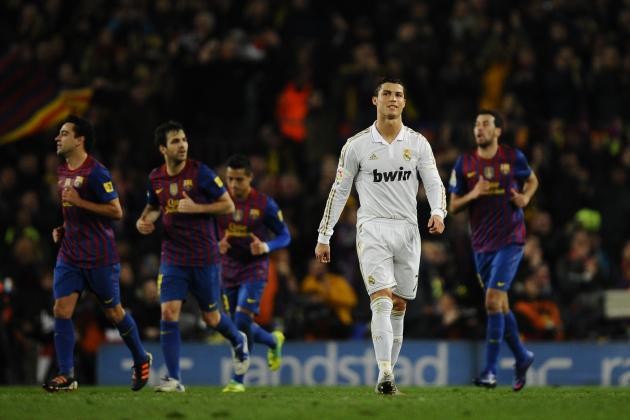 David Ramos/Getty Images

There are still plenty of points to play for, and all Barcelona can do is win their matches.
This is easier said than done, but stranger things have happened.
In the 1997-1998 Premier League season, Manchester United were 11 points clear of Arsenal in March, and it was deemed a foregone conclusion that United would add another league trophy to their cabinet.
Arsenal ended up winning the league by a single point, emphasising that nothing is won until the very end.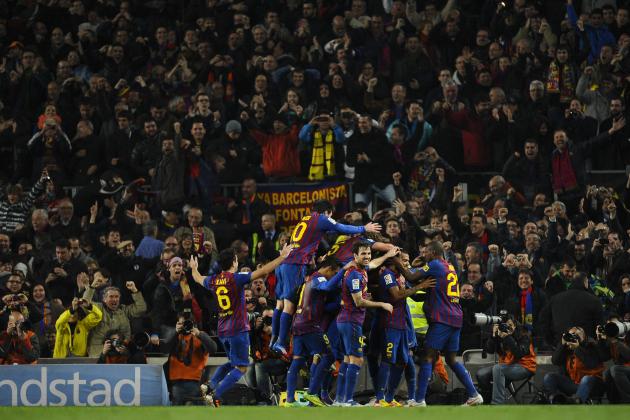 David Ramos/Getty Images

Barcelona must beat Real Madrid in April if they are to catch them.
I am sure that manager Pep Guardiola would take the three points in any way possible, but the manner of Barcelona's performance could be crucial.
Barca must look to humiliate Real Madrid, as this may have a significant psychological affect on their opponents.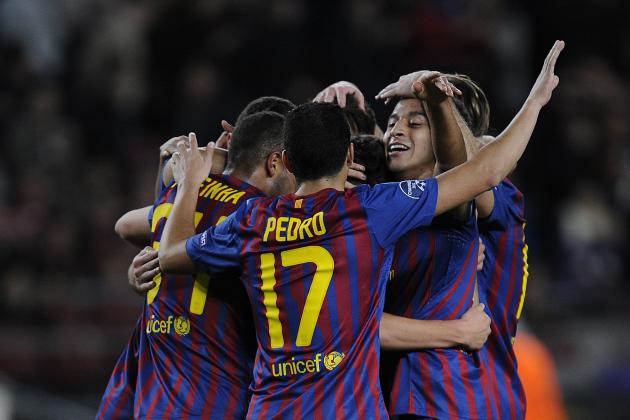 David Ramos/Getty Images

Despite inconsistent form this season, Barcelona remain the favourites to pick up the Champions League title in May.
This is testament to the character of their squad that, despite their league struggles, they are tipped to remain as the Champions of Europe.
Their first-leg tie at Bayer Leverkusen illustrated Barca's dominant play in Europe, and further progression can only be positive to their league challenge.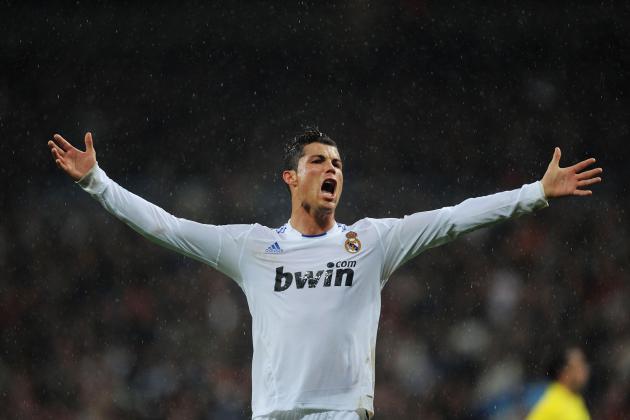 Denis Doyle/Getty Images

If Real Madrid are able to hold off Barcelona's challenge, then they will deserve to be called La Liga champions.
However, they have some very tricky games to come, and there is every chance that points will be dropped.
Los Blancos face tough matches against Sevilla, Valencia, Atletico Madrid and Villarreal, on top of a potentially massive game at Camp Nou against Barca.
Pep Guardiola's men must be ready to capitalise when Madrid inevitably drop points.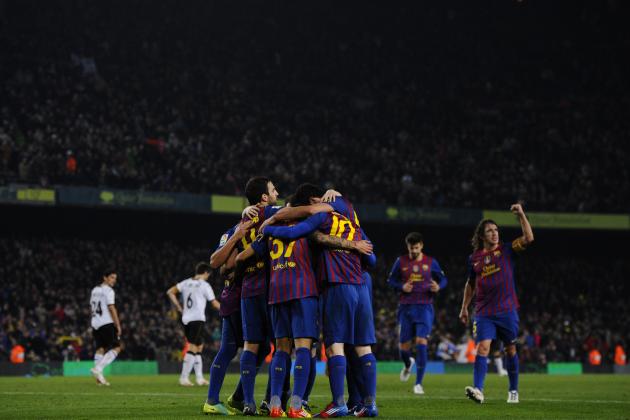 David Ramos/Getty Images

Barca are a team of winners.
The majority of their playing squad has experienced the thrill of winning league titles and Champions Leagues.
While Real Madrid have many winners, they have yet to showcase that winning spirit as a team, barring last year's Copa del Rey victory, but this is where it truly matters.
Real's lack of experience could play a part in Barcelona's La Liga recovery.