5 Oklahoma Sooners Poised for Breakout Seasons in 2012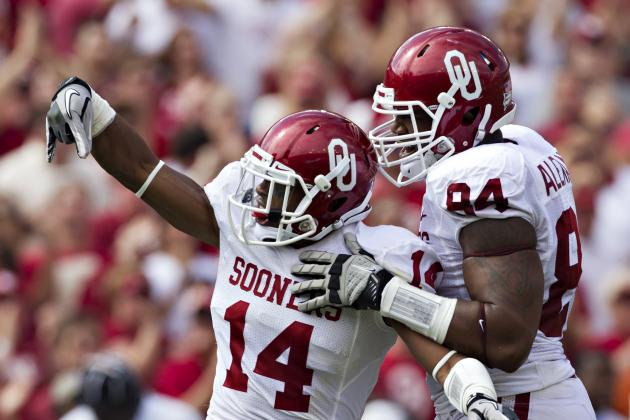 Wesley Hitt/Getty Images

The 2012 Oklahoma Sooners will be characterized by high levels of both talent and experience. Landry Jones returns at quarterback along with the majority of the offense, and the defense will have a nucleus of solid contributors to ease new coordinator Mike Stoops' transition in Norman.
Experience has created circumstances for several players that line them up for impressive campaigns next season. Also worth noting, however, are multiple young Sooners who can make an impact immediately.
Here are five Sooners poised for breakout seasons in 2012.
Begin Slideshow

»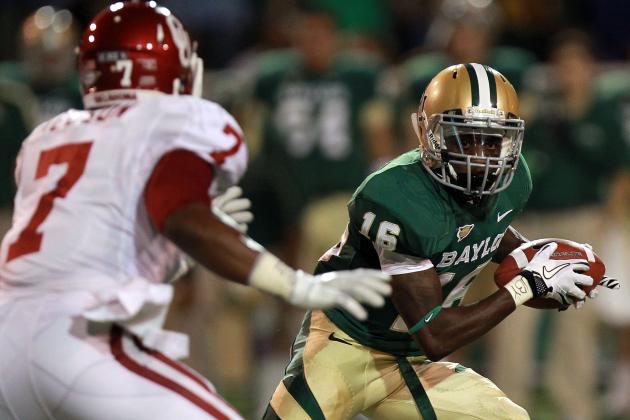 Ronald Martinez/Getty Images

Nelson was an All-Big 12 Honorable Mention last season and tallied 60 tackles and 5.5 sacks. The 6'1", 219-pound Dallas native started in all 10 games in 2011 and has played in every game in his two seasons in Norman.
With Travis Lewis leaving, the junior will be poised to carve out a name for himself at the outside linebacker slot and thrive in Mike Stoops' defense.
Expect to see his name in the mix for postseason accolades.
With Nelson, Tom Wort, Joseph Ibiloye and Tony Jefferson (to some extent) all returning to contribute at linebacker, the Sooners will be stocked with athleticism and experience at the position in 2012.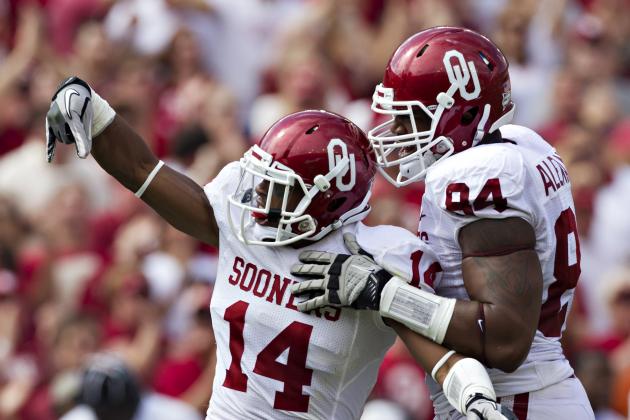 Wesley Hitt/Getty Images

Colvin already has plenty of experience at cornerback; he started in 12 games last season and saw action in every game of his freshman year.
Mike Stoops has a reputation for making stars out of defensive backs—he made first team All-Americans out of five Sooner secondary players.
Colvin has risen quickly in the program and is mature beyond his years. He will become a cornerstone of the defense and blossom at safety under Stoops' tutelage. If the OU pass defense improves in 2012, he will be instrumental in the turnaround.
www.armyaccessionsnewsroom.com
Metoyer is the most promising recruit in Oklahoma's recruiting class, which means the proverbial bar has been set very high for the 5-star, Whitehouse, TX., native.
Metoyer brings size and speed to an OU receiving corps that will be budding with talent next season. It's only a matter of time before Metoyer sees action—don't be surprised if he works his way into the starting lineup his freshman season.
Kenny Stills will be the No. 1 receiver in 2012, but beyond that, it will be very interesting to see Metoyer, Jaz Reynolds, Trey Franks and OU's other highly-touted incoming receivers jockey for position on the depth chart.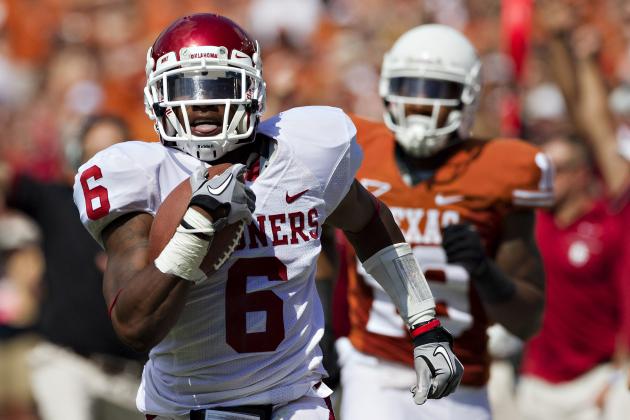 Wesley Hitt/Getty Images

Some could argue that Hurst's breakout year was 2011. He was named second team All-Big 12. Whatever the case, he will be a dominating presence on the Sooner D next season.
Hurst has played in all 40 games over three seasons for the Sooners and has started in every game the past two years. His ability and experience will ease the defensive transition facilitated by Mike Stoops.
The Sooner D will rely on Hurst to have a solid senior campaign in 2012 as the defensive backfield replaces departing cornerback Jamell Fleming, who was an integral ingredient in the secondary.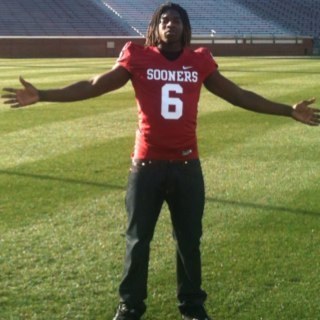 http://a2.twimg.com
Gardner, like Metoyer, is bound to rise quickly in the receiving corps. He brings a huge frame (6'3", 215 pounds) and has a leg up on other recruits, given that he has JUCO experience. In fact, he tallied 61 catches for 1,099 and 13 touchdowns as a sophomore at Sierra College in California.
The Sooners haven't had a prominent wideout with Gardner's size since Malcolm Kelly, and he is bound to make an impact sooner rather than later.
With the plethora of talent at wide receiver, spring and fall practice will be entertaining auditions as the depth chart starts to form.