Tennessee Volunteers Football: 5 More Ways Lane Kiffin Could Diss the Vols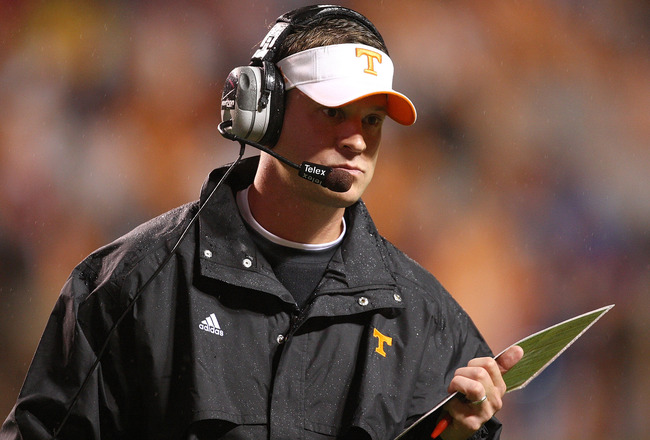 Streeter Lecka/Getty Images
With the recent news (reported via the Courier-Journal here) that former Tennessee Volunteers coach Lane Kiffin hired former Vol quarterback Tee Martin to his USC staff, you have to ask yourself when the Kiffin-ator is going stop dissing Tennessee.
He came in and shot his mouth off, accrued numerous NCAA violations and recruited some of the lowest forms of humanity ever to grace Knoxville, in just 13 months as head coach. Since then, he has poached coaches from both the Vols and the Tennessee Titans.
In times like these, it helps to say, "Hey, it could be worse. Kiffin could __________!"
Here are five fill-ins for the blank. Kiffin knows no boundaries.
Propagate the Farce That Neyland Is Pronounced "Neh-Land"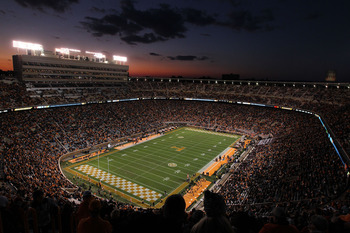 Andy Lyons/Getty Images
There are way too many fans of the Tennessee Volunteers that fall victim to this trap, but General Robert Neyland and the stadium named in his honor are pronounced "Nee-land."
Not "Neh-land." How do I know?
I heard the General's son confirm that fact at a terrific Big Orange Banquet in Nashville just a couple of years ago.
Lane Kiffin may have disrespected the team and its players, but if he gets on mispronouncing the name of the hallowed coach of the Vols, it'll be a thorn in the side of Tennessee fans.
Re-Paint Backgammon Boards in the Endzones
On a family vacation to Hawaii several years ago, the kind hotel desk attendant asked where we were from. We answered Tennessee.
He responded, "Oh, the checkerboards!" Yep. They really are that well known.
It helps that the Volunteers had Hawaiian natives J.T. Mapu and the late Jesse Mahelona in recent years who were virtual superstars in their home state. But even then, the orange and white checkerboards are one of the most famous scenes in college football.
What if Lane Kiffin and his minions snuck into Neyland (pronounced incorrectly, too) at night and repainted our beloved end zones with a different board game—backgammon.
It brings a tear to me eye just thinking about it.
Say Anything That Could Be Construed as Bad About Pat Summitt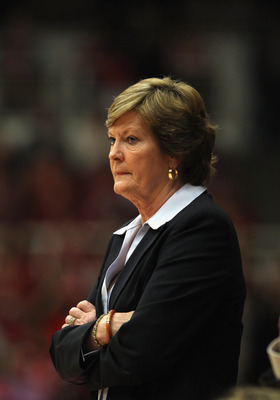 Ezra Shaw/Getty Images
I know this is about Tennessee Volunteers football, but any good fan of the Big Orange knows that Pat Summitt's greatness extends far beyond basketball.
The eight-time national champion, sixteen-time SEC champion, fifteen-time conference tournament champion, seven time national coach of the year, eight time SEC coach of the year... (catches breath)
...Olympic gold medal winner, Basketball Hall of Fame inductee, winningest college basketball coach in history, never had a losing season and now fierce battler of early-onset dementia is untouchable.
Okay. Suffice it to say, if Lane Kiffin dipped his fingers into this one, it'd be brutal.
Win a BCS National Championship at USC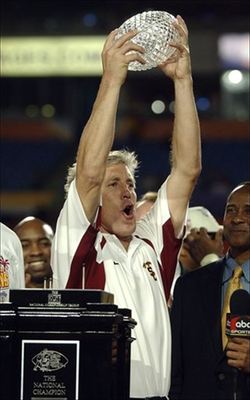 Now we're getting into some serious territory. If Lane Kiffin wins a BCS National Championship at USC with the quarterback that brought the Tennessee Volunteers their most recent title on his staff, the irony could be fatal for Vol fans.
Furthermore, if this happens one day, the Big Orange won't be able to help itself from wondering what could've been had the little tyke stayed in Knoxville instead of bolting for the clean air and sound economy of Los Angeles, California.
No, I'm not still bitter.
Hire Peyton Manning as USC's Quarterbacks Coach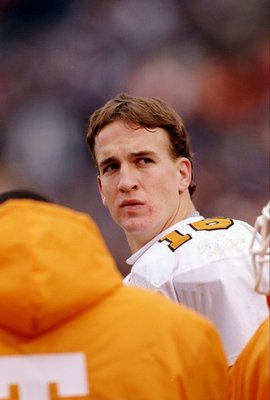 Rick Stewart/Getty Images
This one hurts to think about even if it's just hypothetical.
Peyton Manning's well-documented neck injury has shortened his NFL playing career by a few years at least, which means the day when he'll start coaching (if he wants to) is nearing.
The most popular player in the history of the Tennessee Volunteers football program can't coach at any other college but Tennessee, right?
I don't think so, but Manning was and still is a huge proponent of the ousted Phillip Fulmer. He could have lost that connection he had to his alma mater.
If Lane Kiffin were able to steal the only two Tennessee quarterbacks to win SEC championships for the Vols, that would be the year the Mayans meant as the end of the world.
Keep Reading

Tennessee Volunteers Football: Like this team?