Andre Villas-Boas Must Use FA Cup to Turn Things Around for Chelsea FC
February 16, 2012

Mike Hewitt/Getty Images
Andre Villas-Boas is at the lowest point of his tenure at Chelsea, and he needs to turn things around.
The FA Cup fifth round is on Saturday, and it's the perfect opportunity for Chelsea to reverse their momentum.
Birmingham City are a decent side, but Chelsea should roll. Obviously, nothing is for sure. However, I think it's safe to say this is Chelsea's game to lose.
Still, this is the type of match to get a team back on track, and Chelsea desperately need that.
Villas-Boas can get a little trust back, the attacking players can score some goals and the club can get a much-needed win.
There has been some serious dissent under Villas-Boas, and that needs to change. If Chelsea are able to roll over Birmingham, he could earn some trust back.
Players need to believe in their manager. Right now, I'm not sure Chelsea can say that confidently. If they can advance, it would certainly help Villas-Boas' case.
Against a team like Birmingham, goals should be poured on. Unfortunately, Chelsea do not have an in-form attacking player other than Juan Mata.
If Fernando Torres or Daniel Sturridge could find the net a couple times (preferably Torres) in this match, it would be great moving forward. Chelsea have struggled to score goals, and they need to figure that out.
There's no better time to figure that out than against a Championship-caliber defense. If Chelsea can't score against Birmingham, they won't be able to score against anybody.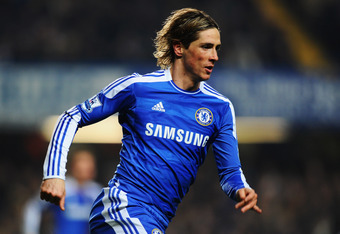 Mike Hewitt/Getty Images
Finally, Chelsea need to get a victory. It's been over a month since the Blues last won, and that's a serious issue.
If Chelsea want to be considered one of the best clubs in Europe, they can't afford to go this long without a win. Setbacks are inevitable, but this is ridiculous.
Chelsea need to get back to their winning ways, and facing Birmingham at home is a great way to do it.
At this point, Villas-Boas is in a do-or-die situation. If Chelsea win, the season could turn around and good results could still be on the horizon.
If Chelsea lose, well, Stamford Bridge will be a very depressing place for Chelsea fans.