MLB Free Agency 2013: Top 20 Players Set to Hit Next Year's Market
Dilip Vishwanat/Getty Images
This year's class of free agents have for the most part finished signing with teams. As a result, we can now look ahead to the free-agent class of 2013.
While it may be a bit early for us to look at them yet, teams that have many expiring contracts or a group of prospects ready to make it big are definitely looking at this class, especially if they're interested in pitching.
Here are the top 20 free agents in 2013, which include any players with 2013 options, since one can't always tell when those will be picked up; having said that, I made sure the top three did not have those options.
Honorable Mention: Mariano Rivera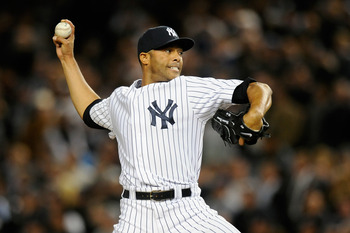 Patrick McDermott/Getty Images
Mariano Rivera will either re-sign with the Yankees or retire when he becomes a free agent in 2013. The odds of anything else happening are zero.
However, given his status as the greatest closer of all time, I felt it necessary to include him. Had he entered free agency 10 or even five years ago he would have been near the top of the list, no question.
20. Stephen Drew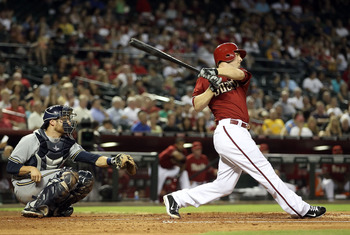 Christian Petersen/Getty Images
There are some that consider Stephen Drew a top-tier free agent, and might push him into the top 10. I'm not one of them, but I do acknowledge that he would be the best shortstop on the board if his $10 million option is not picked up.
Drew was solid last year, though he missed roughly half the season. As a result, 2012 will play a major role in the competition to acquire him. Of course, if he has a career year, his option will be picked up anyway.
19. James Shields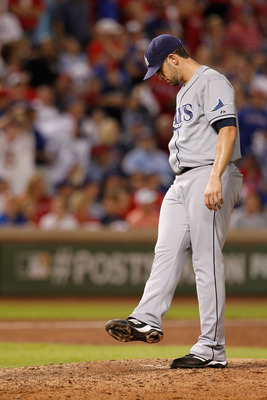 Tom Pennington/Getty Images
James Shields had an amazing 2011, helping the Rays to the playoffs after many counted them out. However, I was unsure about even putting him on the list despite his success.
Shields is a good innings eater, but this was the first year he was actually great. A flat-out bad 2010 season doesn't help either. This season will play a large part in determining if he's an ace possibility for teams or merely a solid pickup.
18. Michael Bourn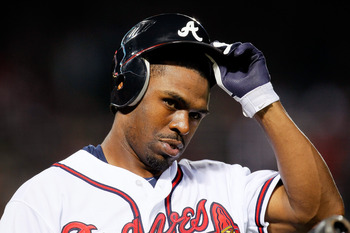 Kevin C. Cox/Getty Images
Michael Bourn is the top speedster in the 2013 free-agent class, which might prevent him from getting a long-term deal. Nonetheless, he should be able to pick up a great contract.
Bourn can swipe 60 stolen bases and get 10 triples fairly easily, but more importantly provides great defense in center field. Many of the numbers he puts up are sustainable in the short term, and he'll only be 30 years old when he hits free agency.
17. Andre Ethier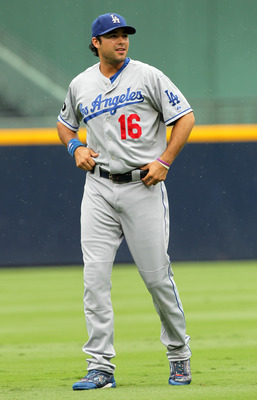 Joe Murphy/Getty Images
While Andre Ethier has made two straight All-Star games, his value will be determined a lot by his 2012 season. After a career year in 2009, he put up mediocre power numbers this past season.
Perhaps more concerning is his defense, which is only getting worse. As a result, he's someone who may have to become a DH if he's given any contract that's long term, meaning he has to find the power he once had again.
16. Zack Greinke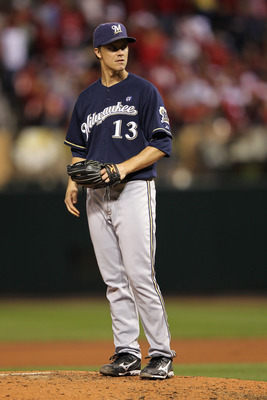 Jamie Squire/Getty Images
Teammates Zack Greinke and Shaun Marcum will both be free agents in 2013, and I bounced them back and forth on this list, since both have their strengths and weaknesses. In the end, I have Greinke slightly further down.
After showing great stuff with the Royals and winning a Cy Young Award, he struggled in 2010. His 16-6 record in 2011 was mostly due to luck, but he did have the fewest starts of Milwaukee's big four and totaled over 200 strikeouts, so that counts for something.
15. Shaun Marcum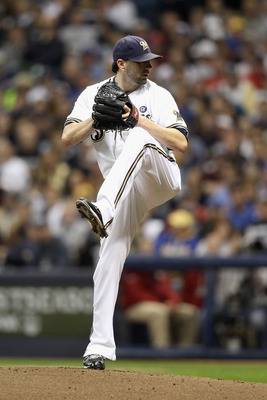 Christian Petersen/Getty Images
I have Shaun Marcum slightly higher on my list than Greinke since I've always found him to be quite underrated and forgotten, and he would be a solid piece on any major league roster.
After missing the 2009 season, Marcum's had two very good years with Toronto and Milwaukee. It would be nice to see him have a career year in 2012, but if he doesn't, then at least teams know what they will be getting with this guy.
14. B.J. Upton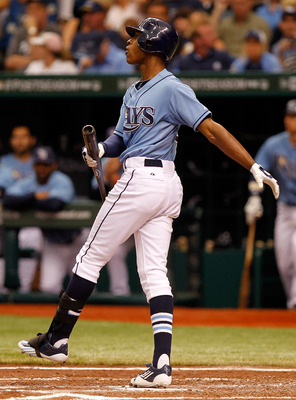 Mike Ehrmann/Getty Images
I can't seem to figure out B.J. Upton. He's one of the best natural talents in the game, and is a true five-tool player. As a result, shouldn't he be a lot higher on the list?
That may be so, but a low batting average and high strikeouts are a concern, even if he is one of the youngest free agents in 2013. Some teams will have him ranked near the top, others will find him overrated.
It all has to do with what stats you like and how much you value natural ability, which he has in spades.
13. Brandon Phillips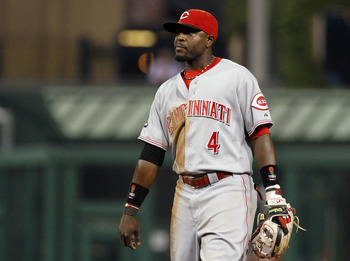 Justin K. Aller/Getty Images
Brandon Phillips' value in 2013 will be dependent on two things. First, it will depend on whether two other second basemen opt for free agency (both are in the top five on the list). Second, he's got to get some more recognition.
Phillips has put up great numbers for the Reds for six seasons now, yet is only recently getting the All-Star nods he deserves. His three Gold Gloves are worth mentioning as well, since it shows he's a great well-rounded addition to any team.
12. Shane Victorino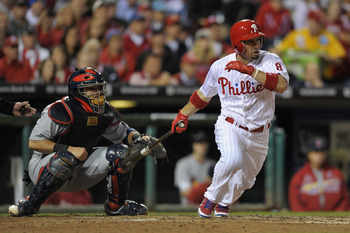 Drew Hallowell/Getty Images
With all the big names from big teams entering free agency, the Flyin' Hawaiian Shane Victorino seems to quietly be making his way there.
Victorino had 16 triples last year, and shows great speed and defense. While that might be a problem if that was all he had given that he'll be 32 in 2013, he can put up solid power numbers as well, making him the top center fielder in the market.
11. Dan Haren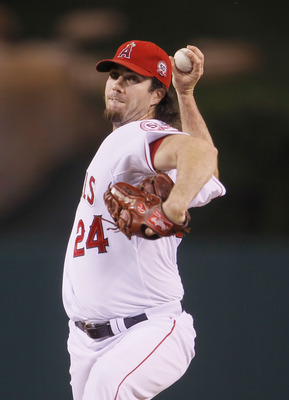 Jeff Gross/Getty Images
I certainly hope that Dan Haren can get a long-term deal in free agency, since he's been on four teams in nine seasons, and is traded right when he seems to get comfortable.
He's had a few great seasons mixed in with decent ones, but what's telling is the lack of a bad season, as well as his high innings pitched and strikeout totals. He also has good playoff experience, even if he hasn't been there in a while.
It's too early to tell if his $15.5 million option will be picked up.
10. Mike Napoli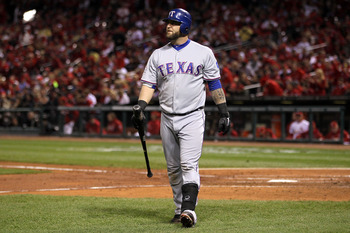 Ezra Shaw/Getty Images
It was tough trying to consider Mike Napoli the best or second-best catcher on the market. He had a great 2011, and his batting average was way higher than it normally has been in his career.
He clearly shows great power and is a good defender as well. If he has a good 2012 and can play catcher on most days, then he'll move to the top spot. For now, he narrowly loses out to...
9. Brian McCann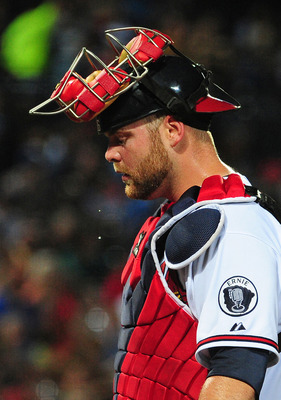 Scott Cunningham/Getty Images
While Brian McCann has a $12 million option that's likely to be picked up, the Atlanta Braves star has a lot working for him should he choose to enter free agency.
He's on the right side of 30, he's a catcher so he's at a premium position and he's been remarkably consistent with his power throughout his career. As long as he doesn't fall apart in 2012, he should get a nice payday.
8. Curtis Granderson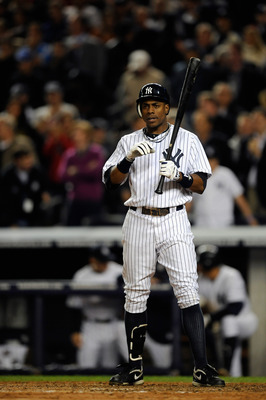 Patrick McDermott/Getty Images
There are a couple Yankees who technically are part of the free-agent class of 2013, but their options will certainly be picked up. Curtis Granderson and his $15 million option is the first.
The leader in runs scored and RBI in 2011 had a disappointing 2010, but lit it up this past season for the Yankees. Since he's been hot and cold long term, this year will go a long way in determining his value, as well as whether his option is picked up.
7. David Wright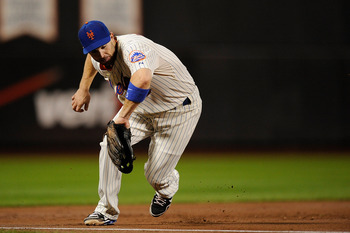 Patrick McDermott/Getty Images
David Wright had a down year in 2011, but if he can rebound, then it's likely he'll be the best third baseman on the board in 2013. It's tough to determine whether or not the Mets will pick up his $16 million option.
Wright was a perennial All-Star who put up great numbers for the Mets since debuting in 2004. His batting average and power numbers were down this year (the latter in 2009 as well), but he had shown many flashes of greatness over the years.
6. Kevin Youkilis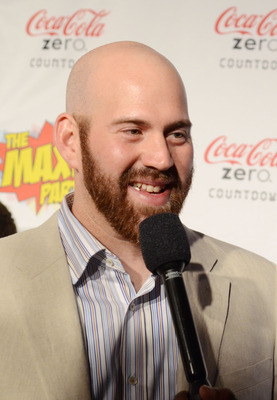 Daniel Boczarski/Getty Images
You could probably interchange No. 4 and 5, but since Youkilis is the older of the two he lands here. Besides, it's very likely that the Red Sox will pick up his $13 million option.
While he had a bit of a down year in 2011 with his batting average, the Greek God of Walks has been consistently great for the Red Sox, and his move to third base makes him a far stronger free-agent target. If his OBP bumps back up to .400, then he will be sought after.
5. Ian Kinsler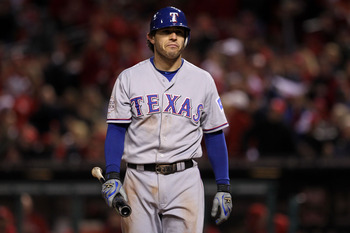 Ezra Shaw/Getty Images
If the Texas Rangers want to win, they'll have to do it fast, since two of the top four free agents are their guys. The first one up is second baseman Ian Kinsler, who will be 30.
It seems obvious at least right now that the Rangers will pick up his $10 million option, as Kinsler has not only been good defensively, but he's been able to put up big power numbers at a position you don't always see that from. After all, who else could be acquired at second base?
4. Robinson Cano
Patrick McDermott/Getty Images
The odds of Robinson Cano's $15 million option being picked up by the Yankees is essentially 100 percent, but nonetheless Cano is technically a free agent in 2013 right now, and will have to be included.
Cano has had two straight MVP-type seasons for the Yankees, and seems to have emerged as the next team leader stat-wise, with the old guard's numbers falling recently.
3. Matt Cain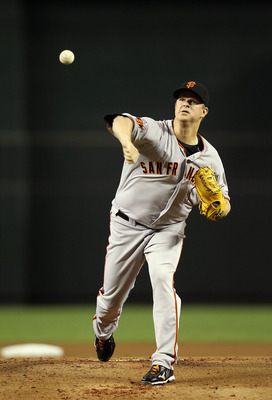 Christian Petersen/Getty Images
Matt Cain has nearly everything going for him as he heads to free agency. Those who watch baseball closely know that he's the most underrated pitcher in baseball by a mile, which should help as people talk about him.
Beyond that, he'll be 28 entering free agency, he's had consistently good years every year if you discount win-loss records (not his fault he went 12-11 in 2011), and he hasn't had a season under 217 innings since 2007.
His ERA of zero in three playoff starts should help as well.
2. Cole Hamels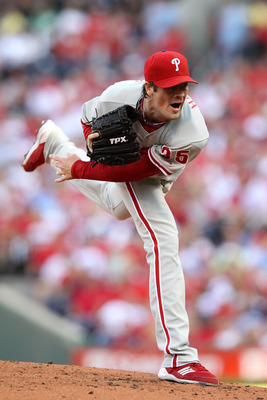 Jamie Squire/Getty Images
Cole Hamels is certainly the best pitcher on the free-agent market, and while he only has two All-Star appearances to his name in six seasons, he has quietly been one of the best in the league.
He's very consistent, with only one season that wasn't quite up to par, and he has little trouble throwing 200 strikeouts to go along with 200 innings pitched. He's also won a World Series as a team ace, so don't let playing behind Roy Halladay and Cliff Lee fool you.
1. Josh Hamilton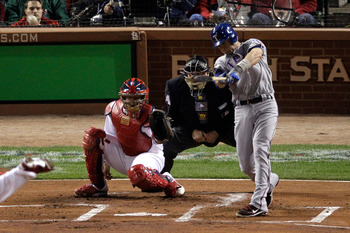 Rob Carr/Getty Images
Josh Hamilton has only been in the bigs five seasons, but he's had three great seasons and an MVP win. As a result he's the cream of the free-agent class.
He's a serviceable defender in the outfield, has little trouble hitting for both average and power and he's definitely able to be a team leader. Corner outfielder isn't necessarily a premium position, but putting Hamilton in there would give you one of the best in the league.
Keep Reading