NBA: 3 Keys for the New Jersey Nets Against the Memphis Grizzlies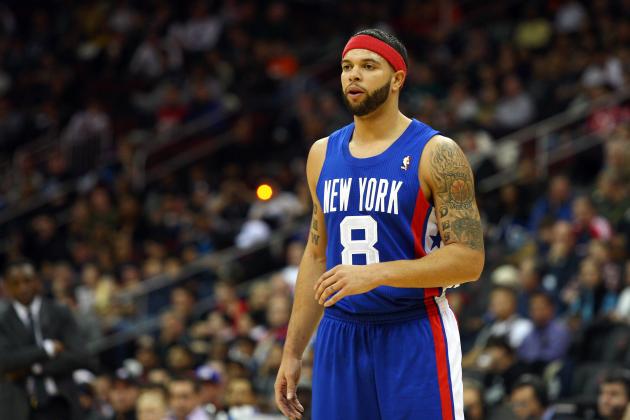 Chris Chambers/Getty Images

The New Jersey Nets faced the New York Knicks on Feb. 4. That was the first game of Linsanity. I bring up that fateful matchup because since then the Nets and Knicks have gone on much different paths.
New York has rode Lin like he's "frigid' Secretariat" en route to a linsane win streak. New Jersey, on the other hand, has dropped games left and right. They hope to break this six-game losing streak against the Memphis Grizzlies tonight.
Here are three keys to nab a win against Memphis.
Begin Slideshow

»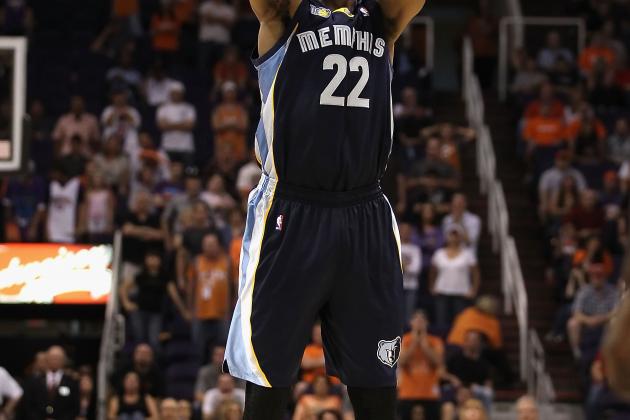 Christian Petersen/Getty Images

Yes, the Nets defense is historically bad. But if they have any chance of pulling out a win then New Jersey will have to slow down Gay.
The last time these two teams met Gay had 22 points, but Memphis lost. That was because Brook Lopez provided 17 points. Lopez, while getting better, will be in a suit tonight.
Shawne Williams (sprained shoulder), Mehmet Okur (back spasms) and DeShawn Stevenson (knee) will also not suit up for Jersey. Stevenson practiced Tuesday and might be available to help slow down Gay.
Right now Rudy Gay is averaging 18.7 points per game. Dropping that number will be a goal for Avery Johnson and company.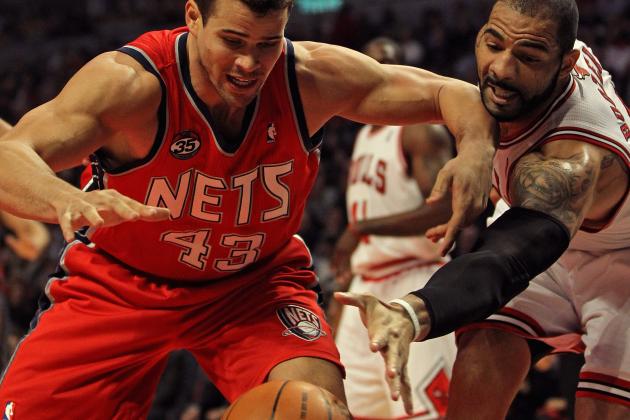 Jonathan Daniel/Getty Images

Grabbing rebounds is a key aspect to any big mans game and Marc Gasol has perfected that. Gasol is grabbing 9.9 rebounds per game. That number is good for 11th in the league.
On the other side you have Kris Humphries. I can't be the only one who is pleasantly surprised with the play of Humphries this year. With Lopez out, he has been playing well as a second fiddle to superstar Deron Williams.
Kim Kardashian's ex-hubby has been grabbing 10.4 rebounds per game, which is eighth in the NBA. Watching Gasol and Humphries go at it will be exciting for any fan to watch, but the turnover battle will be crucial to the game. Getting the ball in the hands of the playmakers will be a priority for both teams.
What happens under the net will have to be a critical aspect to the game.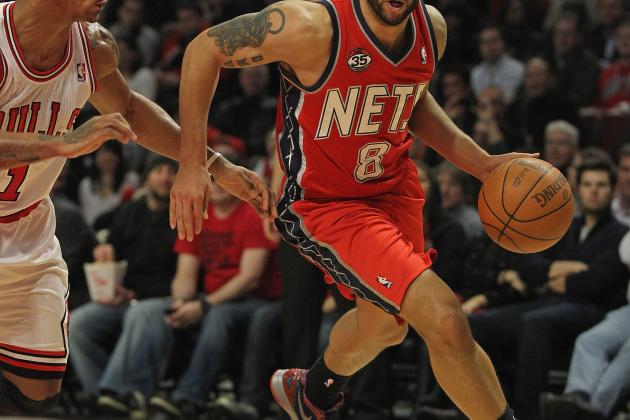 Jonathan Daniel/Getty Images

I feel rather ridiculous for even having to explain myself on why the New Jersey Nets have to get the ball in the hands of Deron Williams, but I will.
Williams is by far the best player on the Nets roster and runs the show in Newark. He is averaging 20.9 points per game with 8.4 assists and a PER of 20.06. It goes without saying that he makes his teammates better.
If this is a close game, then Williams has to have the last shot. Even if it doesn't come down to the wire he still needs to have the ball in his hands. Williams has to make good passes and take shots.
In wins, Williams averages 26.5 points and 10.3 assists. In losses those numbers drop to 18.7 points and 7.7 assists.
The Nets live and die by the performance of Deron Williams. They will need him tonight.