TCU Football: 4 Horned Frog Players Arrested in DEA Drug Raid
February 15, 2012

Brandon Wade/Getty Images
An investigation by the Texas Christian University and Fort Worth police has resulted in the arrest of 17 TCU students on the grounds that they sold illegal drugs to undercover officers. Of those 17 students, four are reportedly football players for the Horned Frogs.
According to Brett McMurphy of CBS Sports, the Drug Enforcement Administration conducted a raid of the campus and arrested the students for selling drugs both on and off campus.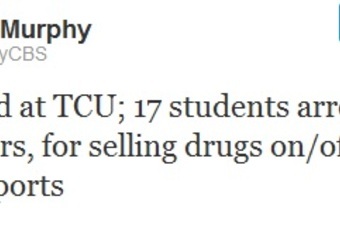 UPDATE: Thursday, Feb. 16 at 9:15 a.m. EST by Mike Chiari
NBCDFW.com has released the mug shots of the students involved in the TCU drug bust, including those of Horned Frogs football players Devin Johnson, Tanner Brock, D.J. Yendrey and Ty Horn.
UPDATE: Wednesday, Feb. 15 at 1:50 p.m. EST by Mike Chiari
The drug bust at TCU may have been aided by a pop drug test ordered by head coach Gary Patterson after learning of rampant drug use from a recruit, according to Stefan Stevenson of the Fort Worth Star-Telegram.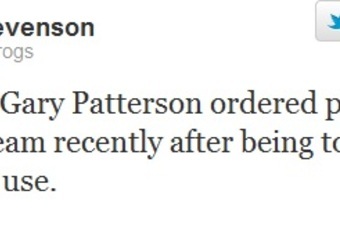 There is no word on the identity of the recruit, which, if any, players failed the test and whether the test was used in any way to help in the arrests of Devin Johnson, Tanner Brock, D.J. Yendrey and Ty Horn.
UPDATE: Wednesday, Feb. 15 at 1:40 p.m. EST by Mike Chiari
TCU head football coach Gary Patterson sounded off on the scandal, and College Confidential was able to obtain the transcript. Among other things, Patterson addressed that the safety of the students is of foremost concern and comes before wins and losses on the field.
Under my watch, drugs and drug use by TCU's student-athletes will not be tolerated by me or any member of my coaching staff. Period. Our program is respected nationally for its strong ethics and for that reason the players arrested today were separated from TCU by the University. I believe strongly that young people's lives are more important than wins or losses.
UPDATE: Wednesday, Feb. 15 at 1:30 p.m. EST by Mike Chiari
According to TCU alum and author of Angry Trey's Blog, Trey Fallon, the drug use epidemic at TCU may be worse than originally thought. The police report said that one of the arrested players, Ty Horn, didn't think more than 20 players on the entire team could pass a drug test.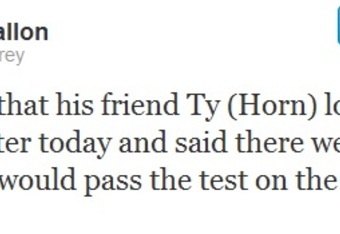 UPDATE: Wednesday, Feb. 15 at 12:30 p.m. EST by Mike Chiari
According to Stefan Stevenson of the Fort Worth Star-Telegram, the names of the four TCU football players arrested in conjunction with the drug raid have been announced. They are junior safety Devin Johnson, junior linebacker Tanner Brock, junior defensive tackle D.J. Yendrey and sophomore offensive tackle Ty Horn.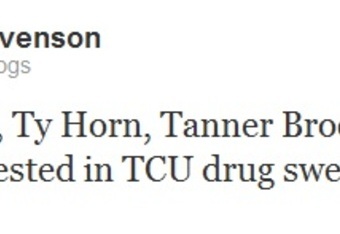 Both Johnson and Yendry were defensive starters last season, and Brock would have been if not for an ankle injury that cost him his season. Horn was a reserve offensive lineman in line to possibly start in 2012.
Yendrey was an All-Mountain West Honorable Mention selection last season, while Brock was named to the first team in 2010. All four players figured to play a big role in 2012, and all of them face possible expulsion if found guilty of the drug charges.
Ryan Crowe of CBSDFW.com is reporting that the investigation has been ongoing for six months and that the raid took place early this morning. The students had allegedly been selling prescription and illegal narcotics to undercover police officers. The investigation is ongoing, so more arrests could be made.
The names of the four football players in custody have yet to be released, but Ian Fitzsimmons of ESPN Radio in Dallas is reporting that the players' identities will be revealed later due to a public records request.
TCU will be competing athletically in the Big 12 conference for the first time in 2012, as it made the jump from the Mountain West. The Horned Frogs have had a prolific football program for the past several seasons, but such a controversy is certainly not what the institution hoped for as it enters the limelight.
According to Crowe's report, all students who are found guilty of drug distribution will be expelled from the school. That could adversely affect the football team's chances this coming season, particularly if any of the four arrested players are high-impact performers.