NFL Free Agency: Making the Case for DeSean Jackson and the New England Patriots
February 15, 2012

Call me old fashioned, but sometimes life works out the way you want it to. The New England Patriots won three Super Bowls with teams that were composed of misfits and a quarterback who was the 199th pick in his draft. Sometimes, when you least expect it, things fall into place.   
What if DeSean Jackson comes to New England and it doesn't fall apart? What if it all works out? Would there be a more incredible story for the 2012 NFL season than Tom Brady and DeSean Jackson playing great football together?  
Jackson's temper tantrums have gained him some comparisons to Randy Moss and Chad Ochocinco, but it's important to remember that Moss and Ochocinco were troublemakers well into their 30s. Jackson is only 25 years old. He's a young punk. He's going through the same ups and downs that Rajon Rondo goes through every night.
Like Rondo, Jackson can be undisciplined at times. We can all agree there. But look at who Rajon Rondo plays with every single night: Kevin Garnett (35 years old), Paul Pierce (34) and Ray Allen (36).
Rondo's playing with three wise veterans who made a mutual decision to sacrifice their own numbers for the sake of the team's success. They already had their years of being the big dogs in the NBA. There was a time when the fans in Boston Garden booed Paul Pierce. I saw it in person. The Big Three weren't always the wise men they are now. They used to be kids.
Jackson is a young punk, and he's got money on his brain. Of course that concerns me. But he's also one of the best pure athletes in the NFL. Like Rondo, the kid's got sugar in his veins and a natural feel for the game he plays.
It's also important to remember that DeSean Jackson plays for one of the most dysfunctional organizations in the NFL.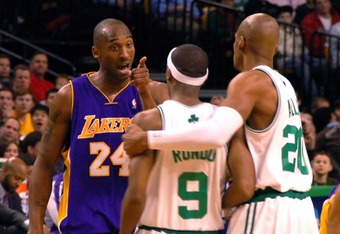 The Eagles have Nnamdi Asomugha, Jeremy Maclin, Dominique Rodgers-Cromartie, Brent Celek, Jason Babin, Asante Samuel, Trent Cole, Michael Vick and LeSean McCoy, and they only won eight games. The Falcons and the Broncos made the playoffs and the Eagles didn't. You can't put a label on that level of insanity.
A few months ago, the Patriots visited the Eagles at Lincoln Financial Field. I was at that game. As a firsthand witness, I can assure you that Eagles fans are the most belligerent fans I've ever experienced. When the Patriots started running away with it, the crowd had a total meltdown. Everyone started chanting "Fire Andy" in unison, and that was the nicest thing they said all night about their team.  
I'm not excusing Jackson's behavior, but I'm putting his temper into context. Playing for the Eagles is like playing for the Jets; you're basically playing football in the confines of an asylum. Am I certain that Jackson will behave himself in New England? Of course not. But, do I think the kid has a better shot? Yes.
I've seen Jackson play a few times in person. Each time, he took my breath away. The attitude drips off him. His swagger is unbelievable. He walks on to the field like he owns the place. His speed is uncanny. He's got the same tough skin as Wes Welker; he absorbs the hits. If I had a nickel for every time Jackson's made me jump out of my seat in awe, I could buy us a solid pass-rusher. 
Opposing players hate DeSean Jackson, but they're also a little afraid of him. He reminds me of Brad Marchand. Rajon Rondo and Brad Marchand are some of the most psychologically deranged players I've ever seen, and I mean that in the best possible way. They'll do anything to win, and they're hated by every team in their respective leagues.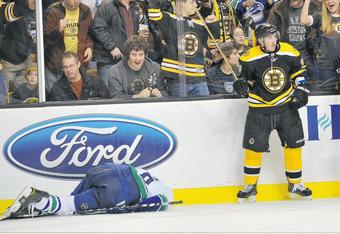 Jackson and Rondo are both 25. Marchand is only 23. These are three bad kids. Two of them play for championship franchises and have earned the right to transcend the media scrutiny they receive. Jackson, however, is drowning in Philadelphia. He can't transcend anything.
Granted, the kid doesn't help himself. Jackson's 2011 season was historically embarrassing. I have to imagine that he's hit rock bottom. If there's any further down to go, then he's a lost cause. I still think we should find out. Let's see what he's got.
Sure, we can bring in Brandon Lloyd. He's got a fantastic relationship with Josh McDaniels, but who's to say that he can excel in New England's intricate offense? Who's to say if Reggie Wayne can still play at the same elite level? As it stands now, the safest bets are probably Marques Colston or Robert Meachem. 
But consider DeSean Jackson. He's a game-changer. The kid's got attitude, and the Patriots can use a little attitude. If Brady can control the beast, it would be like having Rondo or Marchand on the Patriots. It would be controlled chaos. 
Controlled chaos was how a third option receiver made an impossible catch to win Super Bowl XLVI.
Controlled chaos was how a no-name receiver caught a ball on his helmet in Super Bowl XLII.
Controlled chaos was bringing Rodney Harrison to the Patriots, and making him a captain, when everyone thought he was washed-up.
Controlled chaos is finding a way to win, even when it's not the most obvious path to take.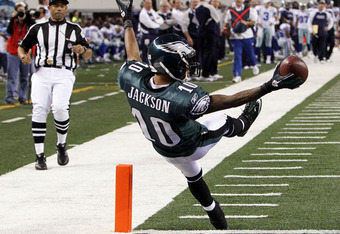 Getting back to the Super Bowl won't be a simple case of plugging in a few guys here and there. If anything, getting back to the Super Bowl will be harder than it was getting there last season. We need guys who transform the team into something better. Something tougher. Something more mysterious. Something that has a little destiny behind it.
Consider DeSean Jackson. It's easy to say no, but consider saying yes. He doesn't fit "the Patriot Way," but the Patriot way hasn't won us any Super Bowls in a while.
And to be honest, the Patriot way isn't what it once was. Somehow, the Patriot way has morphed into being extra nice and respectful of our opponents. I don't remember Rodney Harrison or Tedy Bruschi ever being nice about anything or anyone, they just wanted to win. If I recall, the Patriots from 2001, 2003 and 2004 were the meanest and toughest group of guys in the league. 
We've now experienced two media days at two different Super Bowls where everyone on this team was smiling and joyful and pleased as punch to be there. Didn't work out too well. We need this team to find their brutality again. We need this team to intimidate. We need this team to dominate.
The Giants won Super Bowl XLVI partly on talent, but mostly on momentum. They won because of their total conviction that they were tougher, superior and more dangerous than the Patriots. None of them seemed too excited until they hoisted the trophy.
Enough is enough. Let's get tough. 
We need something to get that killer instinct back in Tom Brady's eyes. We need something to elevate this team and get us through that last mile when things get really tough. I'm not suggesting that DeSean Jackson is the magic elixir for making this happen, but I'm suggesting that his redemption could play a huge part of our potential success.
Just something to consider.