Philadelphia Phillies Season Will Not Include the Commentary of Bill Conlin
February 14, 2012

When the Philadelphia Phillies report to Clearwater, Florida on Saturday to begin Spring Training, it will mark the first time that Bill Conlin will not be there to cover the team, either as a beat reporter or a columnist, since 1965. 
For those awaking from a long coma, Conlin resigned from the Philadelphia Daily News in December after learning that the Philadelphia Inquirer was about to publish a story accusing him of molesting four children in the 1970s. Shortly thereafter, the number of accusers rose to seven, dating to the 1960s.
Conlin, through his attorney, said he would clear his name, but there will not be a trial. The statute of limitations passed.
Of course, one can draw his or her own conclusion from Conlin's resignation and the fact that it seems rather preposterous that several people would conspire to accuse someone of such heinous crimes committed decades earlier.
The State of New Jersey, where the crimes were alleged to have occurred, needs to change the law. There should not be a time limit to prosecute anyone for molesting children. You cannot expect a 7-year-old to have the maturity, wherewithal, and courage to file charges.
Conlin, too, should want the statute of limitations lifted. If he is innocent, he should relish the opportunity to have his day in court to refute his accusers. But while sports have clearly defined winners and losers, here we just have accusations and denials, never to be resolved.
For those who looked to Conlin for the final say on a particular game or player transaction, we will miss not having the wealth of knowledge that he drew on. He was an encyclopedia of anecdotes, from trades that never happened to hotel bar fights that did.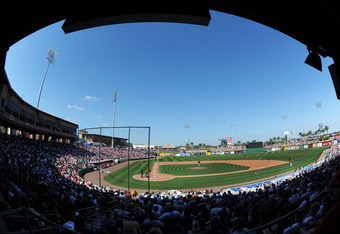 Al Messerschmidt/Getty Images
Even if you never stepped foot in Clearwater, you looked forward to Conlin's Chamber of Commerce-ish rundown of the best places to eat in that part of west central Florida. He made you feel like you were there, out of the winter cold, enjoying the 70º air.
Are we supposed to retroactively dislike his columns and his appearances on ESPN's The Sports Reporters or Comcast SportsNet Philadelphia's Daily News Live? Did the 1998 Mark McGwire-Sammy Sosa home run battle not happen because we now know they were on steroids? Did we not all root for Tiger before the fall?
Yes, these are poor comparisons because cheating on your fans and cheating on your wife are not the same as molesting children. The similarity stems from investing time in someone, enjoying a person's craft, only to be shocked after the fact by what he may have done.
It's a shame that someone who had such a long, distinguished career, including induction into the writer's wing of the Baseball Hall of Fame, had his career end this way. It's a shame that his readers who came to enjoy his distinct columns will no longer get his unique take on the events of the game.
But it's a crime that there are seven people out there who allegedly had their lives inextricably altered as children who live with this reality every day and cannot do anything about it.