MLB Free Agency: 5 Veteran FAs Who Still Have One Big Year Left in Them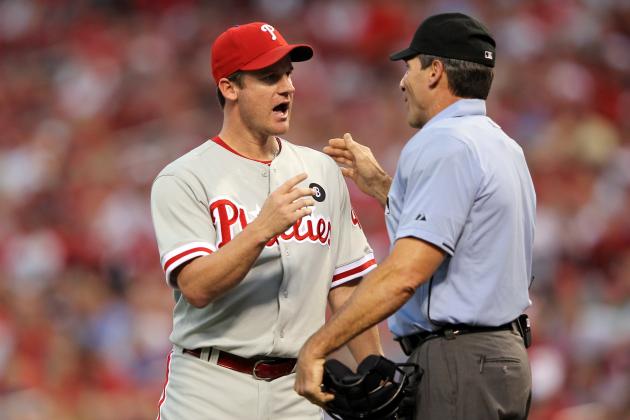 Jamie Squire/Getty Images

With camps opening in the coming week, the flurries of baseball transactions have passed.
The free-agent pool, which featured guys like Albert Pujols and Prince Fielder, has been left weak and much less attractive.
Or has it?
The list of players still available is actually armed with potential.
In today's world of baseball, the importance of experience and veteran leadership is well under-appreciated.
Look what Lance Berkman brought to the St. Louis Cardinals in 2011 after it seemed his career was coming to a close: a .301 average, 31 homers and 94 RBI. Oh, don't forget helping them to a World Series title.
Who will be this year's Lance Berkman?
Here are the five veteran free agents who might just have the one big year left in them.
Begin Slideshow

»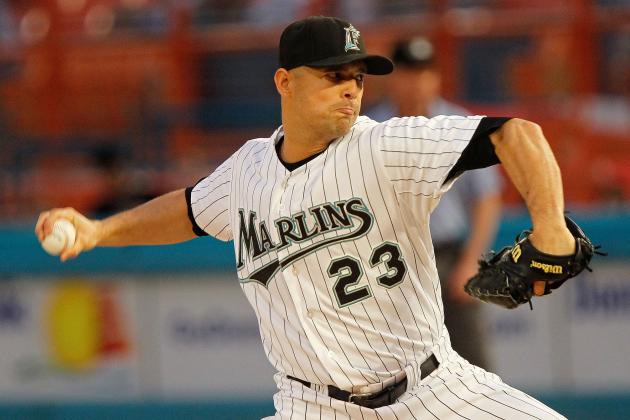 Mike Ehrmann/Getty Images

If you were given a stat line that showed 13 wins, a 3.68 ERA and 162 strikeouts in 192.2 innings, you'd have to be impressed.
So why is it that teams are looking away from Javier Vazquez?
Vazquez had a great 2011 season with a mediocre Marlins team but has gotten the boot as the Marlins have completely altered their organization.
It is somewhat baffling that Vazquez hasn't found a home for 2012 yet.
The 35-year-old looks like he still has some left in the tank to help any ball club and is a better option than a lot of the pitchers already signed.
Dontrelle Willis? Chris Jakubauskas?
I'd gladly take Vazquez for a little extra cost.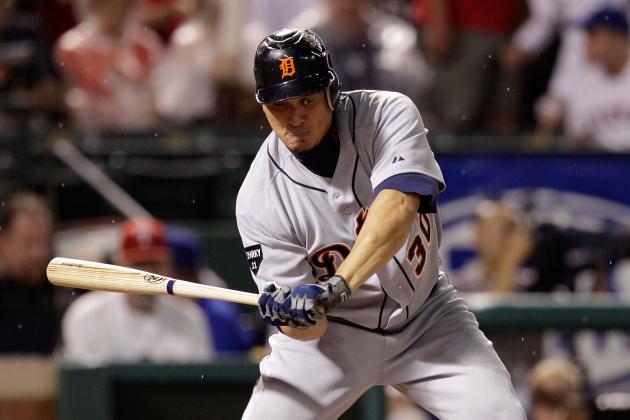 Bob Levey/Getty Images

2011 was an uncharacteristic year for Magglio Ordonez.
He hit under .300 for the first time since 2004 and played in just 92 games. After fracturing his ankle in the postseason, the Detroit Tigers decided to not retain Ordonez for this year.
At 38 years old, Mags might not be the most appealing to major league clubs, but his presence could certainly help a playoff-bound team.
Maybe he could even get back to his plus-.300 average form.
I believe Magglio Ordonez has the best chance to be 2012's Lance Berkman.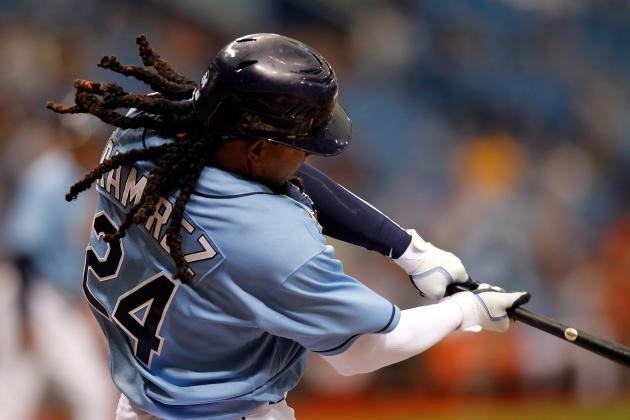 J. Meric/Getty Images

Did you really think you'd escape this list without seeing Manny Ramirez? Nice try.
Yes, he would miss the first 50 games if signed by a team due to a past failed drug test.
Yes, he might be a disaster waiting to happen on any given night.
But Manny Ramirez is still Manny Ramirez. He has talent and if he can somehow find it again, the upside to signing Ramirez could be big. It wouldn't be astronomical, but there is an importance in everything.
Ramirez certainly won't cost a team much due to his suspension, age and recent actions. And for that, I believe the gamble is still worth it.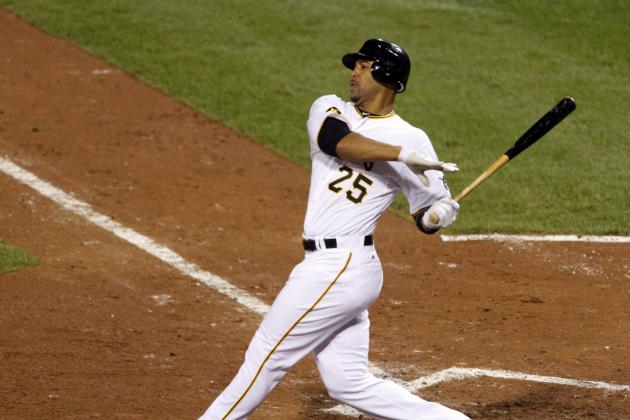 Justin K. Aller/Getty Images

Derrek Lee is best remembered for his outstanding 2005 and 2009 seasons with the Chicago Cubs.
In between and after, Lee has somewhat fallen off. That can happen with age.
In 2011, Lee played for the Baltimore Orioles and in 85 games hit just .246 with 12 deep balls. He was then traded to the Pittsburgh Pirates.
Lee looked great while in Pittsburgh. He hit seven homers and compiled a .337 average in a brief 28-game stint.
For some reason, Lee is still a free agent this offseason.
Although he is 36 years old, Lee might still have a 2009-like season left in him.
If his Pittsburgh tenure was any indication of 2012, teams should rush to pick him up for a little money.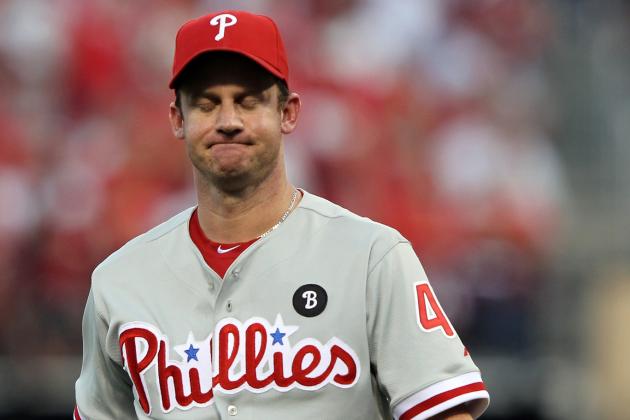 Jamie Squire/Getty Images

Roy Oswalt is definitely the best free agent left and it is a surprise he is still floating out there without a home for the 2012 season.
After being let go by the Phillies, Oswalt has been linked to numerous teams, most recently the Texas Rangers.
But there seems to be disgruntles on his asking price.
Regardless, Oswalt needs to be signed.
He is still a very productive pitcher and being in the shadows of Roy Halladay and Cole Hamels is what has hurt him the most.
The impact Oswalt has on a team this year will be a good one. He just needs to lower his expectations in a world where teams spend money in all the wrong places.
Steven Conklin is a contributing writer for the Bleacher Report and a student at the University of Central Missouri. He joined B/R in October 2011 and is currently a B/R intern. Any comments, questions or suggestions are more than welcome.