Newcastle United: 5 Bold Predictions for the Rest of the Season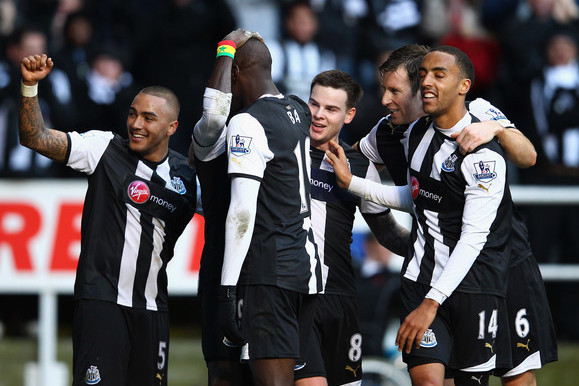 Newcastle United—and the EPL as a whole—have reached crunch time. The final third is the time of the season that separates the men from the boys, and this will certainly be the case in regards to Newcastle and their chase for European football.
The remaining 12 games, including this weekend's highly-anticipated derby against Sunderland, are the most important 12 games Newcastle have played consecutively in a long time—at the very least since the relegation battle they ended up losing back in 08-09.
The future is coming very soon, so it's time for predictions—and I've got some bold ones for you here. Ranging from the way they deal with Nile Ranger's problems to where they'll finish come season's end, I'm going to give you five definitive predictions for the Toon moving forward.
Begin Slideshow

»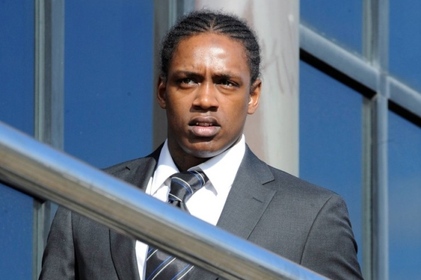 Nile Ranger has done it again. The striker, with an already abysmal reputation for off-the-field incidences, was this week fined £6,000 for a homophobic comment he made on Twitter and, quite frankly, I can't see this being the last of his punishments for the offence.
Everyone involved with NUFC—the players, the fans and the management—is sick and tired of Ranger's poor behaviour and the fact that he can't seem to learn his lesson. It looks to me like the club who gave him his final chance in football will ultimately have to let him go.
It's a shame really, as Ranger has undeniably shown some talent, particularly during the season Newcastle had down in the Championship.
Still, Ranger's track record before this latest case doesn't exactly do much in his favour. Ranger was kicked out of the Southampton academy for stealing first-team kits, arrested for drunk-driving last year and, in late June, will face a court case for an accusation of assault that he has recently denied.
I think it's time to go.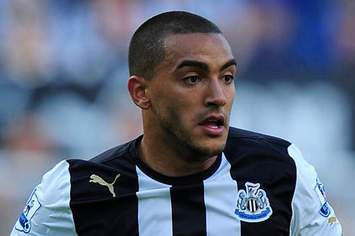 One of the most recurrent stories in regards to Newcastle United this season has been Danny Simpson and his contract situation.
The promising young right back from Manchester United turned down an offer of an extension from Newcastle in late 2011 and has since come under a lot of criticism from a large portion of the Newcastle fan base.
Coupled with some supposedly "poor" performances, which I don't really think is a fair description of Danny's play this season, Simpson finds himself with a lot left to prove in these last 12 games.
I'm certain that Simpson will be able to earn back the full support of every single Newcastle United supporter before season's end and that he'll play a key role in these all-important match-ups. The defence has been under fire recently, particularly against Spurs and Fulham, so a defensive resurgence is definitely in need. Just watch Simpson deliver.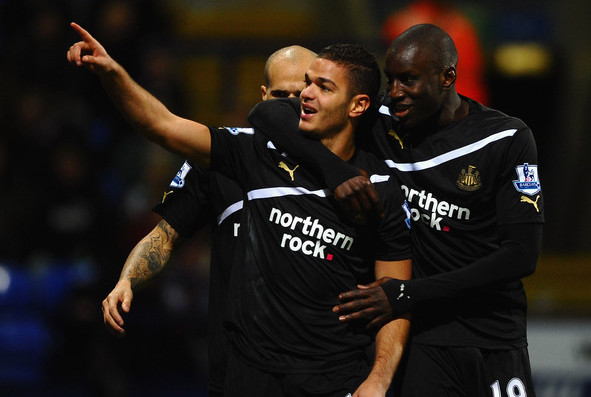 The fact that a player of Hatem Ben Arfa's class is sitting on Newcastle's bench is somewhat baffling when you think about it.
An assimilation of returning from a major injury, playing an erratic style of football and simply not being able to win Alan Pardew over have put Ben Arfa in the situation he's in. At this point in the season though, it's time to make a move to bring Hatem Ben Arfa back into starting action.
Gabriel Obertan, who has been starting ahead of Ben Arfa for most of the season, has been disappointing in his frequent opportunities to prove his worth and, whilst he may improve in future seasons, Ben Arfa really is more of a sure thing right now.
If Newcastle are to finish the season the best they possibly can, star play is probably going to be the most important factor, and guess what? Hatem Ben Arfa is a star. It won't be long now until Pardew's hand is forced and Ben Arfa is given a long-term starting role.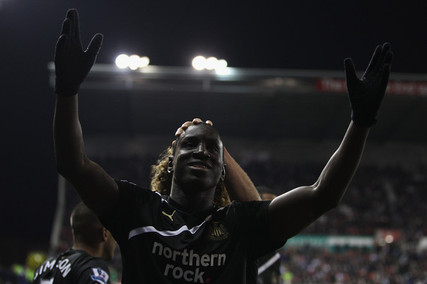 It seems like a stretch now with Robin van Persie sitting atop the Premier League with 23 goals, but if anyone can overtake RVP, it's Demba Ba.
As I've said quite a lot recently, Newcastle dearly missed Demba Ba during the African Cup of Nations, as before the tournament began, Ba was about as hot a striker as you'd have been able to find worldwide. Ba isn't exactly cold at the moment, but he certainly isn't at his very best.
I'm going to predict a big derby day for Ba on Sunday, in a game that will kick-start another stretch of prolific goal-scoring from the Senegalese star, that will eventually lead him to the Premier League's Golden Boot.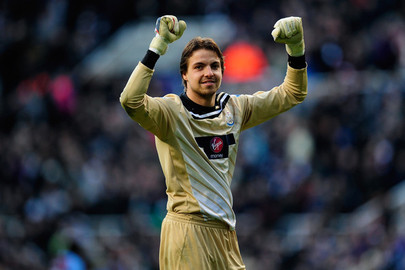 Ever the optimist, I'm going to go out and say it now: Newcastle United will finish fourth and will make the Champions League for the first time in a long time.
The team have been severely under-performing recently but I do sense a bit of magic about this squad. I honestly believe that these players can come up big when it matters most and that we'll all witness something special to close out the season.
Furthermore, looking at the fixtures moving forward, Newcastle will be facing Chelsea, Arsenal and Liverpool within the next 12 games, and victories against these teams (their main rivals for the fourth spot), though they'll be hard to come by, could be the ultimate deciders of Newcastle's fate.
Having already beaten Manchester United 3-0 this season, Newcastle certainly have the capability to beat and compete with these big clubs. They just need a trigger to get them back into top form. This Sunday's huge game could be just that.