NFL: Top 6 Young LTs to Build a Team Around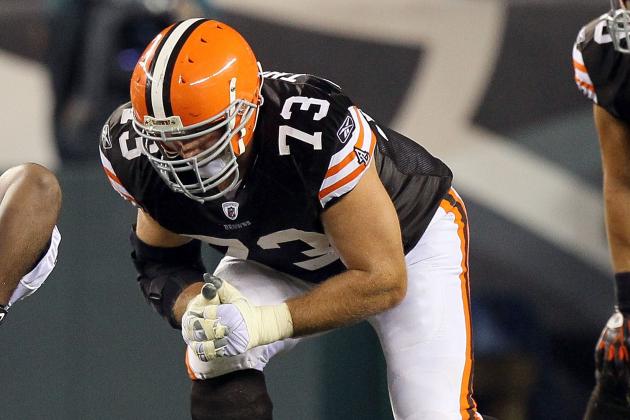 Jim McIsaac/Getty Images

Given the dramatic rise in number of pass attempts per game (and the fact that most quarterbacks are right handed) the left tackle is becoming more and more important each year.
Left tackles are nine times out of 10 the blindside protector for a quarterback and the position attracts the most skilled, quickest and strongest lineman in the game.
So each team wants to have one that can protect the passer with great consistency as well as be a major contributor in the running game.
These left tackles—let's call "young" under the age of 28 by the start of the 2012 season—are who every GM, head coach and quarterback in the NFL would like to see line up as their offensive line's anchor.
Begin Slideshow

»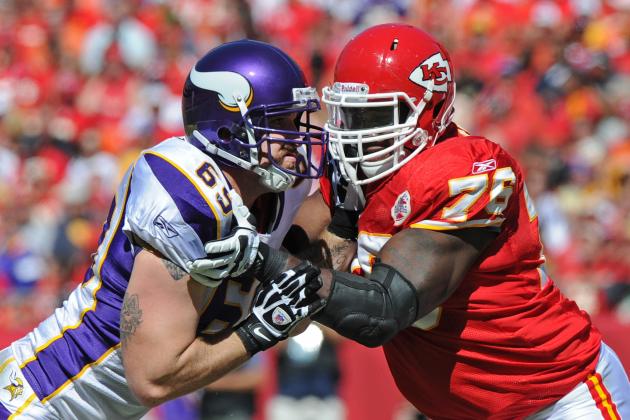 Peter Aiken/Getty Images

Age: 27
Experience: four years
Miller Ranking: 17th, overall.
This was obviously a tough year for the Chiefs offense, losing a true star in Jamaal Charles and Tony Moeaki and eventually Matt Cassel.
But despite all those issues Albert had another fine season, especially in the running game. According to the Chiefs website, "When it came to running the football, Kansas City saw its most success around the left edge behind Branden Albert. The Chiefs averaged 5.61 yards per carry running to the left, but just 3.25 yards per carry going right and 3.02 yards per attempt heading up the middle."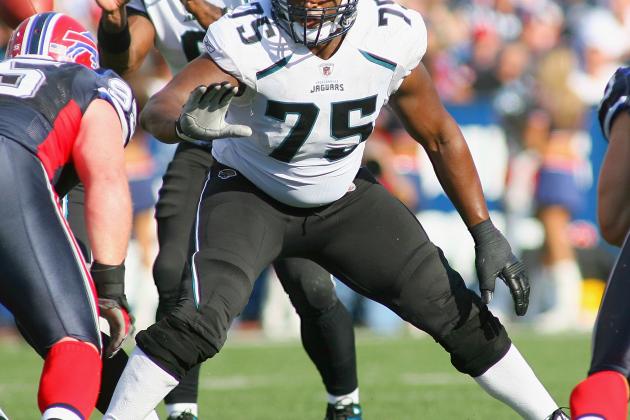 Rick Stewart/Getty Images

Age: 24
Experience: three years
Miller Ranking: 5th, overall.
Certainly Maurice Jones-Drew—the only relevant skill player on a bad teamdeserves a ton of credit for winning rushing title this year. And the other four players on that line deserve some as well.
But Monroe is the best lineman on the unit and one of the best and most underrated in the game.
And although that passing game is one of the worst in the NFL, and the offensive line did give up 44 sacks, Monroe did an admirable job, especially considering he had a rookie (Will Rackley) playing beside him.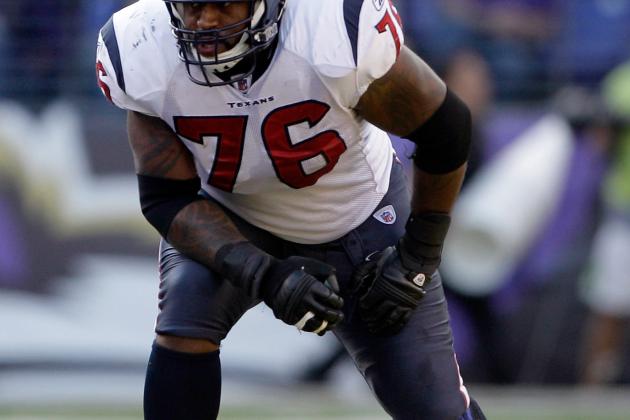 Rob Carr/Getty Images

Age: 26
Experience: four years
Miller Ranking: 3rd, overall.
Brown earned his first All-Pro selection this year: people finally started to take note of him after Arian Foster won the rushing title in 2010.
And this season, not only did Foster benefit from Brown's presence, so too did Ben Tate: the duo combined for nearly 2,200 yards.
And in the passing game, although the injuries to their starting quarterback and All-Pro wide receiver were well-documented, Brown was largely responsible for keeping T.J. Yates upright.
Take the AFC Championship Game for example: despite outstanding outside rushers like NFL Defensive Player of the Year Terrell Suggs, Jarret Johnson, and occasionally Haloti Ngata, the Ravens didn't record a single sack.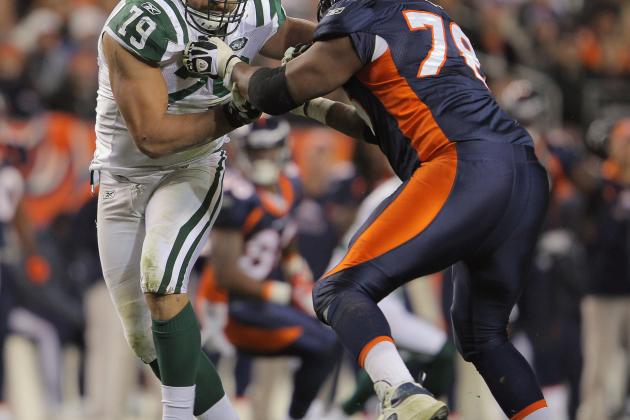 Doug Pensinger/Getty Images

Age: 25
Experience: four years
Miller Ranking: 28th, overall.
Admittedly, when Tim Tebow is the Broncos starter, Clady isn't the blindside protector, but that's splitting hairs.
Clady was the most critical piece of Denver's top-ranked rushing attack.
He probably has the best footwork of any tackle in the NFL and is extremely quick off the snap.
Whoever the Broncos starter is in September and far beyond will be lucky to have Clady in front of them.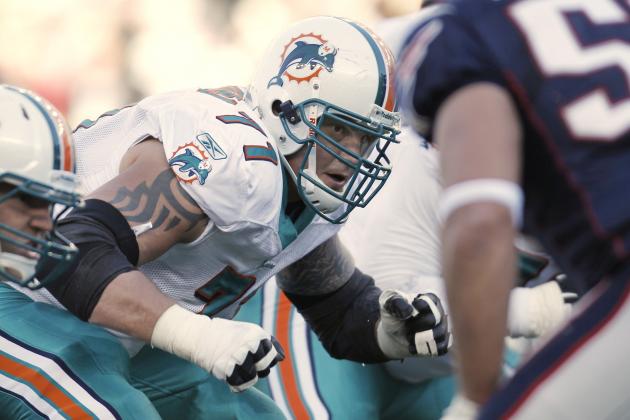 Winslow Townson/Getty Images

Age: 26
Experience: four years
Miller Ranking: 6th, overall.
I've heard some people criticize Bill Parcells picking Long first overall in the 2008 draft: had they taken Matt Ryan instead Miami wouldn't have the revolving door at quarterback position.
But that's nonsense: Long is a truly dominant blindside protector and has been a powerful run blocker. He's so big, yet so athletic.
Most importantly, he's extremely versatile: they leaned on him for the Wildcat with Ricky Williams and Ronnie Brown, then once that offense was scrapped and they switched over to Reggie Bush and Daniel Thomas, the running game was even better.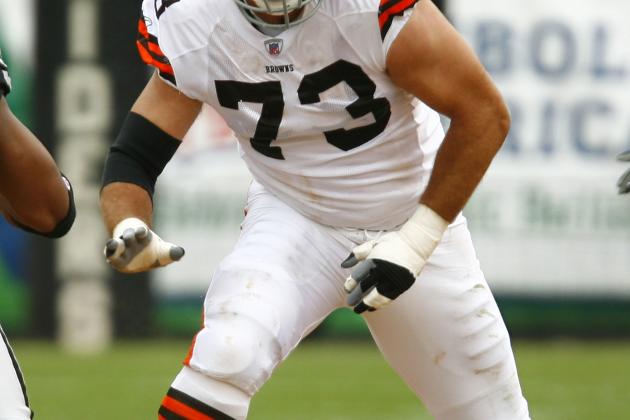 Kevin Terrell/Getty Images

Age: 27
Experience: five years
Miller Ranking: 2nd, overall.
As good as Long is, Thomas is the game's premier left tackle, regardless of any age-qualification.
He's been to the pro bowl every single year he's been a professional and three times he was named a first-team All Pro, despite the fact that his teams have never been to the postseason and each of the last four years has never won more than five games. To get that level of recognition on a team like that is a testament to Thomas' greatness.
He's almost never penalized, is a remarkable drive-blocker and (at least personally) always does a great job in his four games against two of the NFL's best pass rushes, Pittsburgh and Baltimore.