A.J. Burnett: 4 Things New York Yankees Would Miss from Him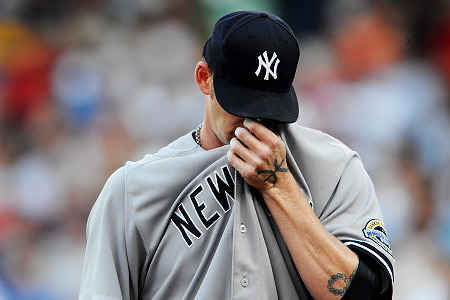 Yes, New York Yankees fans, we may be just hours away from seeing A.J. Burnett no longer be a part of the roster.
With two years and $33 million left on his contract, the team is currently in talks with the Pittsburgh Pirates (of all teams) of trading him.
While Burnett's tenure in New York hasn't been particularly great, it's not the worst signing the team has made over the past decade (Kei Igawa, anyone? Carl Pavano? Javier Vazquez twice?).
In fact, I'm going to miss the guy. Erratic and mediocre as he has been, there have been times where I've actually enjoyed watching him play. Since his days with the Toronto Blue Jays, I've just liked watching him pitch.
Here are just a few reasons on why the Yankees will miss him too.
Begin Slideshow

»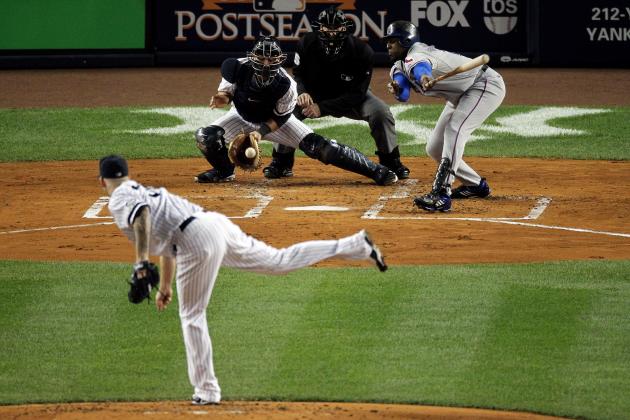 Al Bello/Getty Images

A lot of people fault A.J. Burnett for his erratic pitching style and the fact that he gives up a lot of walks.
At the same time, though, he also has the ability to strike out a lot of hitters.
Even last season, he still recorded 173 strikeouts, good for 16th in the American League.
Then again, Burnett has always been known to strikeout pitchers with his aggressive pitching, including when he was in Florida and Toronto (just take a look at 2008).
Maybe because he throws so many strikes, batters find him easier to hit, resulting in such a high ERA. However, at least Burnett isn't afraid to throw it over the plate.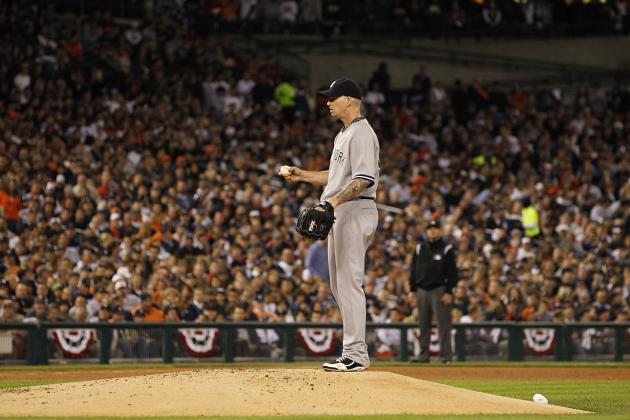 Leon Halip/Getty Images

Another thing a lot of fans seem to complain about Burnett is that he can't seem to go five or six innings a game.
However, that isn't entirely true.
Yes, Burnett has had some atrocious games during his tenure in New York, but he is still able to eat up a lot of innings.
In fact, Burnett pitched in 190 1/3 innings last season. In his three seasons with the Yankees, he hasn't pitched less than 186 2/3 innings.
Burnett may be 35 years old, but he's certainly still capable as a starting pitcher.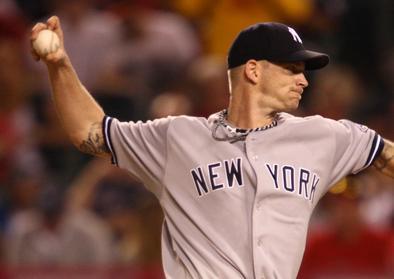 The knucklecurve is a pitch rarely used in today's game; some other current players that use it are Cliff Lee, Dan Haren and Jonathan Sanchez.
However, for Burnett, it's his signature pitch.
What's so great about this pitch is not only the velocity (typically around 82-84 mph), but also its sharp movement.
With such a pitch, he can drop it over the plate for a called strike. However, at the same time, when going through the order a second or third time, it's the kind of pitch that batters either hit or whiff easily.
When he uses it, it's a mystery in terms of the outcome, but it's certainly a pitch that I anticipate.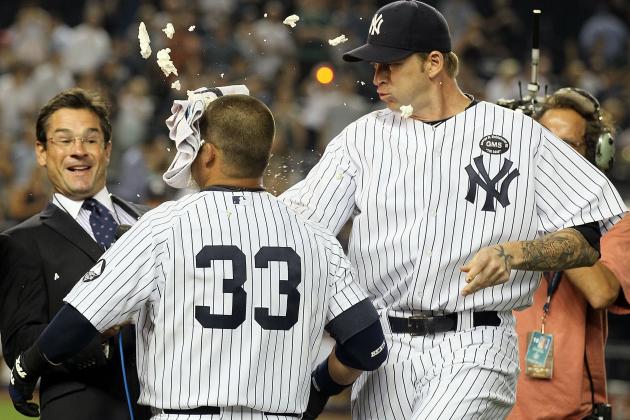 Jim McIsaac/Getty Images

Who doen't love a good shaving cream/whipped cream pie in the face?
Since pie-ing Joe Girardi after winning the 2009 World Series, Burnett has held a tradition of pieing teammates who drive in or score the winning run in a walk-off win, usually while the teammate is being interviewed on television.
He's pied a number of players during his tenure, including Alex Rodriguez, Robinson Cano, Mark Teixeira and Brett Gardner, just to name a few.
It's funny to watch, and it's nice to see that the big, bad Yankees can and will have fun and share a laugh or two during the course of the season.