Fun Facts About UFC on FUEL TV: Sanchez vs. Ellenberger
There are many reasons that someone needs to win a fight. They might be fighting to save their job. They might be fighting to save their career. They might be fighting to prove that they are finally ready for a title shot. They might be fighting to prove that they truly belong in the UFC.
From the knockout artist, to the budding contender, to the rookie looking to cut his teeth, we all have our roles to play. This is a look at the fighters from this weeks' UFC on FUEL: Sanchez vs Ellenberger event.
Begin Slideshow

»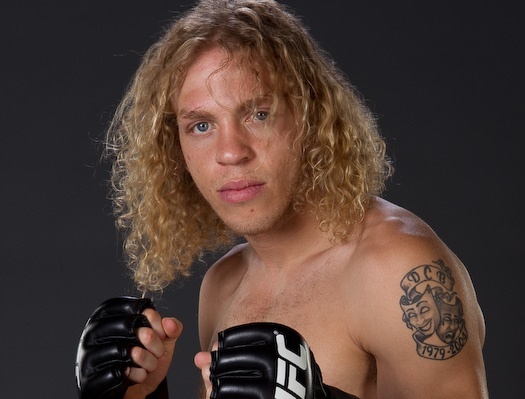 Jonathan Brookins
Despite being crowned the winner of season 12 of The Ultimate Fighter back in December of 2010, Jonathan Brookins finds himself on the Facebook prelims this week. After the show, Brookins dropped back down to featherweight and took on Eric Koch in September of last year, losing a hard fought decision.
Brookins will try not to fall to 0-2 in his new division when he takes on 2nd degree BJJ black belt Vagner Rocha, one of few fighters to have experience in the UFC, Strikeforce and Bellator. If Brookins finds himself on the losing end of this fight, he will have to move mountains to regain the momentum he had after the show.
Fun Fact: Jonathan Brookins is one of only five TUF champions to lose his first fight after the show (The other four: Travis Lutter, Amir Sadollah, Joe Stevenson and James Wilks).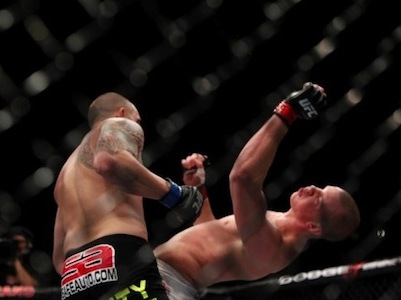 Stefan Struve
Does anybody look more entertaining when getting knocked out than Stefan Struve? Maybe it's because he falls to the mat from seven feet in the air. Maybe it's because his body resembles the Gateway Arch while he tumbles to the canvas. Who knows? But it's always entertaining.
A man susceptible to vicious knock outs should definitely be worried when he steps into the cage with slugger Dave "Pee Wee" Herman. Fifteen of Herman's 21 wins have come via KO or TKO. What may be most telling about this fight is that Herman's most recent opponent, John Olav Einemo, has a similar style to that of Struve: willing to stand and exchange but preferring to grapple.
Struve is an accomplished grappler, winning 15 fights via submission and twice earning Submission of the Night. However, Herman has never been submitted in his career and will likely prove difficult to gain positions on.
My prediction is that Struve finds himself on the wrong end of the highlight reel for the fourth time in his UFC career.
Fun Fact: Standing at a towering 6'11, Stefan Struve's height is commonly a topic of conversation. While Struve holds a record related to height, it's not necessarily the one you're thinking of. In May of 2011 Struve faced 6'7 Travis Browne. Shortly after (no pun intended) he found himself across the octagon from 5'11 Pat Barry. The 8" height difference between successive opponents is the largest of it's kind in UFC history.
Don't know this guy yet? Don't worry. You will.
UFC on FUEL TV: Sanchez vs Ellenberger is going to be an action packed card full of talent. Of the 20 fighters on the card, only three are going into the event with a loss in their last fight. In fact, half of the card have current win streaks of four fights or more.
Other streaks are on the line this week, as well. In a battle of undefeated streaks, heavyweight Phillip de Fries (8-0 (1)) will take on NCAA wrestler and former Golden Gloves champion Stipe Miocic (7-0).
However, the biggest streak on the line Wednesday night is that of a newcomer. Anton Kuivanen is a Finnish lightweight with a record of 16-4. He makes his Octagon debut on Wednesday night and has had a little bit of time training with American Top Team. He looks for his 10th consecutive win when he takes on Justin Salas on the evenings Facebook preliminaries.
Fun fact: In their combined 14 MMA fights before coming to the UFC, neither Miocic nor Phillip de Fries had ever been past the 2nd round. Despite their impressive history of finishing opponents quickly, both men went to win unanimous decisions in their respective Octagon debuts.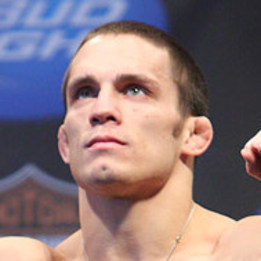 Jake Ellenberger
Of all UFC welterweights, only three men carry a UFC win streak of five fights or better: welterweight champion Georges St. Pierre, interim welterweight champion Carlos Condit and UFC on FUEL headliner Jake Ellenberger. That's pretty good company to be in.
Ellenberger (26-5) looks for his sixth UFC victory on Wednesday night against Diego Sanchez, and will likely find himself in a summer battle for the interim welterweight championship if he is successful. For anyone who may have forgotten, the sole loss in Ellenberger's UFC record is a contentious split decision loss to Carlos Condit. Winning this bout would set up a storybook rematch three years after their initial bout.
After knocking out former Strikeforce middleweight champion Jake Shields in only 54 seconds, Ellenberger isn't just trying to prove that he belongs in the Top 10. He is trying to prove that he is ready to challenge for gold.
Fun Fact: Ellenberger's UFC career is a mirror to that of interim champion Carlos Condit. Both men lost their UFC debut by split decision. Both men have built five fight win streaks since that time. Both men scored a 1st round KO over the most recent No. 1 contender (Condit over Dan Hardy, Ellenberger over Jake Shields). Both men have only gone to the judges' scorecards once since fighting each other.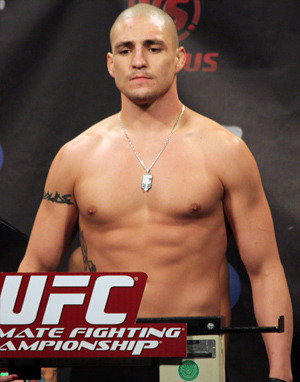 Does he need a win? YES!
Diego Sanchez
Formerly known by the much more kick-ass moniker "The Nightmare," Diego Sanchez has an impressive UFC record of 12-4. He holds victories over big names like Nick Diaz, Joe Riggs, Joe Stevenson and Karo Parisyan. After being dominated by prospect John Hathaway, "The Dream" has turned his momentum around, winning consecutive fights over tough-as-nails Paulo Thiago and Martin Kampmann.
Sanchez has hit speed bumps in his career and eventually overcome them by picking up wins at pivotal times. However, losing this week would make Diego 2-3 in his last five fights. With the unfortunate frequency of Diego finding himself on the injured list, he can not afford to be blown out in this fight if he'd like a shot at welterweight gold before retirement.
Fun Fact:
Sanchez briefly retired from the sport when a blood test erroneously came back positive for Hepatitis C. With doctors unable to diagnose what was ailing him, Sanchez took on Josh Koscheck at UFC 69. One day after the fight, Sanchez was diagnosed with a staph infection: one that had left a hole in his leg "the size of a coffee cup".