New York Yankees: 5 Reasons Ivan Nova Should Be the Number 2 Starter, Not Pineda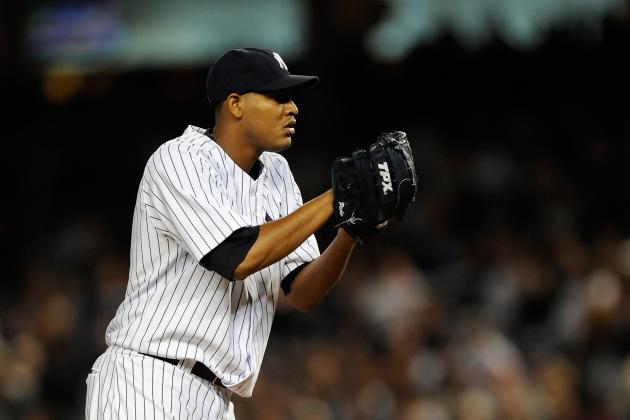 Patrick McDermott/Getty Images

The Yankees starting rotation has gone from being a concern to being a strength.
The Yankees have plenty of starting pitching depth and the rotation is being led by CC Sabathia. Sabathia has been worth every penny and possibly could be a bargain for how durable, dominant and reliable he has been.
The addition of Michael Pineda from the Seattle Mariners raises the question of who is the number two pitcher in the starting rotation, Nova or Pineda.
Here is a look at five reasons why Nova should be the next guy in the starting rotation behind Sabathia.
Begin Slideshow

»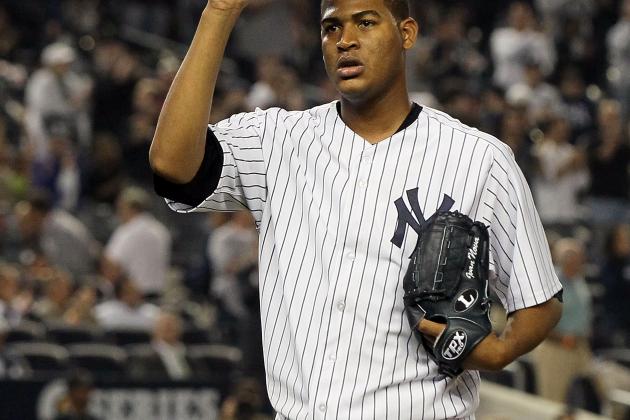 Jim McIsaac/Getty Images

In his short career, Nova has proven that he is more than capable of pitching in New York.
There have been plenty of quality pitchers like Javier Vazquez, Randy Johnson and Carl Pavano who have not been able to pitch under the brightest spotlight in New York.
Nova appears to embrace the pressure and the electricity of New York. In his first his rookie 2011 season was solid evidence as he went 16-4 with an ERA well under four (3.70). That was the most wins by a Yankees rookie pitcher since 1968. Nova record was identical at home and on the road (8-2) in 2011.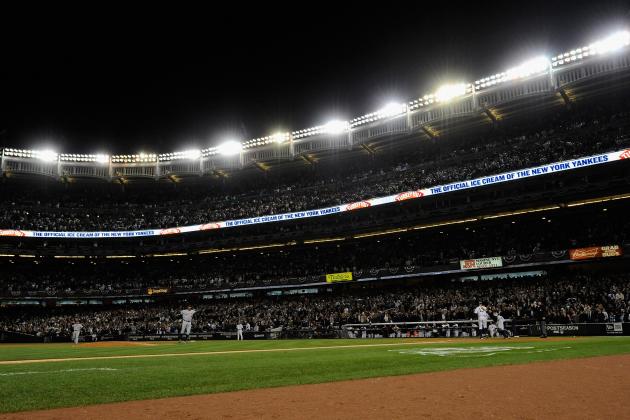 Patrick McDermott/Getty Images

The Yankees start the season with back-to-back series' on the road against the Tampa Bay Rays and the Baltimore Orioles. Then the Yankees head home for their season home opener against the Los Angeles Angels.
If the Yankees use a regular five-man rotation, the number two starter will be the pitcher in the home opener for the Yankees. Ivan Nova is a safer bet for that task.
Nova has proven he can pitch at Yankee Stadium, with an 8-3 career record at home. Michael Pineda has yet to prove he can pitch at Yankee Stadium and, if he has a rough start in the home opener, that will not go over well with Yankee fans. Pineda has never pitched in Yankee Stadium.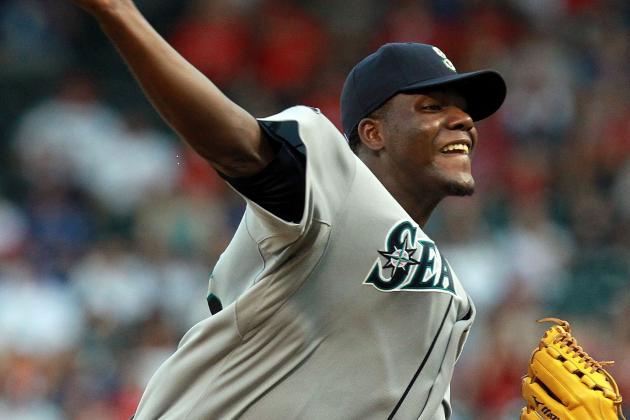 Ronald Martinez/Getty Images

Michael Pineda has all the talent in the world and plenty of upside. However in the second half of 2011, he struggled.
After going 8-6 with an 3.03 ERA in the first half of the season, Pineda went 1-4 with a 4.19 ERA in the second half.
While he was pitching for a weak Mariners team, he still struggled. He still has more to prove before he becomes a lock for the top of the rotation.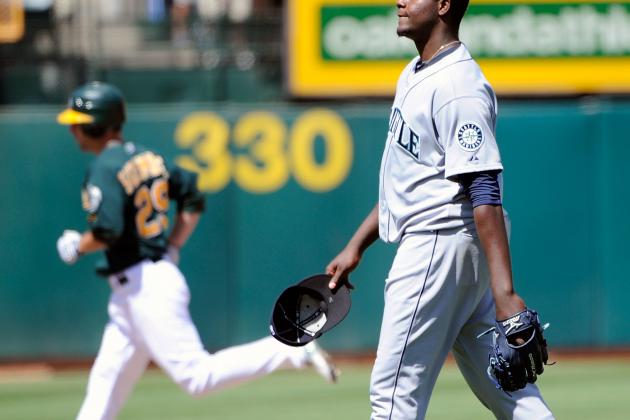 Thearon W. Henderson/Getty Images

Ivan Nova has proven he can handle Yankee Stadium and New York
Why then put additional pressure on Pineda by making him the second starter behind Sabathia?
He is still a young pitcher and any pressure that can be taken off is a good thing for him. The Yankees universe will already come with a significant amount of pressure.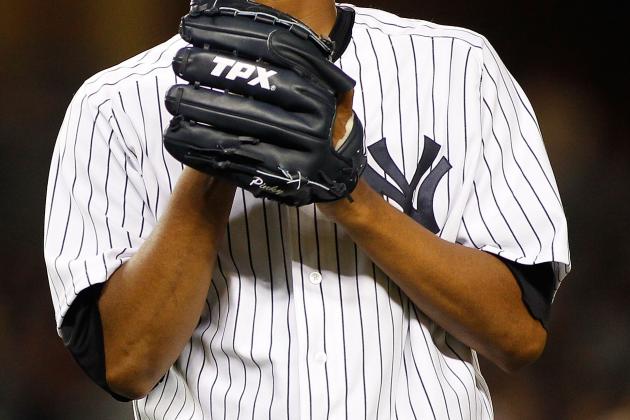 Mike Stobe/Getty Images

Ivan Nova has never really been as praised as other prospects like Phil Hughes or the "Two B's" in the minors now. He has had to fight, earn and prove that he deserves to be a true MLB starting pitcher.
I think he has done that.
Nova was crucial to the Yankees success in 2011 as he helped solidify a questionable rotation last season. In Game 1 of the 2011 ALDS, Nova pitched 6.1 innings allowing two runs and four hits in a 9-3 Yankees win.
The Yankees need to show their respect for what Nova has done in his career so far and make him the number two starter.