UFC on Fuel TV: Info & Predictions for Main Card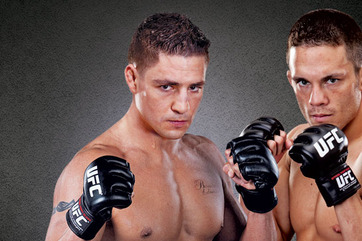 Fuel TV
On Wednesday, February 15th the Ultimate Fighting Championship will look to continue on its hot streak when they travel to Omaha, Nebraska for UFC on FUEL.
UFC on FUEL will air live from the Omaha Civic Auditorium beginning at 5 p.m. PT and 8 p.m. ET.
In the main event of the evening, Omaha's own Jake Ellenberger will attempt to move closer towards his much-desired welterweight title shot when he squares off with the dangerous Diego Sanchez.
Also clashing on the event's main card is "Skyscraper" Stefan Struve, who will take on Dave "Pee Wee" Herman in his first fight off of suspension.
In total, the fight card consists of five main card bouts.
The following slides display info and predictions for every main card fight at UFC on FUEL.
Let's take a look.
Begin Slideshow

»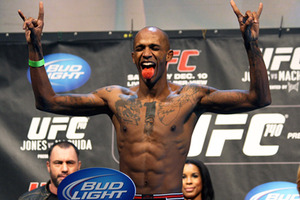 T.J. Dillashaw
Career Record: 4-1
UFC Record: 0-1
Key Wins: Taylor McCorriston
Key Losses: John Dodson
Walel Watson
Career Record: 9-3
UFC Record: 1-1
Key Wins: Joseph Sandoval
Key Losses: Yves Jabouin
In the first of five main card bouts, T.J. Dillashaw will enter the Octagon in Omaha looking to capture his first UFC victory.
However, in order to do so, he'll need to get by the dangerous and lengthy Walel Watson, who many believe should be undefeated in the UFC due to a controversial split decision in his most recent bout.
When action begins, Watson will attempt to keep his distance from Dillashaw and not let his smaller opponent get on the inside of him.
Watson will eventually look to take Dillashaw down, but he has the complete skill set to fight from anywhere in the Octagon.
Prediction: Watson by Unanimous Decision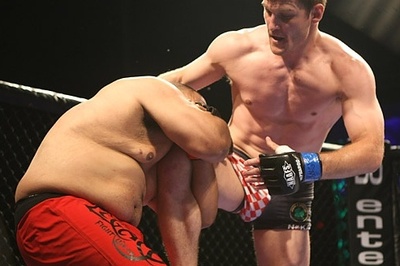 Stipe Miocic

Career Record: 7-0
UFC Record: 1-0
Key Wins: Joey Beltran
Key Losses: N/A
Philip De Fries

Career Record: 8-0 (1)
UFC Record: 1-0
Key Wins: Rob Broughton
Key Losses: N/A
In the first of two heavyweight clashes, unbeaten Stipe Miocic will take on Philip De Fries, who's also never lost in his mixed martial arts career.
In what has the potential to be take home Fight of the Night honors, Miocic will attempt to keep the fight on his feet and impose his kickboxing skills to De Fries.
However, De Fries is more of a conditioned fighter and uses that to find the judge's scorecards more times than not.
When the rubber meets the road, De Fries has yet to be fully tested, but will do everything in his power to remain above water.
It just might not be enough.
Prediction: Miocic by Round 2 TKO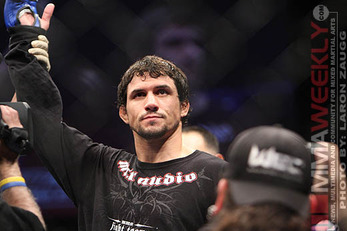 Aaron Simpson

Career Record: 11-2
UFC Record: 6-2
Key Wins: Eric Shafer, Brad Tavares
Key Losses: Mark Munoz, Chris Leben
Ronny Markes

Career Record: 12-1
UFC Record: 1-0
Key Wins: Karlos Vemola
Key Losses: Paulo Rodrigues
While Aaron Simpson has been recognized as a premier knockout artist in the UFC's middleweight division, he's shown exceptional conditioning in his previous three outings, winning all by unanimous decision.
Simpson will have met his match when the Octagon door closes on February 4th as Ronny Markes is an extremely well-rounded fighter who could be too much for Simpson to handle.
However, Simpson's experience and conditioning should be enough for the UFC vet to capture his fourth consecutive victory and make some noise in his respected weight class.
Fans shouldn't be surprised to see Markes coming out and swinging for the fences early and often.
Prediction: Simpson by Unanimous Decision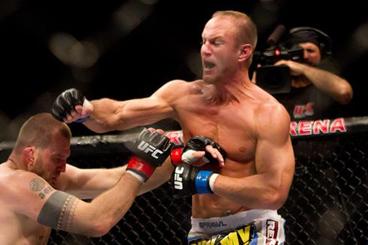 Darryl Dyck
Stefan Struve

Career Record: 22-5
UFC Record: 6-3
Key Wins: Pat Barry, Christian Morecraft
Key Losses: Junior Dos Santos, Roy Nelson
Dave Herman

Career Record: 21-2
UFC Record: 1-0
Key Wins: John-Olav Einemo
Key Losses: Choi Mu Bae
In the co-main event of the evening at UFC on FUEL, heavyweights Stefan Struve and Dave Herman will enter the Octagon for one of the most anticipated bouts of the night.
It will be interesting to see how Herman reacts coming off a suspension as he'll be facing the tallest and lengthiest man in the UFC today.
It shouldn't come as a surprise to any when Struve attempts to put Herman on his back and submit him, as that's what he's done his entire career.
However, before he can do that, he'll need to take Herman down, which could be a problem in itself.
Expect a knockout thriller in Omaha if Struve can't capitalize on the takedown.
Prediction: Herman by Round 1 TKO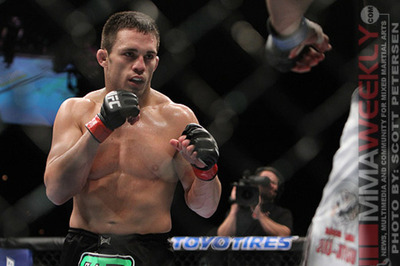 Diego Sanchez
Career Record: 23-4
UFC Record: 12-4
Key Wins: Nick Diaz, Kenny Florian
Key Losses: Jon Fitch, Josh Koscheck
Jake Ellenberger

Career Record: 26-5
UFC Record: 5-1
Key Wins: Jake Shields, Sean Pierson
Key Losses: Carlos Condit
In the main event of the evening at UFC on FUEL, the heavy-hitting Jake Ellenberger will attempt to earn himself a 170-pound title shot when he squares off with Diego Sanchez.
When the opening bell rings, it'll be Ellenberger looking for the knockout blow as many believe he may be the hardest hitter in the UFC today.
Sanchez will need to avoid a series of strikes early and get comfortable on his feet.
Eventually, Sanchez will want to take the fight to the ground in hopes of grinding out a decision victory.
While Ellenberger may not be able to finish the tough-nosed Sanchez, he should be able to escape with a close decision, allowing him to have won his sixth consecutive bout inside the Octagon.
Prediction: Ellenberger by Unanimous Decision
For additional information, follow Garrett Derr on Twitter .