Luis Suarez, Patrice Evra Racism Row: Why It's Important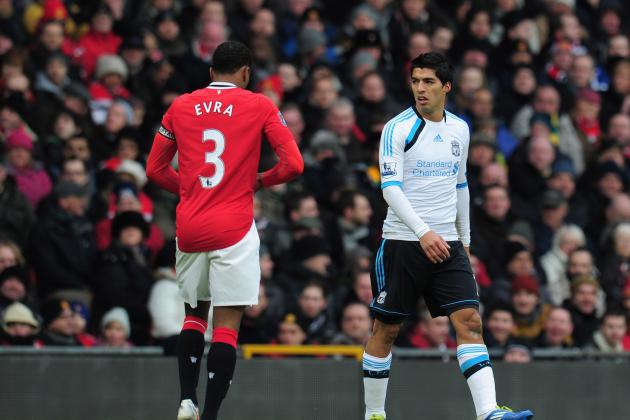 Shaun Botterill/Getty Images
The Patrice Evra and Luis Suarez Racism Row Has a Major Impact That Spreads Far Beyond Just the Two Players
Many are questioning why the racism row between Patrice Evra and Luis Suarez is so talked about in the media. Here's the answer: It's important.
If you're a football fan who's lived under a rock, or just don't follow the sport, click the Liverpool or Manchester United pages here on Bleacher Report to see what the fuss is about.
Here's some breaking news on the story: Suarez has apologised for not shaking Evra's hand in the game at Old Trafford on Saturday.
But let's step back a moment and see just why the media are rightfully making such a big deal out of this case.
Begin Slideshow

»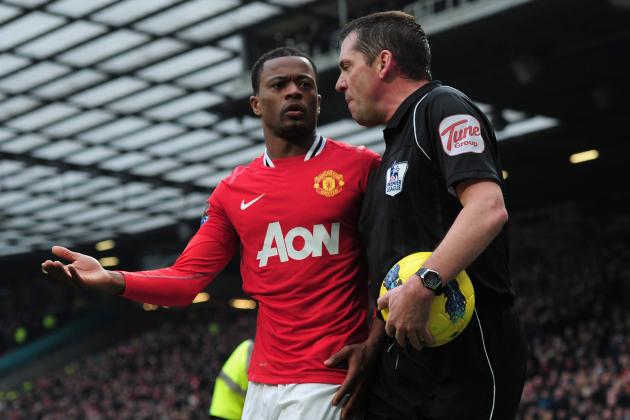 Shaun Botterill/Getty Images

Racism is a very serious matter, and any allegation, of course, has to be dealt with in the most resolute terms.
The fact that such a high-profile player as Luis Suarez, who has a lot of responsibility as a professional in the public eye, was accused of and subsequently charged with racially abusing Patrice Evra, makes this whole saga very important.
In a such a diverse league as the Premier League, and in such a culturally diverse nation as the United Kingdom, to have a key player in the country's national sport be charged with racism does not reflect well at all, and flies in the face of all the anti-racism campaigns currently present in football.
The fact that Suarez refused to shake the hand of his victim after being charged does little to show that racism is no longer an issue in the game—even if he did apologise afterwards.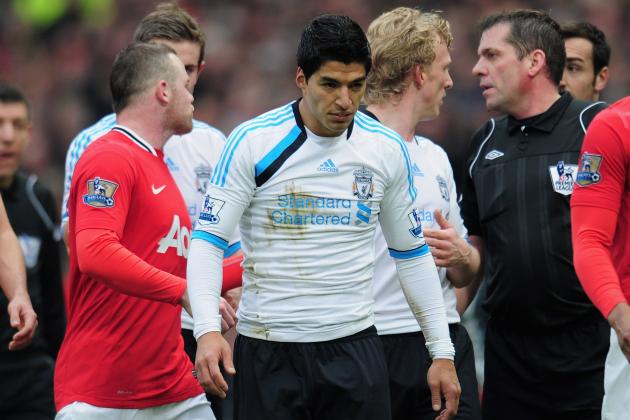 Shaun Botterill/Getty Images

Luis Suarez, whether he likes it or not, is a role model to a lot of youngsters, who idolise him and hope to one day be as successful as him.
As such, he should never have used racist language in the first place.
And as far as Saturday's game goes, what sort of example is he setting by refusing to shake his opponent's hand, the hand of the victim of his racial abuse?
That action did nothing to clear his name of racism, and merely showed his lack of respect for his opponent.
How can we teach the next generation about the values of sportsmanship and how to rise above provocation if a key player in the sport can't even do it himself?
Patrice Evra, for his part, is a role model and also set a very poor example taunting his opponent and reacting to provocation—throwing the sporting etiquette taught to future sportsmen and women out of the window.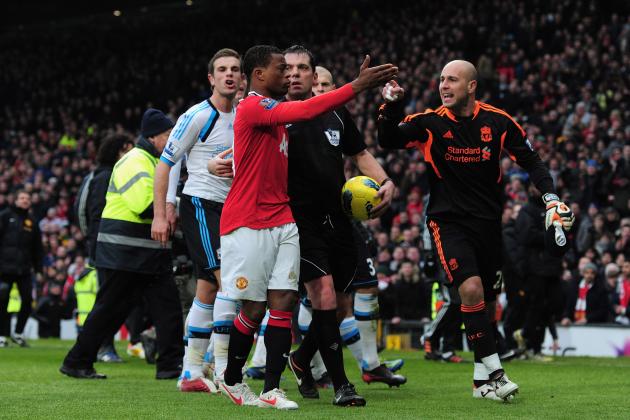 Shaun Botterill/Getty Images

Luis Suarez and Patrice Evra are professional football players, but they both displayed a clear lack of professionalism at Old Trafford.
Suarez is paid in part to act professionally, and by failing to shake Evra's hand (and of course by using racist language towards him in the first place), did not abide by the etiquette he himself expects to receive from his fellow professionals.
Evra is also partly paid to act in a professional manner, and certainly did not live up to those standards in the way he behaved and taunted Suarez, using the crowd to provoke the Uruguayan international.
The two players have dealt with this whole situation in a very unprofessional manner, hence, the media have rightfully been all over it.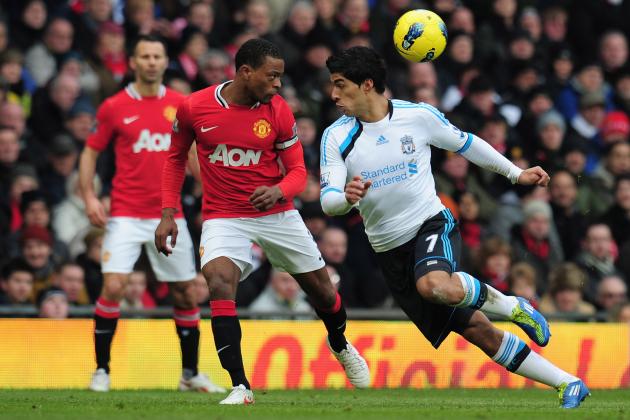 Shaun Botterill/Getty Images

Liverpool is a football club with a global brand and fanbase, and when they have a mark of racism against their name, it reflects badly on the club and can be seen as a possible sign of disrespect towards sections of their own support.
That's why this whole issue was so important in the first place—a global club like Liverpool were staunchly backing a man charged with racism. That has the potential to set a very wrong example.
And now it's even more important given how both Suarez and Evra have behaved.
Manchester United are a club with an even bigger global brand and fanbase than Liverpool, and thanks to the actions of their veteran player, their professional credibility will be called into question.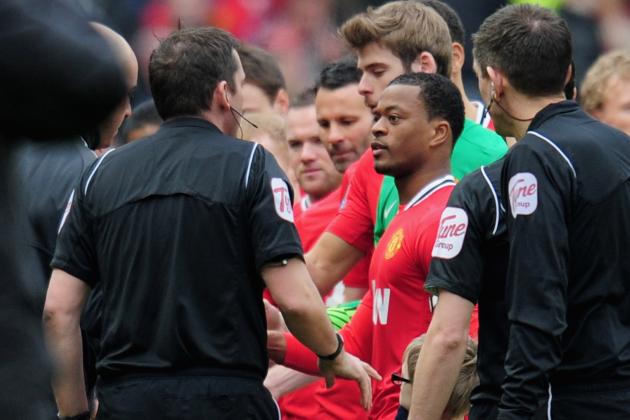 Shaun Botterill/Getty Images

The way Luis Suarez and Patrice Evra have acted during this saga, as well as both Liverpool and Manchester United, has just fanned the flames of an already very heated rivalry.
Suarez's disdain for Evra, which he did not attempt to hide, means his apology could again be forced, and could give the impression to Liverpool fans that Evra and Manchester United are merely trying to damage the Reds with "made up" allegations.
Evra's behaviour and United's lack of response could come across as encouraging such provocative actions.
The end result? Police and stewards will be working even harder to keep quiet both sets of supporters, and the clear possibility of increased trouble in future between the two sides.