Each Premiership Team's Most Annoying Player to Opposing Players and Fans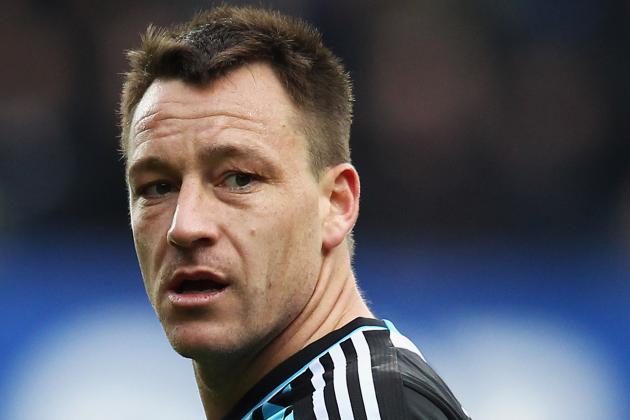 Ian Walton/Getty Images

You know who I'm talking about.
When you're up against a team and you're praying that this person isn't on the opposing team sheet because he's either so good it's annoying, or he's just so annoying it's annoying.
Many footballers have fallen foul of the law and the media one way or the other, whilst others live a relatively quiet life despite being in the spotlight most of their lives.
Some prefer to do their talking on the pitch; others feature in shampoo adverts and sell hair gel.
Whatever the reason for our frustration at them, here is each English Premier League team's most annoying player.
Begin Slideshow

»
Michael Regan/Getty Images

Carlos Tevez has to take the title for Manchester City.
The Argentinean refused to warm up in a Champions League game, resulting in manager Roberto Mancini declaring he would never play for the club again.
Tevez then fled to his home country whilst losing a hefty chunk of wages in the process.
Tevez is an exceptional player, but people must be sick of reading his name in the transfer gossip columns.
Mancini has recently stated that the player could make a return this season.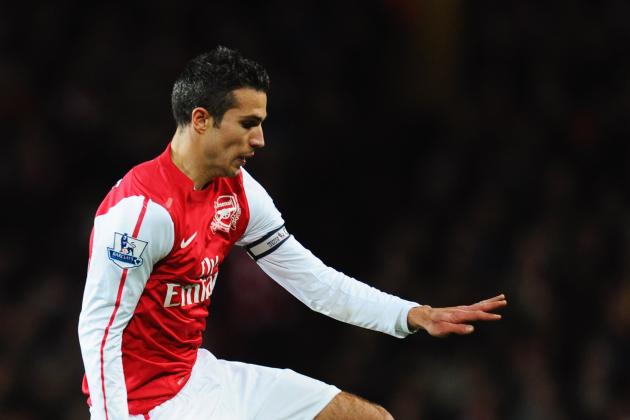 Mike Hewitt/Getty Images

Arsenal wouldn't be Arsenal without the annoying...ermmmmmm...help?
Arsenal don't have that many irritable players really unless you support Spurs, so perhaps the most annoying right now has to be the goal machine that is Robin van Persie.
It's almost sickening how frequently he has found the back of the net over the past 12 months or so.
Great if he's on your team; an absolute nightmare if he isn't.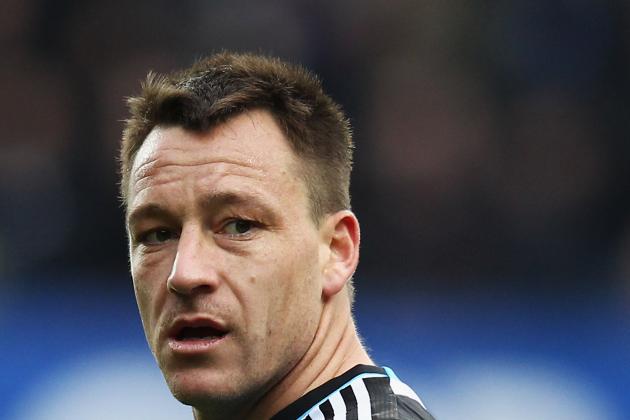 Ian Walton/Getty Images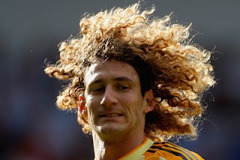 Fabricio Coloccini wouldn't be half as annoying if he bothered to get his sideshow bob hairstyle cut once in a while.
The Newcastle club captain has sported the look since his arrival on Tyneside in 2008 and it shows no signs of leaving any time soon.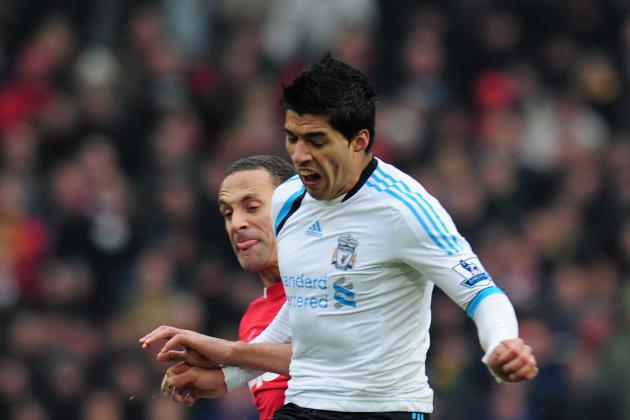 Shaun Botterill/Getty Images

Before this season began, it was probably safe to say that Liverpool's Steven Gerrard was their most annoying player, purely because of his ability on the pitch and the way in which the Kop idolises him.
However, Gerrard has been given a reprieve in this article following the racism row involving Luis Suarez.
Suarez received an eight-match ban for racially abusing Patrice Evra in a Premier League game and then refused to shake the player's hand in the subsequent follow-up game.
Suarez is probably the most vilified man on Merseyside at present.
OK whilst not a player, Delia Smith could technically be counted as Norwich's 12th man... well, lady at least.
Smith is a celebrity cook with majority share holdings in Norwich City FC and she likes nothing better than to try and whip up the crowd at halftime with some ridiculous ranting.
See the video above and cringe.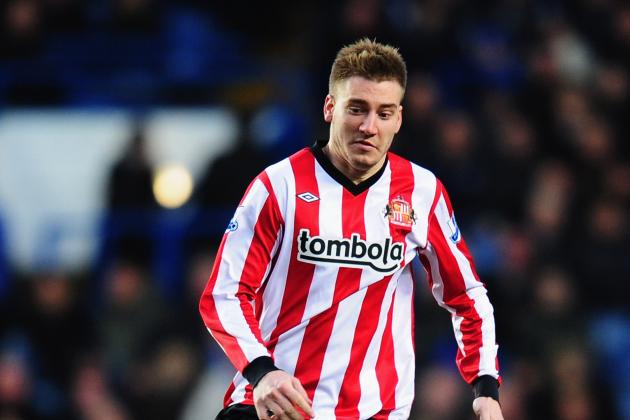 Mike Hewitt/Getty Images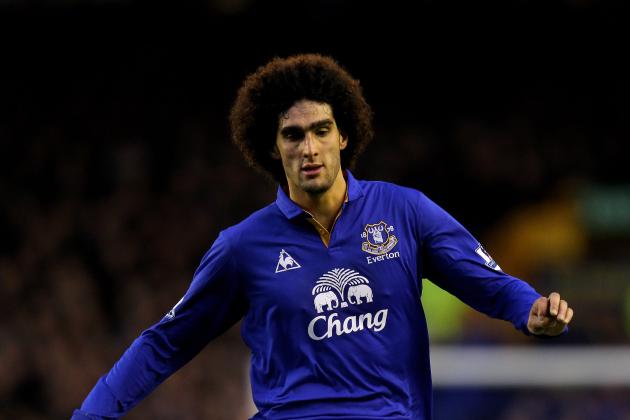 Alex Livesey/Getty Images

Phil Neville almost took the plaudits for Everton, but was just pipped by a hair by Marouane Fellaini.
Or should I say pipped by a lot of hair.
Fellaini looks like a walking microphone and makes you want to start singing when you see him.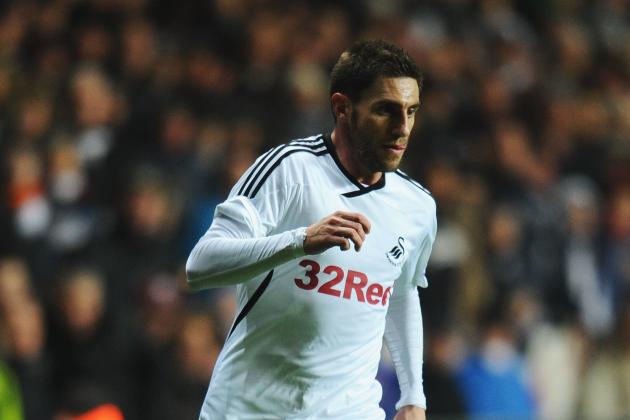 Mike Hewitt/Getty Images

Swansea don't really have any annoying players that have surfaced into the media spotlight thus far, so defender Angel Rangel gets the plaudits just for having a name that rhymes.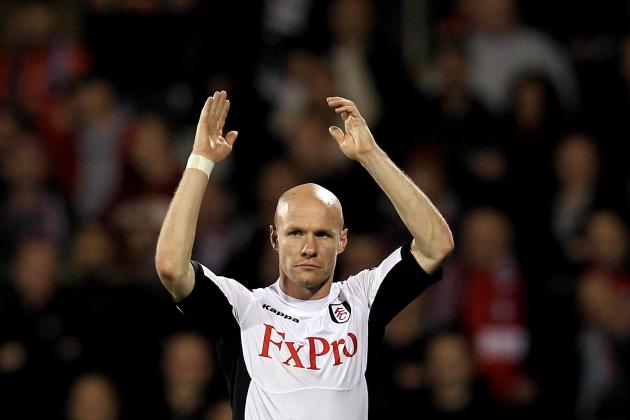 Dean Mouhtaropoulos/Getty Images

Fulham's Andy Johnson is known as a striker at Craven Cottage, but to everybody else he's known as the little annoying bald bloke who throws himself on the floor at any given opportunity.
Famed for the amount of penalties he wins, Johnson is just a pain in most defenders' ankle's.
The sight of Rory Delap about to launch one of his huge throws into the box for Stoke should be a criminal offense.
As the great Brian Clough once said: "If football was supposed to be played in the clouds, God would have put grass up there."
Delap has brought a whole new dimension to the long-ball routine.
Disclaimer: I do not know why the YouTube video attached suddenly turns into a European dance mix. It just happens on YouTube now and again.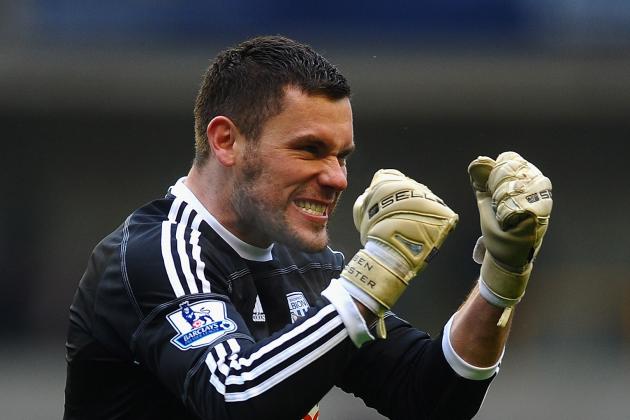 Laurence Griffiths/Getty Images

West Bromwich Albion's Ben Foster is one of a long line of goalkeepers that were supposed to be the next England No. 1.
Thankfully that task has been handed to Manchester City's Joe Hart, who doesn't look like giving it up anytime soon.
Having failed the grade at Manchester United, Foster found himself loaned to Watford, sold to Birmingham City and then loaned again to West Brom.
He's a goalkeeper you don't want to see on your club's team sheet.
Aston Villa have the ability to call upon Emile Heskey when they need a change of striker, but why would you bother?
Heskey is perhaps one of the worst strikers to ever play for his country and was largely picked due to the demands of Michael Owen—you know, when Owen actually played football.
Heskey is annoying by his mere presence on the team sheet and the above video shows you the player in his prime.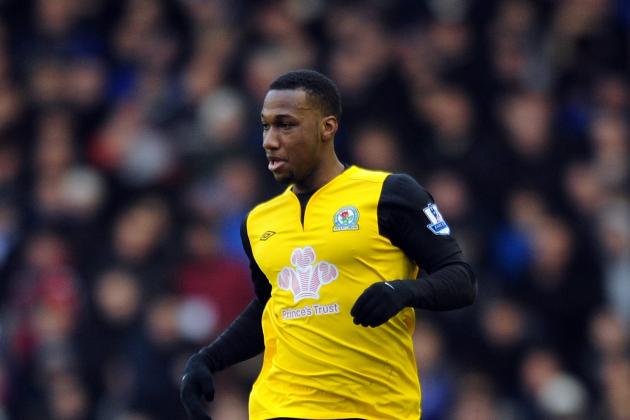 Chris Brunskill/Getty Images

David "Junior" Hoilett has to Blackburn's most annoying player simply because he should be playing for a better team.
The Canadian is only 21 years of age but is attracting a lot of interest from the bigger clubs, such as Tottenham Hotspur and Bayern Munich.
Hoilett is out of contract in the summer which is when we could see him moving on from Ewood Park.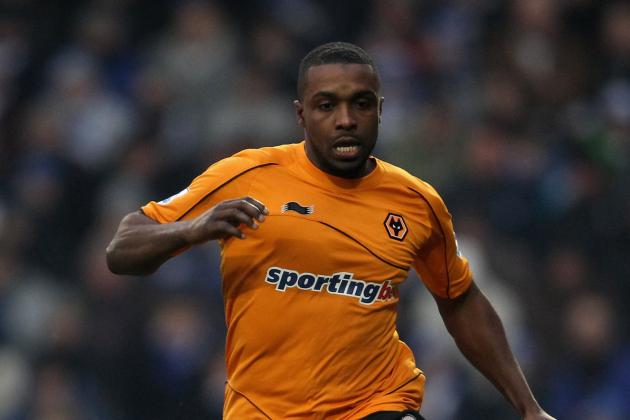 Clive Rose/Getty Images

Sylvan Ebanks-Blake is probably as annoying to his own supporters as he is to anybody else.
Having won the golden boot in the Championship two years running in the 07/08 and 08/09 seasons, SEB also won the Championship Player of the Year.
Since his step up to the Premier League, SEB has been largely disappointing and has been favoured as a bit player.
Now Mick McCarthy has been sacked, a new manager may offer SEB a clean start.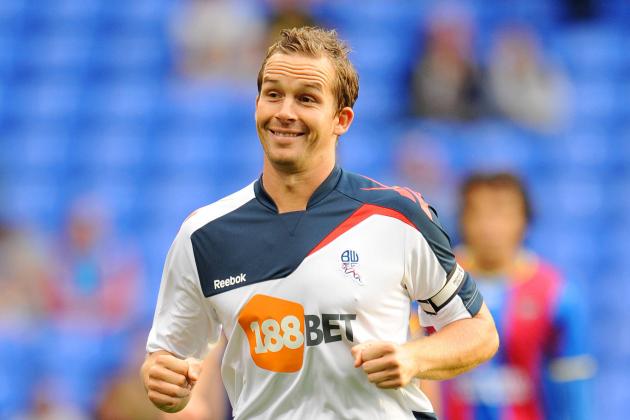 Clint Hughes/Getty Images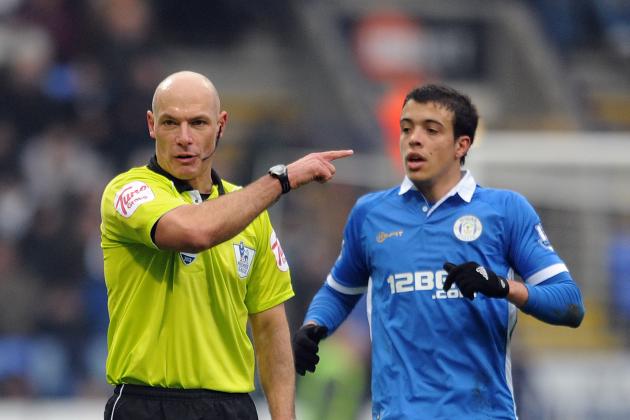 Chris Brunskill/Getty Images

Franco Di Santo is possibly the worst striker in the Premier League.
At least 50 percent of his league goals this season have come by way of a deflection, and his four league goals this season surpasses his three prior Premier League years combined.
Enough said, really.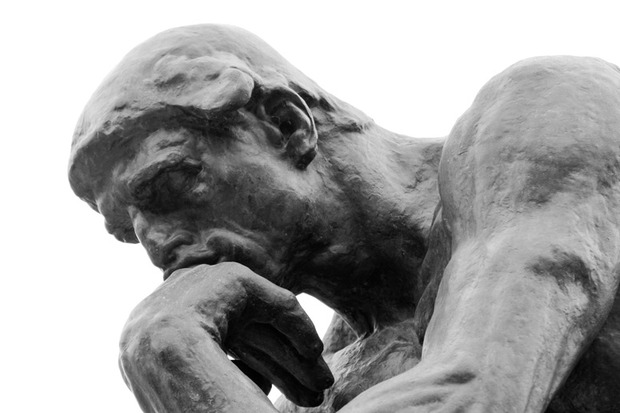 As with anything in life, some people find certain players more annoying than others.
A lot of readers may be thinking that half the players on this list aren't annoying at all and that's quite all right to think that way.
People's individual experiences of football matches, stories they've read, and teams they support will all impact their love or hatred of a player.
In fact, there's probably an argument for half of a team's squad to be annoying at some point or another.
Be sure to use the comment box below to let me know who you think are the Premier League pantomime villains and thanks for reading.
Click here to check out how each bottom 10 Premier League team can avoid the drop.
On twitter? Follow me @petercwebster where I post all of my B/R content.