Reggie Miller vs. Knicks and the 10 Worst Enemies in Sports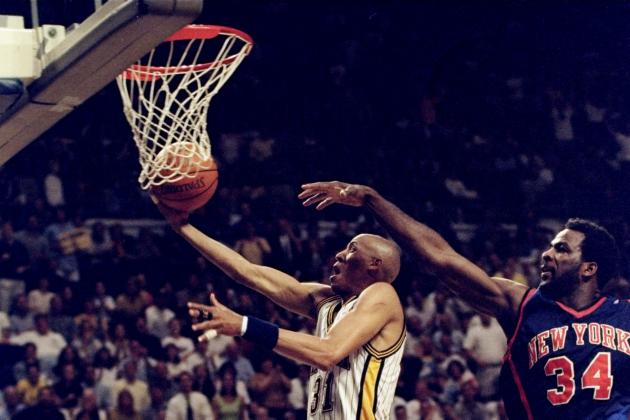 Vincent Laforet/Getty Images

The retired superstars of sports, if you ever happen to listen to what they have to say, will generally agree on one thing—they all think that the current players, in whatever respective league the former players played, have become way too friendly with one another.
Just ask the man in the picture above. Reggie Miller epitomizes the old NBA—the league where players trash-talked non-stop and truly despised their rivals, publicly and privately.
John Starks refused to shake Miller's hand before a game and once was ejected for head butting him. All this because Reggie knew how to get in his head. But it was more than that; these two weren't only rivals on the court. Their difficult relationship, which is as gentle of a way as possible to coin what they had, transcended the game and became personal.
Now? LeBron James and Chris Paul hug before their marquee games, and praise the other consistently in public.
It's not only in the NBA, obviously, as rivalries like the Packers-Bears, UNC-Duke and Yankees-Red Sox have become more of a rivalry between the fans than the players.
Yet, every now and then, we still see some enemies in the games—people that truly don't like each other, and not only when they're facing one another.
Add that to the numerous hatreds back in the day, and there are quite a lot.
Thus, I present to you the worst enemies in sports...
Begin Slideshow

»
These two were enemies...at least that's what Tonya Harding thought. Nancy Kerrigan was oblivious to the hatred and disgust between them until Tonya, her boyfriend and her bodyguard conspired a plan to break her leg.
They hired a man named Shane Stant to do so.
Harding won that same event, the National Championship no less, and because no one knew what Harding had done, both made the Olympic team once Kerrigan recovered.
Tonya eventually admitted to being one of the administrators of the attack and was forced to withdraw from the Olympic team, until she threatened legal action.
Everyone following their story, which at the point was pretty much everyone not living under a rock, had to feel somewhat relieved when Harding finished eighth and Kerrigan won the silver.
Especially when Harding proceeded to sob.
As made evident in the introduction, this is perhaps the most intense enemy situation in sports history. Reggie Miller was met with much more than just a a couple jeers when he went to MSG.
The fans hated him. The players hated him.
And Reggie Miller hated them both back.
Miller and Spike Lee would frequently shout at each other during games, and Reggie Miller infamously made the choke sign in his direction after completing a comeback against the Knicks.
John Starks, more than any other Knick, would have frequent fights with Miller, and they publicly hated each other. They didn't respect each other at all.
All this only pushed Miller. He always played his best against the Knicks, especially at the Garden.
The NBA may never see a player-against-team rivalry much like this again, so it's always fun to remember.
They really only exchanged words once. Actually, they practically only ever met face to face once.
For those of you who don't know, Jim Rome is the host of one of ESPN's sports shows, while Jim Everett is a former decent NFL quarterback.
Proceeding Rome's interview with Everett, Rome had started calling Jim Everett Chris Everett, a female tennis player, to blast him for his lack of masculinity in the pocket.
When the interview started, Rom immediately dropped the name Chris. They started arguing to the point where Everett told him, quite frankly, that if he were to call him Chris one more time, ESPN should take a station break so that the audience wouldn't see what would happen.
Jim did call Chris again, and Everett proceeded to push him over in an aggressive manner.
Since then it seems fine between them, but sadly it will always be the most remembered moment of Rome's career, and even Everett's to a certain extent.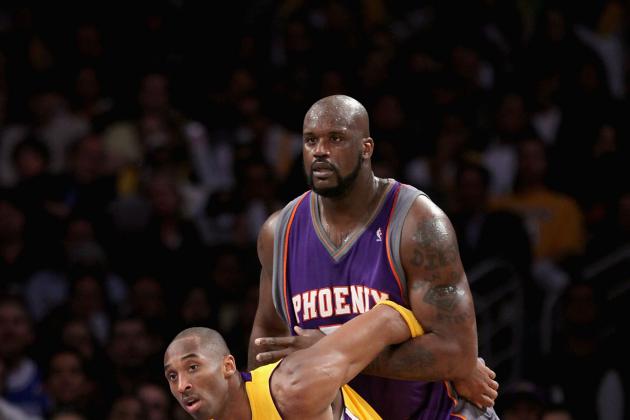 Christian Petersen/Getty Images

Very rarely do you see two teammates that are one of the greatest duos of all time on a list of worst enemies in sports.
But Shaq and Kobe have to be here. After five seasons where their friendship seemed perfect, with three rings in between to sooth any frustration they ever had, anger started escalating between the two superstars.
Shaq felt the Lakers were his team, and that Kobe refused to accept that. Kobe felt Shaq's attitude and lack of tenacity on defense was embarrassing, and that he should focus on bettering his role while Kobe would do his thing.
This led to both of them talking trash about each other to reporters, which obviously compromised their relationship on the court as they stopped winning championships.
The Lakers realized they had to get rid of one of them if they wanted any sort of chemistry whatsoever in the locker room. They chose the younger Kobe.
Their hatred seemingly stopped there, but there will always be moments when one calls out the other as they will forever be linked, and therefore compared.
Shaq notoriously had the "tell me how my a** tastes" rap, claiming that, right after the Lakers lost to the Celtics, Kobe wouldn't be able to win a championship without him.
Kobe retaliated after his fifth ring. After being asked what the ring meant to him, he said it was "one more than Shaq."
At least now they seem fine, with Shaq writing on Twitter (h/t Fox Sports) that Kobe is the best Laker of all time. But, in its prime, this feud was one of the most meaningful in sports history.
So far in the list, this is the only recent one. Actually, their feud made its way on this list thanks to a handshaking incident just two Saturday's ago.
It started when Evra complained to the FIFA that Luis Suarez was harassing him with racial taunts, saying completely obscene things regarding his skin color.
Suarez said he did nothing of the kind, but FIFA found enough evidence and suspended him.
In his first game back against Evra, the incident was being talked about because the two would face each other in a very important match. If they had both acted mature and professional, the whole thing would have died down and they would be judged purely for their skill on the field.
Suarez was immature as he refused to shake Evra's hand in what is a undisputed custom in soccer.
The incident evidently didn't die down after this; it rose up to unprecedented hatred between the two.
Incident forgotten or not, the next time these two meet will surely be cause for concern.
I am almost 100 percent sure that if you're reading this article, and thus on a sports website, you have seen this clip. It will forever remain one of the most infamous clips in sports history.
France and Italy were facing each other in the 2010 World Cup Championship, which was already being rumored to be perhaps Zinedine Zidane's last game in soccer, and certainly for International play.
Zidane played the first 110 minutes amazingly, scoring a beautiful penalty and holding the entire team on his back.
Already known for his temper, Zidane put his glorified name into soccer's infamy by "head-butting" Marco Matterazi right before the final penalty kicks.
Though it sparked months of speculation, it has been all but confirmed from Marco himself that the remarks that sparked Zidane's anger were about his sister.
Zidane was given the red card, and the rest is history.
To think that their dislike for each has cooled off would be lunacy. Just last year, Zinedine said that he would rather die than apologize to Materazzi for the head butt.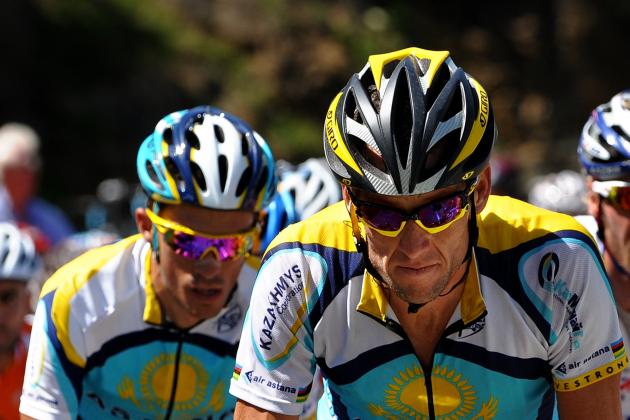 Jasper Juinen/Getty Images

This whole feud can be practically described through quotes alone, via ESPN.
Contador: "My relationship with Lance Armstrong is zero. He's a great rider and he did a great Tour. Another thing is on a personal level, where I have never admired him and never will.
"It was a tense situation [competing on the same team]. We didn't have fluid communication despite the fact that we were the two main riders on the team. And this meant the rest of the cyclists and the technical staff also felt a bit of tension. Wherever I go [in 2009] I will look for a teammate who is with me 100 percent."
Lance Armstrong: "Hey pistolero, there is no 'I' in 'team'. what did I say in March? Lots to learn. Restated."
Seeing these comments from AC. If I were him I'd drop this drivel and start thanking his team. w/o them, he doesn't win. A champion is also measured on how much he respect his teammates and opponents."
Most of you know the story, but Contador accused Armstrong of doping, and Armstrong adamantly denied it. It turned into more than an accusation, as their true distaste for each other came out. The quotes say it all, I think.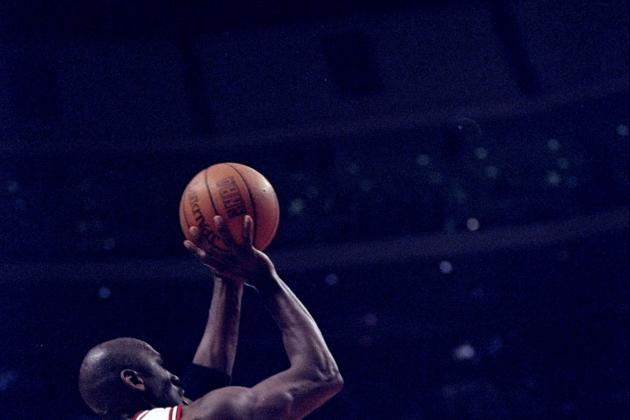 Jonathan Daniel/Getty Images

Much like Reggie Miller vs. the Knicks, this was a rivalry that wasn't necessarily team against team; it really centered on the star player on one team against the other team as a whole.
In 99 percent of cases, the well-rounded team should murder the team completely focused on one player. Lucky for the Bulls, Michael Jordan is anything but part of the 99 percent (yes, economically as well).
Yet, unknown to the casual fans, the "Bad Boy" Pistons and their self-described Jordan Rules were what was considered as Michael Jordan and the Jordaneeres' achilles heel.
Finally, Phil Jackson and his triangle offense came around, and the Pistons could no longer match Chicago.
But, in his heyday, Jordan hated the Pistons and how often they got in his head, or how often they trashed him even to the media, and the Pistons (very specifically Isiah Thomas) hated Jordan and the fact that none of them could match his stardom.
A very entertaining and fun rivalry to watch in its time.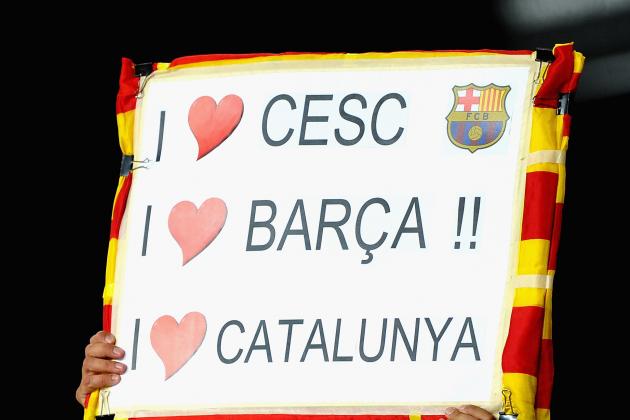 Laurence Griffiths/Getty Images

The El Clásicos are without a doubt the biggest football matches every year. From 5-0 goal thrashing to late headed winners, both Real Madrid and Barcelona fans always leave with the unexpected.
The root of this rivalry comes down to both clubs representing the biggest cities in Spain and also being the most trophy-winning and richest clubs in Spain. Barcelona has won 75 official trophies while their rivals trail them by one. Some say that Real Madrid represent Spanish nationalism. On the other hand, people say that Barcelona demonstrate true Catalan pride.
Their rivalry has intensified over the years. In 1950, Alfredo Di Stefano, a striker who was currently playing at Millonarios, a soccer club located in Botafogo, attracted the attention from Barcelona and Real Madrid. Both clubs wanted to sign him, and in the end, both claimed of signing him. This controversy led to Di Stefano almost leaving to River Plate, a soccer club in Argentina, but with FIFA intervening, both clubs were able to share him.
Barcelona decided to back out from this plan, which was a bad move on them as Di Stefano helped lead Real Madrid to a remarkable five consecutive European Championships.
Other current issues between the fans includes Luis Figo's transfer to Real Madrid. Figo originally played for Barcelona, but had switched to play for Real Madrid in 2000. This move was very rare and angered Barcelona fans very much. In Figo's first El Clásico for Real Madrid at Barcelona's home stadium Camp Nou, a group of Barcelona fans known as Boixois Noi threw a pig's head at him!
This rivalry, considered the biggest in soccer's history, will always continue. Both clubs have shared power and boasting rights. Currently, Barcelona have bragging rights after the most recent Champions league La Liga win. But Real Madrid currently are top of the League by a good chunk of points. However, throughout all El Clásicos, Real Madrid are on win up of Barcelona with 86 wins.
This could change with their next game in April, especially with Barcelona knocking Real Madrid out with their recent matches. Nevertheless, no one can predict the future, so all could change in the upcoming months. All we can do is wait and enjoy the beautiful game.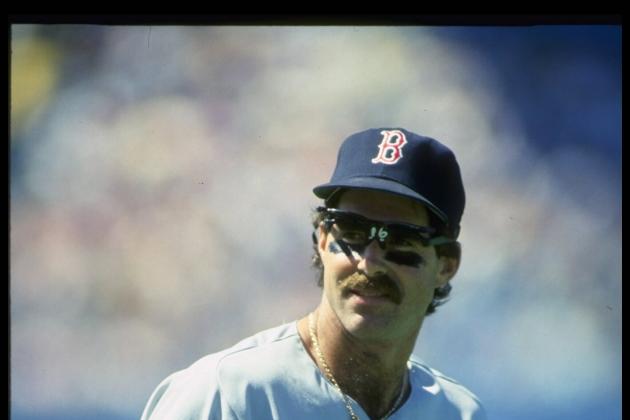 Gray Mortimore/Getty Images

In the 1986 World Series, it seemed as if the "Curse of the Bambino" was finally going to be ended.
In the bottom of the 10th, with two outs and the game tied at five, Mookie Wilson hit a ground ball right at Buckner—and the first baseman let the ball roll right through his legs.
The Mets—who were trailing three games to two heading in—went on to win the game and the series in seven dramatic games.
For 18 years, Buckner was the symbol of the Sox's futility and many crazed fans blame Buckner for everything, even though the game was tied, and Boston led 3-0 in Game 7.
In 2004, when they finally captured the World Series, the fans' hate towards Bucker slightly diminished, but they are still fierce enemies.