Philadelphia Phillies: One Concern About Every Player on the Roster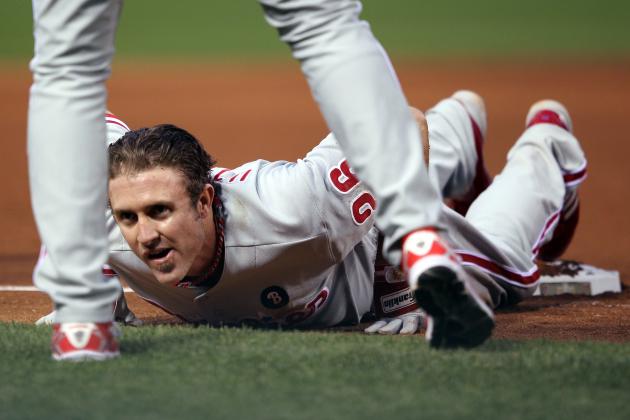 Jamie Squire/Getty Images

The Philadelphia Phillies are the type of team that, after the 2011 season, you can't be quite sure whether or not the glass is half full or half empty.
On one hand, there is reason to be optimistic.
Heading into Spring Training last season, the Phillies were already up against the injury bug. We learned that Chase Utley wouldn't be ready to start at second base on Opening Day, and Brad Lidge succumbed to yet another arm issue.
As the season progressed, however, the Phillies became a healthy team. Now, heading into the 2012 season, the only player dealing with a significant injury is Ryan Howard, and the rest of the team appears good to go.
On the other hand, there are plenty of reasons to be pessimistic as well.
Though they may be healthy, it would be foolish not to question whether or not the Phillies are still one of baseball's elite teams. Several players have dealt with declining production, and after having World Series hopes last season, the club was sent packing early.
With Spring Training just around the bend, it's time once again to put the Phillies' roster under the microscope, picking apart their strengths and weaknesses for the 2012 season. This slideshow will illustrate one cause of concern for every player on the roster.
For up to the minute Phillies information, check out Greg's blog: The Phillies Phactor.
Begin Slideshow

»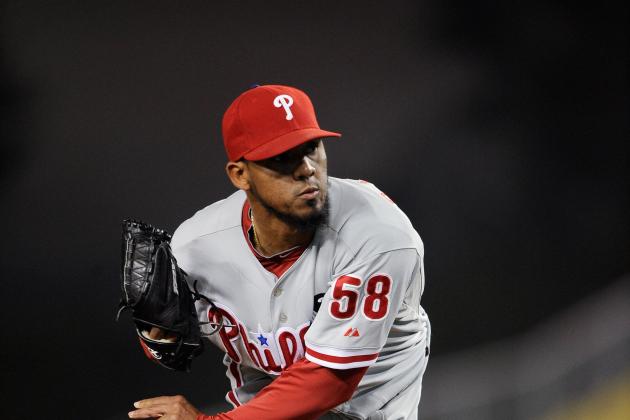 Kevork Djansezian/Getty Images

Concern: Will Antonio Bastardo's late season struggles in 2011 carry into 2012?
One player that will be under a watchful eye this spring is left-handed reliever Antonio Bastardo, who could determine the fate of the Phillies' bullpen.
Given the first five months of last season, there wouldn't be much to worry about with Bastardo. With Brad Lidge, Jose Contreras, and even Ryan Madson spending time on the disabled list, Bastardo stepped up and became a legitimate late-innings option.
A power lefty, the Phillies drooled over his potential in the role, but the month of September was quite sobering.
Bastardo struggled mightily in the final month of the season, and believe it or not, even Danys Baez felt the need to share his two cents. From a tired arm to the possibility of him tipping his pitches, the excuses mounted. By the end of the month, it was Lidge pitching most of the tough spots in the eighth inning, and Bastardo watching.
The Phillies need the young lefty to be a great reliever again in 2012. If he is not able to, they may be in a sticky situation.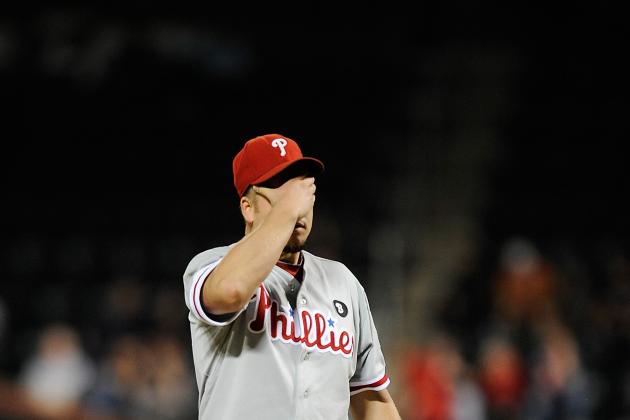 Patrick McDermott/Getty Images

Concern: After missing nearly all of the 2011 season, are Joe Blanton's health concerns truly behind him?
The concern over Joe Blanton shouldn't be much of a secret. When a player who's biggest benefit has been his ability to make all of his starts over the last couple of seasons goes down with an unexplained arm injury and makes just eight starts in 2011, there is an obvious cause for concern.
Though both the Phillies and Blanton believe that the right-handed starter is healthy, in truth, only time will tell.
Blanton is another pitcher that will be under a watchful eye this spring. At the end of last season, he was throwing well and was a cause for a bit of optimism, but being healthy may be a double-edged sword for Blanton. If he's healthy, the Phillies will look to trade him.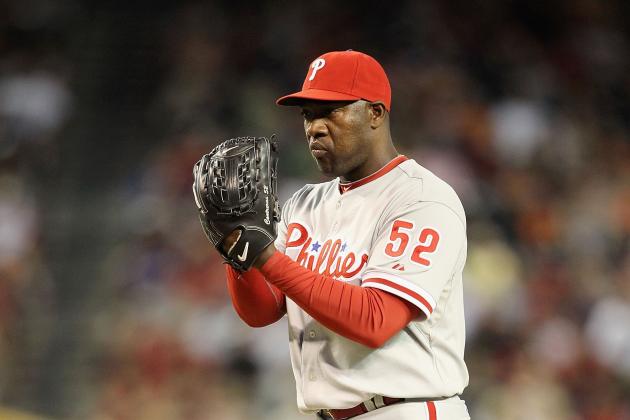 Christian Petersen/Getty Images

Concern: After missing most of the 2011 season, are Jose Contreras' better days behind him?
After missing nearly all of the 2011 season, the biggest concern about Jose Contreras is whether or not his better days are behind him.
After signing a multi-year deal last winter, Contreras continued to be a strong force in the Phillies' bullpen, working in the later innings and stepping up to the closer's role when Brad Lidge hit the disabled list.
However, Contreras was right behind him, and unlike Lidge, when Contreras hit the disabled list in 2011, it would be the last we saw of him that season.
After having exploratory surgery over the winter, all reports suggest that Contreras will be healthy by the time Opening Day rolls around (or shortly thereafter,) but what is to be expected of the veteran right-handed reliever?
Can he still be a solid arm in the later innings, or will exploratory surgery relegate him to the middle innings?
Pool/Getty Images

Concern: Will Roy Halladay prove human in his age 35 season?
After showing zero signs of regression over the last two seasons with the Phillies, Roy Halladay is the type of player that it is easy to not have any concerns over. If you're in to fretting over small sample sizes, his work in the first inning was slightly less effective than the rest of his work in 2011.
I'm not in the business of fretting over small sample sizes though.
His work ethic leads us to question whether he's man or machine, but at the end of the day, in the corner of our minds, we all know that some day, Father Time will catch up to all of us.
Halladay will be 35-years-old this season, and though he is still making his 25-year-old opponents look foolish, his age will be something to keep an eye on in 2012.
Is he still the same, dominating pitcher?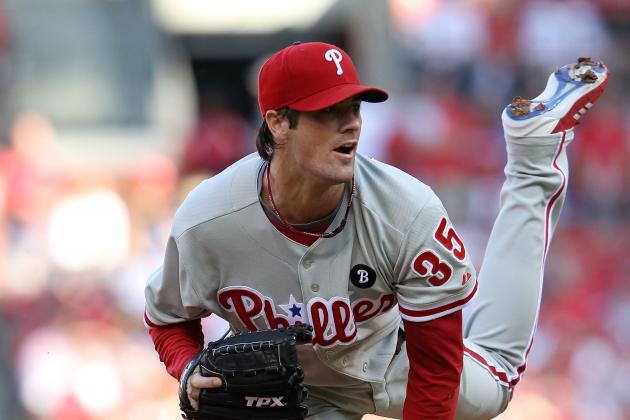 Jamie Squire/Getty Images

Concern: What effect will being in a "contract year" have on Cole Hamels?
The "contract year" can have a couple of different effects on a player.
First and foremost, it may compel them to be the best that they can be. Performing to the best of your abilities in a contract year will make you more money after the season. That's simple business.
However, the flip side of that coin states that if you have a bad season, your value tanks in free agency, and that possibility weighs heavily on some players.
So while there is a growing belief that Hamels will sign a contract extension early in the season (to avoid luxury tax ramifications), just how he performs without one will be something to watch.
Drew Hallowell/Getty Images

Concern: Can Kyle Kendrick find a way to make the Phillies' $3.58 million investment worthwhile?
With yet another mediocre season in the books, there was a strong belief that the Phillies should have, at the very least, considered non-tendering Kyle Kendrick earlier in the off-season and investing that money elsewhere.
As the off-season progressed, an interest in Roy Oswalt, the signing of Joel Pineiro, and other transactions throughout the winter led us to question whether or not the club even needs a guy like Kendrick.
His role in 2011 did prove to be a valuable one. With an aging rotation, the Phillies need someone who can step right in and pitch on a moment's notice. However, those pitchers are a dime a dozen, and Kendrick is living large off of that role.
Can he prove he's worth it?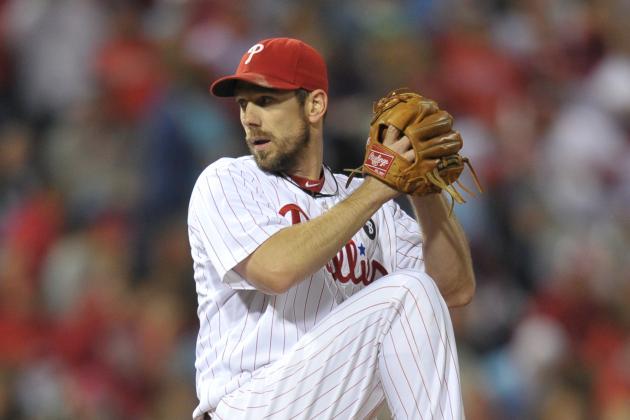 Drew Hallowell/Getty Images

Concern: Can Cliff Lee be more consistent throughout the 2012 season?
Cliff Lee was very good for the Phillies in 2011, and they'd happily take a similar campaign in 2012. In June, August, and September, the lefty was practically untouchable. However, those months help to compose one of his biggest concerns—consistency.
While Lee posted an ERA of under two in each of those three months, in the months of April, May, and July, he posted an ERA higher than 3.70.
Though the end results are a thing to behold, if Lee found a way to hone in his consistency, he could be an even more potent force in 2012.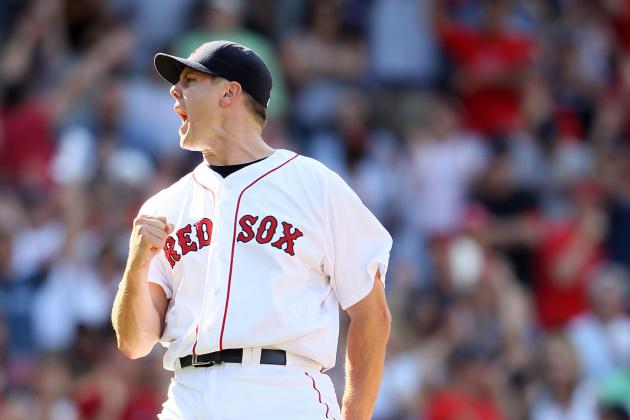 Elsa/Getty Images

Concern: Over the next four seasons, will Jonathan Papelbon's dominating 2011 campaign be a sign of things to come, or more of a flash in the pan?
After signing Jonathan Papelbon to the second largest contract ever for a relief pitcher, one question has resonated in the collective mind of the Phillies' fan base: Was it worth it?
Papelbon had one of the best seasons of his career in 2011, prompting the Phillies to strike early and offer the closer a contract he couldn't refuse. He signed a four-year deal worth at least $50 million, with the chance to obtain an option for a fifth year.
There aren't many people who expect Papelbon to struggle in 2012, especially after making the transition to the National League, but until we get to see him pitch in a Phillies' uniform, the question will remain: Was it worth it?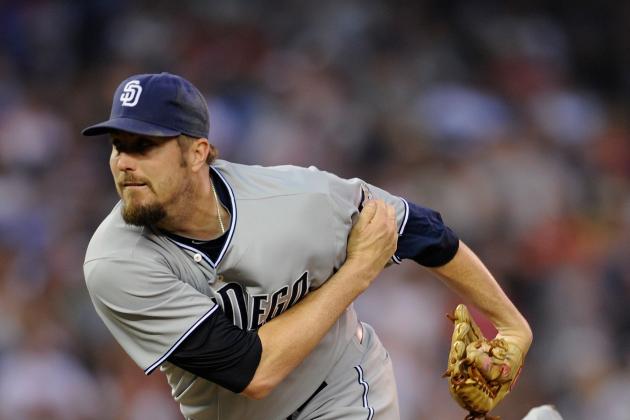 Hannah Foslien/Getty Images

Concern: Can Chad Qualls be the late-inning reliever some people within the Phillies' organization expect, or will intriguing splits in statistics relegate him to the middle innings?
3.23 4.40
Chad Qualls is an interesting fit for the Phillies for a number of reasons. First and foremost, he provides the veteran, late-inning experience voided by Ryan Madson and Brad Lidge when they signed elsewhere for a small cost, and Qualls represents a much smaller risk of injury than Lidge.
Even if he is unable to pitch in the later innings, Qualls should be able to step into a middle innings role, leaving the Phillies with enough bullpen depth to still excel later in games.
Looking over Qualls' career statistics, one peculiar stat sticks out: His home / road splits.
Most fans have been quick to point out that he pitched for the San Diego Padres last season, and PETCO Park almost always offers favorable home splits, but this is nothing new for Qualls. His career ERA at home is 3.32, compared to a road ERA of 4.40.
How will that factor into his 2012 campaign?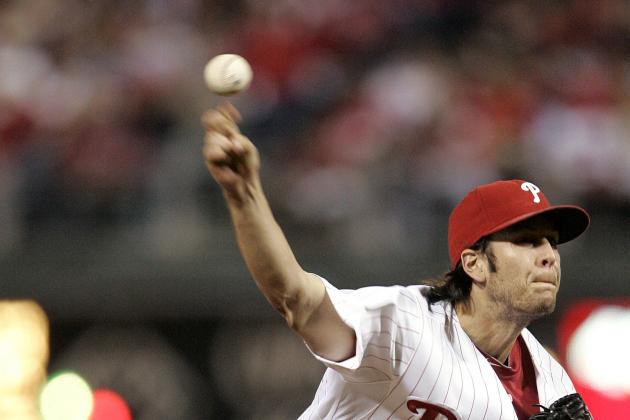 Rich Schultz/Getty Images

Concern: Will Mike Stutes live up to his potential in 2012?
The concern over Mike Stutes for the 2012 season is simple: Which Stutes will show up?
Will it be the Stutes that made his debut during the season and became an effective option out of the bullpen? He showed off a strong fastball and complemented it with a solid slider that made him one of Charlie Manuel's favorite options for a while.
Or will it be the reliever who's wheels fell off late in the season, struggling with control and becoming relegated to the middle innings.
Stutes represents one of the bullpen's wildcards. If he struggles, the door is open for a guy like Mike Schwimer or Justin De Fratus to step right in.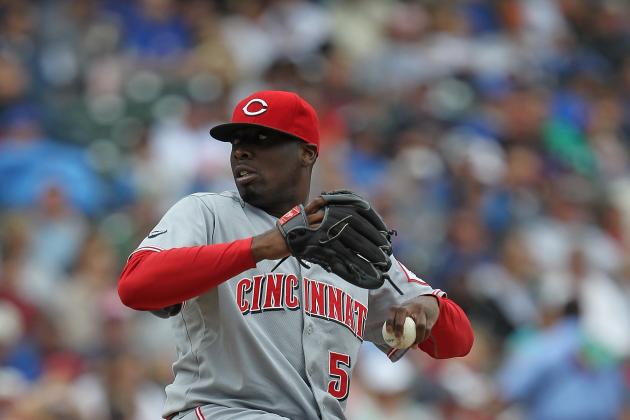 Jonathan Daniel/Getty Images

Concern: Will Dontrelle Willis adjust to his new role in the bullpen?
Another wildcard in the Phillies' bullpen is Dontrelle Willis, who's funky, left-handed delivery tempted the Phillies into signing him as a left-handed specialist. The only problem with the scenario is that Willis has never worked as a reliever before.
Therefore, most of Willis' spring will be spent adjusting to a new role in the bullpen, where he'll be called upon to face tough left-handed batters.
If he finds coming out of the bullpen a simple adjustment, there is no reason to believe that Willis, who has held left-handed batters to a .196 batting average throughout his career, cannot become one of the better lefty specialists in the game.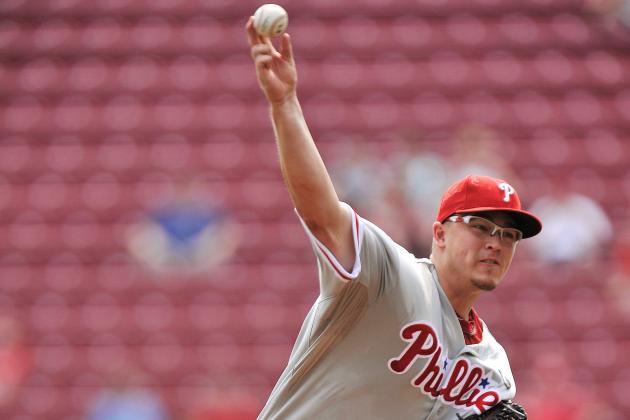 Jamie Sabau/Getty Images

Concern: Just how far will Vance Worley regress in 2012?
Vance Worley was one of the most pleasant surprises for the Phillies in 2011, and with Roy Oswalt out of the picture at the moment, Worley will represent a major portion of the Phillies' starting rotation in 2012. But what can be expected of him?
There is reason to believe that Worley is in for a good bit of regression in 2012, after posting a BABIP of just .283, among a number of other statistics that indicate decline.
Worley also has a few benefits working in his favor, so a lot of people will be watching him in Spring Training, trying to figure out just what can be expected out of the youngest member of the Phillies' rotation next season.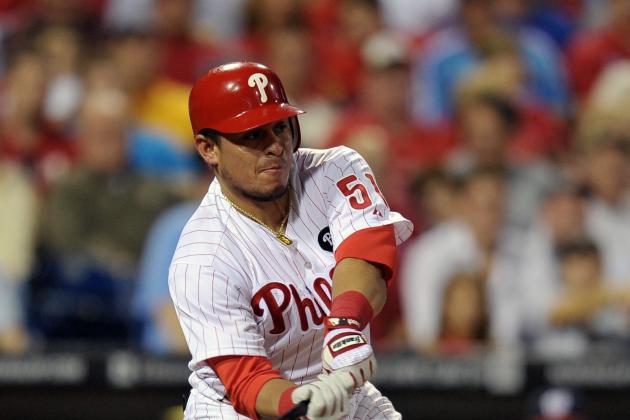 Drew Hallowell/Getty Images

Concern: How durable will Carlos Ruiz be in 2012?
Carlos Ruiz is an integral part of the Phillies' roster, responsible for not only providing stellar defensive work with the pitching staff, but also as one of the more patient hitters in the Phillies' lineup. Having played in at least 120 games behind the plate in each of the last two seasons, Ruiz has been solid.
The real concern is what happens if he is unable to play for an extended period of time.
With Brian Schneider's days as an everyday catcher well behind him and a career Minor Leaguer in Erik Kratz serving as the next best option, the Phillies may be in trouble if Ruiz goes down. Keeping him healthy should be a priority.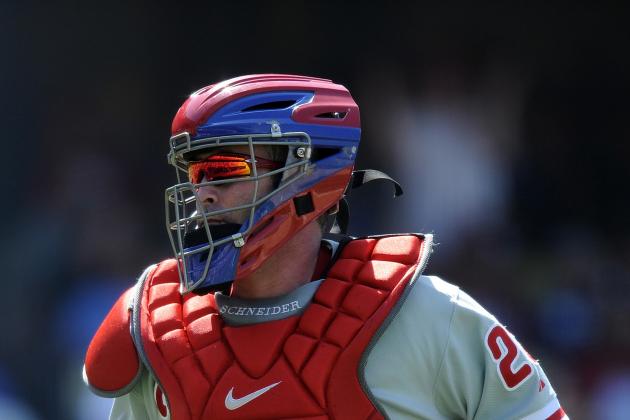 Harry How/Getty Images

Concern: In the event of an injury, is Brian Schneider capable of taking on a larger role?
With Carlos Ruiz's concern in mind, Brian Schneider's should become clear. Is he anything more than Vance Worley's personal catcher at this point in his career?
Though he was relatively unlucky at the plate in 2011, most pundits agree that he won't be able to offer much more at the dish in 2012. So the question then becomes: Just what can Schneider contribute in 2012?
If Ruiz were to go down for an extended period of time, would the Phillies start Schneider in his absence, or would Erik Kratz move into an everyday role?
With questions abound, this is why I found it surprising that the Phillies re-signed Schneider over the winter. Though back-up catchers are a dime a dozen, signing one with a bit more versatility may have done the Phillies some good.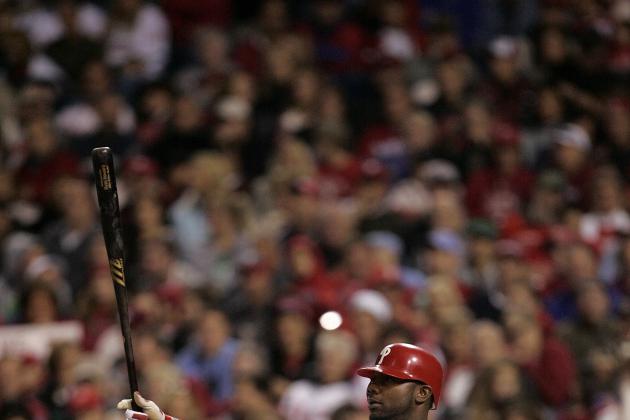 Rich Schultz/Getty Images

Concern: How much time will Ryan Howard miss while recovering from injury, and will his power be impacted upon his return?
After dealing with numerous foot and leg injuries over the last couple of seasons, it's easy to blame Ryan Howard's declining production on his health. Now, recovering from a torn Achilles tendon, we can't help but wonder what Howard will provide for the Phillies in 2012.
First and foremost, we don't know just when Howard will return to the Phillies' lineup. While some have been bold enough to interpret Howard's speedy recovery as being ready for Opening Day, general manager Ruben Amaro Jr. has gone on the record stating that he would be pleased with a May return.
At that point, what can Howard provide?
Howard's isolated power had dropped off significantly from 2009, and that may mean that he is now more of a perennial 30 home run threat than anything—not necessarily a bad thing, but not what the Phillies are paying him to do.
On the other hand, a full recovery may lead to strength in Howard's lower body, which could send his numbers skyrocketing. Only time will tell.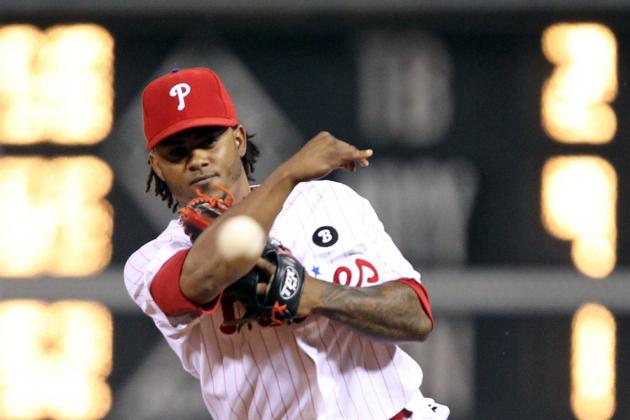 Hunter Martin/Getty Images

Concern: Can Michael Martinez be a valuable utility man after the trade of Wilson Valdez?
A lot of Phillies' fans were ready to write Michael Martinez off after a dreadful 2011 campaign, but not so fast.
After trading utility man Wilson Valdez to the Cincinnati Reds, the Phillies opened the door for Martinez to take over as the club's utility man, citing his ability to play both middle infield positions, third base, left field, and center field.
He'll be a solid defender at each of those positions, but the question one everyone's mind revolved around what he'll be able to do at the plate.
Will he be able to hit? Can he lay down a good bunt? Will his base running have improved?
If Martinez wants to stick at the MLB level, he'll have to learn to do all of the little things well.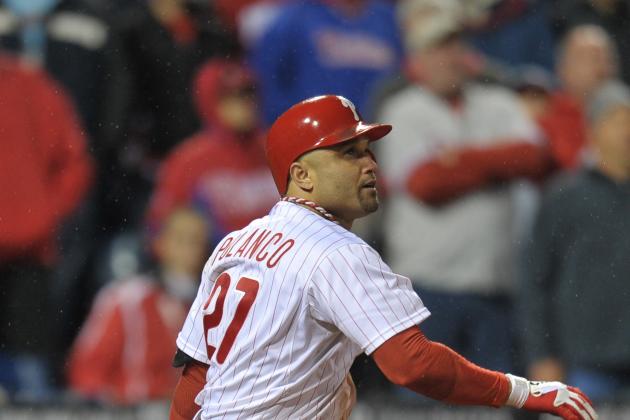 Drew Hallowell/Getty Images

Concern: Can Placido Polanco stay healthy and be productive in 2012?
Placido Polanco is arguably the biggest wildcard the Phillies' offense has to offer.
Over the last couple of seasons, Polanco has dealt with a number of injuries, from back spasms, to elbow troubles, to surgery to repair a double sports hernia. Those injuries have sapped his offensive production, leaving the Phillies to explore their options at third base over the winter, though eventually deciding not to make a move.
So what can Polanco offer? We know he's going to play above average defense (when he's on the field,) but what will he do at the plate?
Firstly, Polanco needs to find a way to stay healthy. That means taking more days off and playing guys like Ty Wigginton at third base a couple of times a week.
In the event that he stays healthy, the Phillies would be happy to have the Polanco that rarely strikes out, makes contact, and uses all parts of the field to contribute offensively.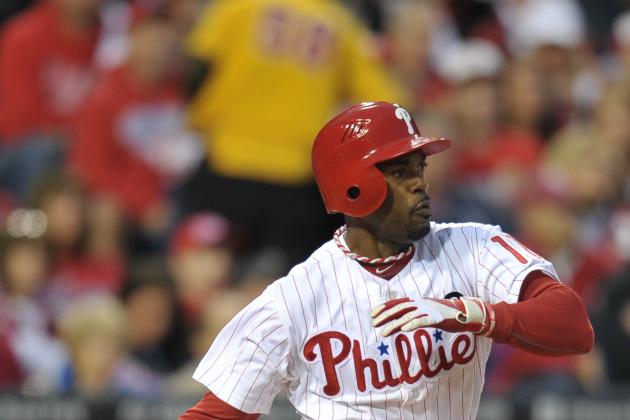 Drew Hallowell/Getty Images

Concern: Is Jimmy Rollins' injury history truly history?
After returning to the Phillies on a guaranteed three-year deal over the winter, now is the time to question whether or not the numerous injuries to Jimmy Rollins' legs in the past are truly a thing of the past.
It's no secret that when Rollins is on the field, the Phillies are a much different team offensively, but can he stay on the field for a full season over each of the next three years?
A yoga routine and improved flexibility seem to have helped the Phils' longtime shortstop, which should mean good things for his future, however, should those injuries reoccur, Rollins' successor may be waiting in the wings, ready to take over.
Jonathan Daniel/Getty Images

Concern: Can Jim Thome continue to be a productive power hitter in a greatly reduced role from his 2011 season?
Jim Thome's last stint in the National League didn't go very well, as he struggled mightily as a pinch-hitter for the Los Angeles Dodgers. However, after returning to the American League, he also returned to being a productive hitter.
So can Thome be a productive pinch-hitter for the Phillies in 2012?
Well, the answer is a bit of a cop-out: That's yet to be determined. Unlike the situation with the Dodgers, Thome accepted this deal with the Phillies knowing full well that he'd be the club's primary pinch-hitter. Will that preparedness make a difference this season?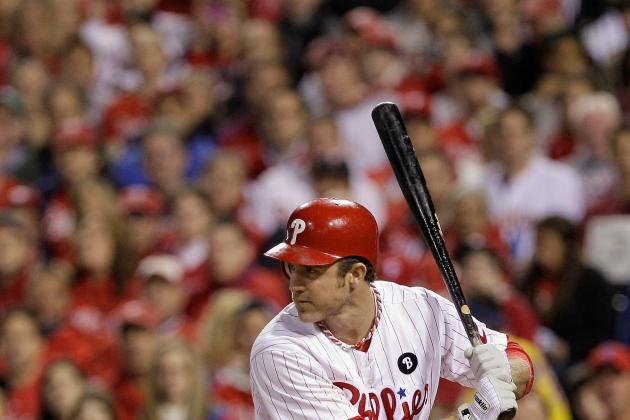 Rob Carr/Getty Images

Concern: Is Chase Utley healthy?
It's a question on the mind of almost every Phillies' fan out there. Is Chase Utley healthy heading into the 2012 season?
With Spring Training just a few days away, it certainly appears that way, but then again, it also appeared that way heading into 2011, and Utley would go on to miss the first few months of the season.
A healthy Utley makes the Phillies' lineup exponentially better, especially if he's firing on all cylinders. Marred by injuries and inconsistency, the last couple of seasons haven't been great for Utley, but the former first round pick still has a lot left in the tank.
The question remains whether or not he can keep himself healthy enough to play like the man that was once considered a possibility for the best second baseman of our generation.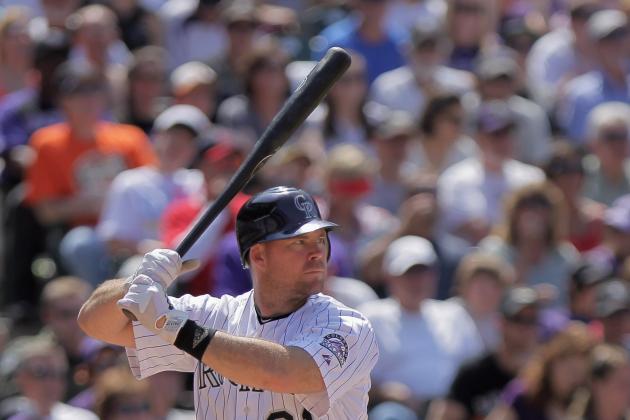 Doug Pensinger/Getty Images

Concern: How much of a role did Coors Field play in the offensive success of Ty Wigginton over the last couple of seasons?
The Phillies have liked Ty Wigginton for the last couple of seasons, mainly because he is a versatile player with the ability to play a number of positions and not hurt you at the plate. He has a bit of pop in his bat and could benefit from the short porches of Citizens Bank Park.
Then again, you have to wonder just how much playing in Coors Field helped his numbers, especially in 2011.
Playing with the Colorado Rockies in 2011, Wigginton posted an OPS of .788 at home, compared to an OPS of just .677 on the road.
Because they got the Rockies to pick up half of his contract and plan on using him in more of a reserve role once Ryan Howard returns to the field, it's not a bad deal for the Phillies to have Wigginton around, but it also isn't much of a surprise that they'd like to add a right-handed bat with more of an impact.
Hunter Martin/Getty Images

Concern: Can John Mayberry Jr. build off of last season's success and develop into an everyday player?
Not too long ago, how many people would have thought that John Mayberry Jr. was better positioned to have more of an impact at the MLB level, in the outfield, than Domonic Brown? That's exactly the case heading into 2012, however, as Mayberry looks to get a fair share of the at-bats in left field.
Though he'll technically be in a platoon with Laynce Nix heading into Spring Training, Mayberry stands to earn most of the playing time with a successful season.
After flopping around on the shuttle between AAA and the MLB the last couple of seasons, Mayberry came on strong in 2011 to provide a pleasant surprise, showing a glimpse of the player he could be.
With Hunter Pence heading into his final season of arbitration next winter and Shane Victorino primed for free agency, it sure wouldn't hurt if Mayberry could develop into an affordable, everyday player.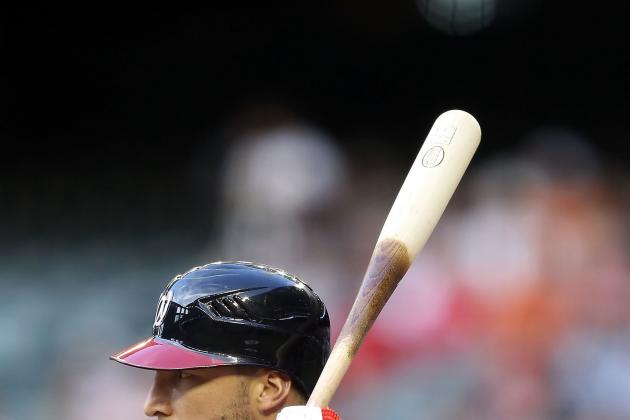 Christian Petersen/Getty Images

Concern: Can Laynce Nix be productive enough against right-handed pitching to offset his ineptitude against left-handed pitching?
When the Phillies signed Laynce Nix this winter, it certainly wasn't because they wanted him to hit against left-handed pitchers, where he posted an OPS of just .411 in 2011.
The Phillies signed Nix because he was very successful against right-handed pitchers last season, posting an OPS of .781 and hitting 16 home runs as a member of the Washington Nationals, making him a solid platoon partner for John Mayberry Jr. in left field.
With that in mind, however, Nix's at-bats will certainly be limited. While he'll also find some at-bats as a left-handed pinch hitter, that role belongs primarily to Jim Thome, who will most certainly get most of those plate appearances.
At that point, you have to wonder whether or not Nix can hit right-handed pitchers well enough to justify giving him a Major League deal over the winter.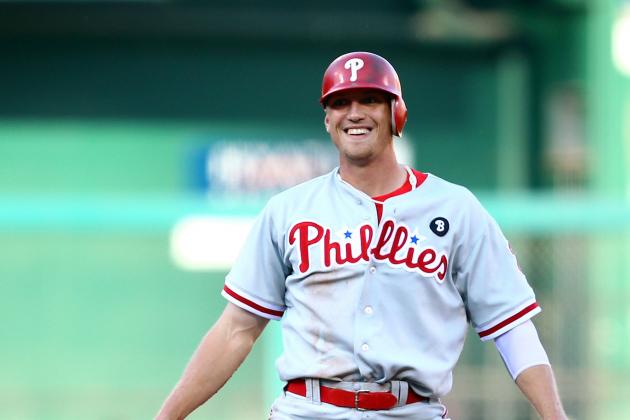 Dilip Vishwanat/Getty Images

Concern: Is Hunter Pence due for regression, and by proxy, can he anchor the middle of the Phillies' order in Ryan Howard's absence?
Hunter Pence couldn't have been a more perfect fit for the Phillies, even if it did cost them both their top pitching and positional prospects to acquire him. He stepped right in and provided energy for a slumping offense, and now, the fan base is excited to see what he can do in a full season.
With Spring Training just around the bend, his tasks are mounting. First and foremost, he'll have to anchor the middle of the order in the absence of Ryan Howard, and one must wonder whether or not Pence can maintain his climbing power numbers and offensive success.
Pence had the best year of his career in 2011, sparked by the trade to the Phillies. His strikeout rate dropped, his power numbers went up, and he became one of the best right fielders in the game over the second half.
Though he's staring an unsustainable .348 BABIP in the face, after watching what Pence was able to do in three months or so last season, I'm not so sure we can definitively say he cannot do it again, especially after learning that he did most of it with a sports hernia.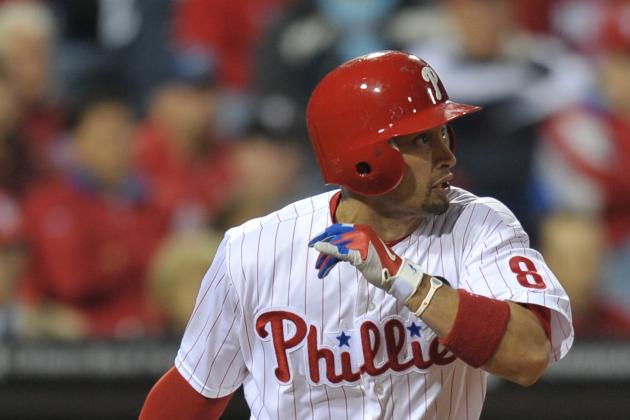 Drew Hallowell/Getty Images

Concern: Heading into a contract year, what does 2012 have in store for Shane Victorino?
Shane Victorino is kind of in the same situation as Cole Hamels. After having the best year of his career in 2011, Victorino is in a position to have a make or break year. If he can repeat his 2011 campaign in 2012, he is in line for a huge payday, but could hurt himself with a down year.
One must wonder what that pressure will do to the "Flyin' Hawaiian," and how it will effect his on-the-field performance.
Now well regarded as one of the better center fielders in all of baseball, plenty of teams will have their eye on him moving forward. Can he once again be the spark that ignites the Phillies' offense? They'll need his combination of power, speed, and contact if they want to win it all in 2012.